Major League Baseball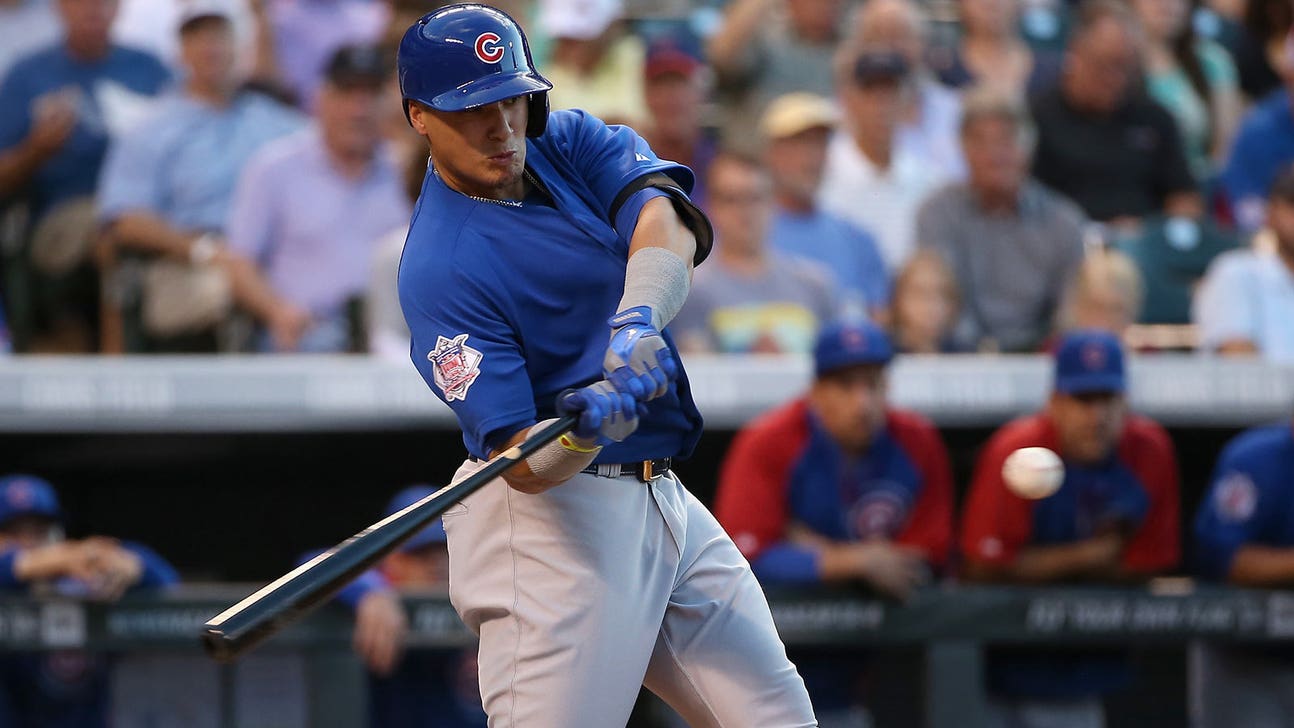 Major League Baseball
Free Agent Frenzy: Cubs' Baez going, going ...
Published
Aug. 8, 2014 10:52 a.m. ET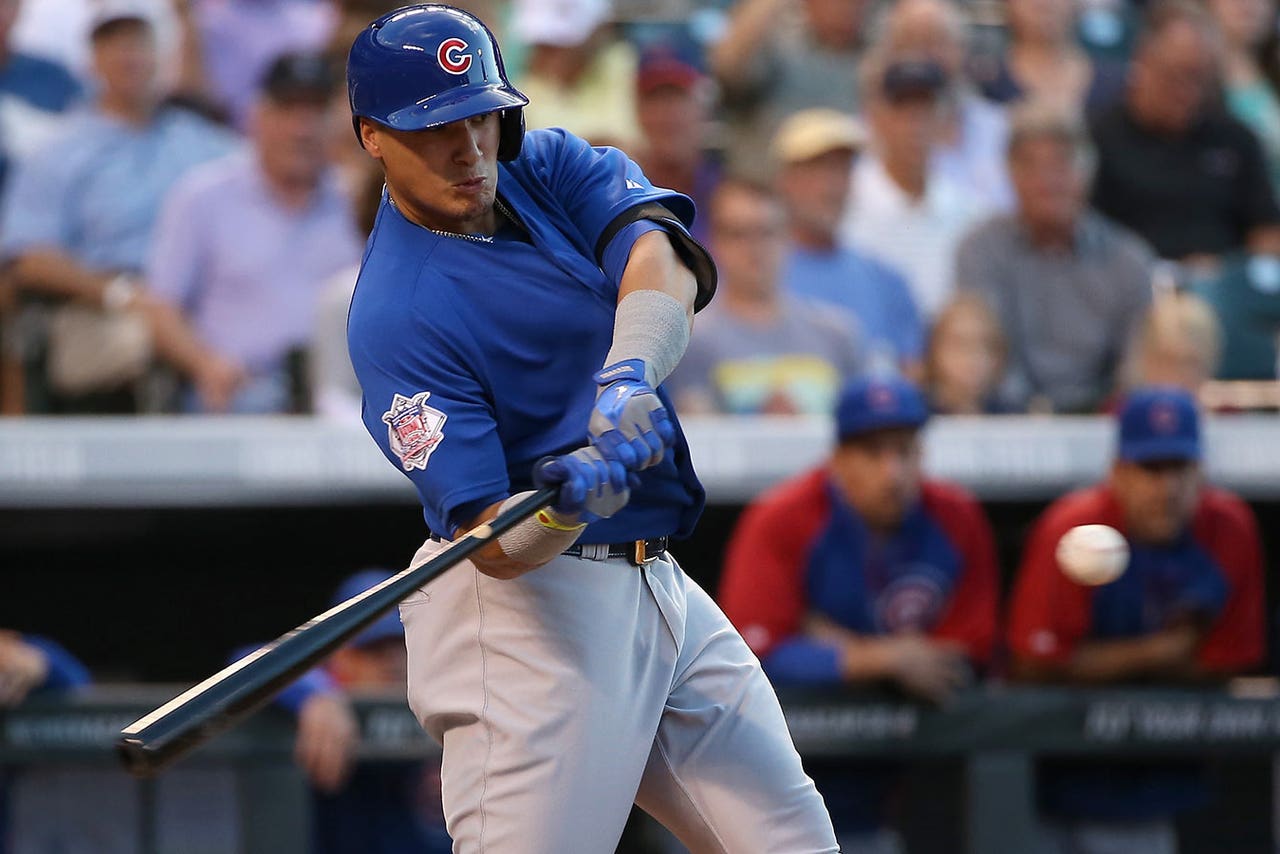 I don't want to hear about any letdowns after the MLB trade deadline. While your league mates slack off during the fantasy dog days of August, you need to keep working the wire for upgrades. There are only seven-and-a-half weeks left in the season - stay focused!
Here's this season's 18th edition of Free Agent Frenzy. Please note that, as in past seasons, no player will be mentioned in this space more than once in a four-week span, because we don't want to beat you over the head all year long about the same players. Let's get going!
(Note: All stats are through Thursday.)
Catcher: Stephen Vogt, A's (owned in 32 percent of FOXSports.com leagues)
Vogt has been playing plenty of first base lately, and is eligible as an outfielder, but we're going to call him a catcher, dammit. Sure, his .315 BA is luck-aided, but he makes a lot of contact and hits plenty of line drives. He plays just about every day, too.
Digging deeper: Robinson Chirinos (0.8 percent owned) has 11 home runs, and should still be available in LOTS of deep mixed leagues. Chirinos will get plenty of playing time down the stretch, and if you can handle his bad BA, a handful of homers could be yours. His home ballpark with help.
First base: Adam Lind, Blue Jays (owned in 8.3 percent of FOXSports.com leagues)
Lind started a rehab assignment on Thursday, and figures to return from his foot injury any day now. He only has four home runs in 178 at bats this season, but an .878 OPS suggests that more production is coming. Lind hit 23 homers last year, and is an underrated hitter who plays home games in a power-friendly park.
Digging deeper: Mike Carp (0.4) got his wish to be shipped out of Boston, and landed with the Rangers, who have been depleted by injuries and have a ballpark that's friendly to lefty power. Carp doesn't have big home-run power, but with 27 dingers in 851 career at bats, he's OK in that department. Check your AL-only free-agent pool to see if someone waived him while he wasted away on the Red Sox bench. Carp will play on most days.
Second base: Mike Aviles, Indians (owned in 5 percent of FOXSports.com leagues)
Aviles has been playing left field quite a bit lately, but carries fantasy eligibility at 2B/3B/SS/OF. He has three home runs with 10 steals in 78 games, and history suggests that his power should pick up by just a little bit. He's a nice daily league fill-in if you're hurting at multiple positions.
Digging deeper: Didi Gregorius (0.5 percent owned) is known more for his glove than his bat, but he has four homers with three steals in 39 games, and has been playing shortstop on most days for the Battlin' D-backs. Gregorius is obviously a target if still available in NL-only leagues, and while it might be a reach to grab him in a deeper mixed format, I could see taking a chance on his seemingly improved power stroke and 2B/SS eligibility.
Third base: Chris Johnson, Braves (owned in 38.5 percent of FOXSports.com leagues)
After a slow start, Johnson hit five home runs in July, and is on pace to match most of his numbers from 2013 while zeroing in on his career BA of .287. Johnson's numbers are hardly ever a cause for fantasy excitement, but there's room in this world for steady production that doesn't come with a .230 batting average (I'm looking at you, Pedro Alvarez).
Digging deeper: Cody Asche (1.2 percent owned) is like a poor man's Johnson, with decent power and prospects for a solid BA (if his minor-league numbers are any indication). Asche had 20 home runs with 12 stolen bases between the minors and majors last season. He's probably a top-20 fantasy third baseman right now, and should be owned in most deeper mixed leagues.
Shortstop: Javier Baez, Cubs (owned in 27.9 percent of FOXSports.com leagues)
Baez is a blue-chip prospect who I wrote about in Tuesday's blog post. He's been up for three games, has three home runs, and should gain fantasy 2B eligibility this weekend. Last call, folks. He'll be gone in a majority of leagues by Monday.
Digging deeper: Chris Taylor (0.7 percent owned) has hit very well since the Mariners called him up a couple of weeks ago, and though his .343 batting average will come back to Earth soon, he could hit a few homers and steal a handful of bases as the M's regular shortstop. He's a deep mixed candidate, but probably already gone in most AL-onlies.
Outfield: Angel Pagan, Giants (owned in 31.5 percent of FOXSports.com leagues)
Pagan came off the DL on Thursday, and we should expect him to resume his usual production: High BA (.283 career), good speed, modest power. He's rosterable in any format.
Digging deeper: The Twins grabbed Jordan Schafer (0.2 percent owned) off waivers last week from the Braves, and will probably move him around the outfield. Schafer stole bases on Tuesday and Wednesday, and has the speed to help your AL-only squad in a part-time role.
Starting pitcher: Matt Shoemaker, Angels (owned in 20.1 percent of FOXSports.com leagues)
If you're late to Shoemaker's bandwagon, there's still some time to get on, as the usual numbers don't tell the whole story. The crafty righty has a 4.02 ERA with a 1.25 WHIP in 87 1/3 innings, but his strong strikeout-to-walk ratio (83K/17BB) and mildly unlucky .321 BABIP suggest that the numbers will improve. Our friend Eno Sarris at FanGraphs wrote an interesting article recently about Shoemaker's mixed-league worthiness, arguing that he's fine to start at home and in pitcher's parks. That sounds about right.
Digging deeper: Though it hasn't yet been confirmed, Twins' prospect Trevor May (0 percent owned) is expected to make his first big-league start on Saturday. May isn't exactly a top prospect, and he's almost 25, but he has a 2.93 ERA with a 1.17 WHIP at Triple A this season, and has 91 strikeouts in 95 1/3 innings. He'll pitch at Oakland in his debut, and in a pitcher-friendly home park for a handful of starts. AL-only owners should try to snatch May up now.
Relief pitcher: Jenrry Mejia, Mets (owned in 24.7 percent of FOXSports.com leagues)
Mejia is battling a sore calf, but he's one of the more widely available closers around. His walk rate has been steadily improving, and he's still whiffing more than a batter per inning. A closer is a closer if the manager says he is, and Mejia should rack up a decent saves total down the stretch.
Digging deeper: This week's entry in non-closing relievers is new Oriole Andrew Miller (0.9 percent owned), who came over from the Red Sox before the trade deadline. Miller has struck out a ridiculous 75 batters in 46 innings; for comparison's sake, that's the same number of whiffs as Craig Kimbrel, and one more than Wade Davis. Miller also has a 2.15 ERA with a 0.89 WHIP, and can help you in many deep-mixed leagues.
---
---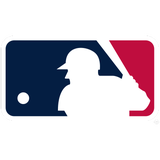 Get more from Major League Baseball
Follow your favorites to get information about games, news and more
---