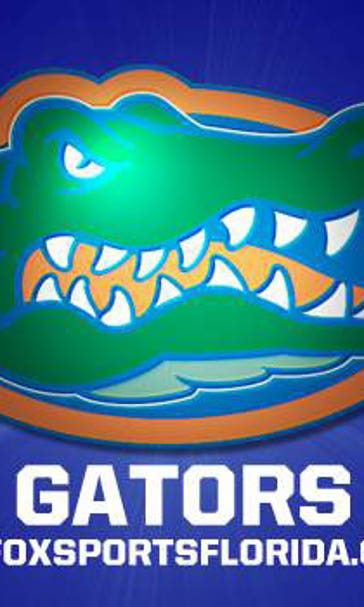 Four players reach double digits as Florida tops Jacksonville to stay perfect at home
December 22, 2015

GAINESVILLE, Fla. (AP) -- Florida coach Mike White saw this coming. He even warned his team about it.
No school and the holidays approaching.
White called it "Christmasitis." And it plagued the Gators for 25 minutes Tuesday night against Jacksonville.
Dorian Finney-Smith and Devin Robinson, both benched after a lackluster first half, responded by sparking a huge run that helped the Gators beat Jacksonville 89-65.
"I just thought we had Christmasitis, and that's all we've talked about the last 72 hours," White said. "It's just disappointing from that standpoint because every time you're between the lines the goal is to get a little bit better, to take a step forward in the right direction. If we want to be average, then we accomplished that tonight. If we want to be a really good team, we didn't take a positive step tonight."
KeVaughn Allen scored a career-high 15 points, leading four Florida players in double figures. John Egbunu (14), Finney-Smith (13) and Robinson (12) also reached double figures for Florida (8-3), which improved to 5-0 at home this season. White became the first Florida coach to win his first five home games since Norm Sloan in 1960.
The Gators never trailed in this one, but it was a lot closer than White wanted.
Jacksonville (5-8) hung around in the first half, and White was frustrated with his team's energy and effort. He benched Finney-Smith and Robinson at the break, and the Dolphins quickly cut it to 42-37.
Once Finney-Smith and Robinson got on the floor, the Gators got going. They put together a 25-5 run, turning a close game into a laugher. Finney-Smith had a layup, two free throws and a 3-pointer in the key stretch.
"I did a poor job of that the first half, not coming out juiced up," Finney-Smith said. "But second half, I responded well. I've got to find ways to motivate guys and myself a lot better."
Jacksonville's high-scoring trio led the way once again. Kori Babineaux finished with 17 points. Darius Dawkins added 16, and Marcel White chipped in 14.
TIP-INS
Jacksonville: Dawkins hit four 3-pointers, giving him 53 on the season. He entered the game tied for third-most in the country. By comparison, Florida has 70 treys as a team this season. ... Coach Tony Jasick fell to 0-2 against Florida, losing both games by a combined 69 points.
Florida: Improved to 32-5 against Jacksonville. ... This was Florida's final "payday game" of the season. The Gators play rival Florida State next week and then begin Southeastern Conference play.
WARM OVATION
Florida walk-on Zach Hodskins, who was born without a hand on his left arm, made his first basket in two years and received one of the loudest ovations of the night. Hodskins drove to the hoop in the final minute and sank the bucket despite getting fouled. He missed the free throw -- but coaches, teammates and the crowd didn't care.
Hodskins was 0-for-2 shooting as a freshman last season and missed his first three shots this season.
"I was excited for him," Finney-Smith said. "I was here last year and he never scored. I'm just happy he got it. He can shoot it, so I'm just happy he got that evil man hanging on the rim and knocking his balls out."
Added White: "Really happy for Zach, a great young man, obviously overcoming an unbelievable adversity. He's a very, very likable young man. You could tell by the decibel level in the O'Dome when he scored. It was a fun moment for our team and for Zach. Proud for him, happy for him."
UP NEXT
Jacksonville hosts Marist on Tuesday.
Florida hosts Florida State on Tuesday.
---
---