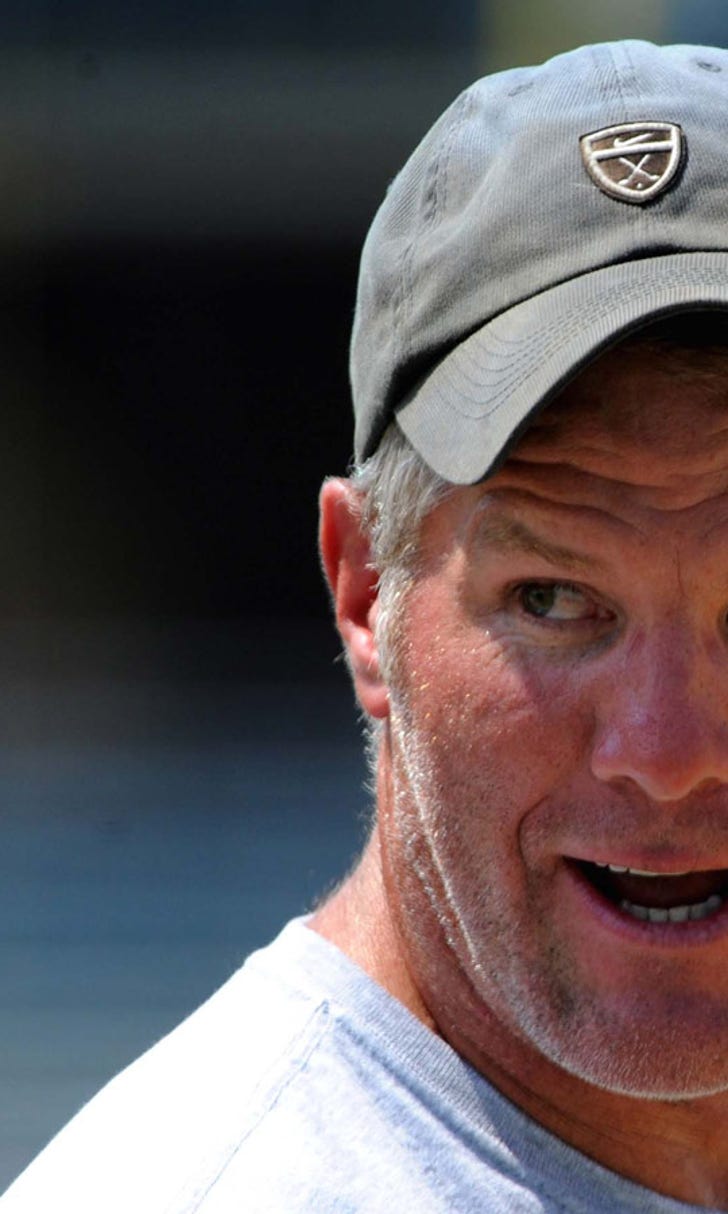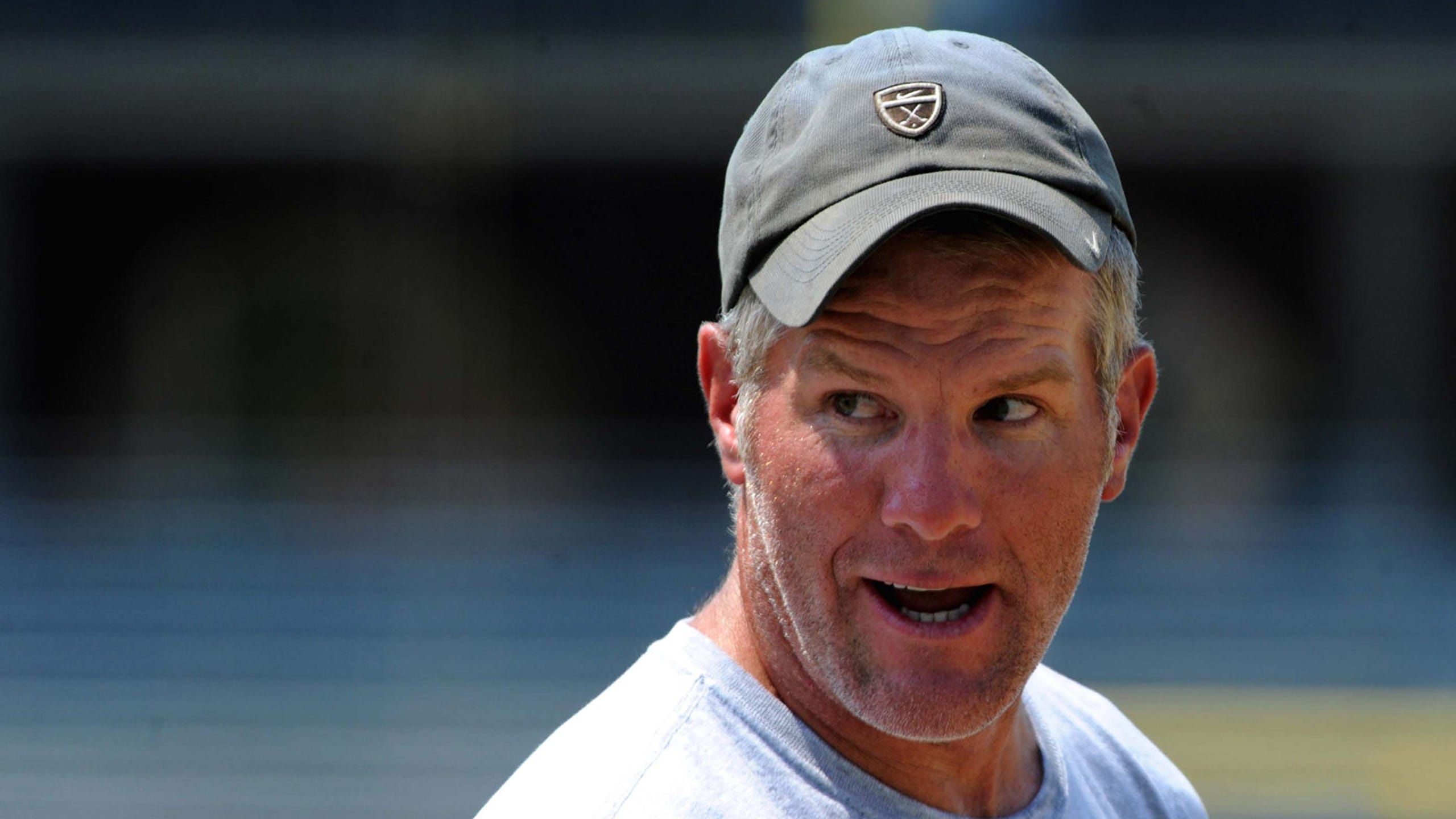 Favre says Manning is 'closest to me' in terms of legacy
BY foxsports • February 2, 2014
You can almost picture the two country-boy football legends sitting together at a Gulf Coast bar, sharing crawfish and a couple pitchers, listening to the same well-worn discussion play out among the tanked-up regulars that has been rehashed ubiquitously among sports media types across every medium for the past few weeks -- and every year around this time.
Brett Favre would smile knowingly, overhearing words like "legacy" and "greatest ever" and "Super Bowl rings," as well as various unsolicited opinions on all-time-best quarterback rankings, and then he'd pour Peyton Manning another beer.
"I kind of laugh at that really," Favre told USA TODAY Sports. "I heard the same thing in my career."
Favre and Manning, southern-drawl-speaking, every-product-under-the-sun-hawking and passing-record-obliterating iconic quarterbacks, share something that defines them more than all else: one Super Bowl victory.
Favre, the longtime Green Bay Packers gunslinger and holder of NFL career marks for passing touchdowns, yards, attempts and completions, and Manning, the prototypical preparer and perfectionist who's second to Favre in those very same categories, have heard all the talk about how their careers compare to other quarterbacks who've captured more Super Bowls. Favre, who won his lone Big Game in 1997 and retired after the 2010 season, said he can empathize with Manning, who won a title in 2007 but has been denigrated for years as a regular-season marvel who struggles in the playoffs.
"Statistically speaking, if you're middle of the road and won a lot of Super Bowls, it does a lot for you," Favre said. "But not as much if you win (just) one (Super Bowl) and put up big numbers."
Manning, of course, has a chance to command his own narrative and win his second Super Bowl on Sunday against the Seattle Seahawks, thus arguably asserting himself as perhaps the greatest quarterback ever, possibly -- at least that's the hazy debate that will unfurl and roil after the game, no matter the result.
Favre played for two decades in the NFL and won three MVP awards. He said Manning, the former Indianapolis Colt and now Denver Bronco who's in his 16th season and has won a record five MVPs, compares most similarly in terms of how he's perceived historically.
"I know how hard it is to compete for that long. Peyton's the closest to me in that respect," Favre said. "It's tough to be good year in and year out, and week in and week out for that matter. I think it's foolish to say his legacy will be affected at all."
Both Favre and Manning have one win and one loss in their Super Bowl appearances, going into Sunday's game. Favre's playoff record stands at 13-11, while Manning's is 9-11. Including the postseason, Favre is the NFL's winningest quarterback, with 199 victories; Manning is second at 178.
Manning's Broncos team had the NFL's most prolific attack in 2013. That offense will be up against the league's best defense and an especially strong Seattle secondary. Favre said it will take much more than Manning's deftly skilled right arm to beat the Seahawks.
"I was fortunate to be part of a lot of winners, but it had nothing to do with me and everything to do with the team," Favre said. "It takes a team to win, and it takes a team to lose. Obviously, you have a hand in it and obviously Peyton's hand is a little bit bigger."
Favre also said he was content with his legacy, that oft-used word tossed around by fans and media, and happy to look back on his career achievements.
"I exceeded every dream possible. I never dreamed of having every passing statistic or winning three MVPs. I dreamed of being a New Orleans Saint or a Dallas Cowboy," says the Mississippi-born QB.
"I didn't do that, but I got to play against them and play for 20 years. It was way more than I ever dreamed of. If people don't mention me in the top tier, well, what matters is what I think and what players that played with me think."
Favre even ventured something of a prediction, though he couched it by crediting Seattle's stout scoring defense. He's taking Manning to get that second ring.
"I feel like most people," he said. "Denver's gonna be hard to beat."
---
---