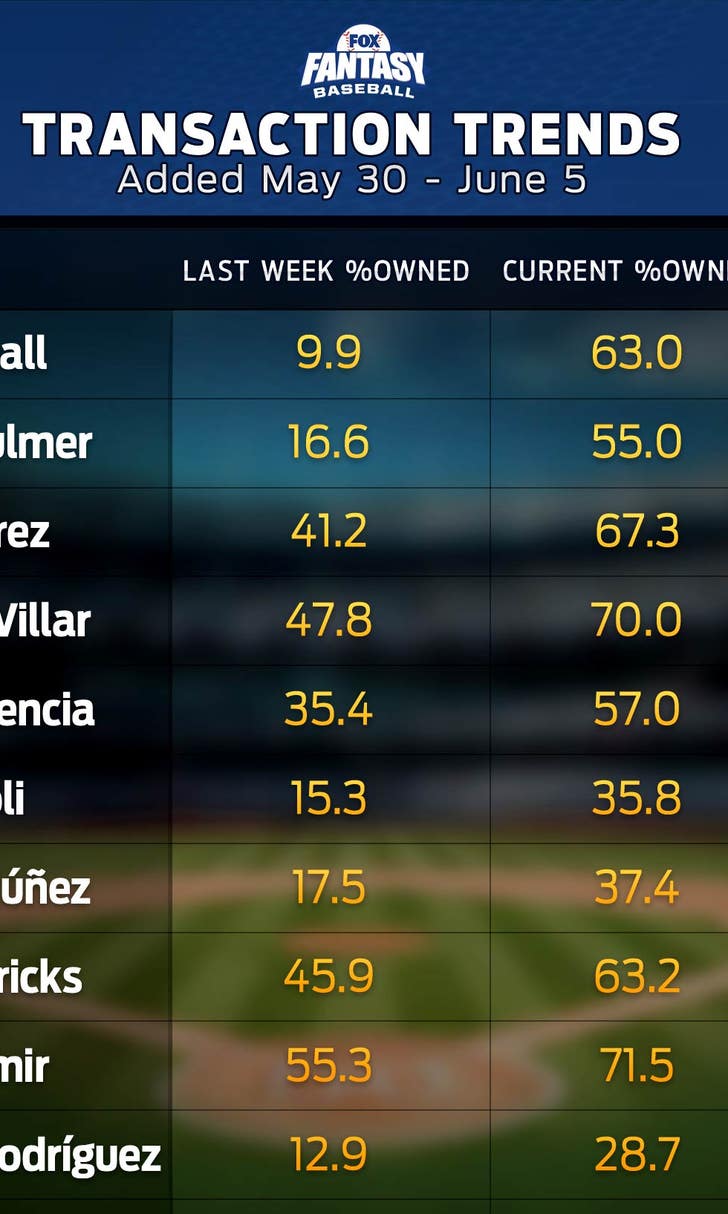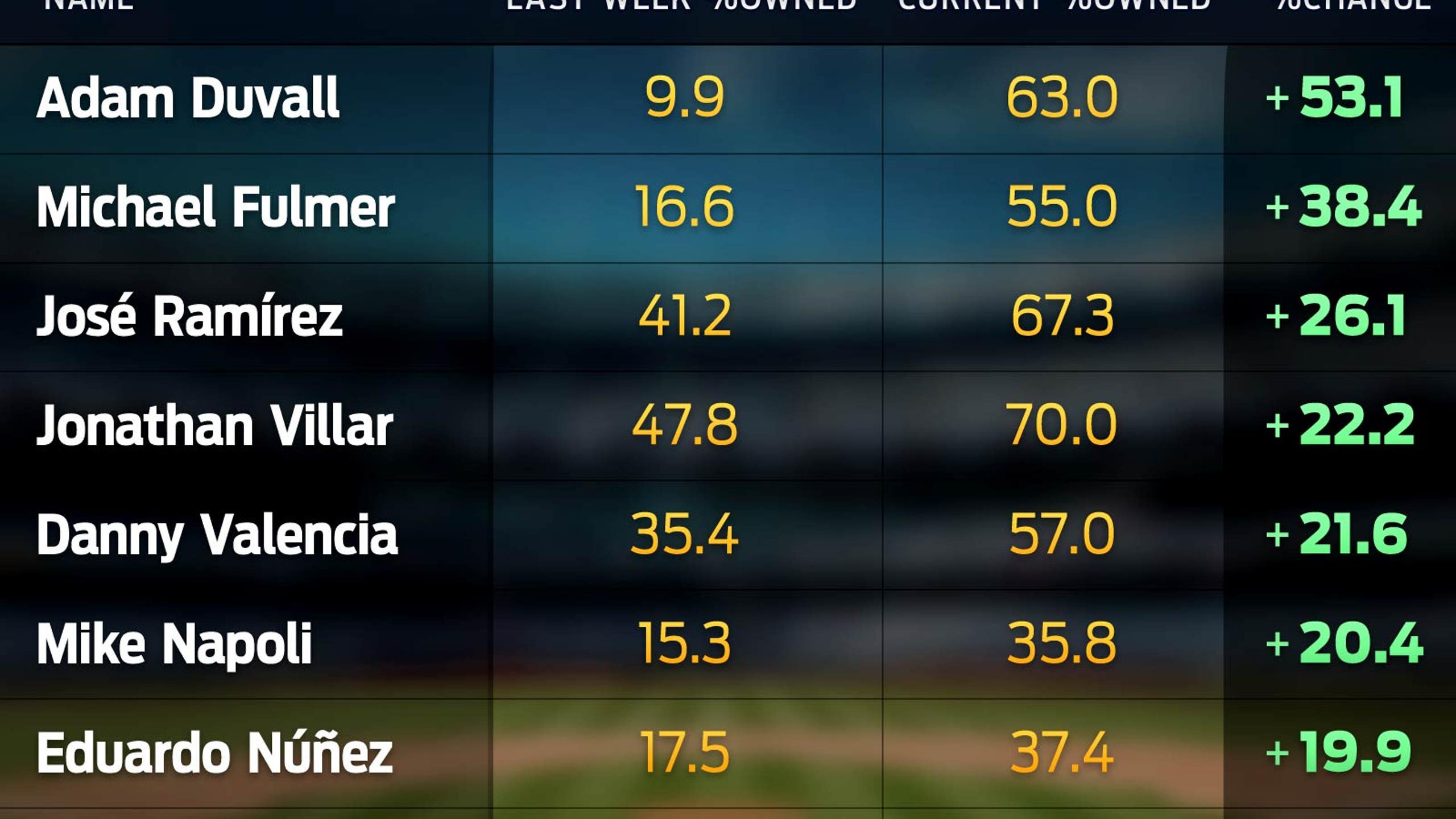 Fantasy baseball owners snatched up Reds' Adam Duvall off waiver wire last week
BY foxsports • June 7, 2016
After punishing minor league pitching for most of his 20's, 27-year-old Reds' outfielder Adam Duvall is on pace to hit 45-50 homers this season and fantasy baseball owners have finally bought stock. The 45-50 HR is not a typo after 16 dingers smacked in 52 games. Granted, he strikes out 30 percent of the time, but he's also making contact 72 percent of the time. That percentile places him in the company of Kris Bryant, George Springer, J.D. Martinez, and Carlos Gonzalez. Based on consistent power produced in the minor leagues – 25 HR per season 2011-2015 - any risks tied to Duvall's approach at the plate are (currently) outweighed by the positives.
The key piece in the Yoenis Cespedes-to-the-Mets blockbuster trade was 23-year-old Michael Fulmer. After twirling his latest gem, in which he only allowed two hits and no runs in six innings against the Blue Jays, he's now won four consecutive starts and is 6-1 with a 9.25 K/9 and 2.83 ERA in eight starts for the Tigers. Although the stats tell a great story, fantasy owners just need to be aware his 82 percent left-on-base rate is 15th in baseball among pitchers with at least 40 innings pitched. Luckily for him, runners he's allowed on base have been stranded. However, that rate is playing with fire.
The 2016 version of Mike Napoli is fascinating. Over the past 30 days, nine homers, 22 runs and 23 RBI have owners salivating. However, these two correlated stats stand out: his strikeout rate sits at 35.9 percent – nine percent higher than career norms (grip and rip?) – and his HR/FB rate is currently 26.9 or 7.5 percent higher than career norm and more than a percent better than career highs when with the Rangers. Tread lightly my friends.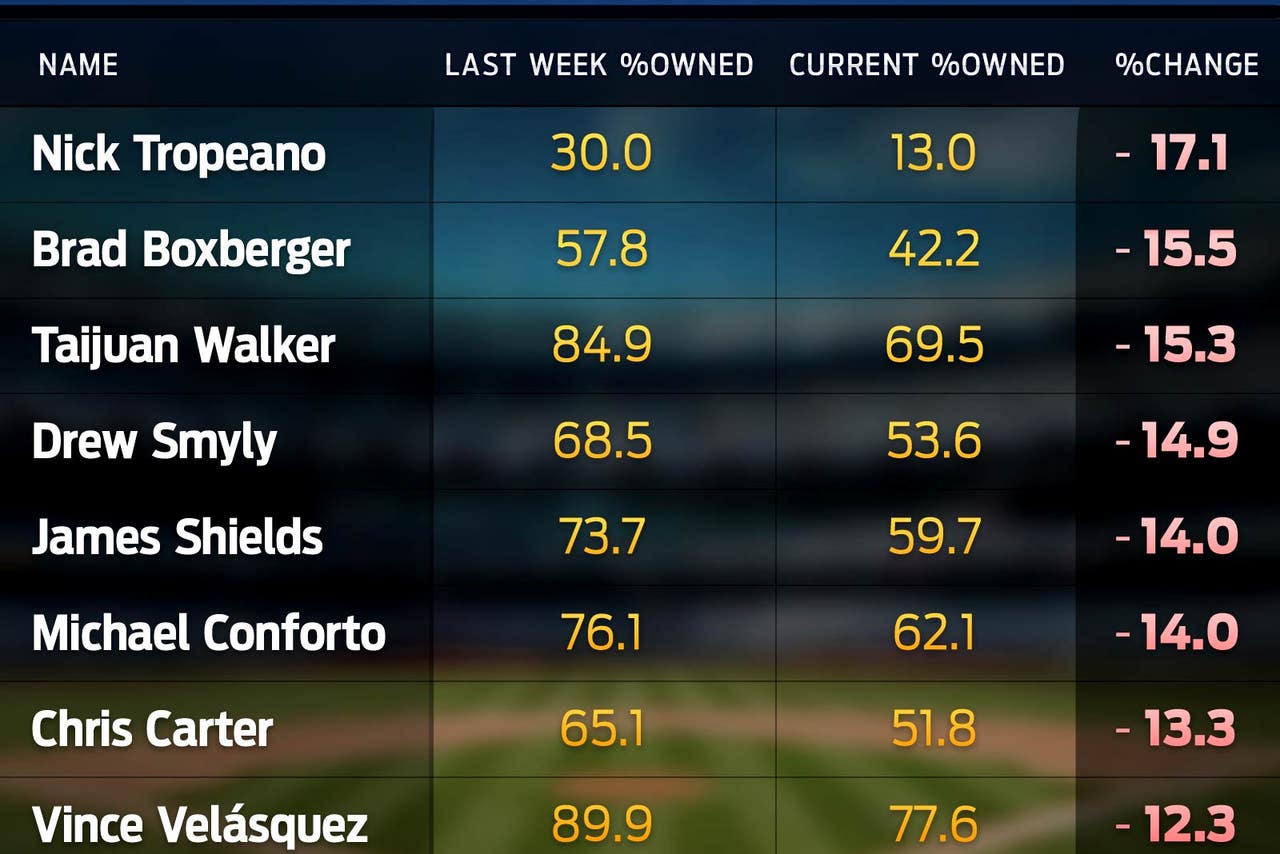 Since Mariners' pitcher Taijuan Walker left a start early back on May 6 due to neck spasms, he's allowed 19 earned runs in 27 1/3 innings pitched. He only allowed six earned runs in 30 innings pitched in five starts before the neck spasms.
I'm not sure if it's the 10 earned runs allowed in his National League finale, the strikeout rate dipping two punch outs per nine innings year-over-year, saying goodbye to Petco's pitcher-friendly park or a combination of all three factors that spooked fantasy owners, but for Shields' ownership to tumble below 60 percent doesn't make a lot of sense to me.
Mets' sophomore Michael Conforto slugged at a .365 clip in April with four homers, 15 runs and 18 RBI as the fantasy crowd announced his grand arrival. However, those pesky second year slumps sneak up on the best prospects. He hit .169 in May and the crowd fell silent. Conforto has three hits in his last nine games.
---
---