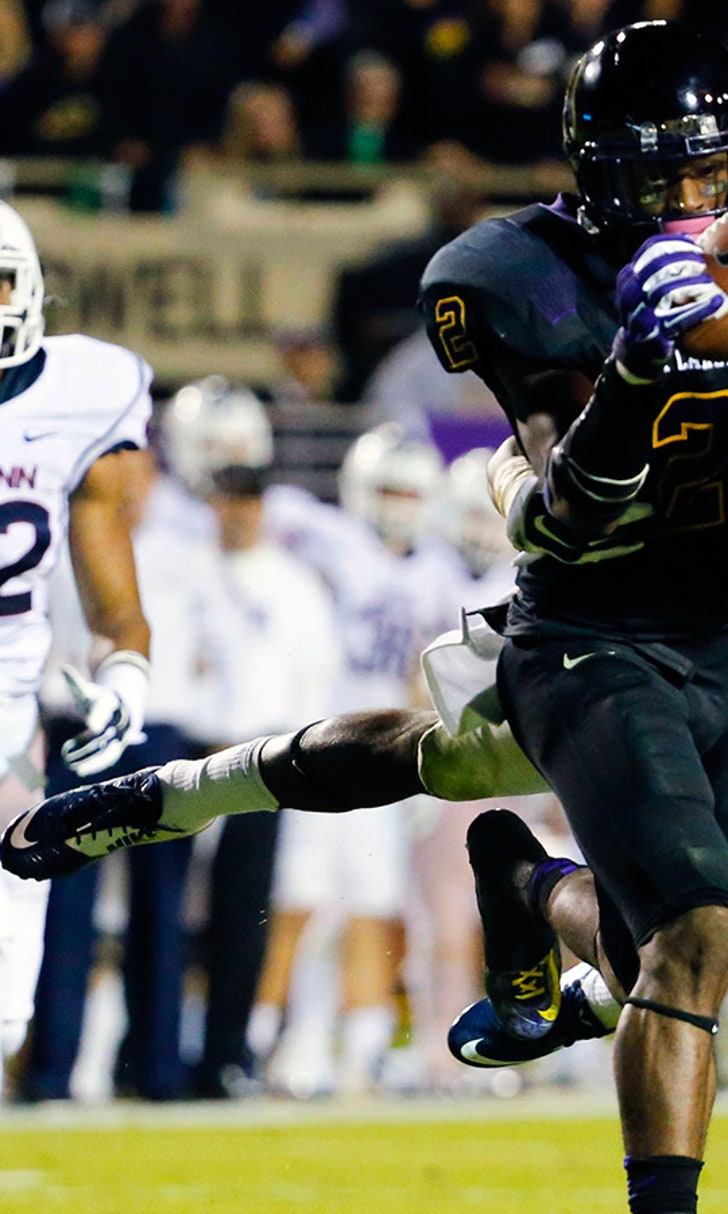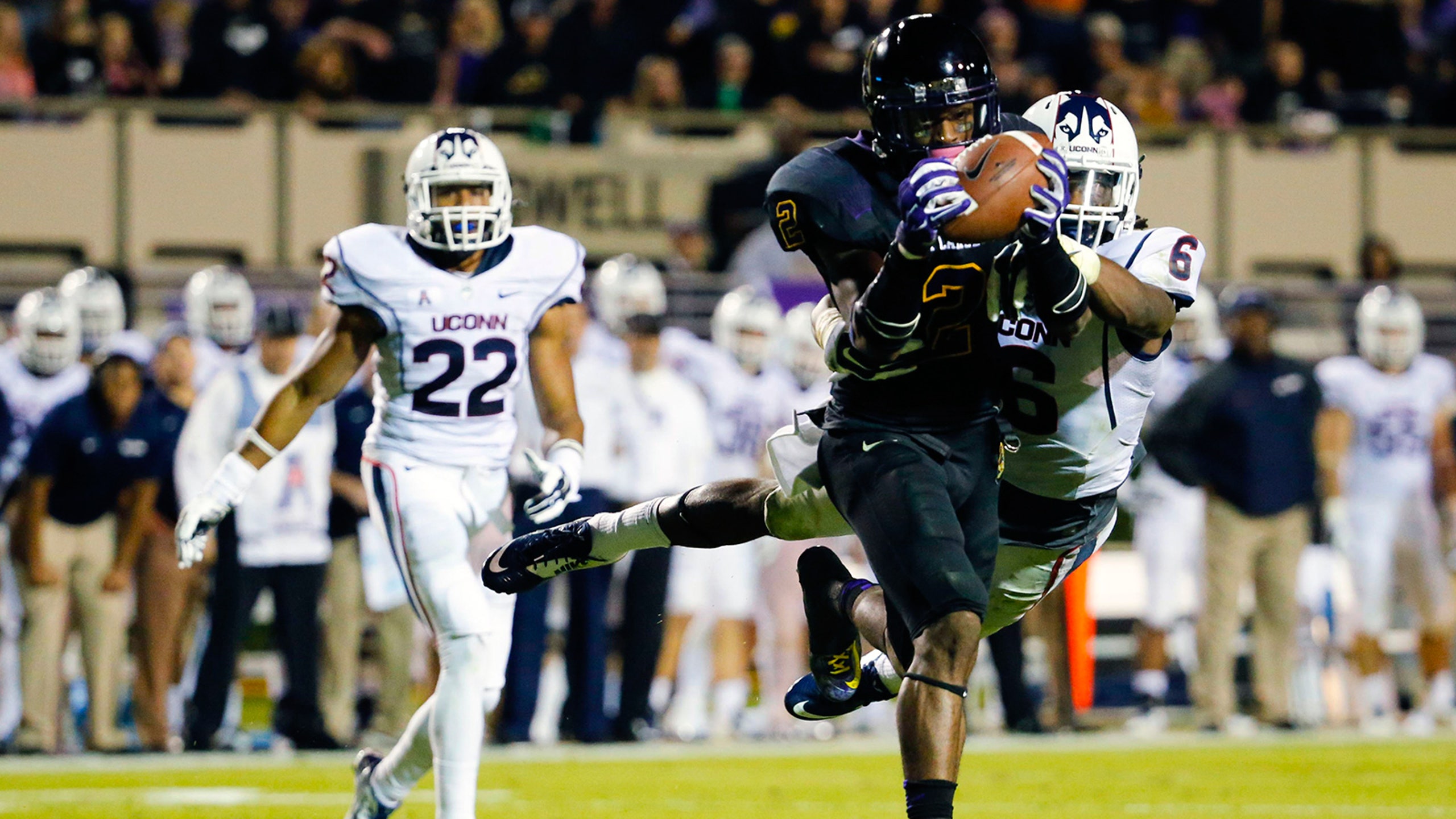 Falcons' desire to draft Hardy went farther than need
BY foxsports • June 12, 2015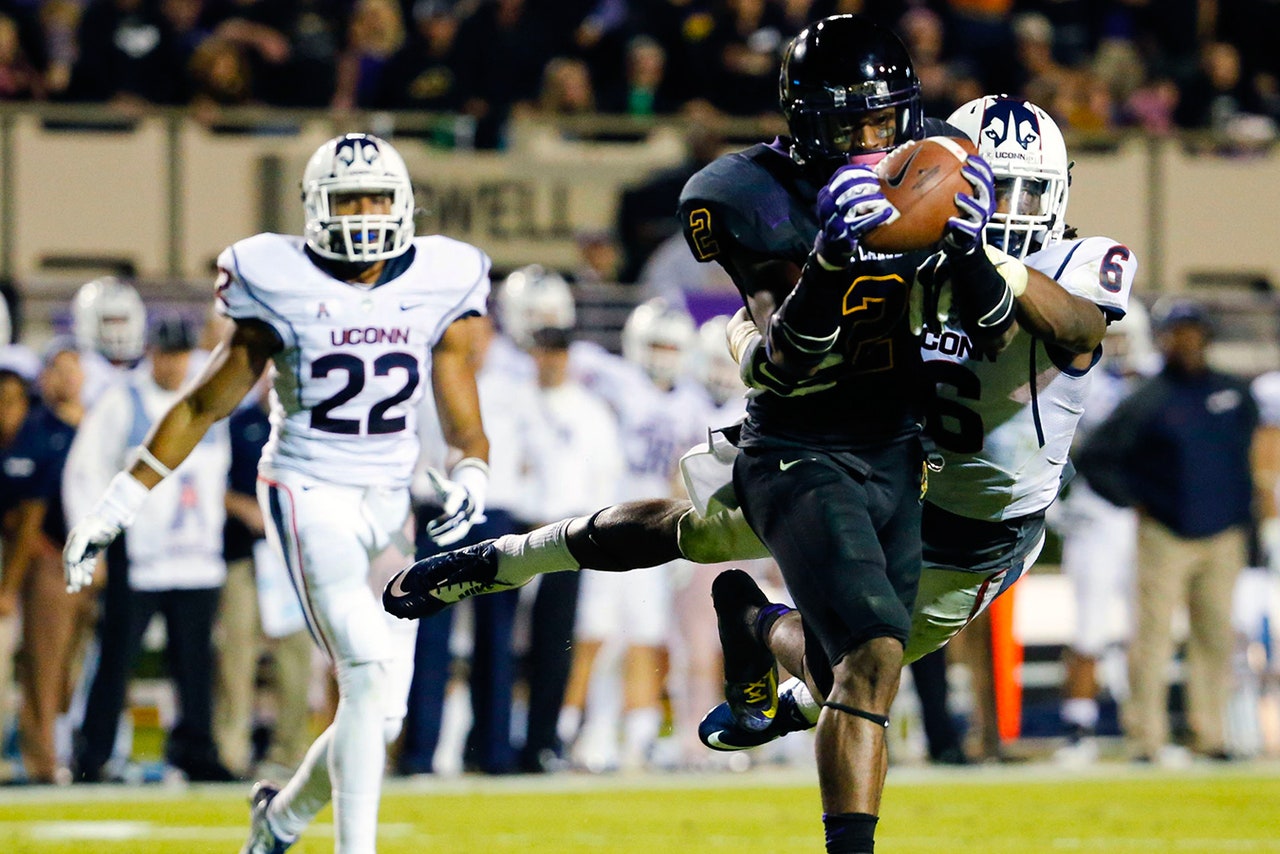 FLOWERY BRANCH, Ga. -- The Atlanta Falcons entered the 2015 NFL draft with a need for a wide receiver, but had already fallen in love with East Carolina's former star Justin Hardy long before that need had risen.
Harry Douglas was dropped from the Falcons' roster in February after a 51-catch campaign in 2014, and two years removed from a career-high 1,067-yard season. Atlanta's No. 3 receiver was a cap casualty, but he found work 12 days later with the Tennessee Titans.
That left a gaping hole for a pass-catcher and the Falcons filled it in with Hardy in the fourth round of the draft. Don't confuse need with desire, however. Atlanta had Hardy on its wish list long before it needed to add him.
"Justin is a guy who we looked at him, we had a lot of eyes on him," said Falcons' wide receivers coach Terry Robiskie. "We thought he was a very, very good, energetic, competitive football player. We were excited about a lot of things we saw in him. A guy who caught a lot of balls, a guy who is capable of catching a lot of balls, a guy who competes and competes to win.
"Sitting out there looking at him, we came to the same conclusion: This guy should be a Falcon. If we get a chance, that's a guy we'd like to see in a Falcons uniform."
What wasn't there to like about Hardy?
Hardy had just finished his second straight season with more than 100 catches (114 in 2013, 121 last season) at East Carolina. He's also put the wraps on his third 1,000-yard season in a row. Hardy concluded his Pirates career as the NCAA's all-time leading pass catcher with 387 receptions over four years, and finished third all-time with 4,541 receiving yards.
The 5-foot-10 receiver made a college career out of making tacklers in the middle of the field miss and defenders found it hard to cover a guy with such polished route skills and great hands. Robiskie found it impossible to sum up Hardy's traits in one breath.
"He competes like hell, he fights like hell, he gets after it, energetic, hungry, wants to win, good hands, can catch the ball, solid route runner," Robiskie gushed as if he was marking off positives from Hardy's game like they were burned into his memory.
Robiskie even agreed that Hardy's college tape reminded him of Douglas'.
Douglas finished his Louisville career with back-to-back 1,000-yard seasons and pulled in 70 and 71 passes, respectively during his junior and season seasons. But Robiskie also saw the same fight in Hardy that was in Douglas, and already believes Atlanta's new rookie receiver can offer comparable numbers to Douglas in the NFL.
That desire to see if Hardy could come in a excel in the Falcons' new offense was something that burned in Robiskie long before the draft.
"You may get in there and look at guys and look at film and you're hearing what everyone is saying," said Robiskie. "You hear what the press is saying, what a scout is saying. But every now and again you get a guy who you say 'I want to get my hands on him. I want that one.'
"That was the feeling on him. My thought process on him was that's a guy I wanted to get my hands on, see where I can take him and see if he can help us win."
---
---