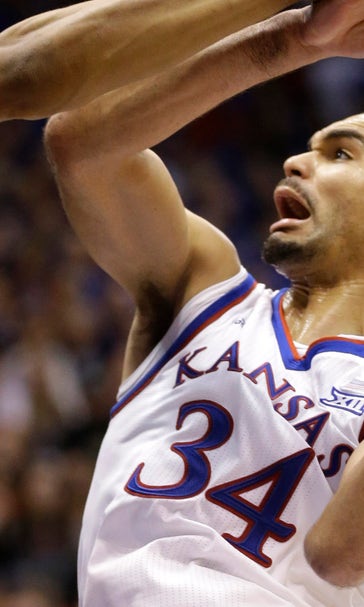 Experienced Jayhawks harbor national title hopes -- as usual
October 28, 2015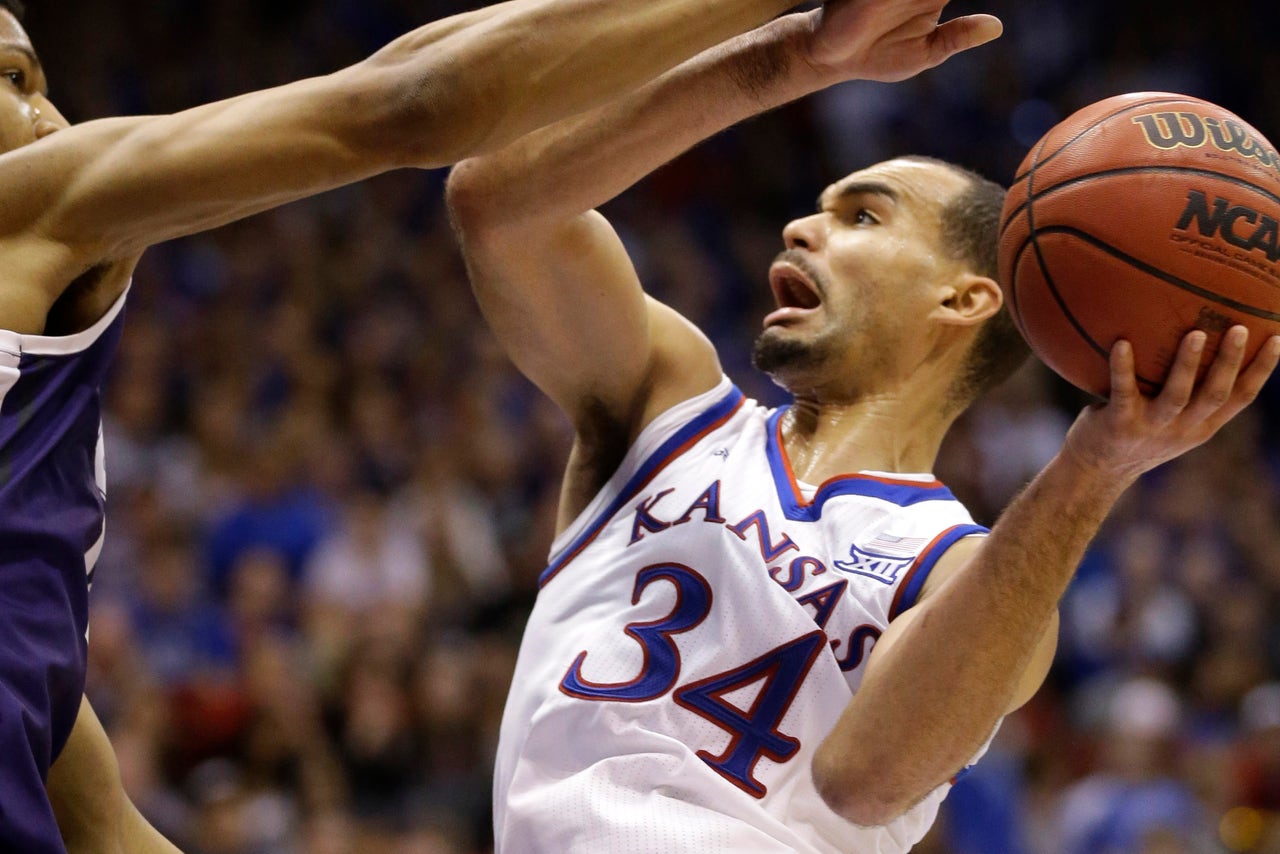 LAWRENCE, Kan. -- Walk down the corridor and into Allen Fieldhouse, then gaze up to the rafters. Row upon row of championship banners stretch from one end to the other, with five large banners at one end for each of the national championships.
Expectations never really change at Kansas.
Some years, like this one, they are just augmented a bit.
The Jayhawks have hung 11 consecutive Big 12 championship banners in those rafters, and the minimum expectation is to make it a dozen this season. But it will have been eight years since they last hung a national title banner, and that is where expectations are hovering these days.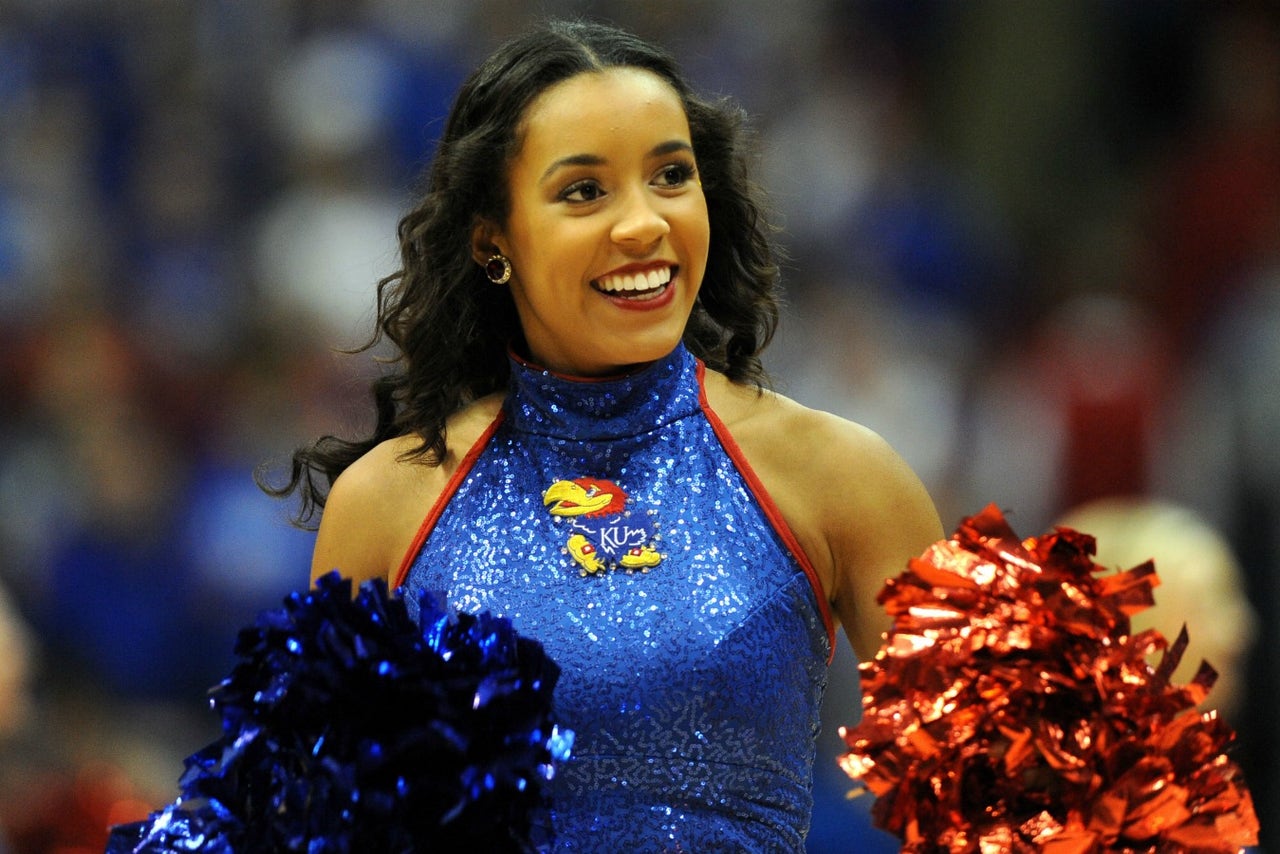 Lookin' good! Check out our gallery of Big 12 hoops cheerleaders.
"I have a goal to go to the Final Four," senior forward Perry Ellis said. "We have been in the system and we know what the coaches are expecting. We feel really confident and I can see it."
The Jayhawks may have lost another first-round pick last season in Kelly Oubre Jr., but they more than reloaded. Five-star freshmen Cheick Diallo and Carlton Bragg promise to give them some interior size that they didn't have last season, while springy shooting guard Lagerald Vick joins what is arguably one of the nation's top backcourts.
But unlike most years at blue-blood programs, whether the Jayhawks return to the Final Four for the first time since 2012 will not be defined by the play of their talented freshmen.
It will be the result of their returning core.
Few national championship contenders have as much experience as Kansas, led by Ellis, who can finish his career as one of the school's all-time scoring leaders. He could have declared for the NBA last season but decided that he wanted to return for one more shot at glory.
Another pro prospect, Wayne Selden Jr., decided to stay, too. He'll be joined by a pair of veteran point guards in Frank Mason III and Devonte Graham, a sophomore sharpshooter in Svi Mykhailiuk and a lanky forward in Brannen Greene.
"We've got 12 pretty good guys, and all 12 are not going to play. Ten may not play," Kansas coach Bill Self said. "We have some nice pieces, but the thing I like about it as much as anything is if somebody is not doing what they can to help our team win, it's not going to be that difficult to try to give somebody else an opportunity to do that."
CHEICK MATE: Diallo has been waiting all summer for the NCAA to declare him eligible. The freshman has been able to practice, but questions surrounding his high school transcripts have left him hanging in the balance. Kansas expects the issue to be resolved by the Nov. 13 opener against Northern Colorado.
BITTER TASTE: Sure, Kansas won another Big 12 title last season. But it lost to Iowa State in the league tournament, then was bounced from the NCAA Tournament on opening weekend by Wichita State, the plucky in-state school Kansas has had no interest in scheduling. "We were disappointed in the outcomes the past two years," Selden said, "but the past is the past."
STARTING FAST: The official start comes against Northern Colorado, but the real start is four days later in a high-profile matchup with Michigan State on Nov. 17. The game is part of the Champions Classic in Chicago, a doubleheader that also features Duke vs. Kentucky.
TOUGH TESTS: The Spartans are hardly the only marquee opponent. The Jayhawks head to the Maui Invitational, play San Diego State, then welcome Kentucky to Allen Fieldhouse the last week of January. "We've tried to play a nationally competitive schedule," Self said. "Even the games you look at as guaranteed games or 'buy games,' it's against teams that are the best teams in their respective leagues. So it's been really good for us."
QUOTABLE: "I just want to win," senior forward Jamari Traylor said, when asked about the team's expectations this season. "We want to win the Big 12 again. I know it's early to be talking about it, but we should be a (national) championship contender. If we work hard, why not?"
---
---