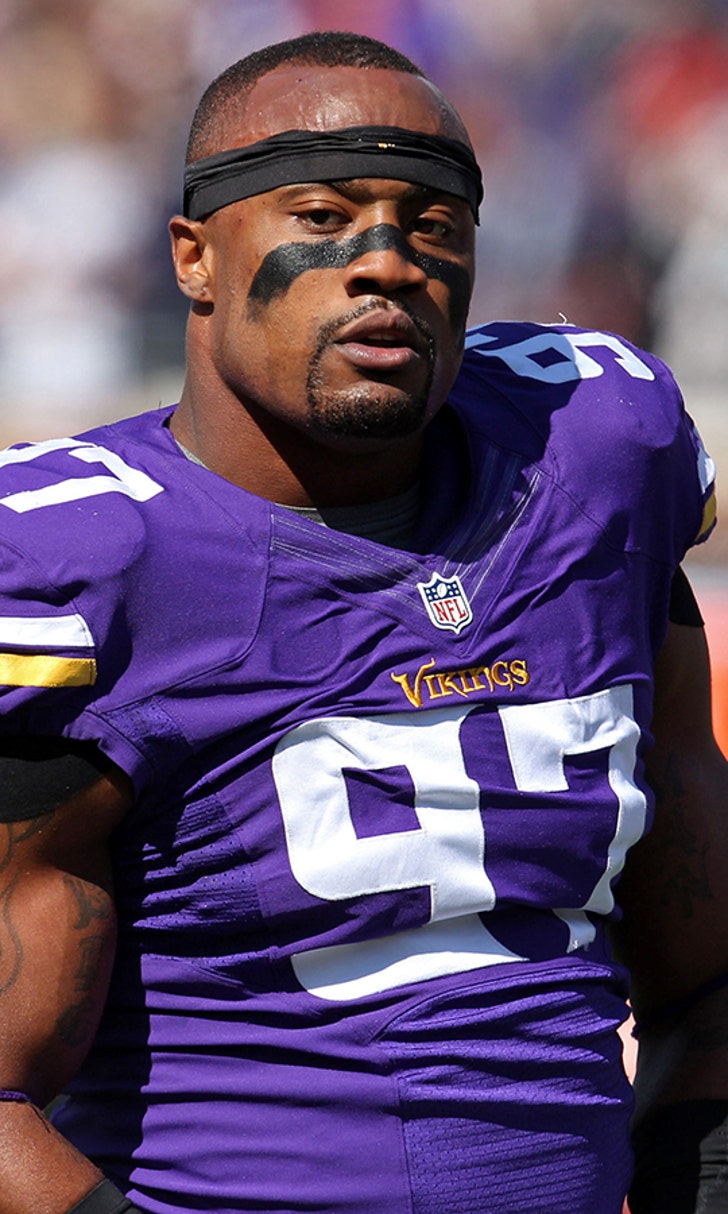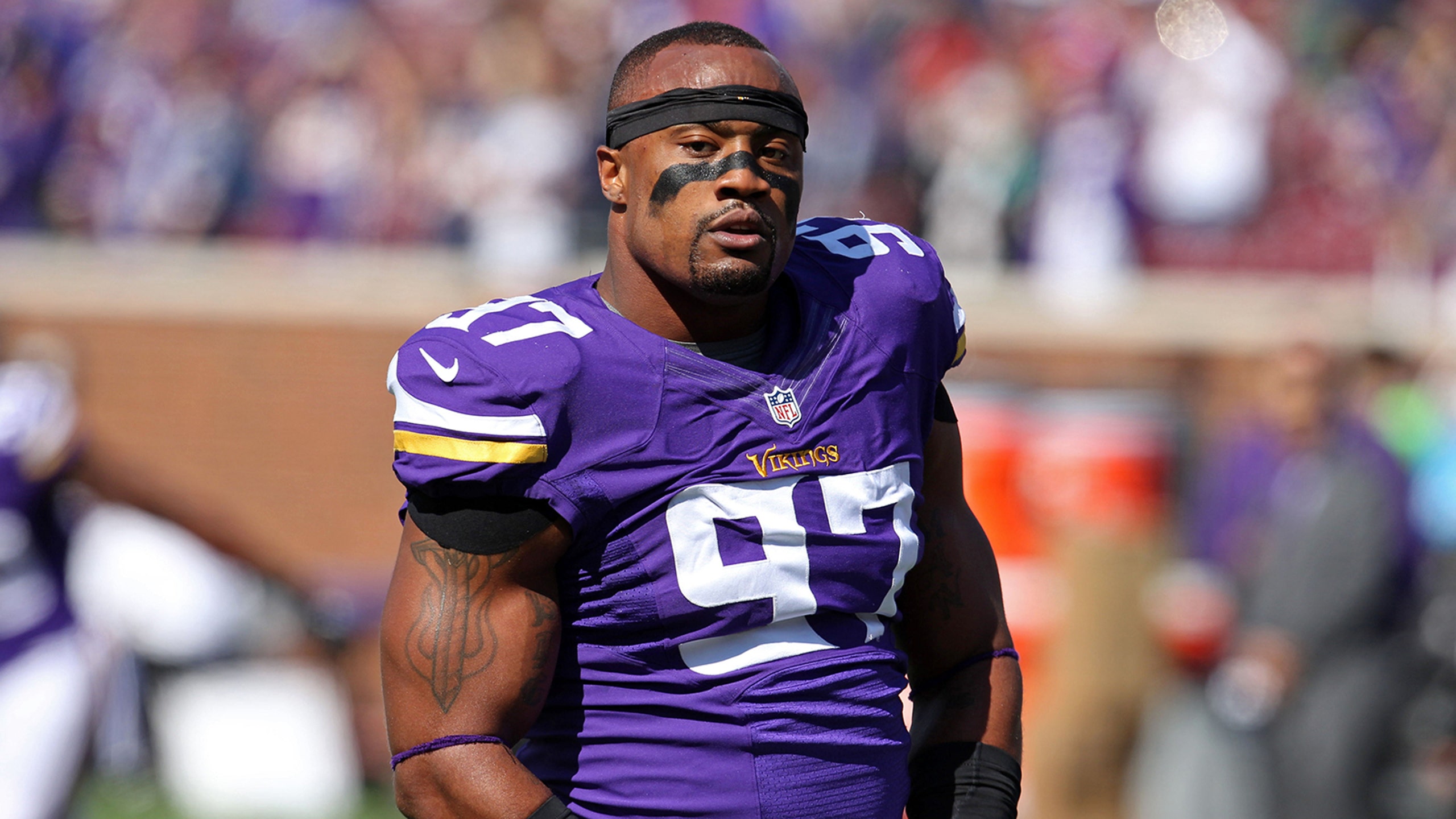 Everson Griffen pays tribute to a legend with sack dance
BY Sid Saraf • October 26, 2014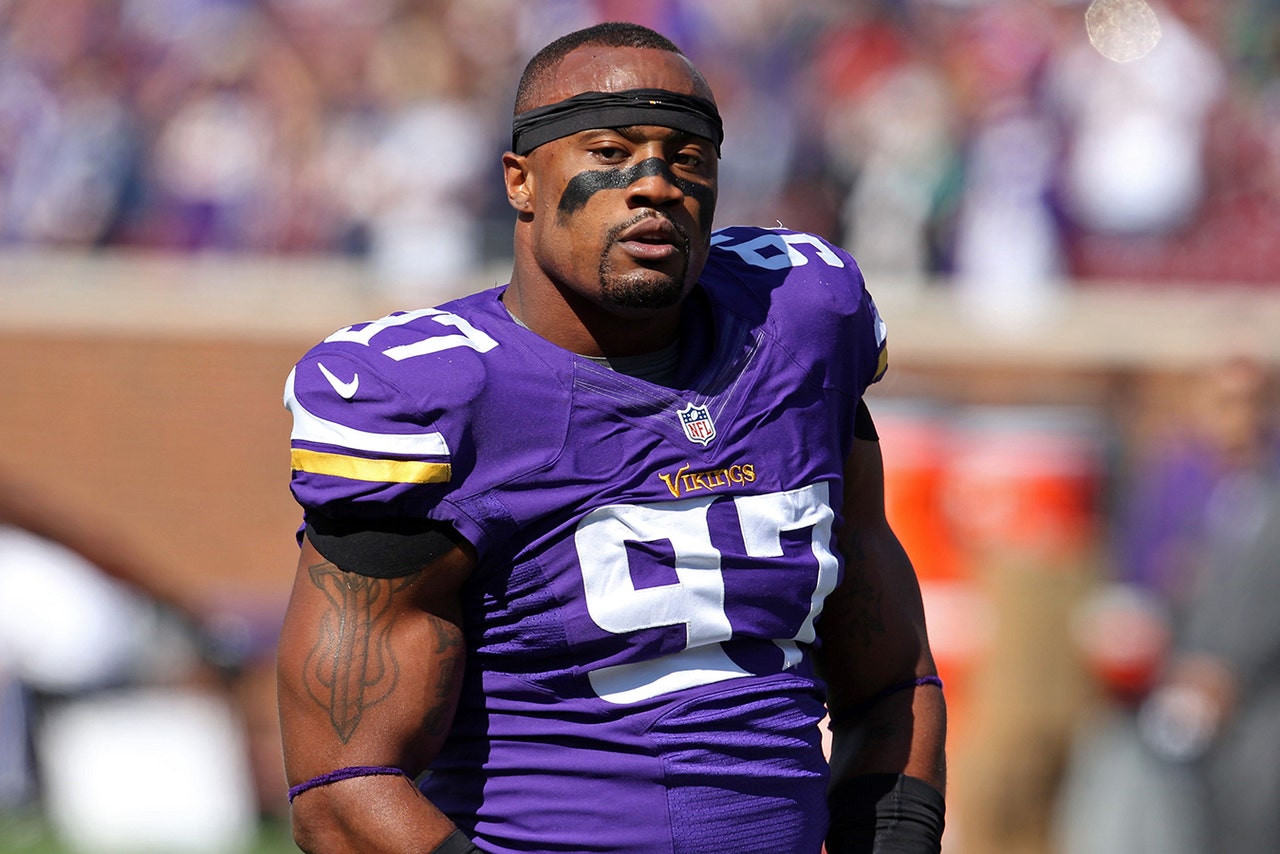 Everson Griffen got a sack on Sunday.
No big deal, because the talented Minnesota Vikings defensive end tends to do that. But it's what he did after the play that stood out: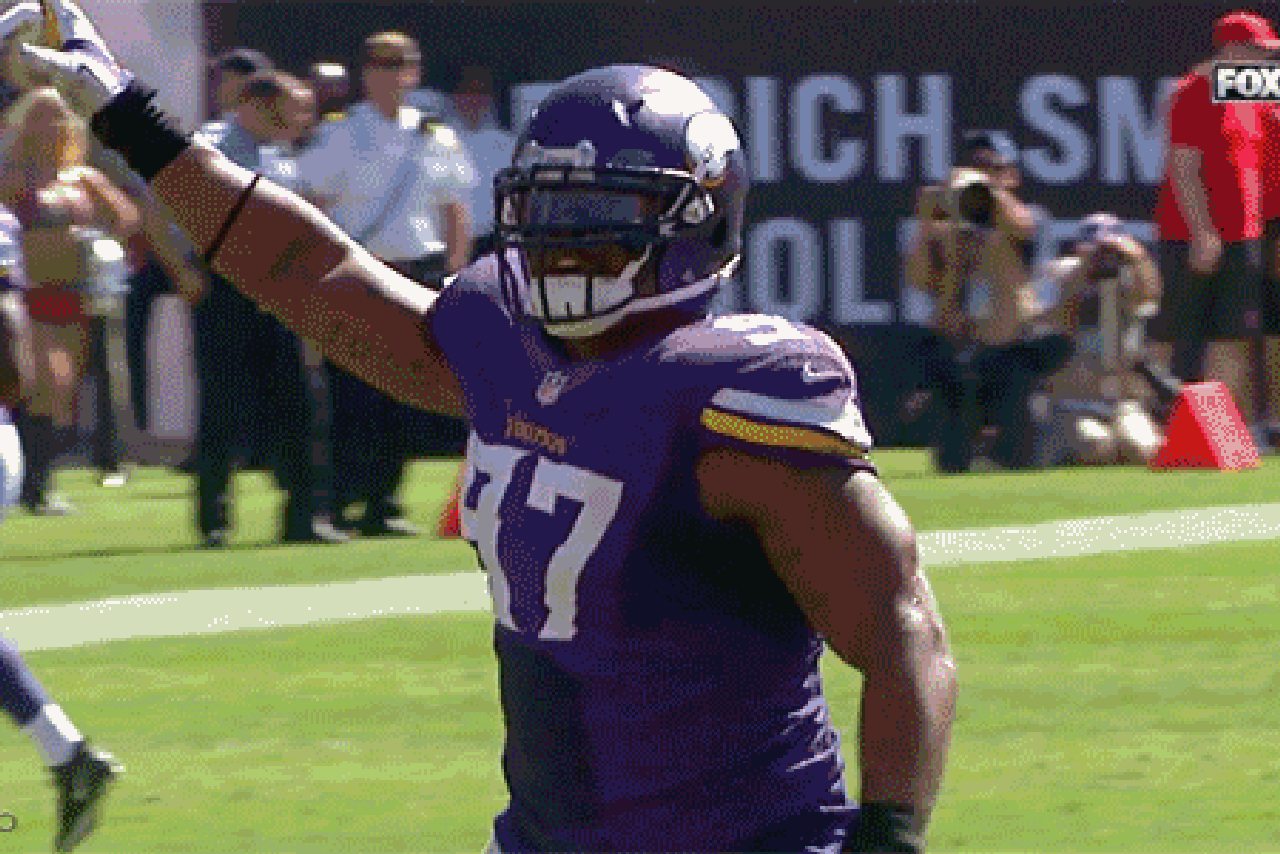 Griffen channeled Ray Lewis with his sack celebration dance. He did a pretty good imitation, wouldn't you say?
---
---