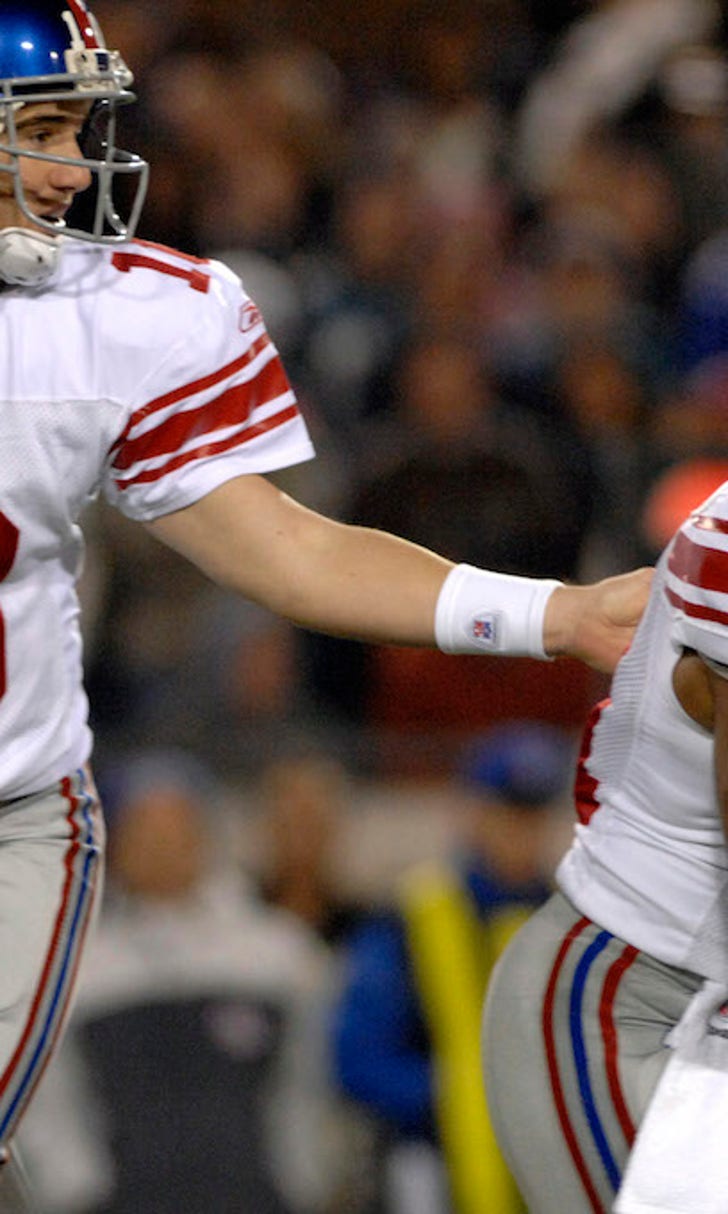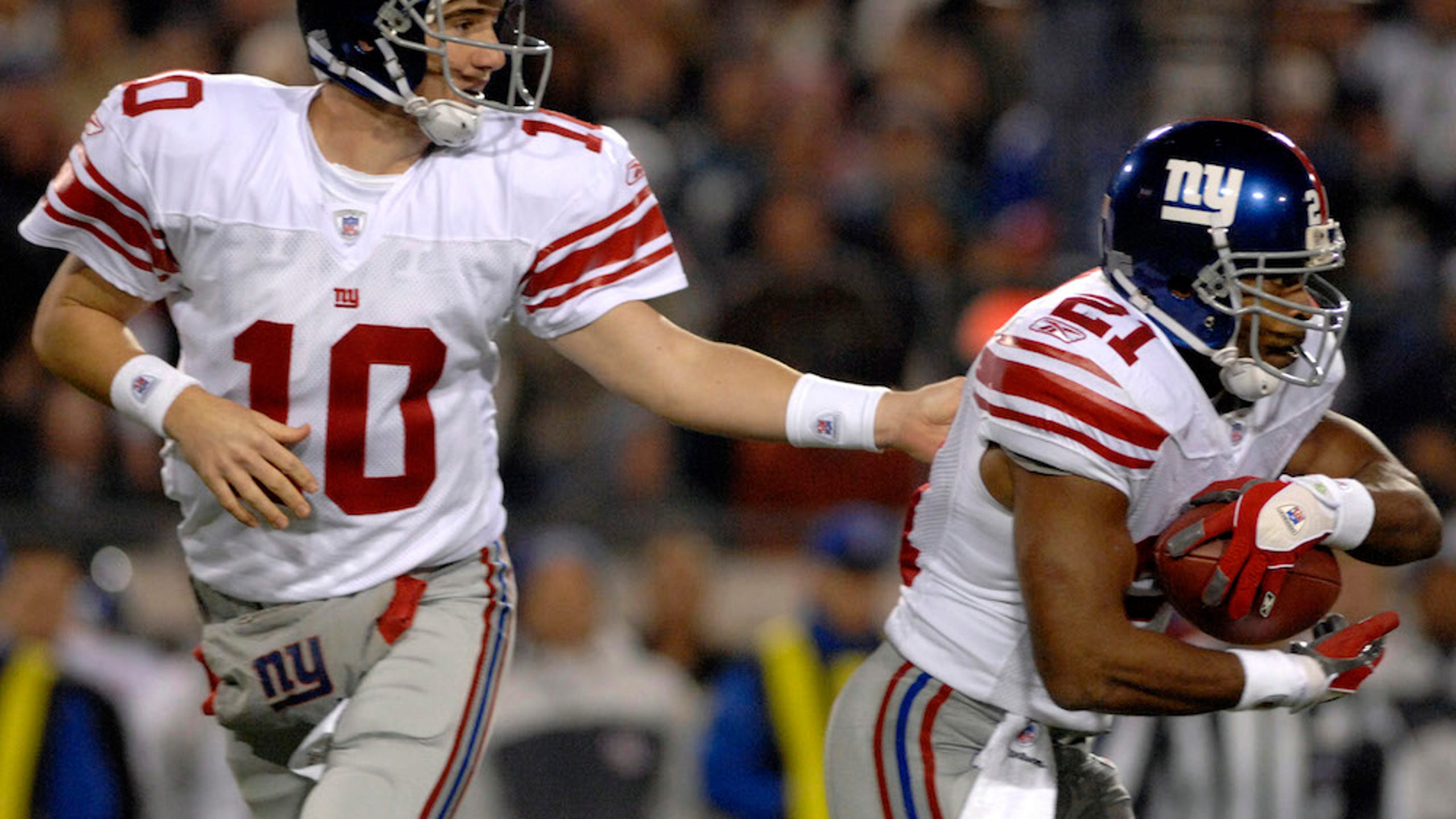 Eli Manning has perfect response to Tiki Barber's call for Tom Coughlin's firing
BY Brett Smiley • November 19, 2014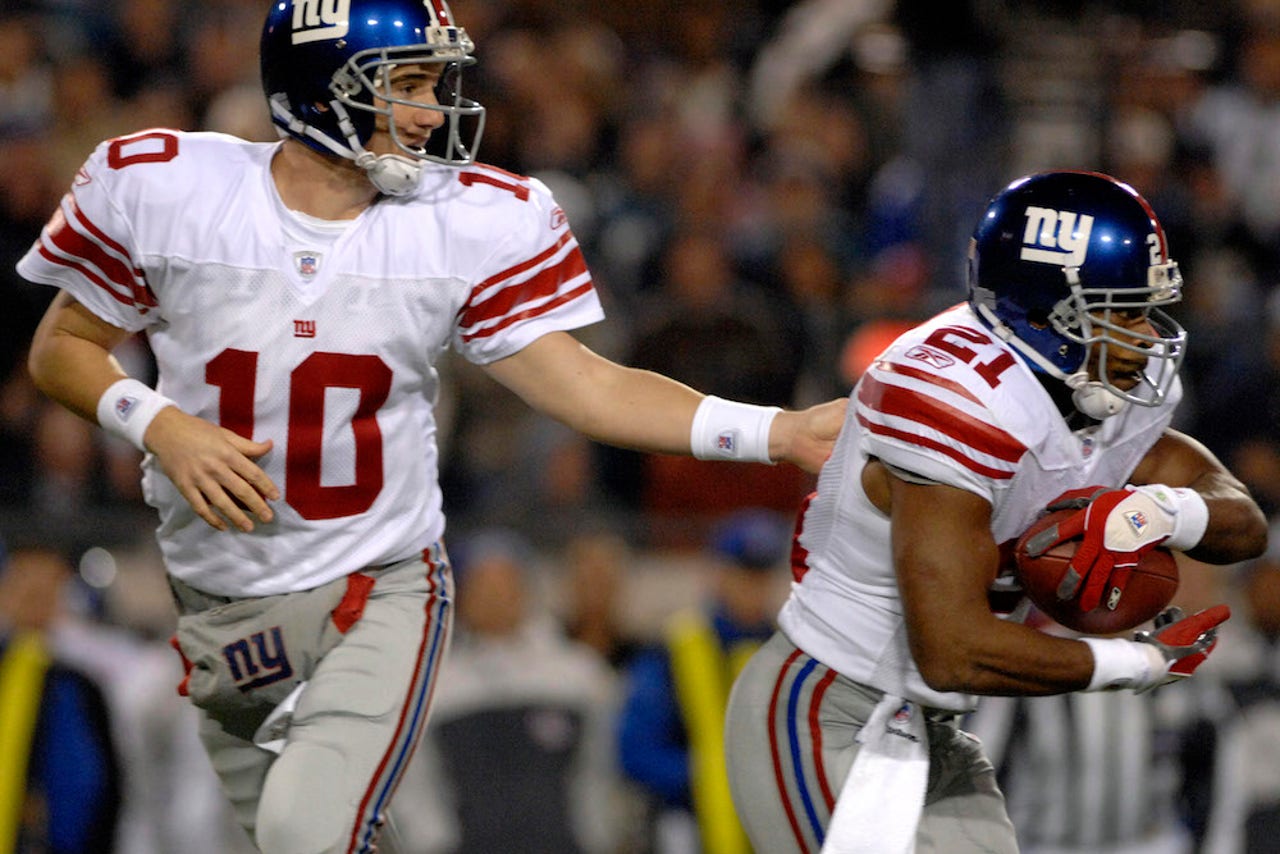 The New York Giants (3-7) have lost five games in a row and now rumors abound about the status of quarterback Eli Manning and head coach Tom Coughlin, both of whom joined the organization in 2004 and won two Super Bowls together.
"I've held off on saying it, but it is time for them to make a change at head coach," Barber told The Beast 980 radio in Los Angeles on Monday. "The Giants players are not listening to Tom Coughlin anymore. At some point, it trickles uphill and it has to be Tom Coughlin's responsibility."
Now, here's Eli's response:
Killing him softly. It's such an Eli move.
Earlier in the younger Manning's career in 2007, after Barber abruptly retired from the NFL for a television gig and then assailed Manning's leadership abilities, the quarterback said this:
"I guess I'm just happy for Tiki that he's making a smooth transition into the TV world. You know, I'll be interested to see if he has anything to say [about a team] besides the Giants, and what his comments will be on that."
---
---