NASCAR Cup Series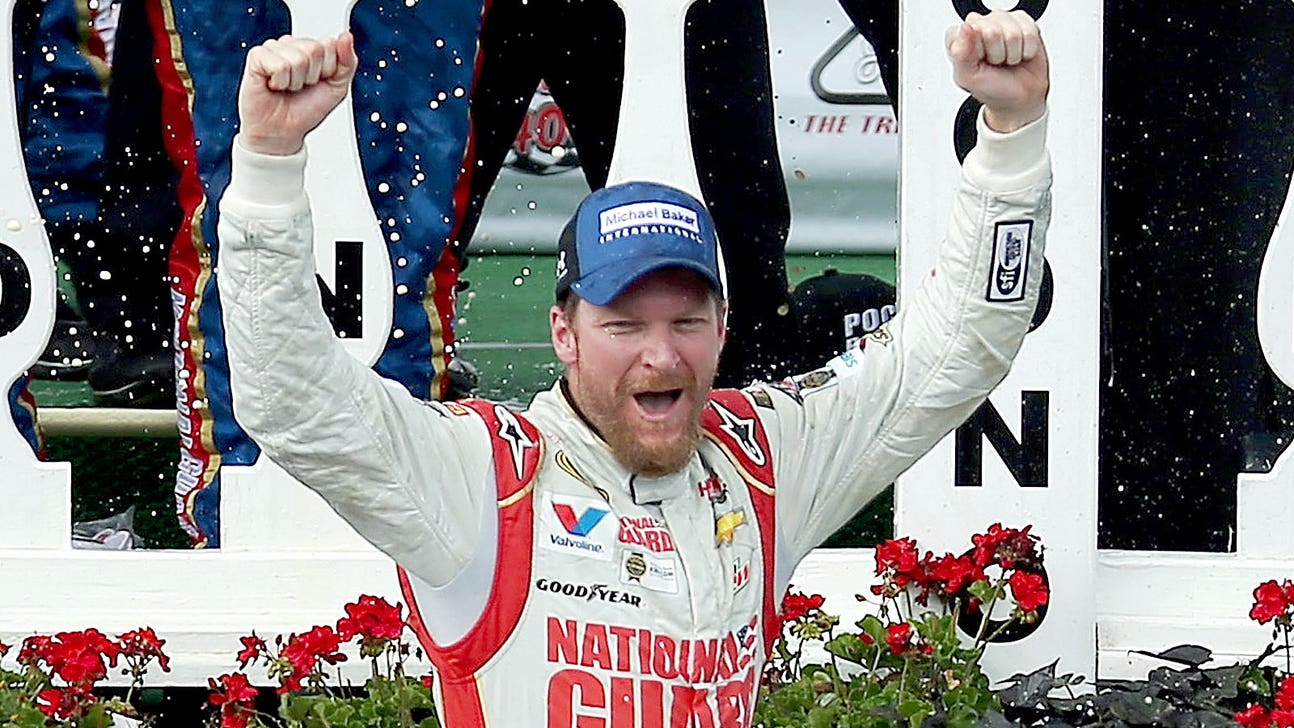 NASCAR Cup Series
Earnhardt win completes season sweep at Pocono
Published
Aug. 4, 2014 11:55 a.m. ET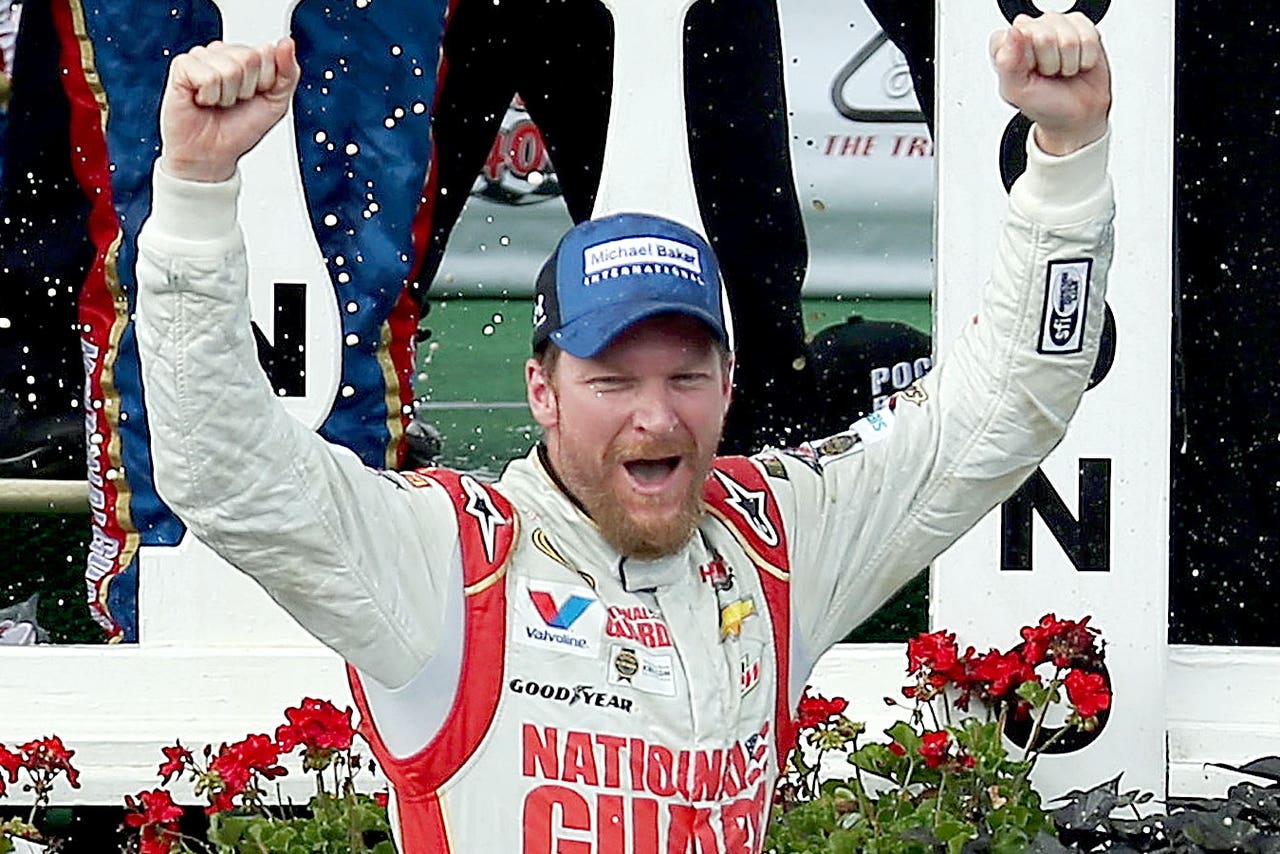 LONG POND, Pa. (AP) -- Dale Earnhardt Jr. put a handy twist on his Victory Lane party.
After he popped champagne, was doused in beer and snapped selfies, Earnhardt reached for the appropriate tool for a bash this big.
A broom.
Earnhardt could have used it to clean up the mess around him. But it was much more fun hoisting it high over his head in celebration. He needed it after he completed a season sweep at Pocono Raceway, the third win in a season that has served as a career renaissance for NASCAR's most popular driver.
"Everything about life right now has been great," Earnhardt said.
Earnhardt now holds the No. 1 seed in the Chase for the Sprint Cup championship.
The legion of Junior Nation fans roared when Earnhardt stormed ahead of the pack off the final restart with three laps left for the lead. His third win, he also won the Daytona 500, tied him for the most in Sprint Cup this season.
Earnhardt held off the hard-charging Kevin Harvick to become the first driver to sweep both races at the track since Denny Hamlin in 2006.
"It's not a bad spot to be in," Earnhardt said. "But definitely the pressure's on that last restart, when you got Kevin lining up beside you. I knew how confident Kevin was going to be going into turn one and I had to have that same confidence in my car."
He tweeted "Lookin for a broom" last week when he landed in Pocono.
He found one in Victory Lane.
"This group all really enjoys each other," Earnhardt said. "We want to see everybody happy."
They had tons of fun inside the Pocono media center.
Steve Letarte acted hurt when his nameplate didn't have the same three winner's stickers that were on Earnhardt's card. Earnhardt also brought a Make-A-Wish Foundation teen to the podium and made sure he'd have his own namecard and stickers.
"This is my buddy, Chris. Does he get one," Earnhardt said.
They all got their stickers -- the same ones applied to the No. 88 Chevrolet.
Earnhardt has his most wins since he won six times in 2004. His three wins are one shy of his combined total from 2005-2013. His win Sunday was the 22nd of a career still without a Cup championship.
Earnhardt and Letarte are clicking in their final season together. Hendrick Motorsports named Greg Ives the crew chief for 2015 once Letarte heads to the broadcast booth.
"I think he's going to make me look bad," Letarte said. "Mr. Hendrick has a remarkable talent of matching drivers with crew chiefs."
Harvick, who clinched a spot in the Chase, was second, followed by Joey Logano, Clint Boywer and Greg Biffle.
Here are five things from Pocono Raceway:
GORDON'S MILESTONES: Jeff Gordon followed his record fifth Brickyard 400 victory with a few more milestones. He just couldn't make it back-to-back wins. Gordon had a strong No. 24 Chevrolet for most of Sunday's race at Pocono Raceway and finished sixth. He led a race-high 63 laps and hit 24,000 career laps led and 1,000 laps led at Pocono. He does hold a 17-point lead over Hendrick Motorsports teammate and winner Dale Earnhardt Jr. Earnhardt, though, would hold the No. 1 seed in the Chase for the Sprint Cup championship because he has three wins to Gordon's two. Gordon had his sixth top-10 finish in the last eight races. "It's just so awesome and encouraging and has got my confidence sky high," he said. "I just can't wait to get to the next race."
THE BIG ONE: Dale Earnhardt Jr. had few cars left to hold off on the lead lap after several potential contenders got knocked out. Denny Hamlin triggered a 13-car wreck with 43 laps after he got sideways coming out of a turn. Brian Vickers tried to avoid Hamlin and slammed into Matt Kenseth to send cars all over the track. Tony Stewart's No. 14 Chevrolet rested atop Paul Menard's No. 27 Chevy. Aric Almirola said he slammed on the breaks as hard as he could, but still got "creamed from behind and pushed into the wreck."
TIRE WOES: Danica Patrick hit the wall with a right rear flat and finished 30th. Six-time champion Jimmie Johnson finished outside the top 10 for the fourth straight race. He fell a lap down after his rear right tire smacked the wall, rebounded to run fifth, then a second blown tire forced him to the garage. "It wasn't the best weekend but we still gave ourselves a chance at a win, if not a top five, today and came up a little short," Johnson said.
NEW CHIEF: Denny Hamlin finished ninth in his first race with an interim crew chief. Team engineer Mike Wheeler filled in for the suspended Darian Grubb. Grubb was suspended for six races for rules violations last week at the Brickyard. "He called the race nice," Hamlin said. "Good communication and we were on the same strategy as far as what I was thinking and what he was thinking, so that was good. Pretty seamless for the most part."
YOU AGAIN? Dale Earnhardt Jr. was the fifth straight Hendrick Motorsports driver to win at Pocono. Owner Rick Hendrick was not at the race, though he did talk to his winning driver on the phone on pit road. "I told him thanks for believing in me and making my life better," Earnhardt said. Earnhardt's sweep followed Kasey Kahne and Jimmie Johnson last year and Jeff Gordon in the August 2012 race.
---
---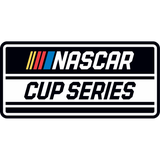 Get more from NASCAR Cup Series
Follow your favorites to get information about games, news and more
---