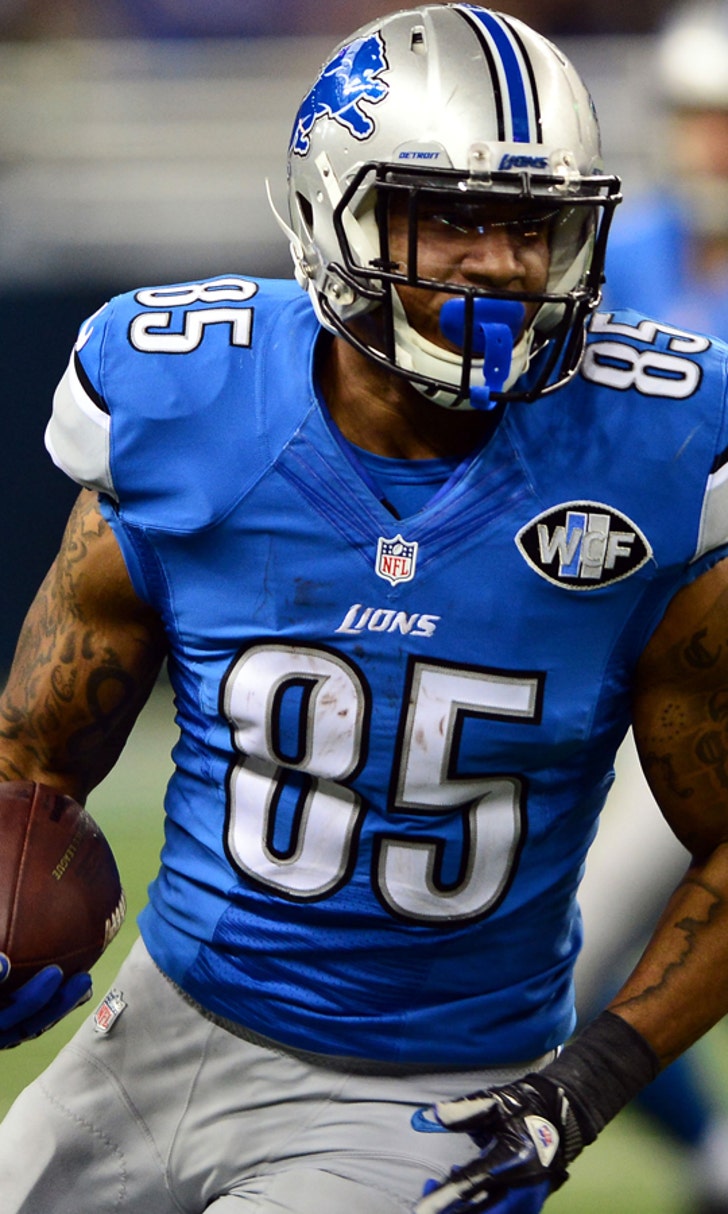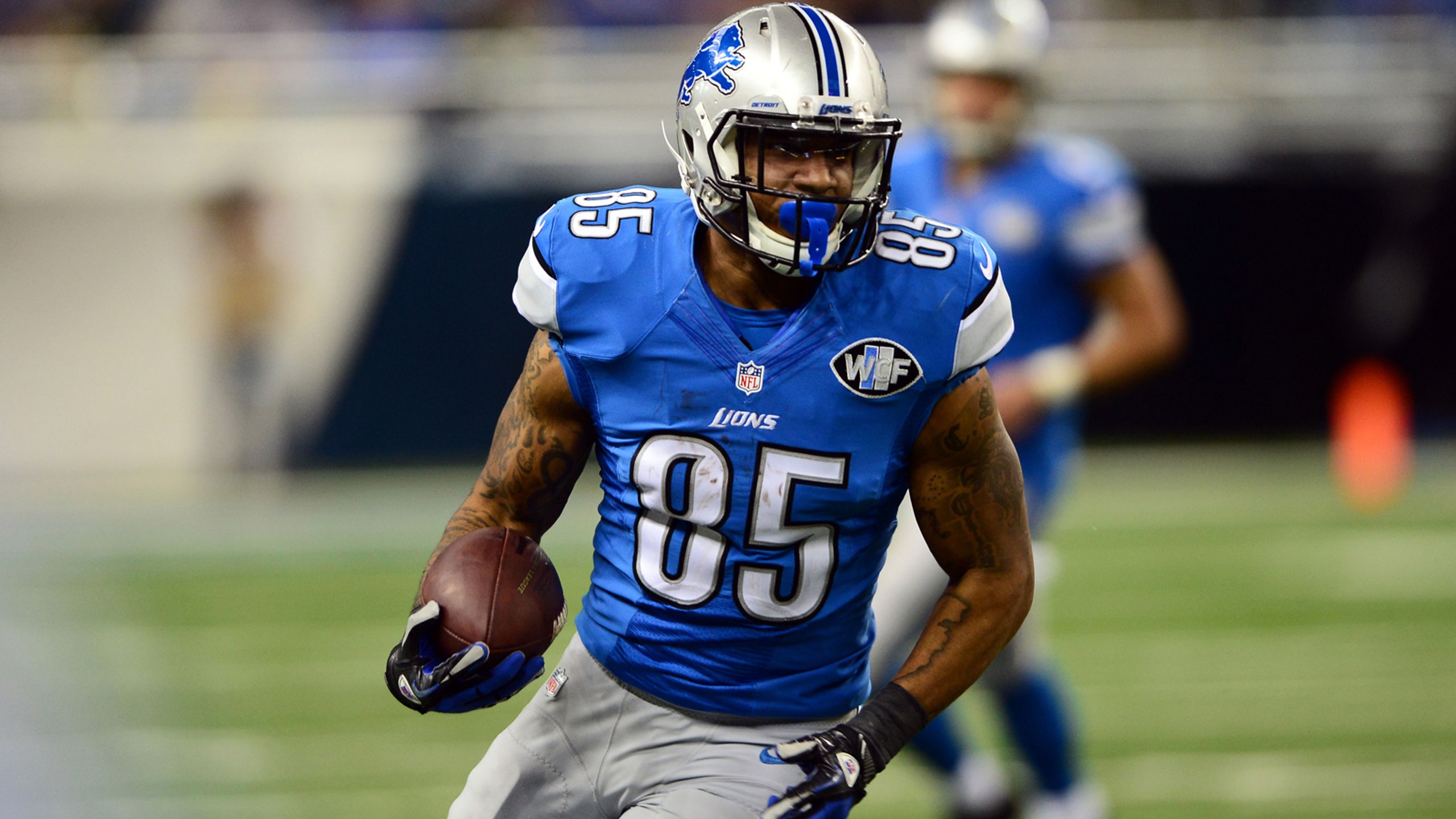 Dye: Don't be quick to write off Ebron based on rookie season
BY foxsports • February 10, 2015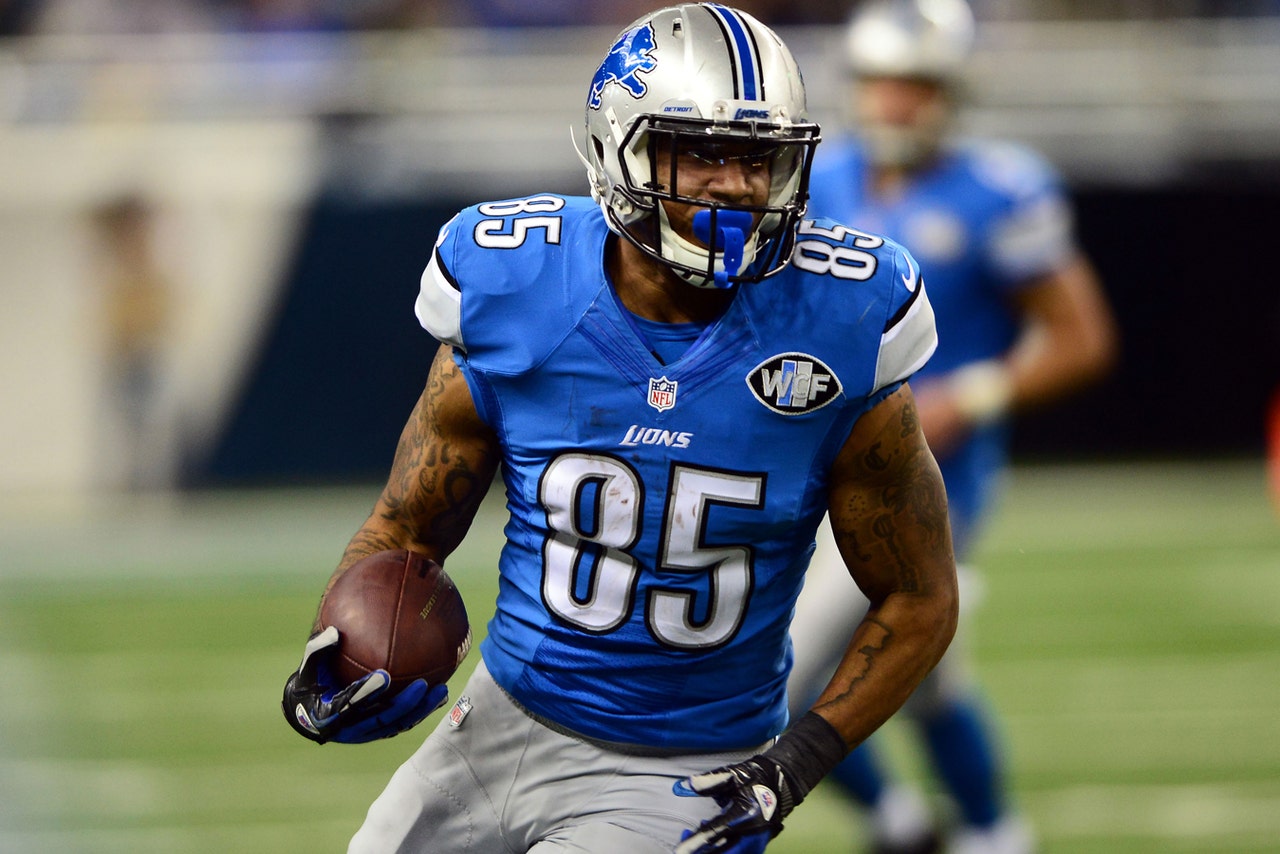 As much as you might think the Detroit Lions made a mistake by drafting Eric Ebron with the 10th pick overall last year, it would be just as wrong to write him off based solely on his rookie year.
Whether the Lions should have taken Ebron is a legitimate argument. It certainly looked bad when another playmaking option, receiver Odell Beckham Jr., was selected two picks later by the New York Giants and went on to catch 91 passes for 1,305 yards and 12 touchdowns in 12 games while winning the NFL's Offensive Rookie of the Year award.
Ebron finished with 25 receptions for 248 yards and one TD in 13 games.
"It might not have been what you guys all expected for me to do," Ebron said, "but it definitely will improve."
Beckham's production, along with some other players drafted after Ebron, makes the Lions' decision that much worse.
But to suggest that Ebron was a wasted pick, which seems to be a popular opinion these days, is going way too far.
A year ago, cornerback Darius Slay, a second-round choice by the Lions in 2013, also looked like a mistake coming off his struggles as a rookie. It was a different story for him in Year 2.
The same can happen for Ebron.
"This is something you've got to witness for yourself," Ebron said of his adjustment to the league. "You can't prepare for it.
"You have to go through it to understand it. It's a process. You've just got to enjoy the process."
Tight ends typically have problems with the transition to the NFL. New Orleans' Jimmy Graham had 31 receptions for 356 yards and five touchdowns as a rookie in 2010.
Graham was only a third-round pick with much lower expectations than Ebron.
The following season, however, Graham broke through with 99 catches for 1,310 yards and 11 touchdowns.
By no means is that saying Ebron is ever going to be a Graham, which was a popular comparison last spring because they are both tight ends with the athleticism to make big plays downfield.
But Graham is 6-foot-7, Ebron 6-4. That's a significant difference.
Ebron, who scored only five touchdowns in his college career at North Carolina and dropped too many passes, probably won't ever live up to what was expected for a No. 10 pick -- that's on the Lions -- but he's also not going to be as bad as some might lead you to believe these days.
I wouldn't have drafted him, but I also wouldn't write him off.
He can -- and, I believe, will -- still be an effective player in this system run by offensive coordinator Joe Lombardi, a former New Orleans Saints quarterback coach who brought much of the Saints' system that Graham has exceled in to Detroit.
The fact that someone like Graham became such a weapon for the Saints is part of the reason the Lions think Ebron can do some similar things for them.
It just never materialized on a regular basis last season. The Lions undoubtedly wanted him to excel immediately to justify the pick. He clearly wasn't ready to do that yet.
Ebron is a character off the field and probably wasn't focused enough at times to make the quick impact that some hoped to see. He's admitted he had some growing up to do, and he needs to continue to fix some of those immaturity issues, realize that it's not all fun and games but a serious business, going into next season.
The bottom line, though: If he makes plays, he'll be praised for being this gregarious guy. Until then, his dedication will be questioned.
It wasn't just Ebron that led to the surprising struggles by the Lions' offense, although he's taken quite a bit of criticism since he was such a high draft pick and the selection was questioned by so many from the start.
The lack of production of the entire tight-end group remains a little baffling and needs to be a major emphasis in 2015.
Veteran Brandon Pettigrew, who was relegated to almost exclusively a blocking role, had only 10 receptions for 70 yards and no touchdowns in 14 games.
The team's four tight ends -- Ebron, Pettigrew, Joseph Fauria (six catches in seven games) and Kellen Davis (no catches in six games) -- combined for a total of 41 receptions for 392 yards and two touchdowns.
That's about half of what Pettigrew did himself in his career-best season of 2011 when he finished with 83 receptions for 777 yards and five TDs.
It was a somewhat stunning development in that Lombardi considers his system "tight-end friendly" and Ebron was boasting about what a dynamic group they were going to be during the preseason.
"I don't really have a solid answer for that," general manager Martin Mayhew said when asked about the poor numbers from the tight ends. "I thought we'd get more catches from Pettigrew. I thought we'd get more catches from Ebron. Obviously, Joe Fauria was injured, which is why we couldn't get more from him."
That should all change considerably going forward, especially when Ebron is ready to prove he won't be the total bust he's being made out to be after just one season.
---
---