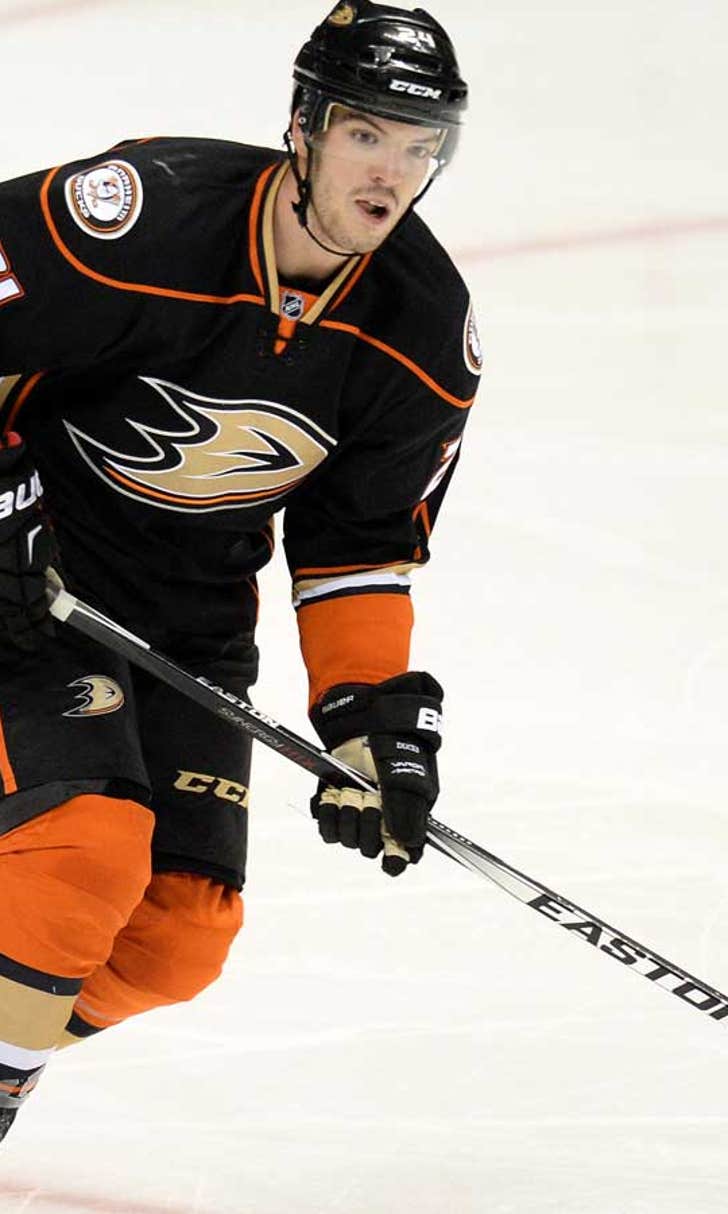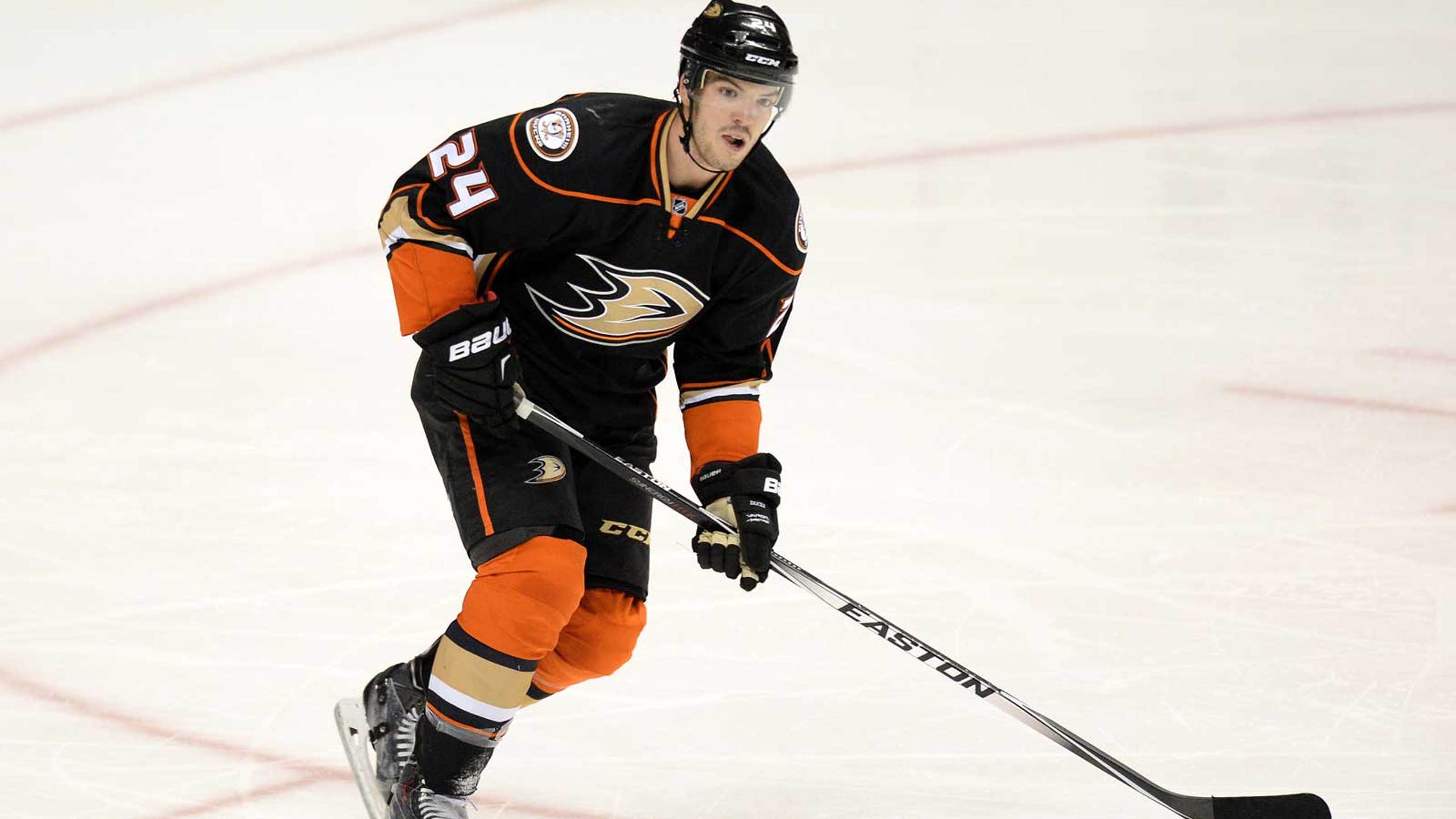 Ducks look to prevent third straight loss to open season
BY foxsports • October 14, 2015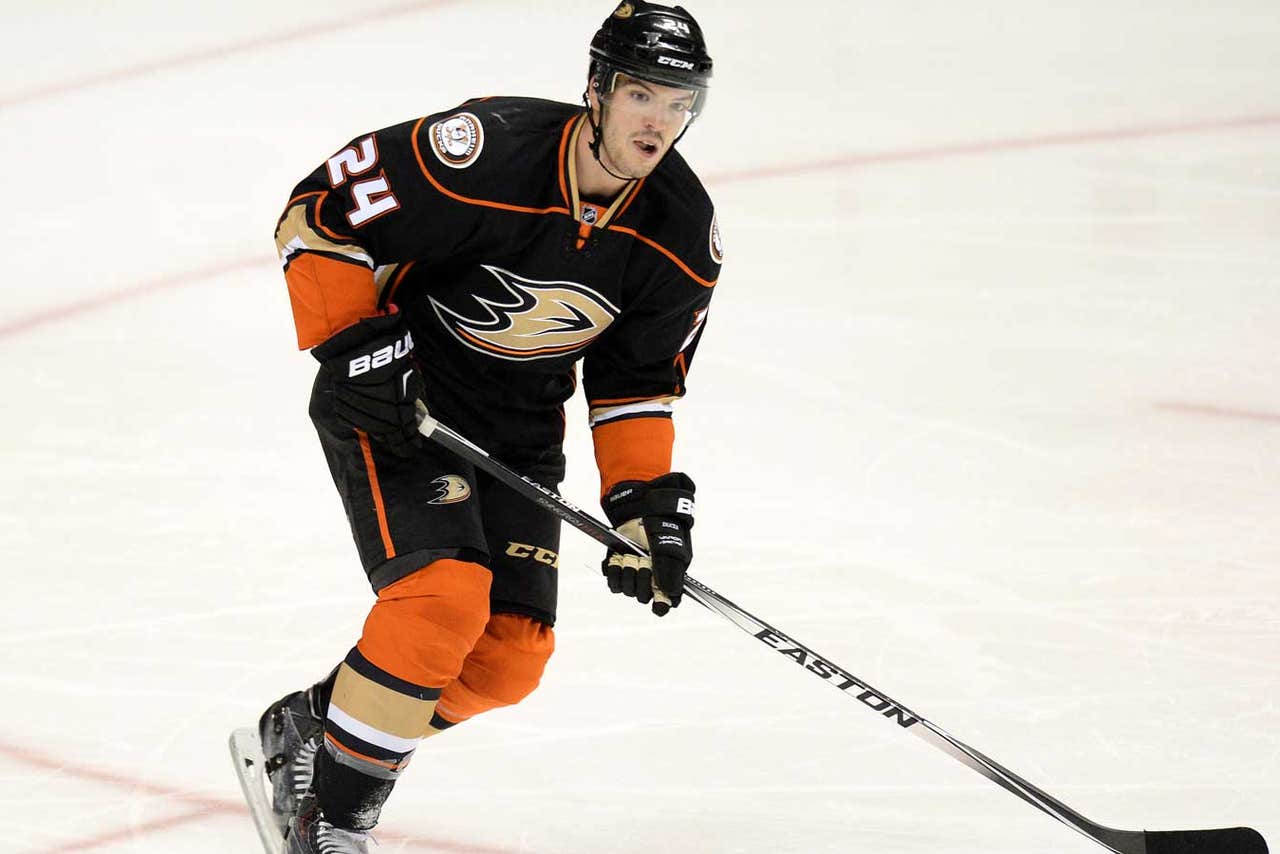 While the Arizona Coyotes are cautiously optimistic about their early success, the Anaheim Ducks don't seem too concerned with a slow start.
In danger of opening with three straight losses for the first time in five seasons, the Ducks try to prevent the visiting Coyotes from their first 3-0-0 start in more than a decade Wednesday night.
Coming off a miserable 56-point season, the Coyotes (2-0-0) have ridden goaltender Mike Smith to a solid early showing. After recording an NHL-high 42 losses and a career-worst 3.16 goals-against average in 2014-15, Smith has stopped all but two of the 69 shots he's faced - against Los Angeles and Pittsburgh on back-to-back nights.
The only time the Coyotes opened with three straight wins since relocating to Arizona in 1996 was in 2003-04. The only time Smith has won his first three starts in 10 seasons was 2010-11 with Tampa Bay.
"It's two games," Smith told the NHL's official website. "I hope to continue the good play. It's nice, but more importantly we've played better as a team and we're doing a lot of good things in front of me. It starts there."
The Coyotes have killed all eight penalties through the first two games and held a 39-28 shots advantage in Saturday's 2-1 victory over the Penguins.
Despite going 0 for 7 on the power play, Phoenix has had five players score its six goals. Touted prospect Jordan Martinook recorded his first in 10 career games Saturday.
"It's incredible to have an impact on the team, that's what I want to accomplish every night," Martinook said. "Some nights it's not going to be scoring goals, but when you get to score a goal it's pretty special."
The Ducks (0-1-1) have managed only a goal from defenseman Sami Vatanen through two games, failing to record 30 shots either time. However, Anaheim isn't panicking while trying to avoid dropping its first three games for the first time since 2010-11.
"I think we're doing things the right way now," said Vatanen, who scored a career-high 12 goals in 67 games last season. "The season is long, so we're going the right way."
Anaheim has only had three power-play chances, and though its 56 shots are less than desirable, the effort can't be denied. Both coach Bruce Boudreau and his players felt the team took a step in the right direction with Monday's 2-1 shootout loss to Vancouver.
"At times, we were all over them," defenseman Kevin Bieksa said. "I don't think the shot total dictated the pressure in their end. We didn't get enough shots on net, but nonetheless, I thought we controlled the game for the most part."
Anaheim stars Corey Perry and Ryan Getzlaf each look to avoid going without a point through the opening three games for the first time in four seasons.
Getzlaf had two goals and two assists in five games against the Coyotes last season, and he's helped Anaheim go 8-0-2 in the past 10 meetings. Both Arizona wins in that span came in shootouts last season, when the Ducks' Frederik Andersen started all five matchups and posted a 1.16 GAA. Oliver Ekman-Larsson had no points in those games despite leading Arizona with 43 last season.
Andersen has stopped 66 of 69 shots this season.
Smith is 1-5-1 with a 2.79 GAA in his last seven starts against the Ducks.
---
---