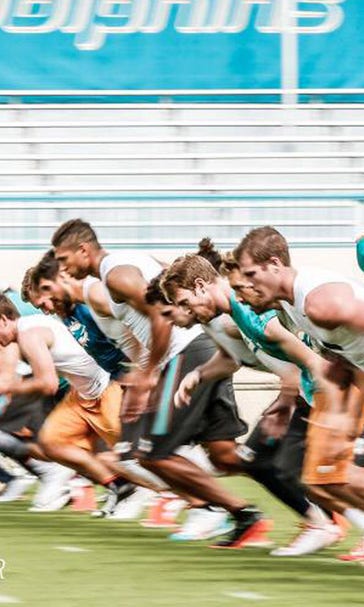 Dolphins begin first day of voluntary workouts
April 20, 2015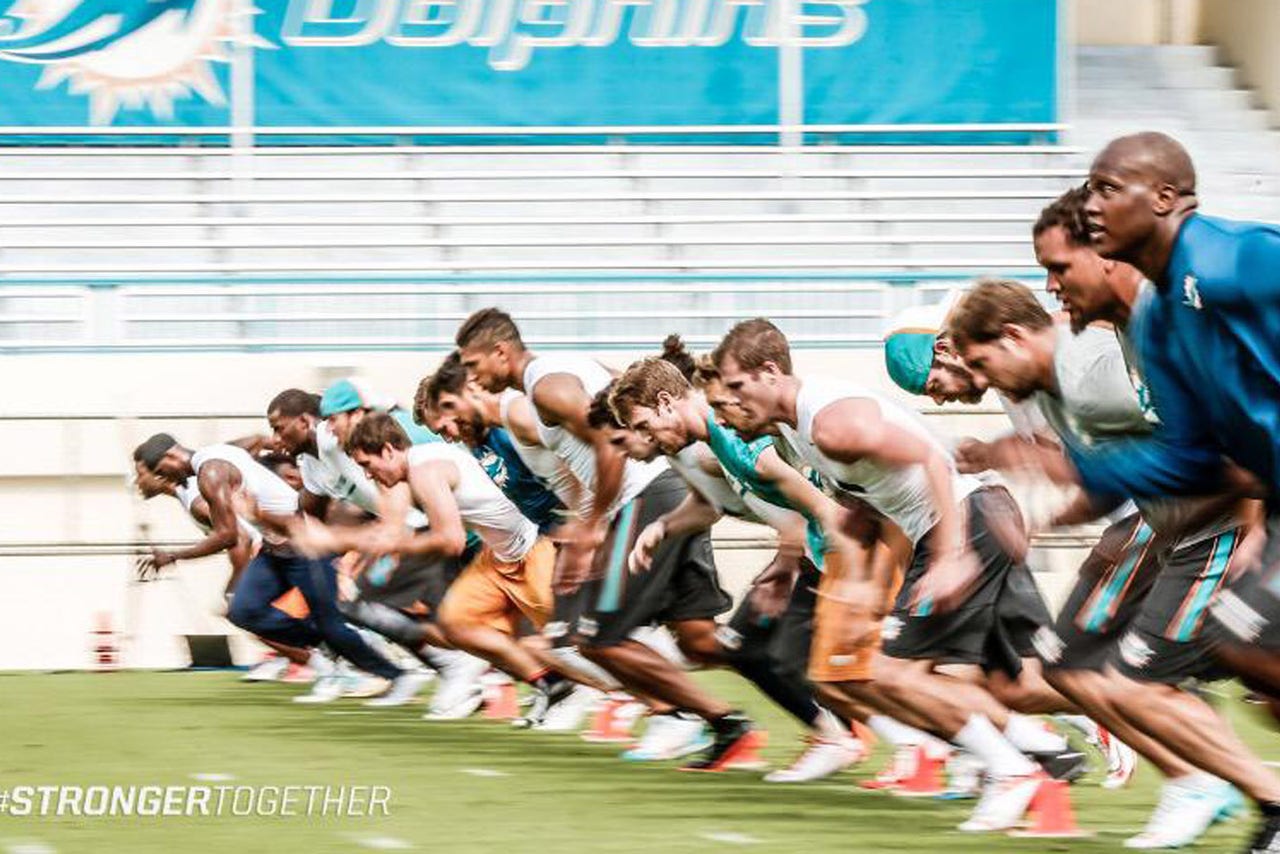 The first day of Miami Dolphins voluntary offseason workouts began Monday at the team's practice facility in Davie in their first collective step towards preparing for the upcoming season.
Quarterback Ryan Tannehill, defensive end Cameron Wake and newcomer Ndamukong Suh were among the notable names that were present in order to get up to speed and begin training.
Other newly signed players including wide receiver Kenny Stills, cornerback Zack Bowman, and tight end Jordan Cameron joined Dolphins veterans in the first phase of the workout schedule which will take place during the next two weeks, which is limited by the NFL to strength and conditioning as well as rehabilitation.
For Tannehill, who is eager to build off of what was a career year for him last year, his excitement of seeing his teammates together again has him looking forward to the start of the season.
"It's great, there's always a buzz each year," he said. "You come in for the first time and you see all the new faces that haven't been around, guys we've brought in. So there's definitely a buzz in the building and I think everyone is excited to be here."
It's only been one day in a long process in which new and returning players will be getting up to speed as they work together to form a cohesive unit out on the field in due time. Despite the voluntary nature of the workouts and the relaxed atmosphere, there's no question that any extra time spent getting in early workouts will only benefit the team entering a make-or-break season with playoff aspirations.
"It's critical developing the relationships with the players and the coaches, and even the players in the locker room," said head coach Joe Philbin. "As we all know, one of the keywords in the National Football League is 'transition' and it happens with every single football team. So the quicker you're able to establish a chemistry and a bond between players and coaches, it's essential."
Tannehill detailed just what these workouts mean for the Dolphins and how it will help them as they ramp up their production towards what they hope will become a competitive squad this year.
"We're going to start building that team," he said. "Right now we're a bunch of good players but we're not a team yet. You have to become that team over time and that starts now in the offseason, go through the entire spring and then into training camp as the season starts. Right now we're working on our conditioning, training, getting physically ready as well as mentally. Offense and defense will start their installs this week and start prepping for when we get to be on the field. We'll start doing that this week and be ready for when we can work with the coaches.
Suh, who was one of the first to arrive at the facility at 5:45 A.M. has been criticized in the past for his spotty attendance at the start of voluntary workouts in Detroit, but he was eager this year to begin his next chapter with the Dolphins.
"It was great," he said. "I enjoyed every last bit of it. A lot of informational things today. It's been good and I'm very much looking forward to diving deep into this. This is a very progressive team and I'm seeing it more and more each day I'm here. We honestly have a true army of sports scientists and people at the helm for any needs that we need. Top to bottom, it's just a very well-run organization and I'm very excited to be here."
You can follow Surya Fernandez on Twitter @SuryaHeatNBA or email him at SuryaFoxSports@gmail.com.
---
---