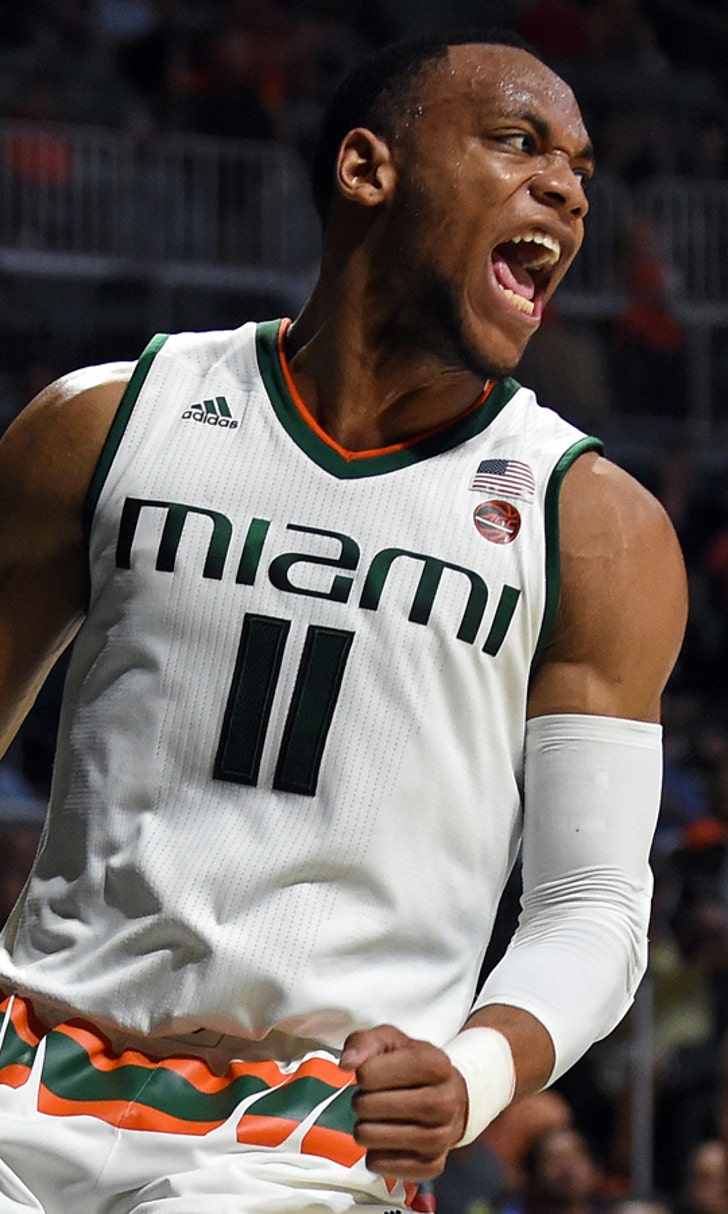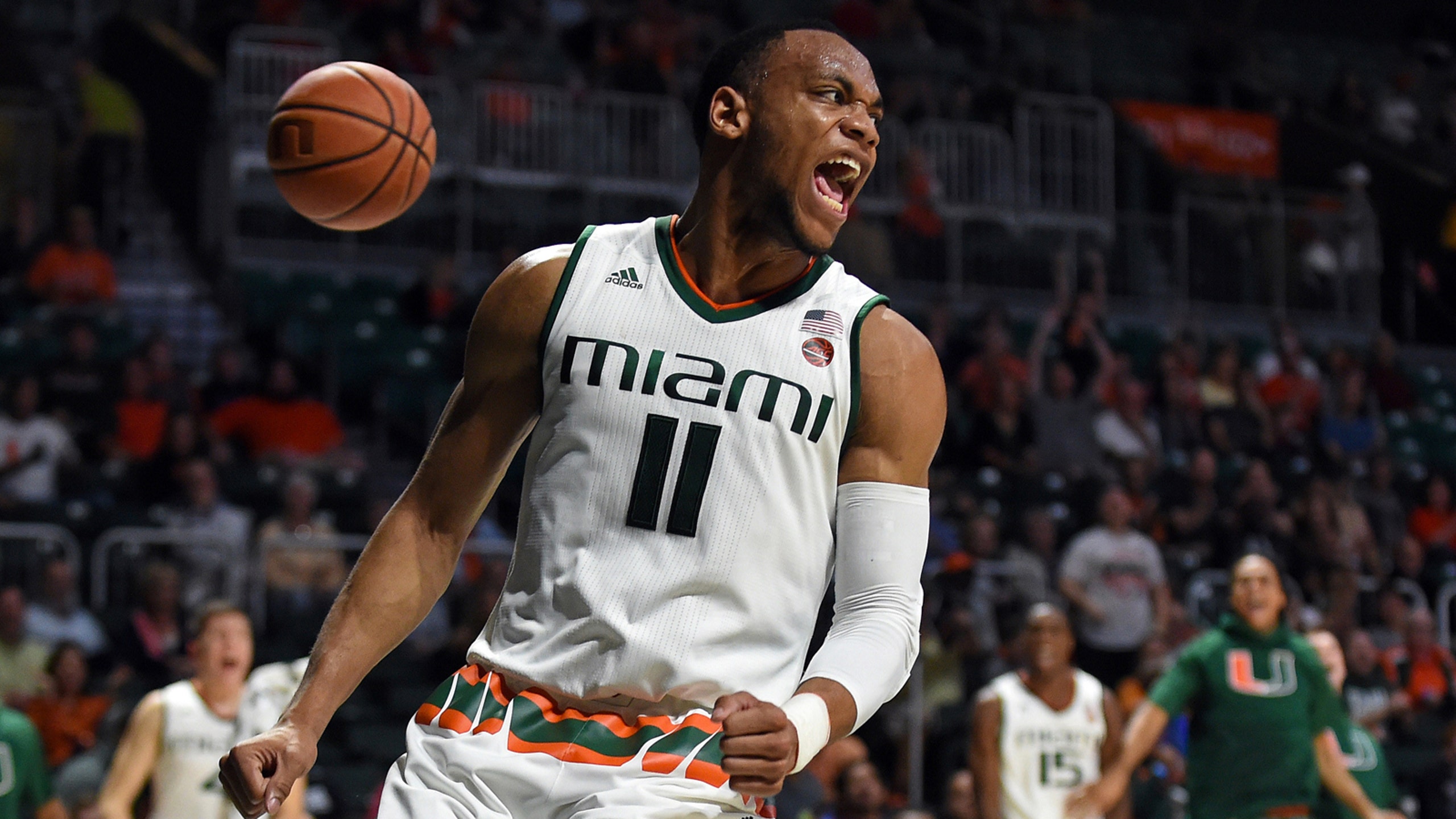 Do-it-all freshmen propelling Miami during solid start
January 11, 2017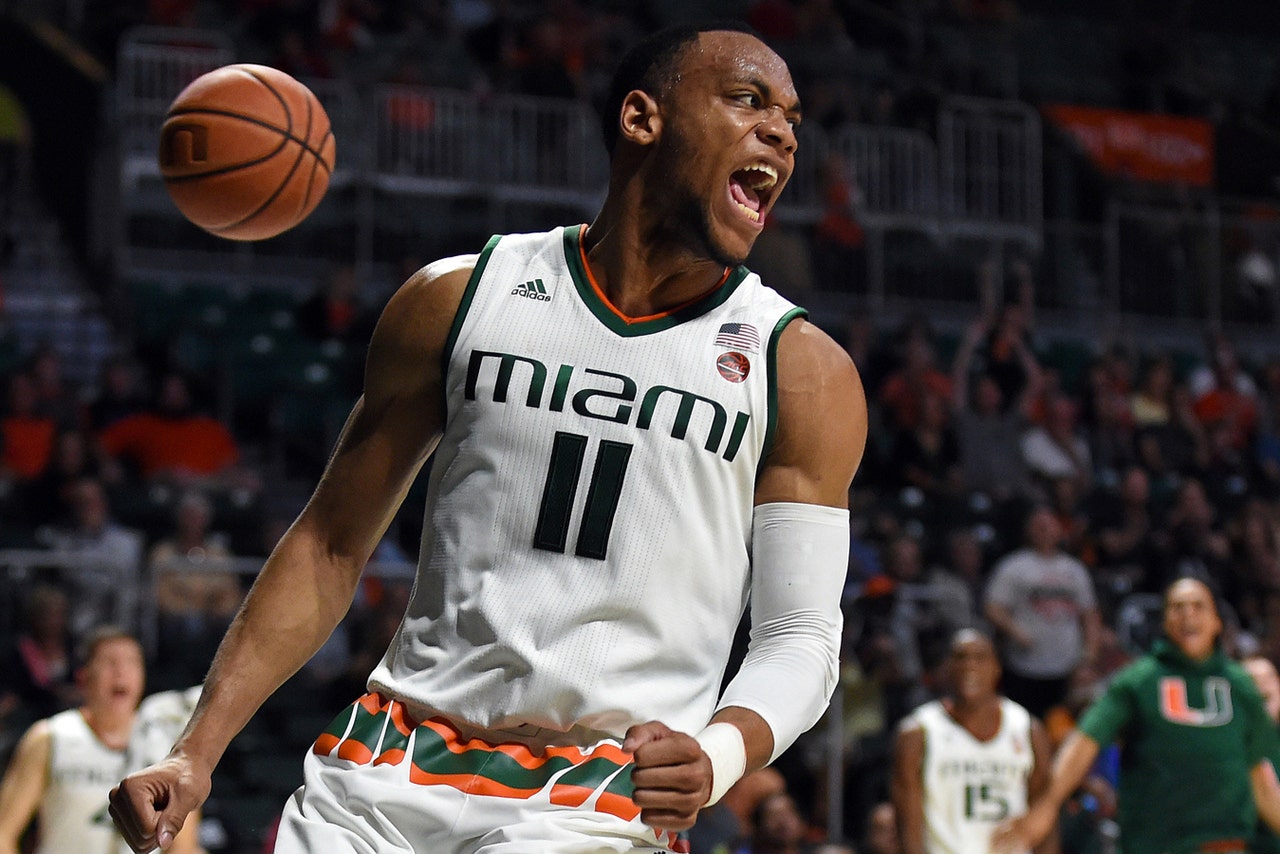 CORAL GABLES, Fla. (AP) -- The Miami Hurricanes' deep, versatile freshman class is providing scoring, rebounding and even hot water.

In other words, the freshmen do whatever's asked of them.

"Sometimes after practice we tell them, `You've got to get the Gatorade out of the training room,'" junior guard Ja'Quan Newton said Tuesday. "Or they have to turn the showers on when everybody's tired."

It's a way for the upperclassmen to remind the newcomers they're still freshmen. It can be easy to forget, because they're not playing like it.



Three first-year players will have significant roles Thursday -- as usual -- when they Hurricanes (11-3, 1-1 Atlantic Coast Conference) host No. 20Notre Dame (14-2, 3-0).

Heavily recruited Bruce Brown ranks third on the team in scoring (10.9 points per game) and second in rebounding (7.3). Australian D.J. Vasiljevic is the Hurricanes' best 3-point shooter (28 for 66 for 42 percent). Dewan Huell, a precocious 6-11 forward, is third in rebounding and sixth in scoring.

"They've been key additions to the team," Newton said. "When you're just good and you know how to play the game, that's what happens. The whole age thing and being a freshman, I think that's overrated."

Maybe so, but Hurricanes coach Jim Larranaga has rarely relied so heavily on such inexperienced players. He had a senior-dominated team a year ago that won 27 games, and in 2013, when Miami took the ACC title.

Notre Dame coach Mike Brey has lost to the Hurricanes in his past two visits to Miami.

"They have really jumped on us there," Brey said. "It's the teams Jim Larranaga has had. The teams we've played have been old; they've done a great job of staying old. And we've kind of been treated like boys."

Larranaga laughed when he heard Brey's description of past matchups.

"That is not the case this year," Larranaga said. "We have two seniors, and his team is very old and very experienced. That's a very high-powered team that has a chance to go very far in the ACC and the NCAA tournament."

Short-term expectations are more modest for the Hurricanes, but their young talent gives them potential to make a big splash at any time -- such as Thursday.

The reliance on freshmen also makes the Hurricanes inconsistent. They played well to win their league opener at home against North Carolina State, and then lost by 15 points at Syracuse last week.

"It's youth," Larranaga said. "We only had two players who had ever been to Syracuse, and the dome there is a different facility. You really have to prepare yourself. With a veteran team like we had last year and the year before, we had a much better chance of winning on the road because we had older guys, guys who were 21, 22 years old."

When asked about the challenge of developing a young roster, Larranaga recalled his 2004-05 team at George Mason, which barely finished above .500. But the top seven players returned the next season, and George Mason went to the Final Four.

The Hurricanes believe they're headed the same direction. In the meantime, any opponent underestimating Miami's youngsters could be in hot water. They know how to turn it on.
---
---