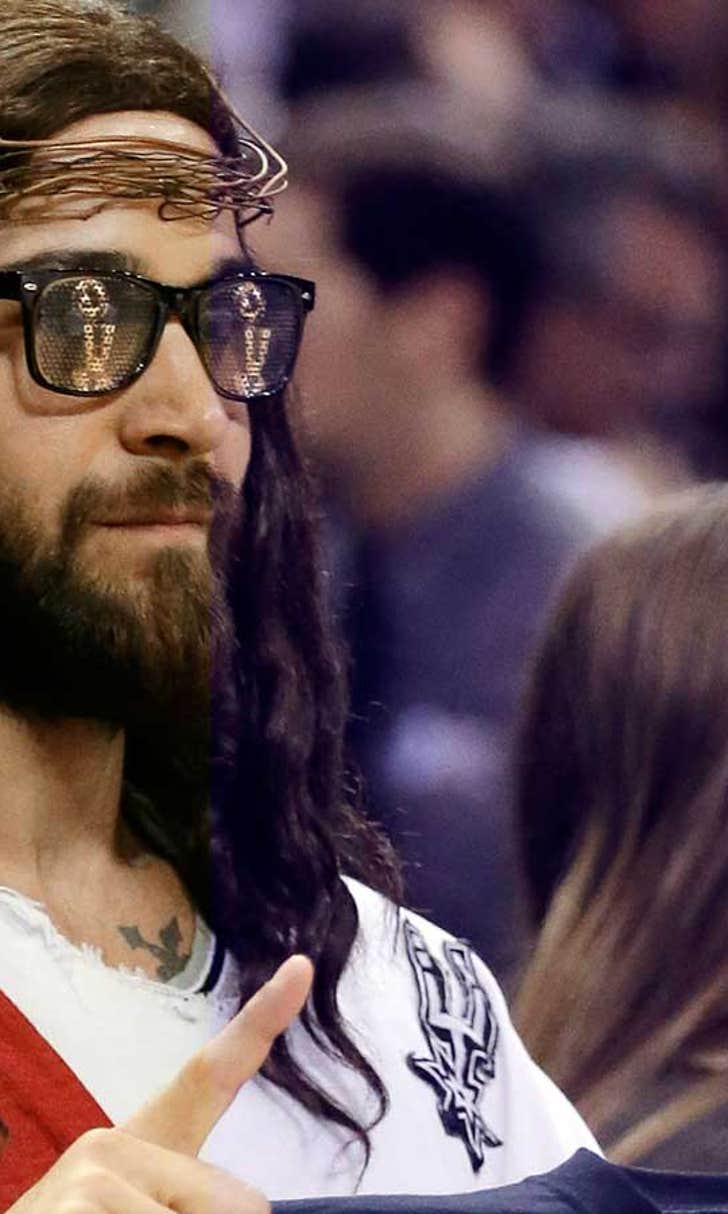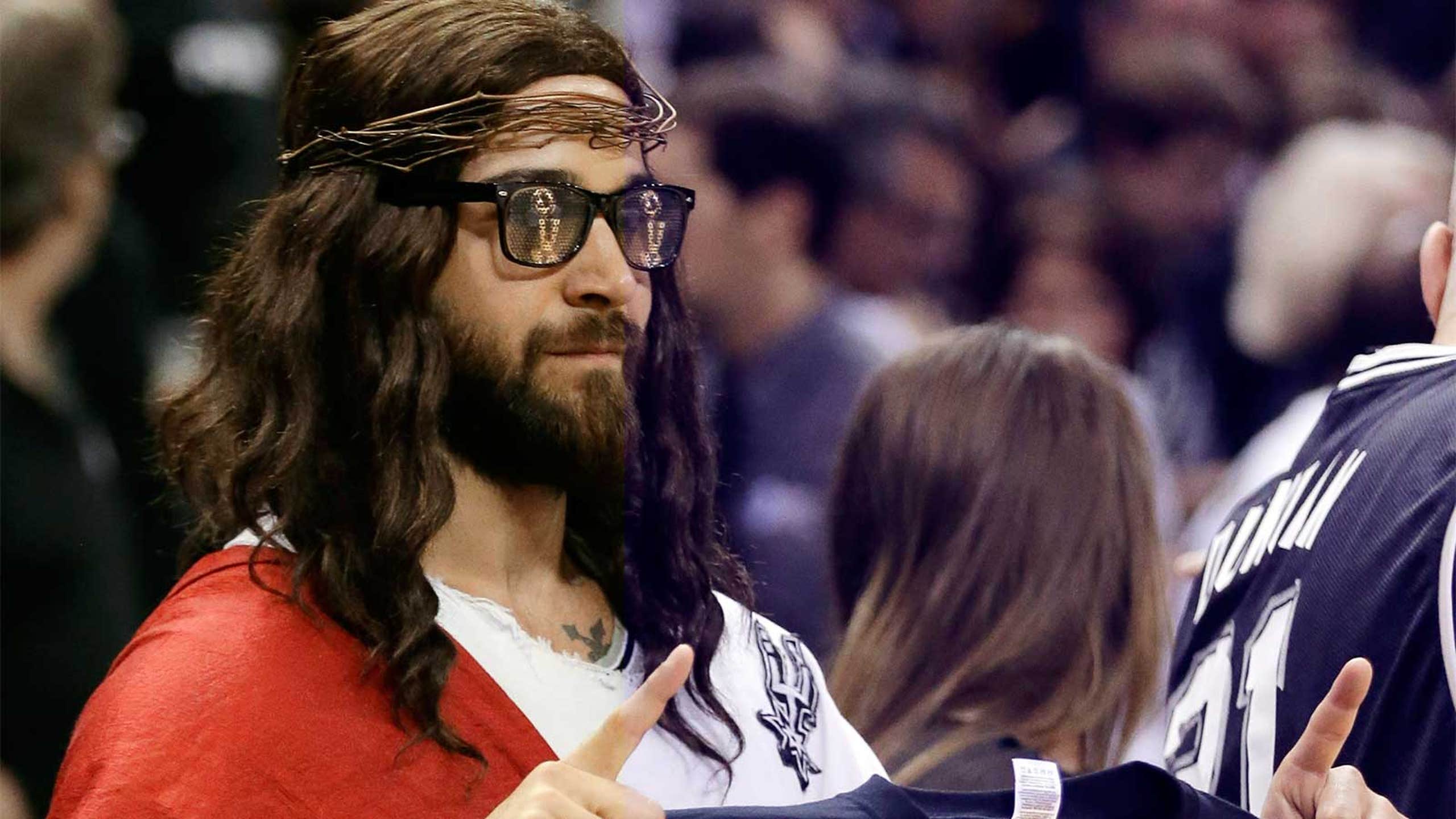 Divine intervention: Spurs Jesus thwarts burglar at his own home?
BY foxsports • July 30, 2015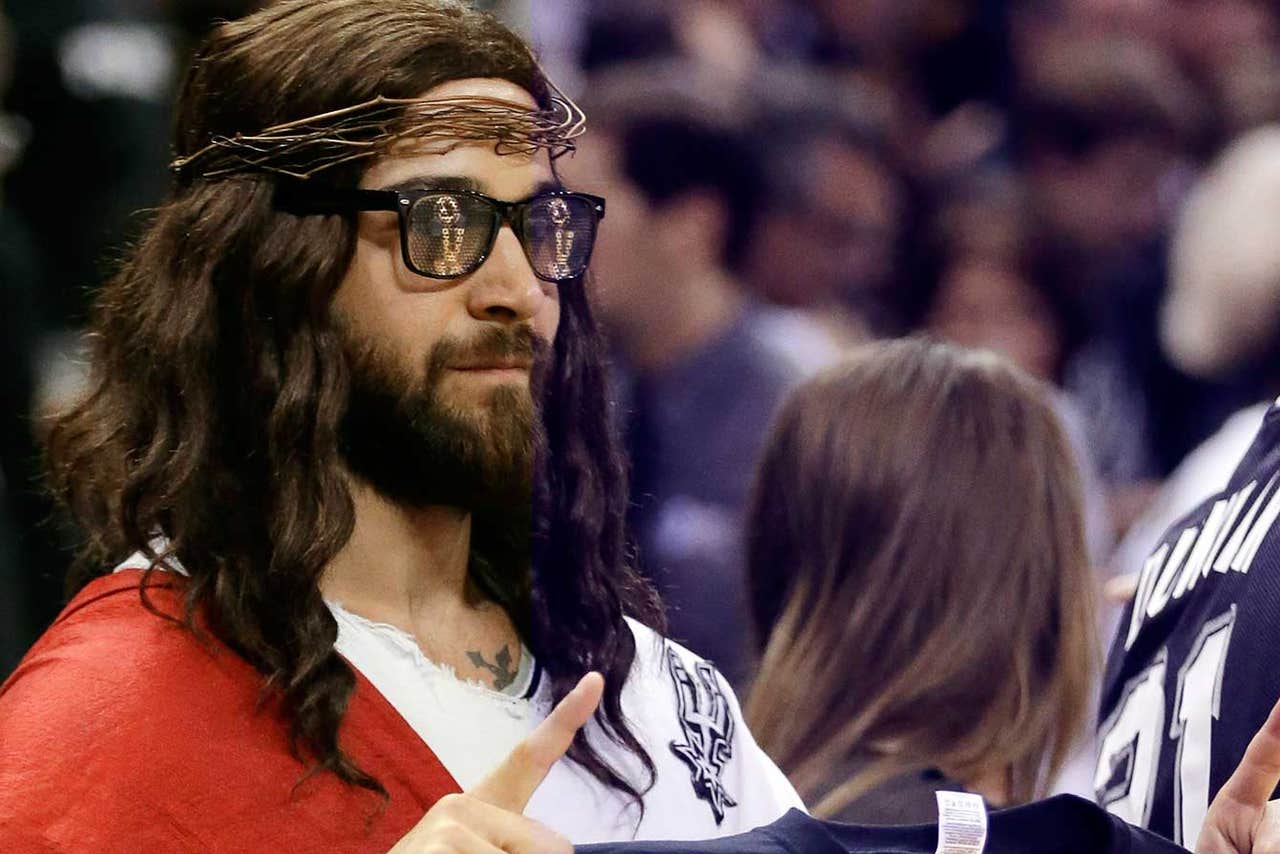 Arguably the most unique San Antonio Spurs fan on the planet is apparently responsible for getting a burglar off the streets following an incident at his home earlier this week.
A San Antonio man who goes only by "Spurs Jesus" says he chased down a man who tried to burglarize his home on Monday night and held him down until police arrived. The suspect, Jose Roberto Medina, was allegedly trying to break into a second-story window while Spurs Jesus was home.
"I hear a noise behind my back and I turn around and my upstairs window there's somebody there with his hands under the window trying to shimmy up the window," Spurs Jesus told Bill Barajas of KSAT 12 in San Antonio.
Medina reportedly took off running, but Spurs Jesus caught up to him. According to the report. when Medina managed to get away by jumping into a river, Spurs Jesus was able to catch him once again in a small open field and restrain him until police got there. Oddly enough, it was apparently the second encounter he had with Medina.
"The same guy had been in our house the previous Thursday and walked in our bedroom on my girlfriend who was lying in bed," Spurs Jesus said.
Superfan Spurs Jesus, who is known to sit courtside at San Antonio games in his Jesus-themed attire, said he wishes he was dressed in character when he caught the alleged criminal.
"I would say, that would (have) gone down as some pretty serious Spurs Jesus San Antonio history myth and lore and legend, if I had actually been dressed like that," he explained.
No one is more passionate about the Spurs than Spurs Jesus — not even that screaming lady from a couple years back. Apparently Spurs Jesus is just as passionate about protecting his home as he is about rooting for his team.
More from Larry Brown Sports:
---
---