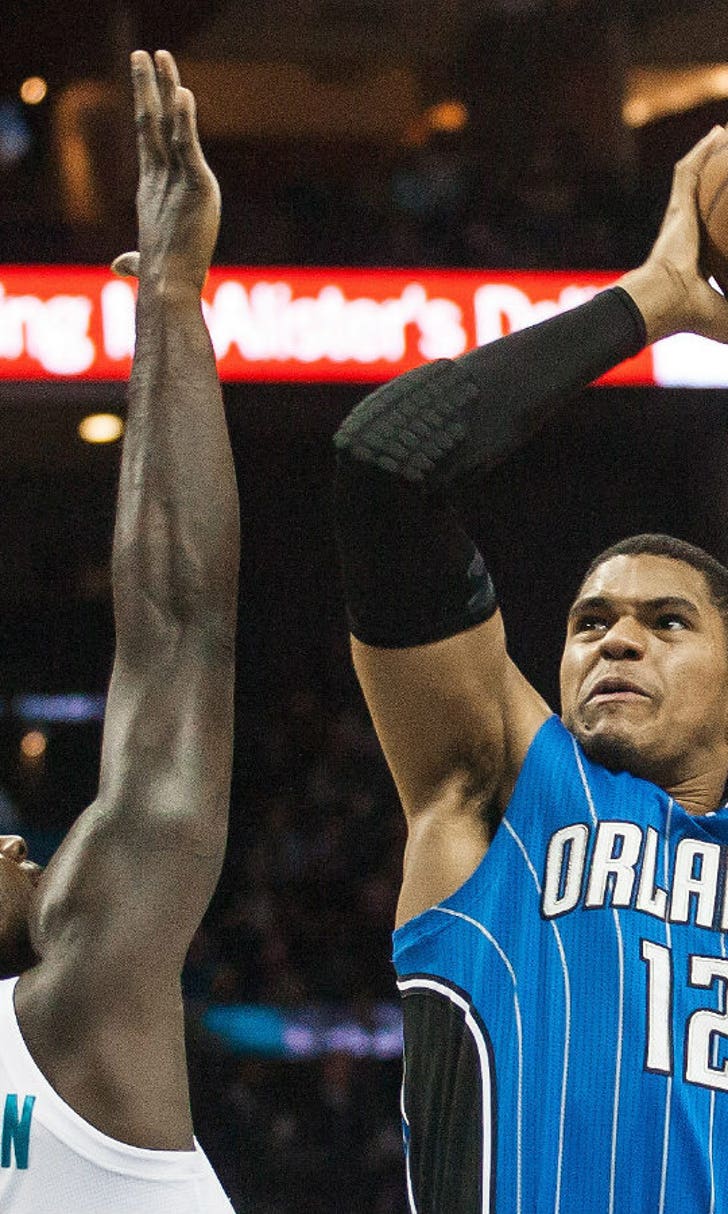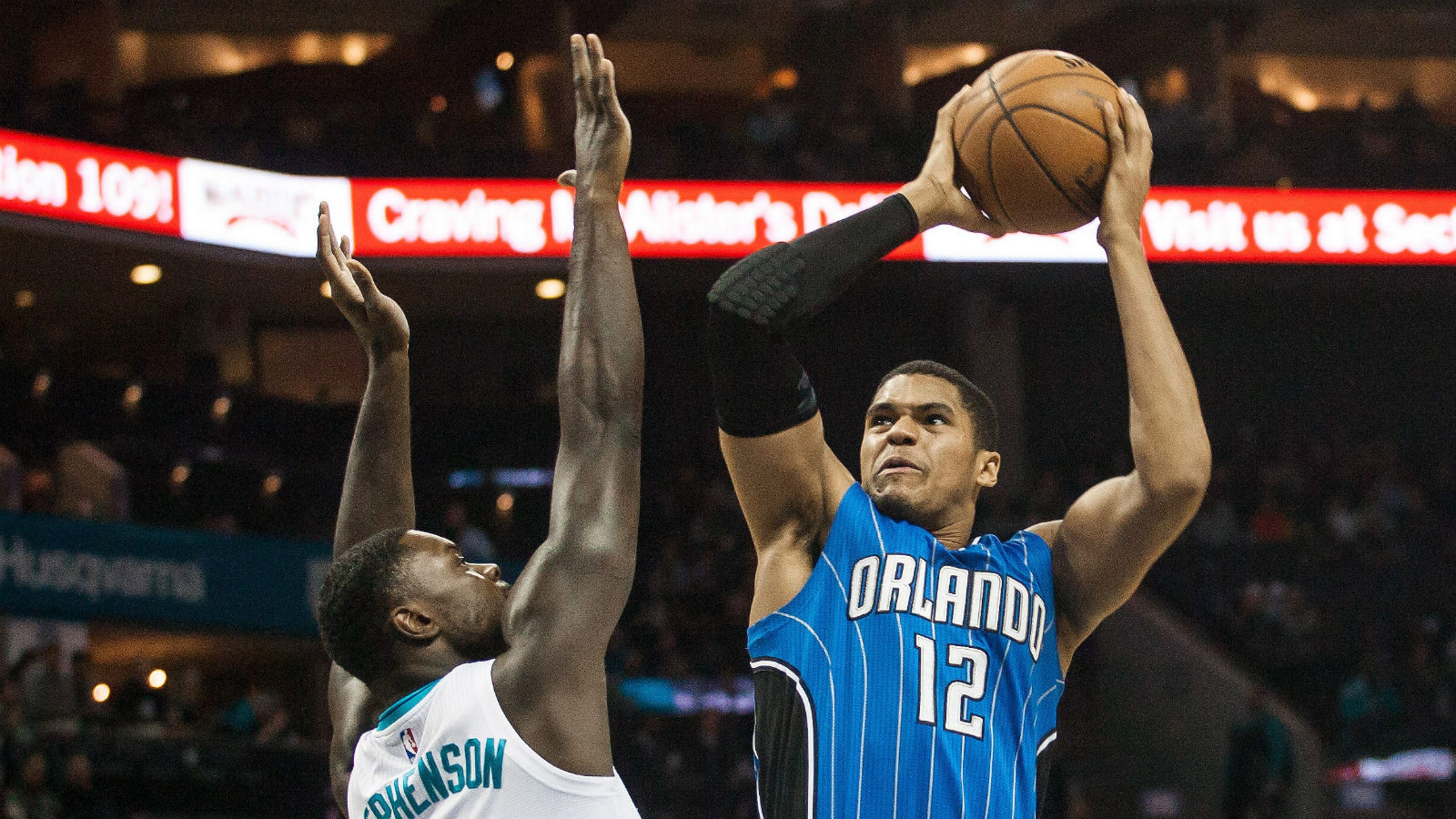 Despite injuries, improved Magic in thick of things in East
BY foxsports • December 12, 2014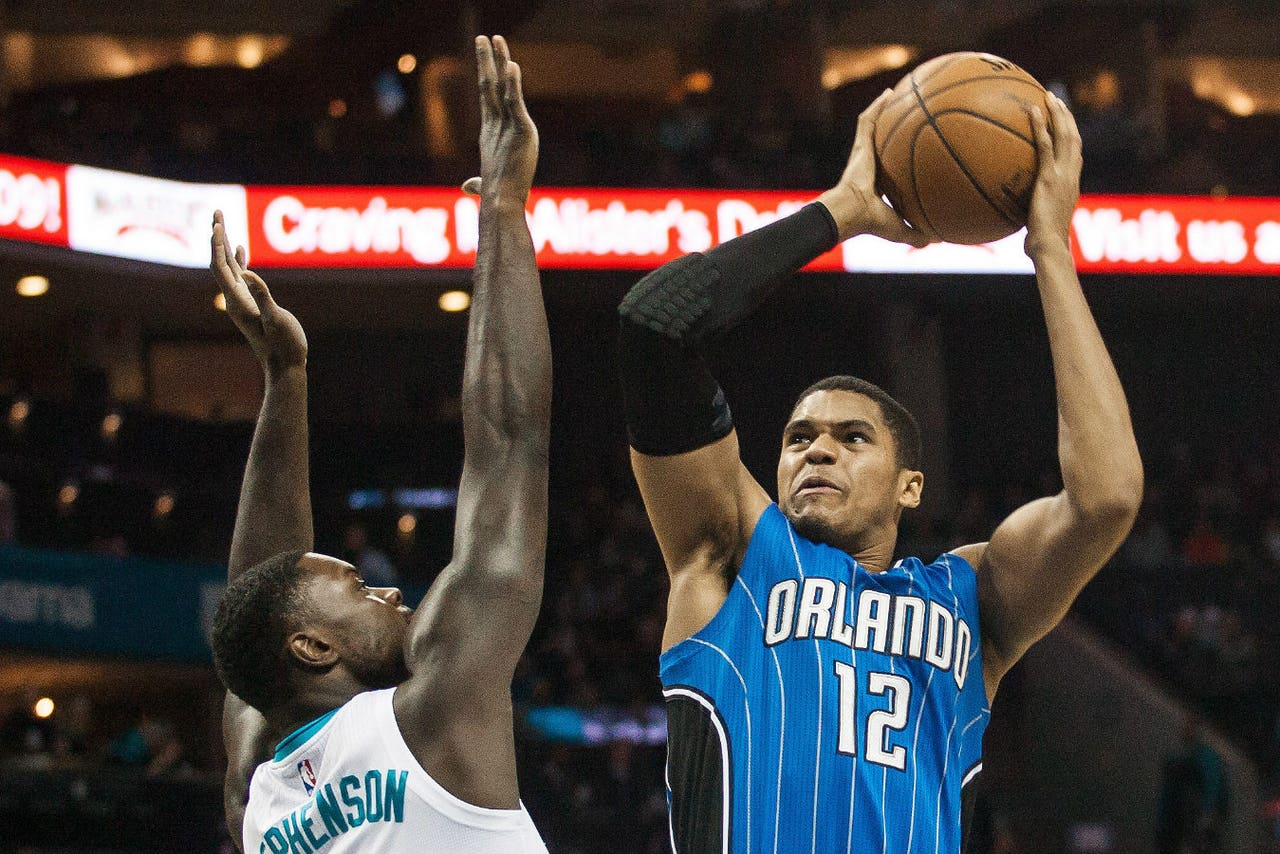 ORLANDO, Fla. -- In a conference where only five teams currently have winning records, the Orlando Magic find themselves in better shape through their first 24 games than most NBA experts would have expected.
Despite being without Victor Oladipo for the first nine games and losing rookie Aaron Gordon indefinitely after 11, the Magic have avoided the type of lengthy losing streaks that devastated them each of the past two seasons.
Had they not fallen Wednesday night to the Washington Wizards in a game they led 89-84 with a minute to go, the Magic would be playing .500 ball since starting out 0-4.
"Hopefully we can get some of these losses out early in the season and continue to try to build," said Willie Green, the veteran guard who has been brought off the bench on a regular basis by coach Jacque Vaughn for the past month. "Overall, we played a good game. We just couldn't finish it. And that's where we've got to get better."
Last January, the Magic suffered a loss almost identical to the one against the Wizards. They had a 10-point lead at Cleveland with 1:34 to go in regulation but saw the Cavaliers tie the score and then go on to defeat them in overtime. That loss was followed by eight more before the Magic finally ended their victory drought.
But this year's team includes several new players, and Oladipo is no longer a rookie alternating between starting and coming off the bench.
"For the most part, they'd say we try not to get too high or too low," Vaughn said. "And that's the best way to kind of approach your job every day.
Here's a look back at a team that goes into Friday night's game at Atlanta with a 9-15 record, two games better than it was at the same point last season:
WHAT HAS GONE RIGHT
After setting a franchise record for fewest road victories in a season with four, the Magic are 7-9 away from home in 2014-15. They have played more road games than any other team thus far but have not been worn down by their schedule, even winning three times away from Orlando against Western Conference teams, something they failed to do once in 2013-14.
"There's a sense of urgency on the road," said Kyle O'Quinn, who contributed to their wins last week at Utah and Sacramento in a starting role at center. "We want to come home with wins."
When Tobias Harris didn't receive a contract extension by the end of October, it was uncertain whether that would negatively impact the play of the fourth-year forward. It has not. Harris' scoring average (18.7) and field-goal percentage (.481) are both up from last season, and Vaughn has praised him for making more of a commitment on the defensive end of the floor.
Evan Fournier, who was acquired during the offseason in the trade that sent Arron Afflalo to Denver, has been a pleasant surprise at shooting guard after struggling throughout the preseason. He is shooting better than 40 percent from 3-point range in 23 games (all starts) and has the NBA's longest current streak with at least one shot made from that distance at 29.
Guard Elfrid Payton, the second of the Magic's two first-round draft picks, has an assist-to-turnover ratio of better than 2 to 1. He lost his starting job after Oladipo returned from a fractured bone in his face, but the 20-year-old out of Louisiana-Lafayette has been valuable in a reserve role, especially in the comeback from a 23-point deficit at Charlotte on Nov. 21.
WHAT HAS GONE WRONG
At the beginning of last week, Nikola Vucevic would have headed the list of things going right for the Magic. He was averaging 18.6 and 11.7 rebounds a game while starting to receive attention as one of the top two or three centers in the Eastern Conference. But after injuries forced him to miss 25 games last season, the back problems that have kept him sidelined since the win at Phoenix to end November are a reminder of how the uncertain health of a key player can affect everyone. O'Quinn has improved markedly over the past two years and Dewayne Dedmon is starting to show signs of progress as well, but they can't fully make up for Vucevic's absence.
Gordon fractured the fifth metatarsal in his left foot after being a contributing factor in their only two home victories. No timetable has been given for his return. With both Gordon and Vucevic currently out, and with O'Quinn missing 14 straight games with a sprained left ankle, it shouldn't come as a surprise that the Magic rank 29th out of 30 teams in blocked shots per game. The only team averaging fewer: the Miami Heat.
Channing Frye is averaging just 8.3 points a game and still doesn't look entirely at ease in his new surroundings. While he wasn't a player who got to the line regularly during his four years in Phoenix, it's shocking to see he has attempted a total of nine free throws in 23 games. The good news is the sprained left knee that kept him out during the preseason is no longer a factor.
While the Magic are 5-4 in games decided by five points or fewer, that record is misleading. They let the Suns whittle a 16-point lead down to three, and they beat the Jazz by five after seeing a 17-point advantage in the third quarter cut to three 12 minutes later. They also struggled to put away the woeful Philadelphia 76ers before Harris' jump shot at the buzzer gave them a 91-89 victory.
WHAT'S UP NEXT
After Friday night, eight of the Magic's 12 games to follow will be at home. Once they finish a back-to-back with the Atlanta Hawks on Saturday night, the vast majority of the teams coming to Orlando over that stretch have losing records.
By the time they reach the halfway point on Jan. 12 by wrapping up a four-game road trip at Chicago, we'll have a better idea whether the Magic could contend for a seventh or eighth seed in the East.
You can follow Ken Hornack on Twitter @HornackFSFla or email him at khornack32176@gmail.com.
---
---