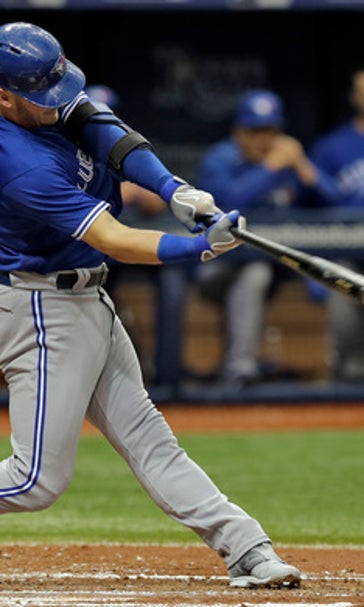 Daily Fantasy Baseball Advice for May 13
May 13, 2016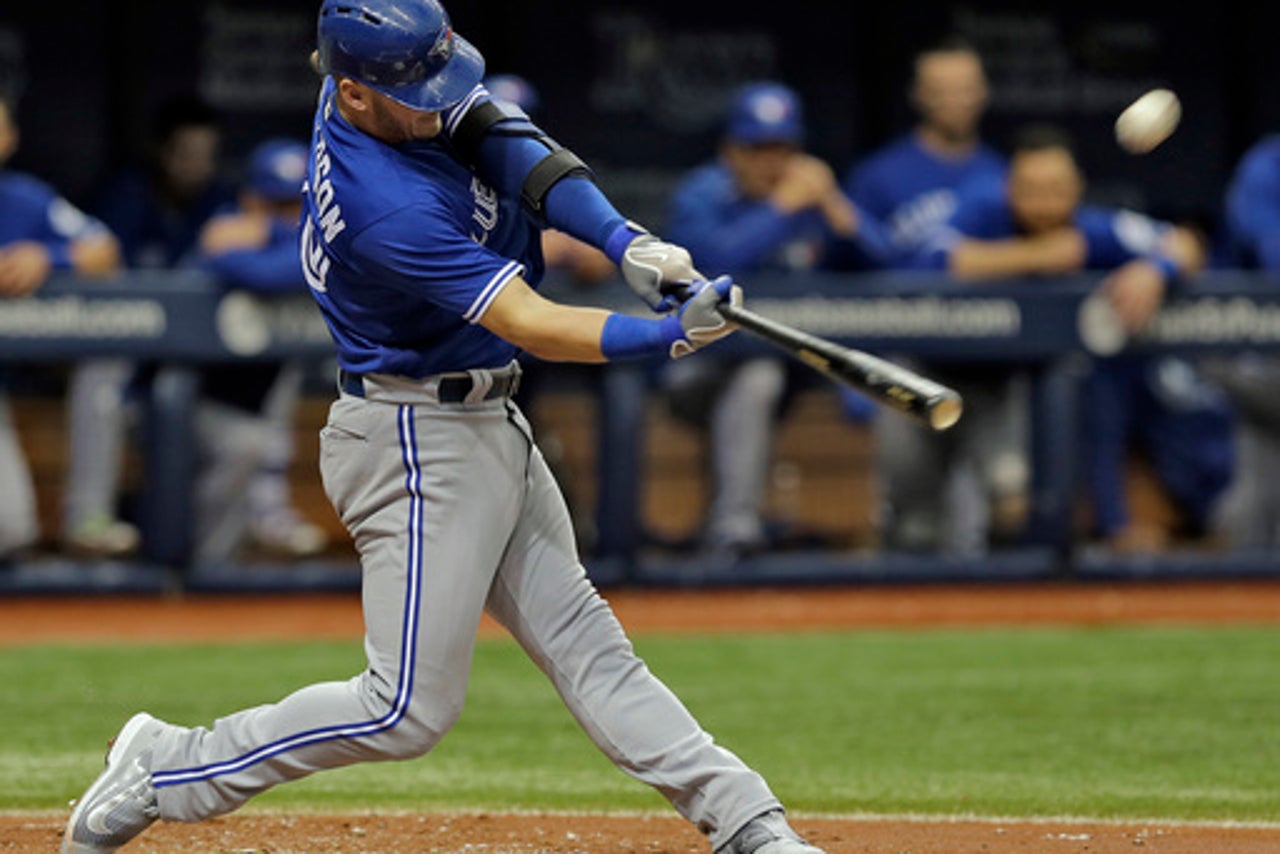 The Friday, May 13th, daily fantasy baseball advice column is ready to go!
Word of caution, we try to write these before the MLB lineups are posted to give you ample time to not only read these, but also construct your lineups. We can only predict who the managers will start. Sometimes, we're wrong. More often than not, we're right. So, apologies if some of these suggestions are unusable. Hopefully, everybody who is listed will start and win you a bunch of contests.
5 Things to Watch:
1. Here are the four games with the highest over/unders for Friday, provided by OddsShark...
2. Unfortunately, there is a lot of rain in the forecast tonight: CWS/NYY, CIN/PHI, HOU/BOS, and ATL/KC. So, be aware as you build your lineups.
3. For the BvP peeps, it's Harper v. Koehler Day! Bryce Harper is 9-28 (.321) with six home runs against Tom Koehler in his career. Hopefully, Harper's one-game suspension doesn't take effect tonight. Also, Josh Donaldson is 6-15 (.400) against Martin Perez. 
4. Cleveland, Kansas City, San Francisco, Boston, Tampa Bay, and Seattle are all really close when it comes to determining the strongest favorite of the evening. 
5. We have some great pitchers in some not-so-great pitching situations tonight. Chris Sale has to deal with rain and a short porch in right field at Yankee Stadium. Also, Matt Harvey is on the hill in Coors Field for the first time in his career.
Yesterday's recap:
Halpin's hitters strike, again. He made Matt Carpenter the must-start and he homered. Clayton Kershaw was ok, too.
Must-Start of the day: Josh Donaldson, TOR
I try to always add the "Bringer of rain" to my DFS lineups when he's facing a lefty. It helps that Donaldson has solid BvP numbers in his favor tonight, too.
Holy cheap pitchers, Batman! Guerra is only $4,700 on DraftKings tonight. Plus, he gets a strikeout-prone Padres lineup? There seems to be little risk and very high reward in this decision.
Avoid of the day: Paul Goldschmidt, ARI
It's tough to tell you to bench Goldy in Arizona, but he is 2-10 (.200) with six strikeouts against Jeff Samardzija.
Stack of the day: New York Mets
Yes, stacking a team in Colorado always sounds like a no-brainer, but this one is even more so. Here are the career numbers of certain Mets at Coors Field: Michael Conforto (4-for-8, 1 HR), Yoenis Cespedes (7-for-16, 3 HR), Curtis Granderson (12-for-30, 1 HR), David Wright (53-for-138, 10 HRs), and Lucas Duda (12-for-32, 1 HR).
Starting pitchers:
Chris Sale, CWS - If you can forget about the bad weather and hitter-friendly ballpark, Sale could be a great choice. He gets a lefty-heavy Yankees lineup and should rack-up the Ks on Friday night.
Rich Hill, OAK - He hasn't allowed more than two earned runs in his last four starts and Hill has struck out 46 batters in 37.2 innings of work this season.
Nate Karns, TB - He has at least five strikeouts in every start this season.
Catchers:
Buster Posey, SF - The Giants are my second-favorite stack of the day. Shelby Miller has been terrible, especially in Chase Field, and Posey will bat towards the top of the order.
Jonathan Lucroy, MIL - He went hitless in two of the past three games, but Lucroy still hits lefties well.
First basemen:
Lucas Duda, NYM - He has a .247 ISO against right-handed pitchers this year.
David Ortiz, BOS - He has a .391 ISO against righties in 2016.
Brandon Belt, SF - He has a .183 ISO against righties in 2016.
Edwin Encarnacion, TOR - This year, he has a .321 ISO against southpaws.
Second basemen:
Rougned Odor, TEX - This year, he has a .284 ISO against righties.
Joe Panik, SF - He has a .218 ISO against righties this year.
Third basemen:
Josh Donaldson, TOR - (See "5 Things")
David Wright, NYM - Add him to your NYM stack.
Shortstops:
Brandon Crawford, SF - He has a .205 ISO against righties this year.
Any punt - Without a clear-cut choice, or a stand-out that you should absolutely add, check the lineups and choose a SS who is getting a batting order bump and also has a low salary.
Outfielders:
Bryce Harper, WAS - (See "5 Things")
Yoenis Cespedes, NYM - He has a .356 ISO against righties this season.
Michael Conforto, NYM - He has a .295 ISO against RHPs in 2016.
Hunter Pence, SF - He has a .191 ISO against right-handed pitchers this year.
Michael Saunders, TOR - He has a .367 ISO against lefties this season.
---
---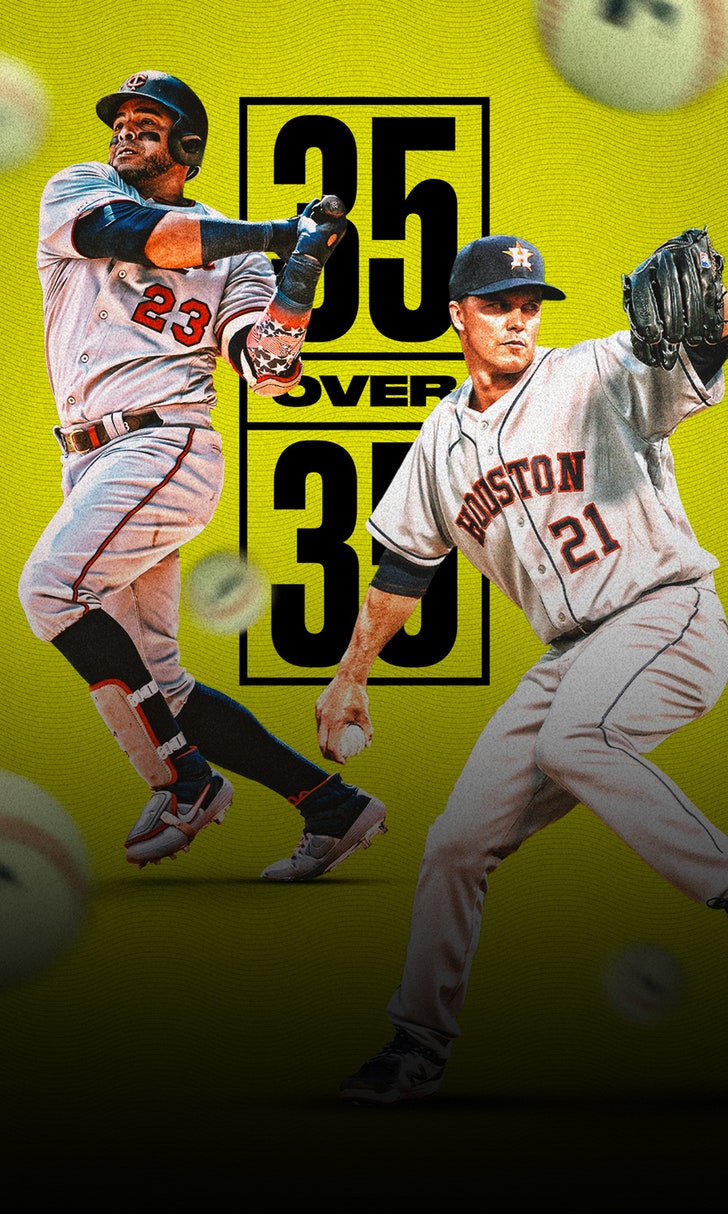 The top 35 Major League Baseball players over age 35