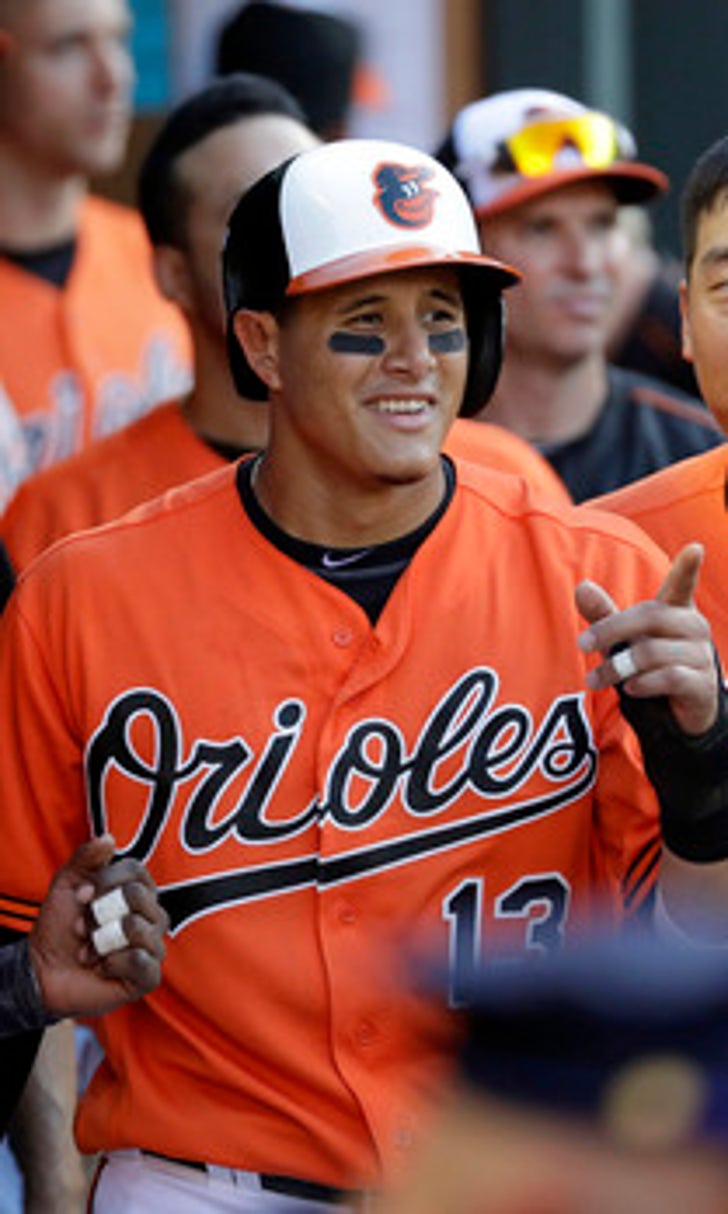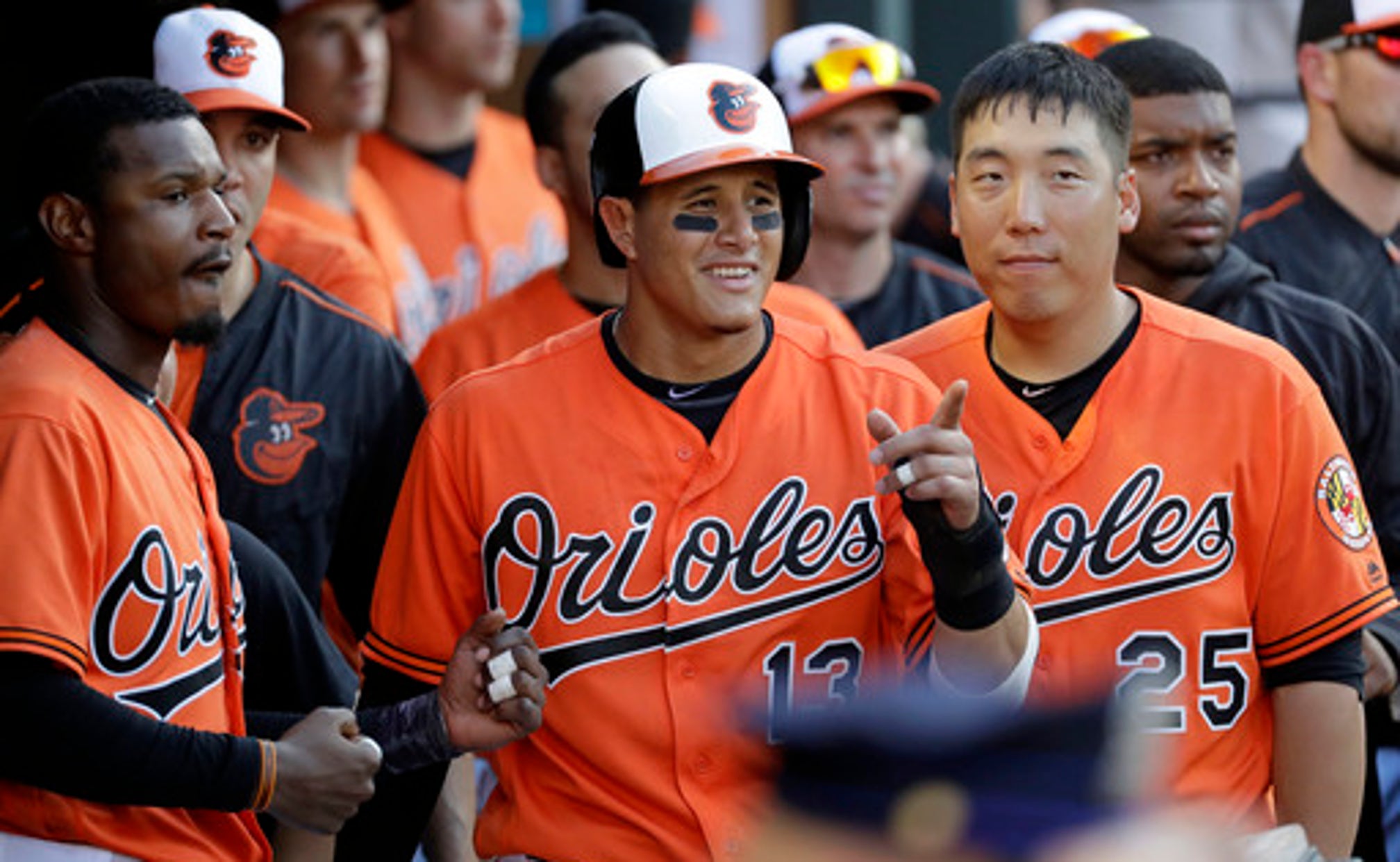 Daily Fantasy Baseball Advice for July 27
BY foxsports • July 27, 2016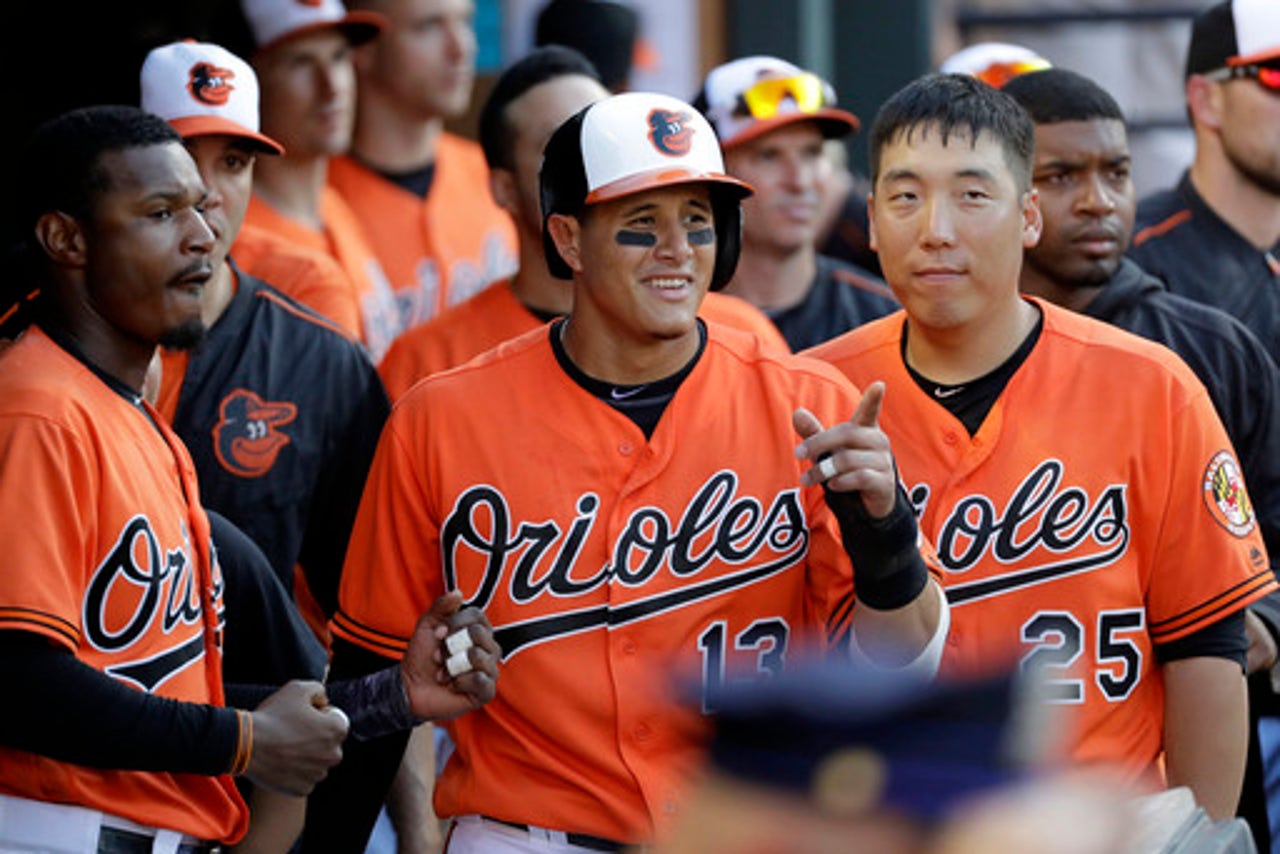 Welcome to today's daily fantasy post! Remember that you can find our posts on the new DFS home page, as well as the fantasy page. Bookmark those sites now!
Also, please scroll to the bottom of this article to see the latest tweets from Ryan Fowler (@FOXSportsFowler), D.J. Foster (@FOXSportsFoster), Adam Meyer (@FOXSportsMeyer) and me (@jhalpin37). That way, if information surfaces for any last-minute changes, you can see our thoughts instantly.
Let's get to today's interesting facts, using DraftKings prices. We'll use DK's "all-day" slate, but please remember that there are six afternoon games, starting with Phillies-Marlins and Nats-Indians at 12:10 p.m. ET. Please note that much of the information in this post is being published several hours prior to game times, so check MLB lineups later to confirm that any recommended players are included.
5 Things to Watch:
1. There are some huge favorites on today's schedule. R.A. Dickey ($6,200) leads the way at -255 over the Padres, with Madison Bumgarner ($13,200) following at -240 over the Reds, and Jason Hammel ($9,300) checking in at -230 against the White Sox.
2. Tigers-Red Sox has the highest projected run total at 10.5, and Padres-Blue Jays is close behind at 10. As noted below, D.J. Foster thinks the Jays might get most of those 10 against San Diego's Luis Perdomo, who has allowed 12 home runs in 76 2/3 innings. Perdomo is a ground-ball pitcher (58.3 GB%) who never allowed more than a homer per nine innings at any of his minor-league stops.
3. Rain is in the forecast for both A's-Rangers and Braves-Twins, with things looking particularly dicey in Texas. I'd avoid players in that contest if I had to set lineups early.
4. Injuries to watch include Jose Reyes (intercostal strain), Nelson Cruz (foot) and Luis Valbuena (hamstring). Reyes seems likely to miss a few games, while Cruz is more day-to-day.
5. Did you know that Reds OF Billy Hamilton has 12 stolen bases in 11 games since the All-Star break, and has averaged 13.4 DK points over that span? Hamilton is just $3,200 today due to his matchup against Bumgarner.
Yesterday's recap:
Ryan Braun was solid (13 DK points) as Adam Meyer's must-start on Tuesday, but Deal of the Day Josh Reddick (homer, 21 DK points) was even better.
Check out D.J. Foster's recommendations below!
Must-Start of the day: Manny Machado, BAL
If you believe in the Orioles, they come cheap today. Machado is just $3,500 despite this game having an over/under of 9.5. Machado's dual SS/3B eligibility and .922 OPS on the season make him an easy choice to bet on.
Deal of the day: R.A. Dickey, TOR
He's a massive favorite (-255) and won't have to deal with Melvin Upton Jr., who was just traded to the Blue Jays. Dickey can be pretty hit or miss, but at home at $6,200 against a pitcher with terrible stats, he could pick up a cheap win rather easily.
Avoid of the day: Jon Gray, COL
Gray has been rolling, reaching 22.4 or more DK points in four of his last five starts. But, he's priced at $10,500 against the Orioles, who lead the majors in home runs and rank fourth with a .347 wOBA at home.
Stack of the day:  Toronto Blue Jays
The Blue Jays are typically a good stack option at home because of their depth and their home run hitters, but getting a matchup against Luis Perdomo and his 6.93 ERA in 76 IP makes the Jays a great choice. Although Perdomo has been better as of late, the Jays should still knock him around fairly easily.
Starting pitchers:
R.A. Dickey, TOR: "Deal of the day"
Madison Bumgarner, SF: The Reds are 22nd in strikeouts per game and Bumgarner has been going deeper into games as of late. At home against a team where the left-handed bats do a good portion of the damage, Bumgarner should put up a huge night.
Michael Fulmer, DET: It doesn't get much riskier than trotting out a pitcher on the road against the Red Sox, but Fulmer has been killing it over his last 10 starts (.88 WHIP, 1.28 ERA) and is priced at just $7,100. The matchup against Eduardo Rodriguez is a good one, too. He's a great tournament play.
Catchers:
Russell Martin, TOR: Blue Jays stack against Perdomo.
Buster Posey, SF: I don't need much convincing to take the best catcher in baseball at $3,400.
First basemen:
Joe Mauer, MIN: Foltynewicz has struggled with left-handed batters this year (.387 wOBA allowed)
Miguel Cabrera, DET: Heating up again (.921 OPS over last 10) and gets to face Rodriguez.
Second basemen:
Devon Travis, TOR: Hitting .378 with a .993 OPS over his last 10 games and is part of our Blue Jays stack. He's still pretty affordable at $4,300 as well.
Jonathan Schoop, BAL: Has home-run power and is cheap at $3,600 against Jon Gray.
Third basemen:
Josh Donaldson, TOR: He's expensive, but he has a .916 OPS over his last 10 and it's tough to stack the Blue Jays without him.
Manny Machado, BAL: "Must-start of the day"
Shortstops:
Aledmys Diaz, STL: You can pick on Logan Verrett with Diaz, who is hitting .315 this year.
Jordy Mercer, PIT: He does nearly all his damage against southpaws (.869 OPS against LHP this season).
Outfielders:
Jose Bautista, TOR: Blue Jays stack.
Max Kepler, MIN: Stacking up the Twins lefties could prove profitable in this matchup.
Mark Trumbo, BAL: Gray has been good this year, but not good enough to make me stay away from Trumbo at just $3,600.
---
---