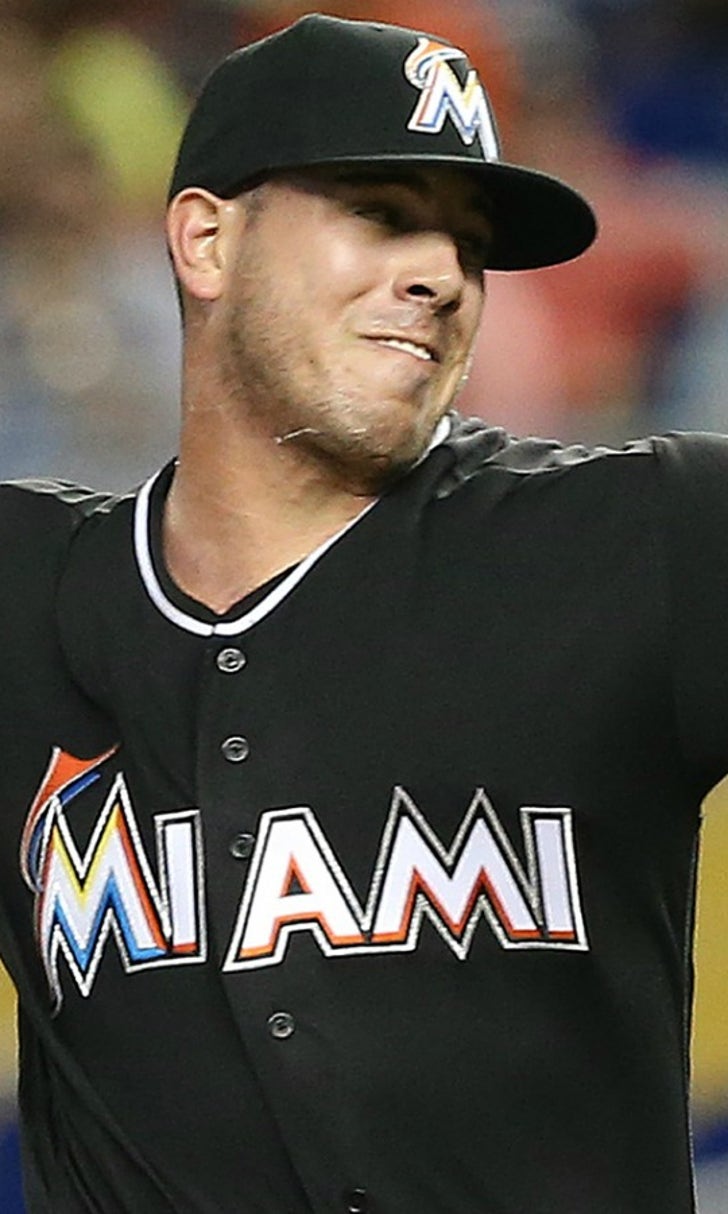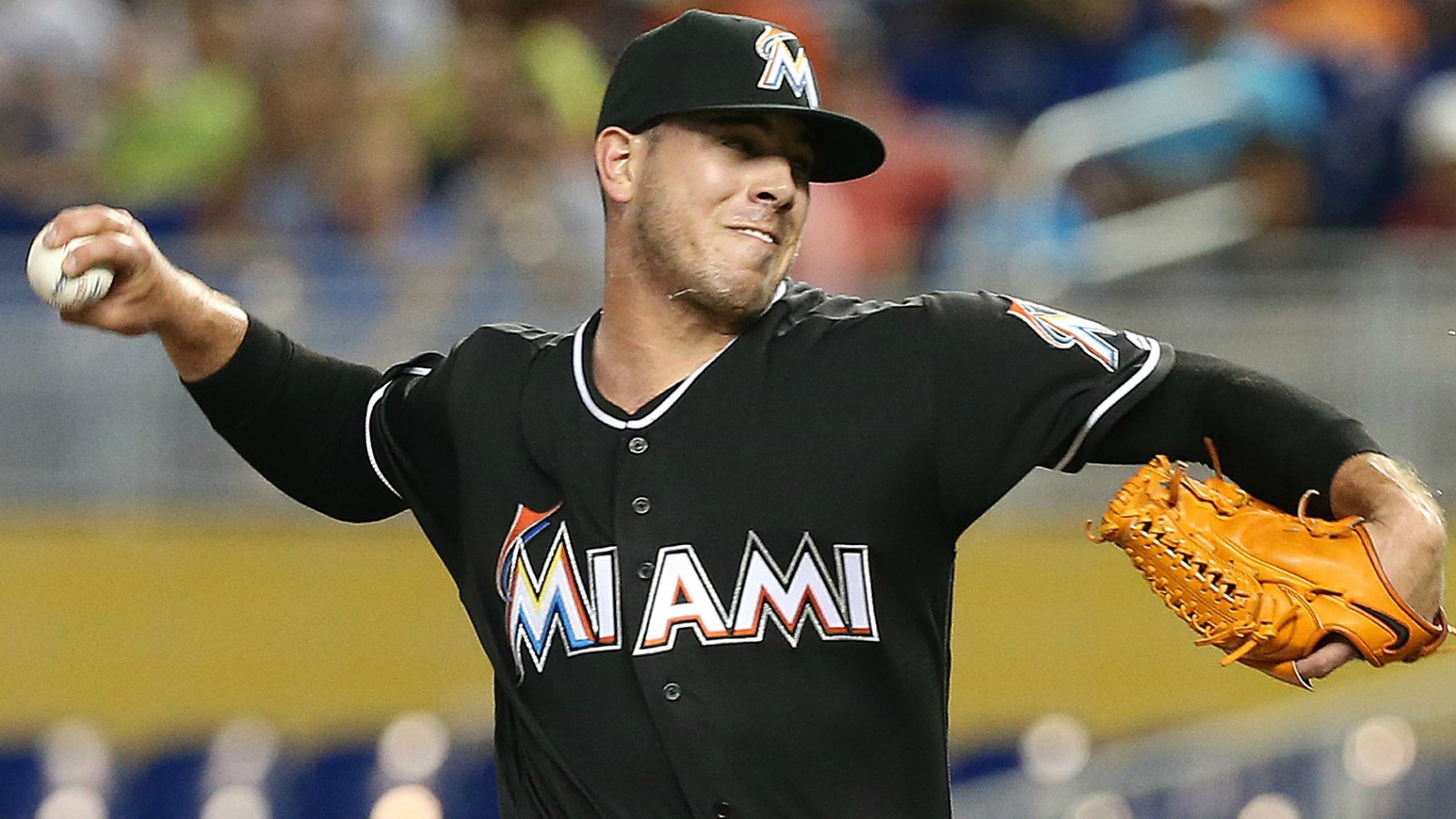 Daily Fantasy Baseball Advice for August 24
BY foxsports • August 24, 2016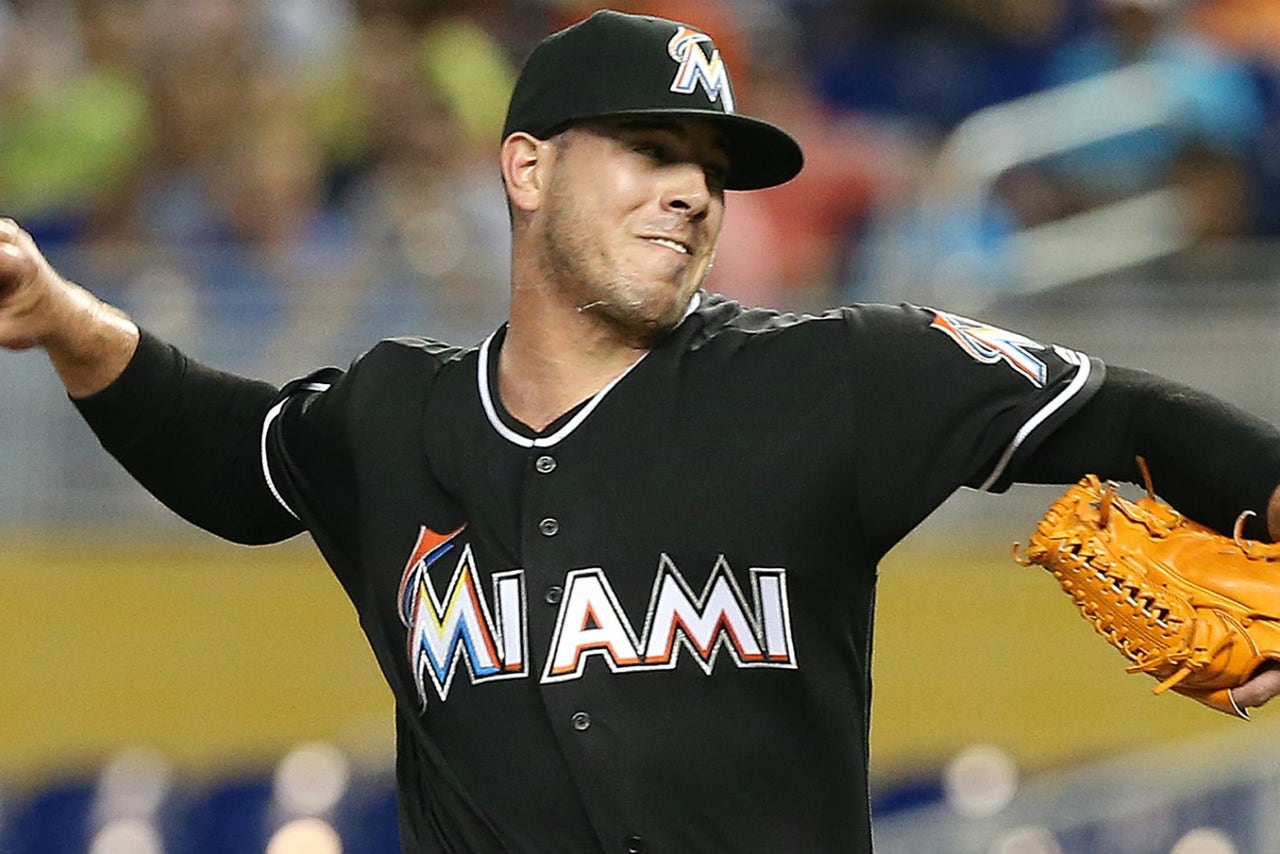 Welcome to today's daily fantasy post! Remember that you can find our posts on the DFS home page, as well as the fantasy page. Bookmark those sites now!
Also, please scroll to the bottom of this article to see the latest tweets from Ryan Fowler (@FOXSportsFowler), D.J. Foster (@FOXSportsFoster), Adam Meyer (@FOXSportsMeyer) and me (@jhalpin37). That way, if information surfaces for any last minute changes, you can see our thoughts instantly.
Let's get to today's interesting facts, using DraftKings prices. We'll use DK's "all-day" slate, but note that it features four afternoon games and does NOT include Astros-Pirates - the first game is Rockies-Brewers at 2:10 p.m. ET. Please note that much of the information in this post is being published several hours prior to game times, so check MLB lineups later to confirm that any recommended players are included.
5 Things to Watch:
1. Kyle Hendricks ($12,900) is the day's biggest favorite at minus-270, with Jose Fernandez ($12,600) close behind at minus-250. Hendricks and Fernandez face the Padres and Royals, who rank 29th and 30th in hitting over the last month.
2. A pair of games have the highest projected run total of 9.5: Tigers-Twins (Boyd-Duffey) and Phillies-White Sox (Eickhoff-Shields). Royals-Marlins (Gee-Fernandez) is on the low end with a projected total of seven, but there are four games at 7.5.
3. Injuries, etc.: D-backs OF Yasmany Tomas left Tuesday's game with back stiffness, and is day-to-day ... A's SS Marcus Semien might be placed on the paternity list today ... Dodgers 2B Chase Utley is day-to-day with a sore foot ... Cubs OF Jorge Soler has missed three consecutive games due to a sore leg, and is day-to-day.
4. There's not much help on the BvP front today. The best we've got might be Kyle Seager ($3,900) having two homers on 12 at bats vs. Masahiro Tanaka, or Ryan Zimmerman ($4,800) being five-for-eight with four extra-base hits and three walks vs. Wade Miley.
5. Rich Hill ($9,400) comes off the DL to make his first start as a Dodger. Hill hasn't pitched since July 17, earning a spot in baseball lore for the longest blister recovery in MLB history. Unofficially.
Here are D.J. Foster's recommendations for the night slate of games:
Must-Start of the day: Jose Fernandez, MIA
He's the highest priced pitcher on the board, but at home against Dillon Gee, he absolutely should be. Fernandez hasn't struck out less than 6 batters in any of his last ten starts, so we know there's a reasonably high floor to go with his big ceiling. The Royals are also just 26th in OPS this year, making Fernandez a must-play.
Deal of the day: Miguel Cabrera, DET
He had a great matchup against Tyler Duffey and he's hitting .306 over his last ten games. At just $4400 with his kind of power, he's a steal.
Avoid of the day: Jay Bruce, CIN
Bruce is just 1-for-15 lifetime against Carlos Martinez.
Stack of the day: Detroit Tigers
The Tigers get a matchup with a proven bad pitcher in Tyler Duffey. In 112 innings this year, Duffey has a 5.93 ERA and is allowing opposing hitters to bat .294 against him. That's great news for a stack.
Starting Pitchers:
Jose Fernandez, MIA: "Must-start of the day"
Zack Greinke, ARI: It's always a good idea to pick on the Braves on the road, and Greinke has been better in the second half of the season. Atlanta has the league's worst OPS as a team, and although he's struggled at home, this matchup is too good to pass up.
Jared Eickhoff, PHI: Eickhoff has been solid all year, and although he lacks big time strikeout upside, a matchup with the light hitting White Sox and James Shields is solid at the price of just $8000. A win seems likely, as Shields has been a disaster this year.
Catchers:
James McCann, DET: Make sure he's starting, but McCann has a .896 OPS over his last ten games and is part of our Tigers stack at just $3000.
Cameron Rupp, PHI: Gets James Shields and owns a .857 OPS over his last ten games.
First Basemen:
Miguel Cabrera, DET: "Deal of the day"
Edwin Encarnacion, TOR: 1.118 OPS over his last ten games.
Second Basemen:
Daniel Murphy, WAS: .991 OPS over his last ten games and gets Wade Miley.
Ian Kinsler, DET: Tigers stack.
Third Basemen:
Maikel Franco, PHI: .872 OPS over his last ten and can be part of a mini-stack against Shields.
Martin Prado, MIA: Hitting .310 over his last ten games.
Shortstops:
Troy Tulowitzki, TOR: Owns a 1.115 OPS over his last ten games.
Brad Miller, TB: Still red-hot with 5 HR over his last ten games.
Outfield:
J.D. Martinez, DET: Owns a 1.387 OPS over his last ten games and is part of our Tigers stack.
Odubel Herrera, PHI: Stack against Shields.
Mookie Betts, BOS: Always a good bet and owns a 1.114 OPS over his last ten. 
---
---