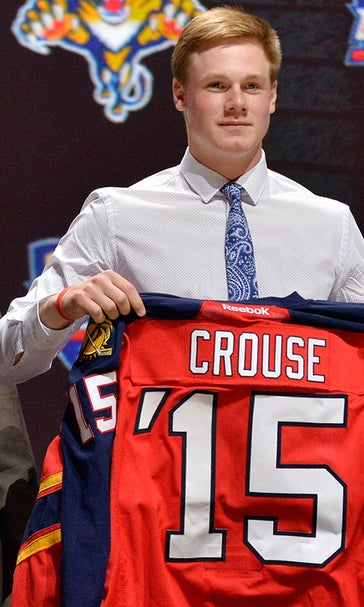 Coyotes add forward Lawson Crouse to prospect collection
August 25, 2016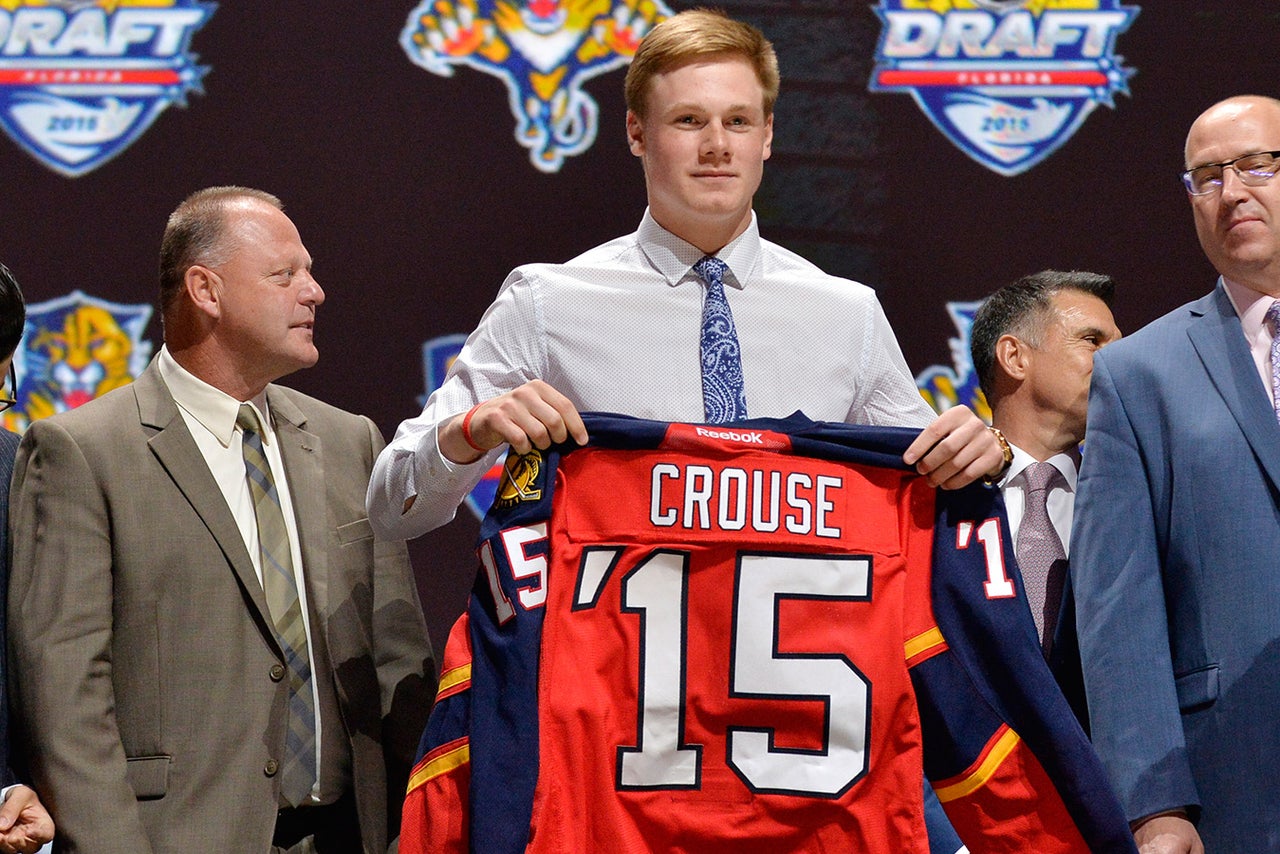 The Arizona Coyotes parlayed their salary cap space into the acquisition of another top prospect who they think can be a core piece of their roster for years to come.
The Coyotes acquired 19-year-old left wing Lawson Crouse and took on veteran Dave Bolland's salary-cap hit from the Florida Panthers in exchange for Arizona's conditional third-round draft choice in 2017 and a conditional second-round choice in 2018.
Crouse, 6-feet-4 and 220 pounds, was the Panthers' first-round (11th overall) draft pick in 2015 and was a teammate of Coyotes Max Domi and Anthony Duclair on Canada's gold-medal winning World Junior Championship team in 2014-15. He had 23 goals, 39 assists and a plus-13 rating in 49 games last season with the Kingston Frontenacs of the OHL.
"We were very pleased to acquire Lawson," general manager John Chayka said. "He's a big, physical, power forward who is a strong skater with good hands. Players of his caliber and profile are extremely hard to find.
Chayka said that in taking a broad look at the Coyotes' highly regarded pool of young prospects, the biggest void was that of a big, physical power forward. Crouse fits that mold.
"If there was one area we could improve upon it was adding a power forward of Lawson's ability," he said. "We were able to get a young player that we think will be in the organization for a long, long time.
"He's a unique guy because usually when you add a guy with the type of size he has you usually give up a little bit in skating or you give up a little bit in skill. He's a guy that you add the size and he actually enhances that for your entire group."
Bolland, a 30-year-old forward who has part of two Stanley Cup championship teams in Chicago, was limited to 25 games last year by nagging injuries and has three years left on a deal that counts $5.5 million against the salary cap.
Florida needed the cap space and was willing to send Crouse to the Coyotes to get Bolland off its books. Chayka said Bolland isn't expected to play in the forseeable future and could be placed on long-term injury reserve. The Coyotes would be responsible for paying 20 percent of his remaining contract -- $1.1 million per year on his contract.
The Coyotes made a similar deal with Detroit earlier this summer, taking on the final year Pavel Datsyuk's salary-cap hit in order to move up in the draft and pick defenseman Jakob Chychrun.
"At this stage in our organization we're still trying to collect, identify and develop core pieces," Chayka said. "We feel that those guys have a real good shot at being core pieces here for a long time. The short-term loss of the cap space, there's not a whole lot of bloodshed in that sense."
Chayka said he believes Crouse if physically and mentally ready to compete for a roster spot this season. (At his age, he would return for another season of juniors if he doesn't make the team.) "What it comes down to is the old cliche, you come to camp and you earn your spot," he said.
The team already has Max Domi, Jamie McGinn and Jordan Martinook on the left side, and prospect Brendan Perlini is in the mix, too.
"I feel like I'm ready," Crouse said. "It's just about making a good first impression as soon as I get to camp and building from there.
"I'm a very competitive guy. I'm going to do whatever it takes to make that team."
---
---