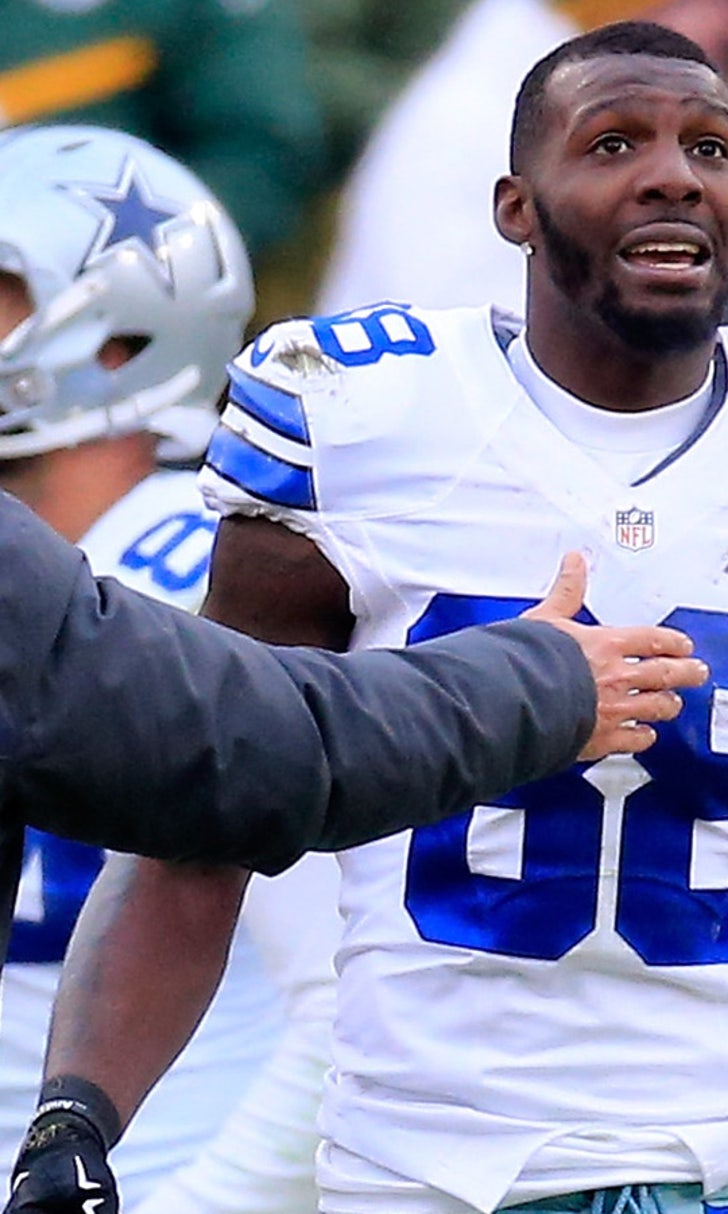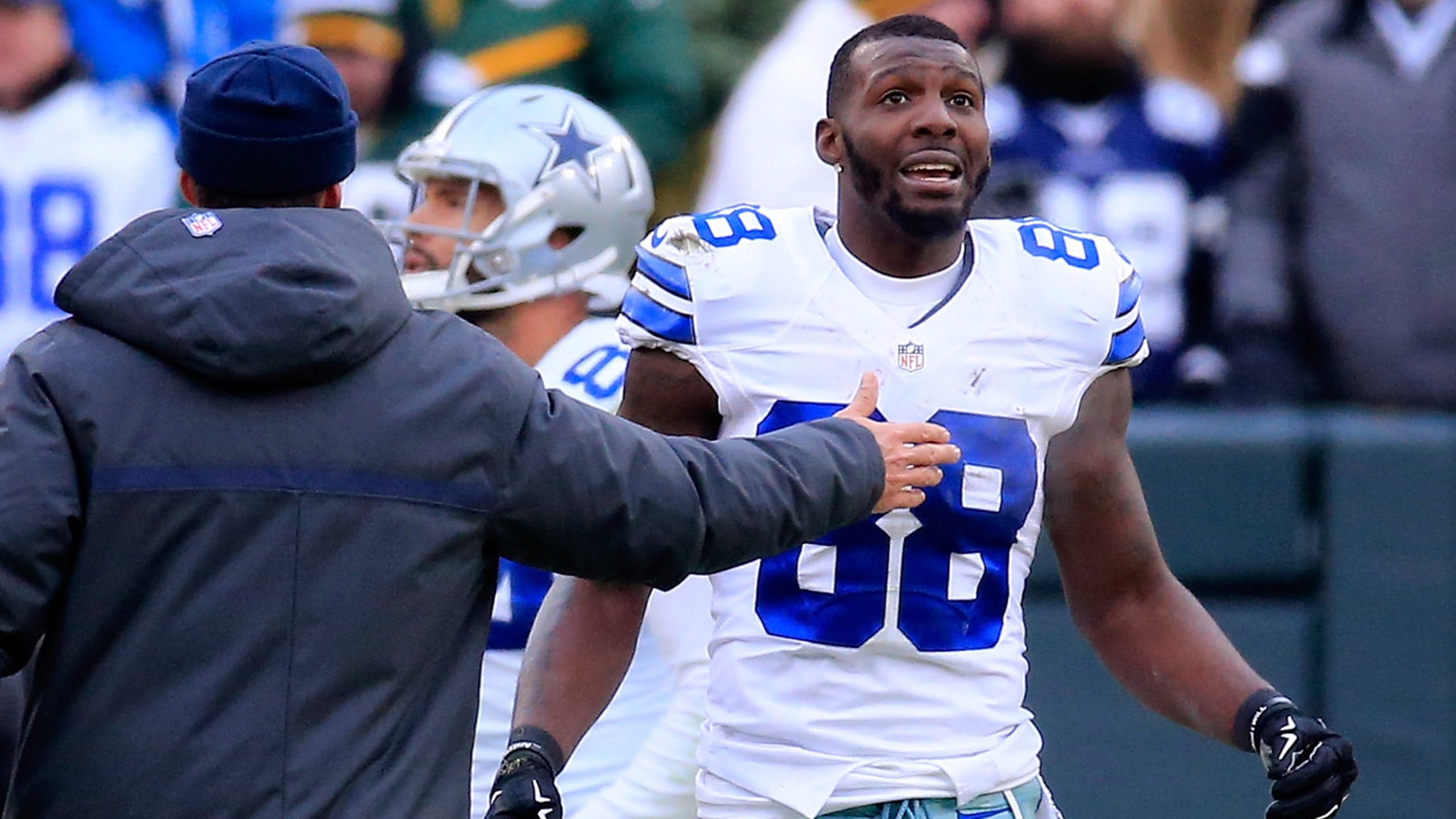 Cowboys' Dez and Rolando: Will they show up next week?
BY foxsports • June 11, 2015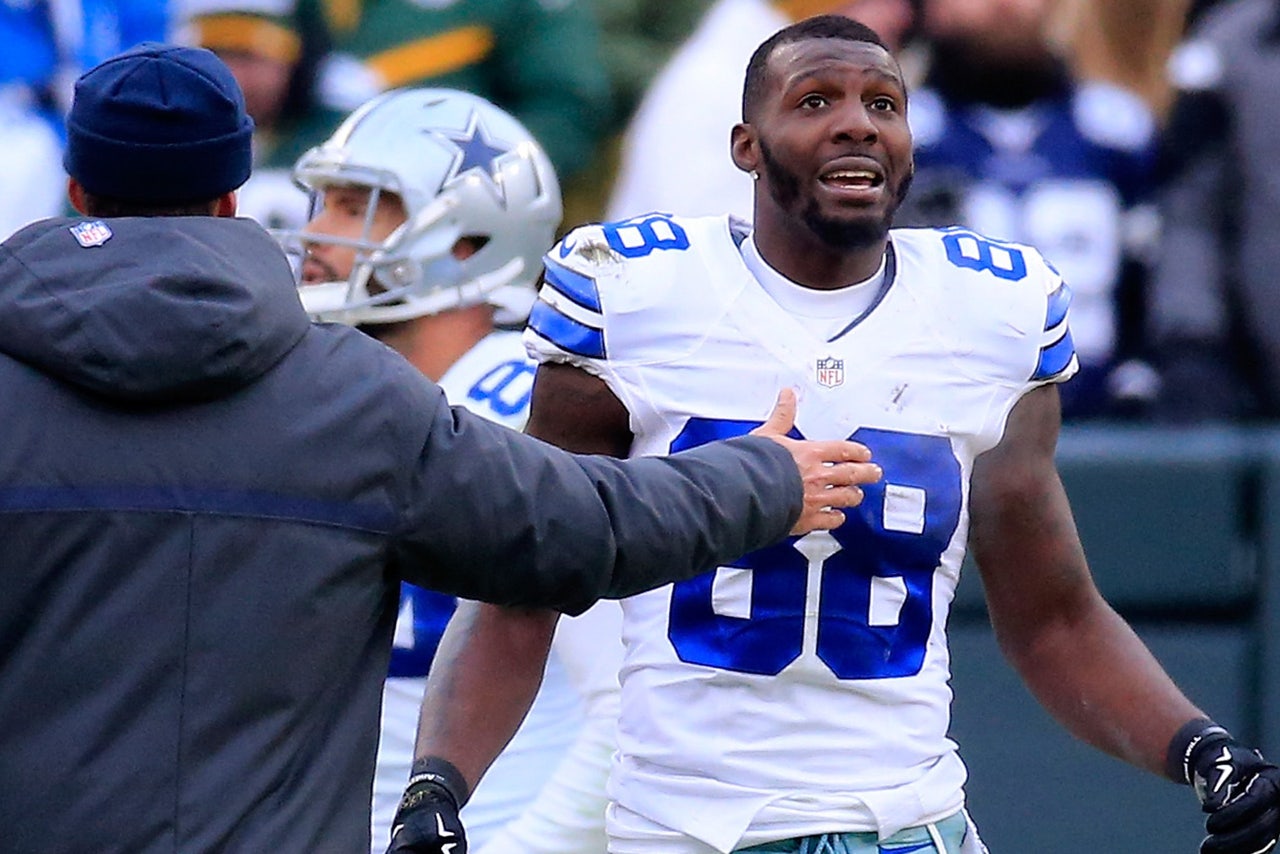 IRVING, Texas -- The Cowboys know what they've bargained for by not yet coming to an agreement with Dez Bryant on a contract. The bargain: He's not required to show up for the team's mandatory minicamp next week.
The Cowboys also know what they've bargained for by almost reluctantly bringing Rolando McClain back for another season under the terms of a vet-minimum one-year deal. The middle linebacker is required to attend next week's workouts, but ...
"Rolando is doing a good job with his rehab, and we'll see what his plans are for next week," coach Jason Garrett.
McClain marches to the beat of his own drummer -- though temporarily he isn't doing much marching, the result of a clean-up right knee surgery. Privately, the Cowboys would prefer his rehab take place at Valley Ranch, not home in Alabama, where McClain has been while skipping all three rounds of the voluntary OTAs. was not sure if the linebacker will make an appearance.
But next week?
"Well, the minicamp is mandatory," Garrett said. "It's the only thing in the offseason that is mandatory, so it's important for us to make sure that's clear to everybody and express that to our players. There are some specific situations where things that you do in a mandatory fashion don't always happen. You know players miss practice during the season for different reasons and those are mandatory. So we'll work through the specific situations as we go."
The Cowboys have the option of fining McClain, of course. Or they can handle him with the kid gloves that allows him to frustrate coaches over the course of a week before his Sunday performances have them marveling, as was the case last season, when the controversial former first-round pick was arguably Dallas' best defensive player.
Bryant (who has yet to sign his franchise-tag tender) is arguably Dallas' best offensive player. It would not surprise anybody if he shows up, as he did twice during OTAs, simply as a show of team unity. But predicting McClain's behavior? That's a different challenge.
Will he show up next week?
"I don't want to get into much more detail than that," said Garrett, deflecting the question mostly because he has no answer.
MORE FROM FOX SPORTS SOUTHWEST: 
- PHOTOS: Cowboys Cheerleaders Auditions
- Ranking NFL quarterback salaries
- Oldest player on every NBA team
- College football's highest paid coaches in 2014
---
---