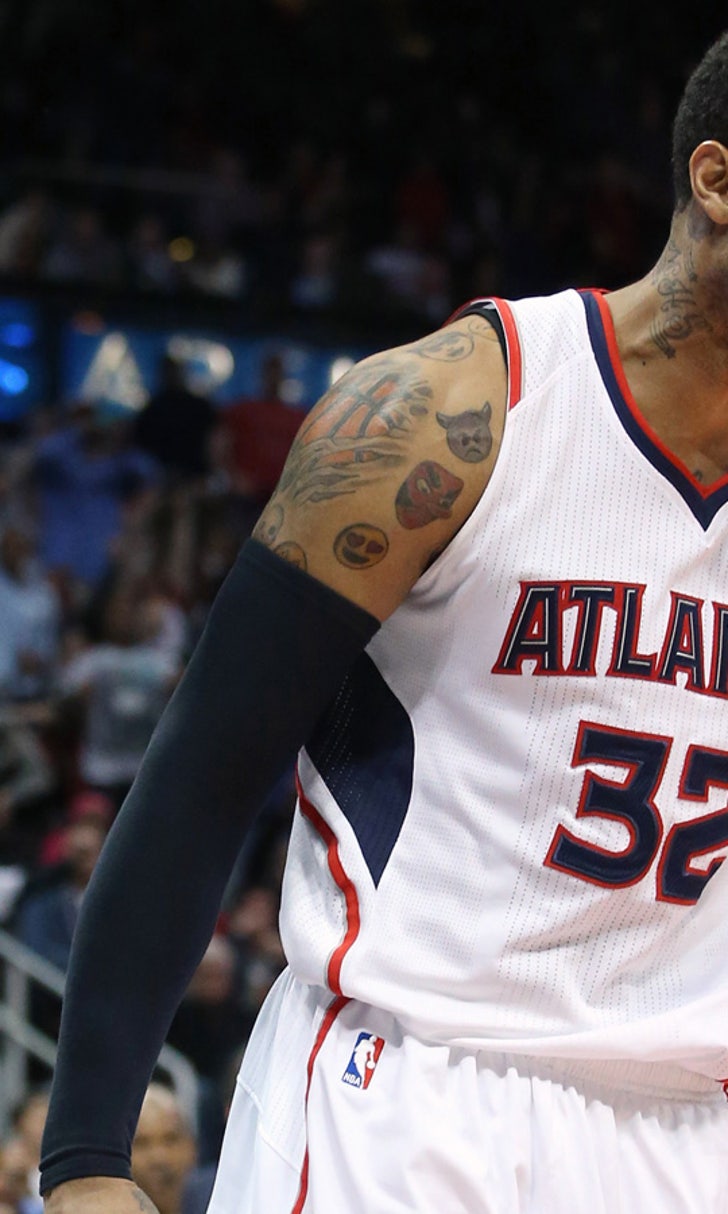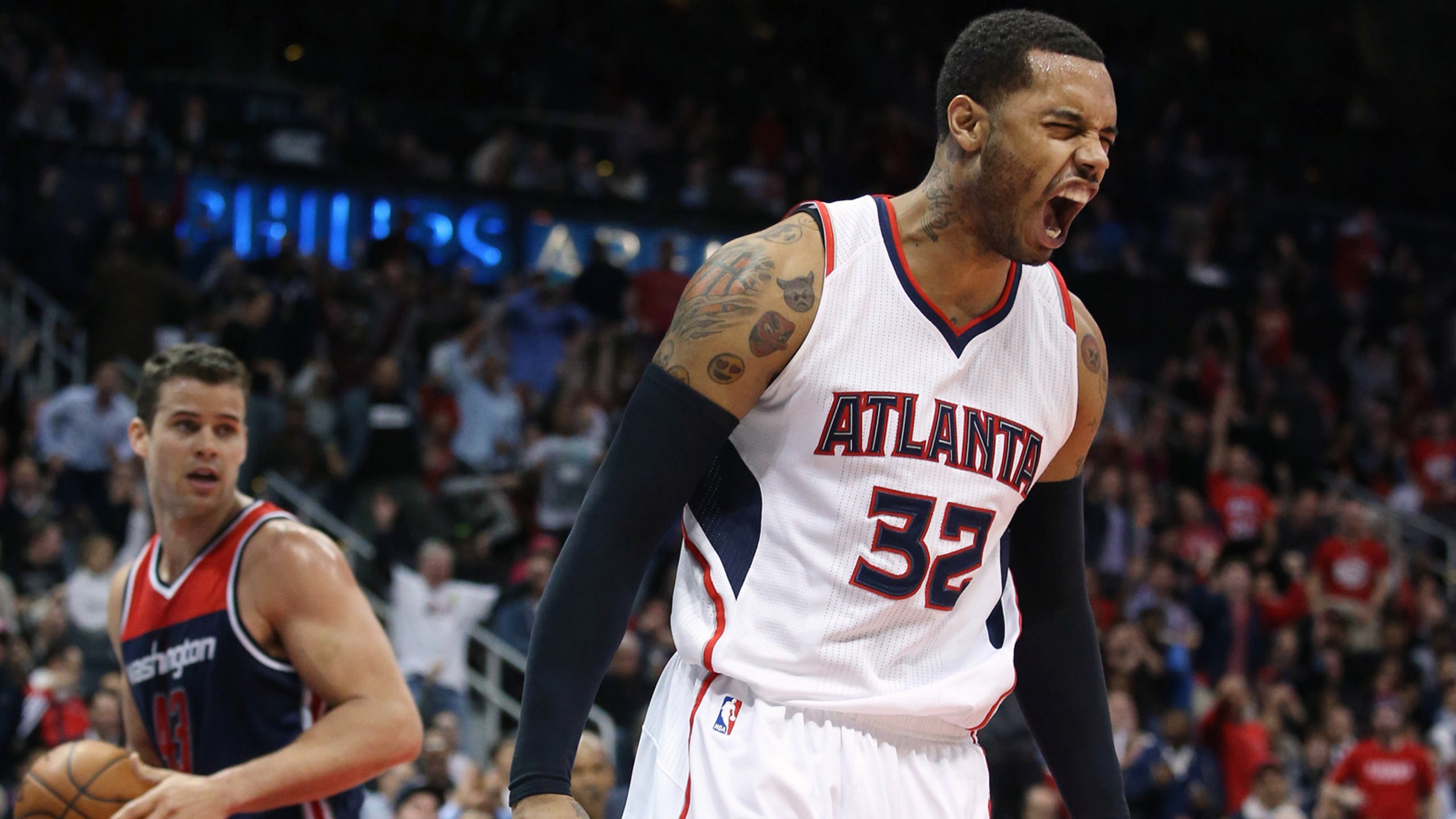 Court Vision: Hawks put end of streak behind them, drub the Wizards
BY foxsports • February 4, 2015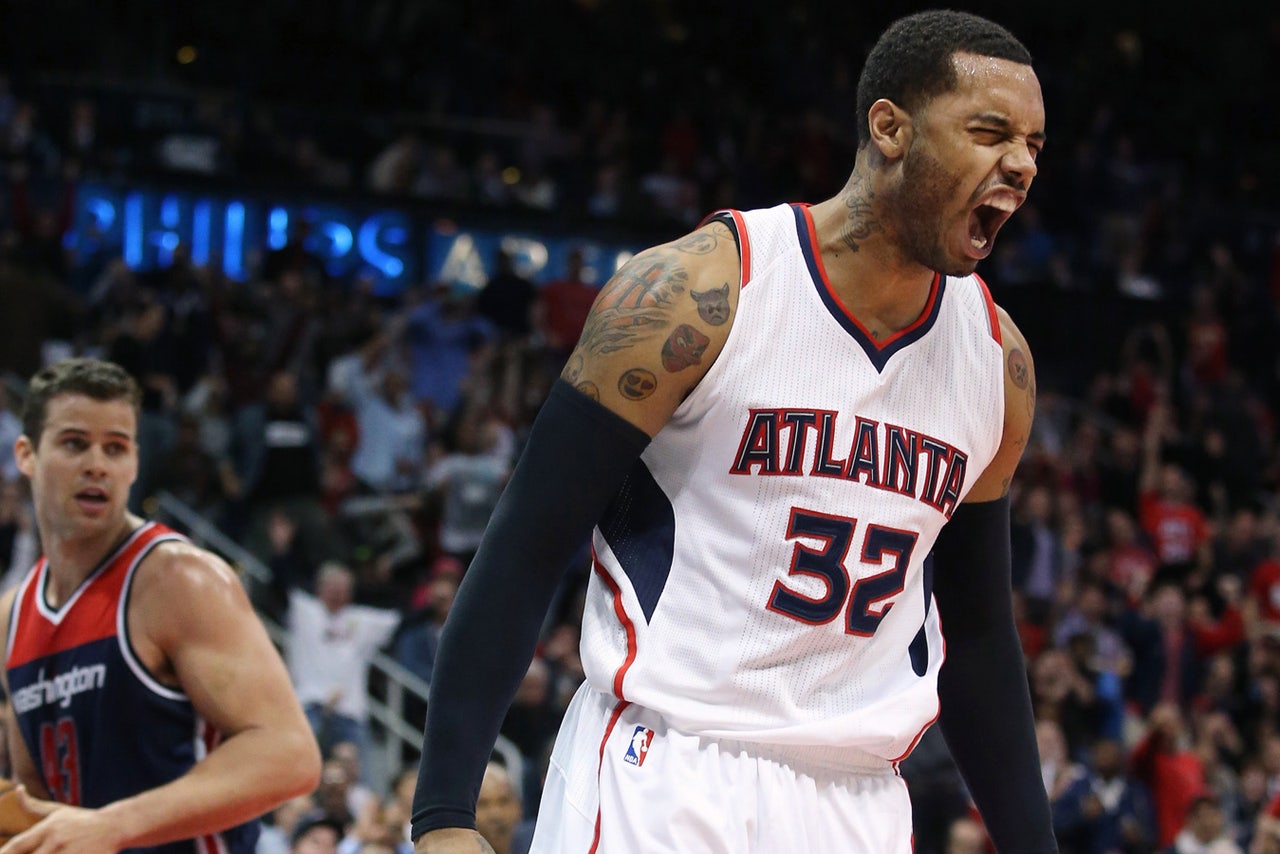 ATLANTA -- Going inside the Atlanta Hawks' 105-96 win over the Washington Wizards on Wednesday night at home, their 11th victory in a row at home:
Atlanta won by nine points, and had the game seemingly in hand on several occasions. But the Wizards kept fighting back, and at one point late in the third quarter briefly took a one-point lead.
The Hawks were up by 11 points after the first quarter, and used a six-point advantage in the fourth to pick up the win. It was during those moments, partly, that the Hawks constructed Wednesday's win on the strength of two massive runs.
When the horn sounded on the first quarter, the Hawks sat down after an 11-3 run helped establish their lead. Pero Antic, Kyle Korver and Kent Bazemore each nailed 3-pointers in the final 2:15 of the first, and Dennis Schroder hit a bucket with fewer than 10 seconds to play to establish the 11-3 run.
But the Hawks weren't done.
Just 65 seconds into the second quarter, the Hawks had added five points to Washington's one, and enjoyed the fruits of a 16-4 run.
When the Wizards took a one-point lead with 1:17 to play in the third, Atlanta jumped out again on another run to answer.
Atlanta scored the final four points in the third, and then spent the first 5:15 of the fourth quarter building a 90-79 lead on the back of a 17-5 run.
Without those two runs, the outcome of Wednesday's game would have been much different.
Kyle Korver is inching his was toward an exclusive club with only one member.
If he finishes the season on the pace he's going, Korver will join Steve Kerr in the 50-50-90 club, a small group (well, it could be a group if Korver succeeds with his season-long application) that finished an entire season shooting 50 percent from the floor, 50 percent from beyond the 3-point line and 90 percent from the free-throw line.
Wednesday's effort didn't help his cause.
Korver scored just six points against the Wizards, and shot poorly. He was 1 for 7 from the floor and 1 for 6 from beyond the arc. Nights like this come very infrequently from one of the NBA's best shooters.
In 48 games this season, Korver has missed five 3-pointers or more just four times.
He went 3 for 9 on Nov. 10 against the Knicks on the road, shot terribly in a back-to-back against the Bucks in December going 1 for 6 on the first night and 2 for 7 on the second. His only other game with five or more misses from long range was on Jan. 3 against Portland on the road. Korver went 4 for 9 on that night.
Korver has also posted just four games this season where he's landed just one bucket or fewer. He was held without a field goal versus Cleveland on Nov. 15 (13 minutes) and Washington on Nov. 25 (25 minutes), and hit just one basket versus Cleveland on Dec. 17 (33 minutes) and Milwaukee on Dec. 26 (28 minutes).
When it comes to shooting from long distance against the Wizards, Korver hasn't figured things out this season. He's shooting only 40 percent (6 for 15) on 3-pointers, with two miserable performances (0 for 2 in Game 1 and 1 for 6 on Wednesday) sandwiching a 5-for-7 game against the Wizards on Jan. 11.
Korver is still on pace for the 50-50-50 club. After Wednesday's action he's shooting 51.5 percent on field goals, 53.2 percent on 3-pointers and 92.1 percent on free throws.
Jeff Teague scored seven of Atlanta's first 11 points of the game. Horford grabbed five rebounds in the first quarter and scored 11 points in the second to begin his flirtation with a double-double very early.
It was apparent from the get-go, Teague and Horford were going to be the stars on offense for Atlanta.
Teague finished the game with 26 points after shooting 69.2 percent (9 for 13) from the floor. His 26 points were well above the 19.3 points per game average Teague was sporting coming into the game. With his field-goal percentage at 46.2 percent prior to the tip of the game, it's painfully obvious that Teague had a monster night from the floor.
To show he wasn't just about scoring, Teague flirted with a double-double himself. He finished the game with eight assists.
Horford was extremely aggressive on offense against the Wizards, and notched his third game in five where he scored at least 20 points. His final stat line was 21 points and 13 rebounds, for his 10th double-double of the season.
1,178: With six offensive rebounds, Al Horford moved into ninth place on the Hawks all-time rebounding list with 1,178 career offensive boards.
7: Seven different Hawks made a splash from beyond the arc on Wednesday. Amazingly enough, it took fewer than 19 minutes for all seven of those players to nail their 3-pointers.
"I'd just like to take one second to congratulate our starting five on the recognition that the NBA has given them for their work this past month. I'm very happy for them, but very happy for the entire team and the entire organization. -- Head coach Mike Budenholzer on the Hawks' starting five being named the NBA's Eastern Conference Player of the Month
---
---