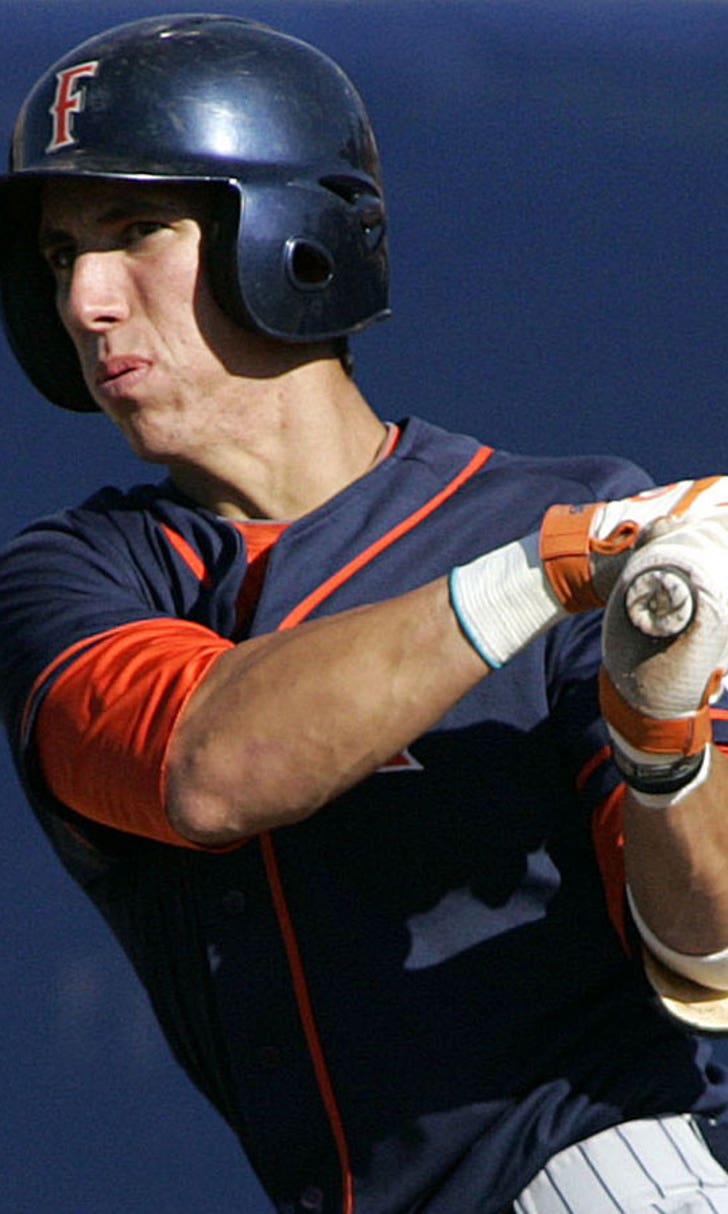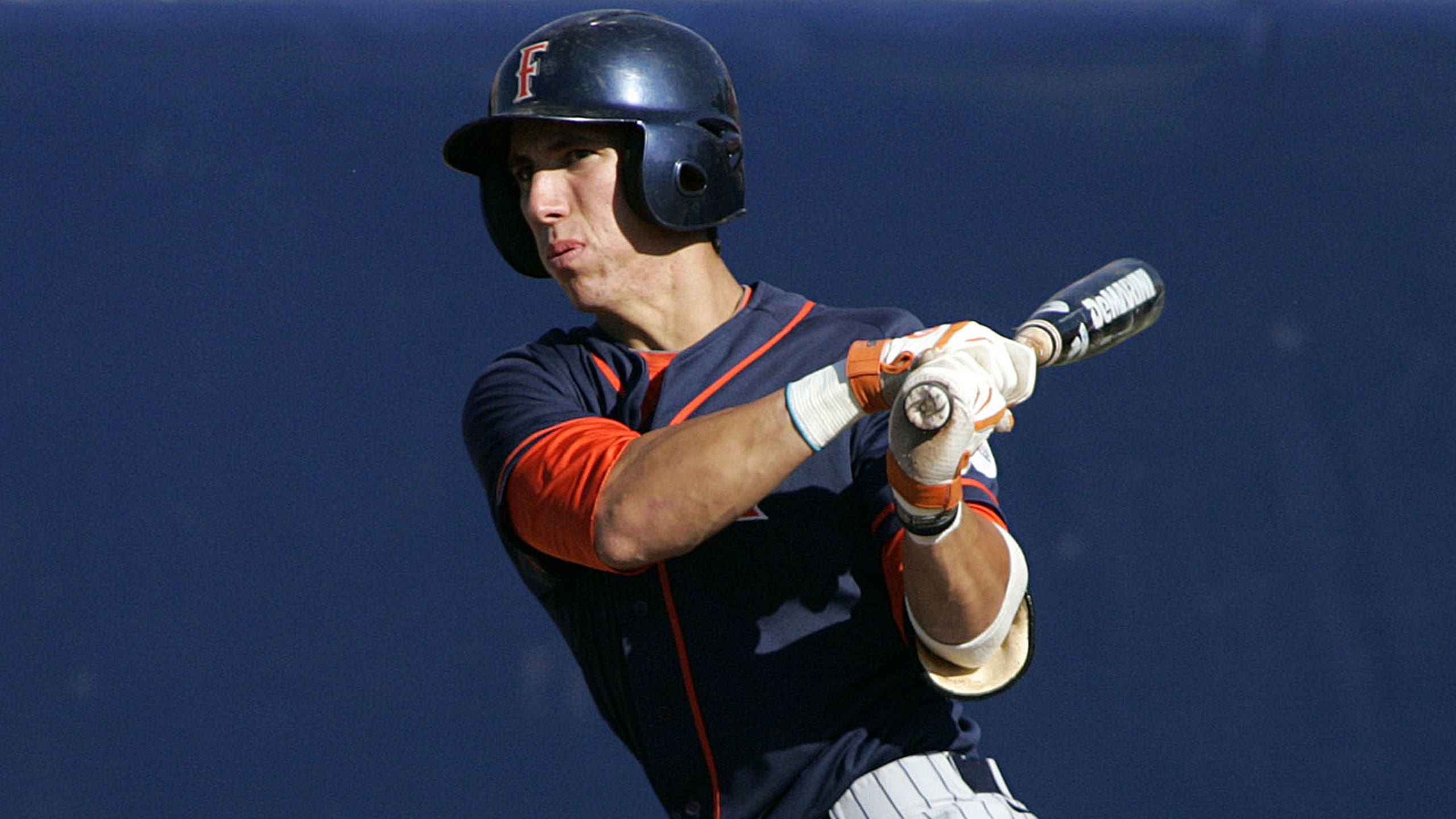 Converted outfielder throws 100 MPH fastball for Cincinnati
BY foxsports • February 21, 2014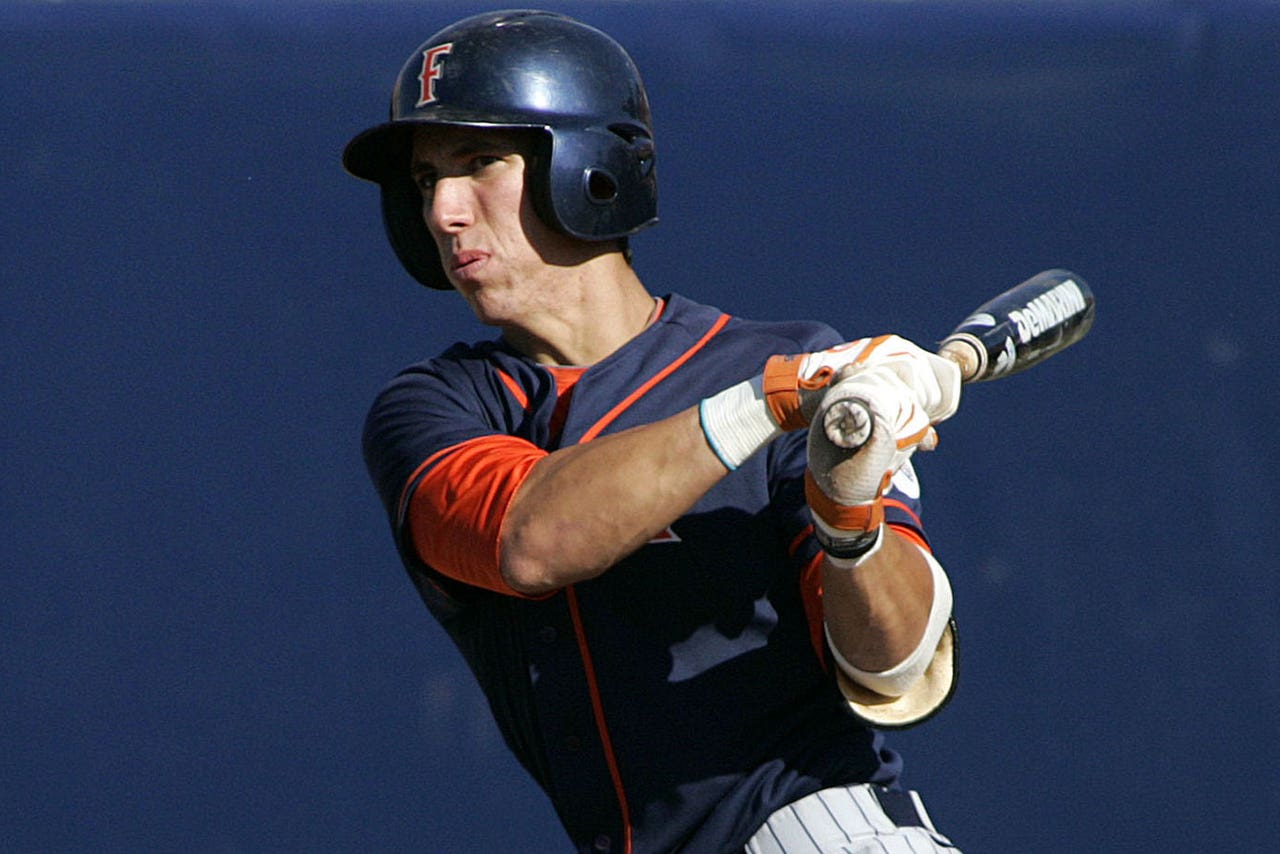 GOODYEAR, Ariz. -- Michael Lorenzen sits in front of his locker every morning, ear buds in place to listen to Christian rock music, a Bible in his lap.
"It's like Christmas every morning," he said as he looks around the Cincinnati Reds clubhouse.
Little more than a year ago, the 22-year-old native of Anaheim, Calif. was a center fielder at Cal State-Fullerton University and as he said, "I like to think I was a pretty good hitter."
But when you have a center fielder who can throw a baseball 100 miles an hour, what do you do with him? You make him a pitcher, right?
Asked who converted him into a pitcher, Lorezen smiled and said, "For me? The Lord. He obviously thought it was best for me."
The messengers, though, were Cal-Fullerton head coach Rick Vanderhook and pitching coach Jason Dietrich, who recognized a bionic arm when they saw one.
"I never ever worked on pitching," said Lorenzen. "Vanderhook asked me if I could pitch and I said, 'I'll try,' and it ended up working out. They never even worked with me on anything, just told me to go in and get outs."
The Reds saw something, too, and it wasn't Lorenzen's bat or glove. It was that right arm that could spin the dial on a radar gun at 100. So they took a chance and drafted him last June in the Competitive Lottery Round A, the 38th pick overall.
Lorenzen went back to Cal State-Fullerton during the offseason, knowing he was now a pitcher only, "Because Bill Bavasi (Reds vice president of scouting) called me and told me they wanted me to just be a pitcher."
Lorenzen sought out Cal State-Fullteron pitching coach Dietrich, "And he really taught me a lot of stuff — I learned a lot from him. He made some tweaks and gave me some things to think about."
Dietrich was drafted in the 23rd round of the 1998 draft but never advanced beyond Class A, then pitched one year in an independent league and turned to coaching.
Asked if he fought the switch from being an everyday player to a pitcher, Lorenzen said, "Yeah, I did. I fought it at first because it was hard for me to surrender hitting. I was being prideful. The door was still open a little bit so I kept looking back."
But when Bavasi called, the door slammed shut and Lorenzen said, "I was excited about that and it was time to give it 100 percent of my effort."
There is a guy in the Reds clubhouse who can empathize with Lorenzen.
Mike Leake played shortstop at Arizona State, although he always was a pitcher, too. He only pitches now and it has worked out pretty well for him — 42-29 for his four years as a Reds starter, including 14-7 last season.
"I've talked to him a lot," said Lorenzen. "I've actually started throwing his slider. He showed me his grip. And (Reds lefty) Tony Cingrani works with me. I played catch with him every day. He helps me with my release point. There are a lot of great guys on this team."
That says a lot about Cingrani. He gets his chance this year as the Reds' fifth starter and there he is helping a rookie who could someday take his job.
Lorenzen said his fastball tops out at 100, "But if I'm in relief, I probably average between 95 to 98 and if I start low to mid 90s, I get it up there more when I need it."
Of his chance to mingle with the big boys when he has appeared in only 22 professional games, Lorenzen said, "What it is all about is being excited just to show up and play the sport you have been gifted to play and use the platform that comes with it. It's awesome."
As he talked, a Bible was open in his lap and stayed open. After the interview, he continued reading.
"I read it every single day," he said. "I study it and apply it. I've started a non-profit and put up a website on which I post what I'm studying. A lot of other athletes see what I'm reading and studying and they follow right along with me."
Reds first-year manager Bryan Price, a former pitcher and former pitching coach, is excited about Lorenzen's future. Lorenzen was 0-0 with a 4.50 ERA in seven relief appearances at Double-A Pensacola last year after starting the season at low Class-A Dayton, where he was 1-0 with a 0.00 ERA in nine appearances that earned him a quick promotion to high Class-A Bakersfield. He was 0-1 in five relief appearances there and quickly pushed to Double-A.
"A lot of time with hard throwers you expect a lot of physical effort in their deliveries," said Price. "That's the way it is with a lot of young pitchers and you learn to smooth that out and trust that the velocity will be there and you don't have to labor for it.
"But watching Lorenzen and Robert Stephenson (No. 1 draft pick in 2011), I mean, they are just terrific. Their deliveries are easy. It doesn't look as if they were putting a ton of effort into it and the ball was just jumping out of their hands and explodes at the plate."
Lorenzen hopes his career continues to explode upwards.
---
---