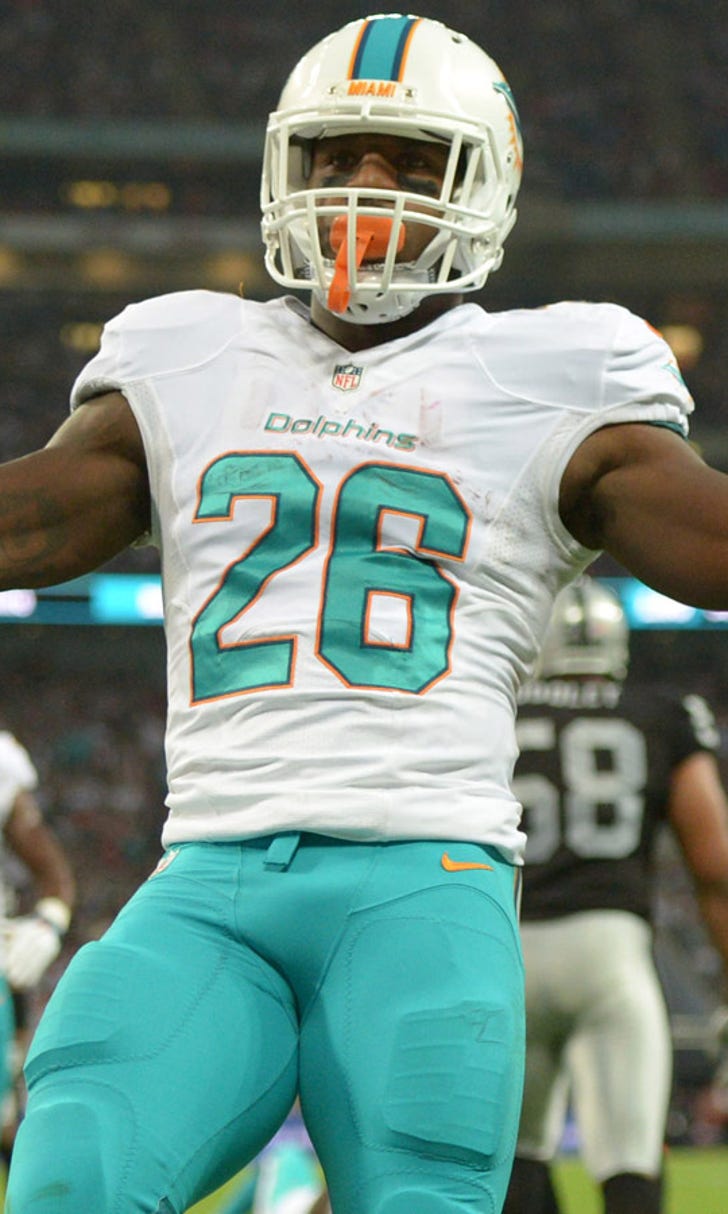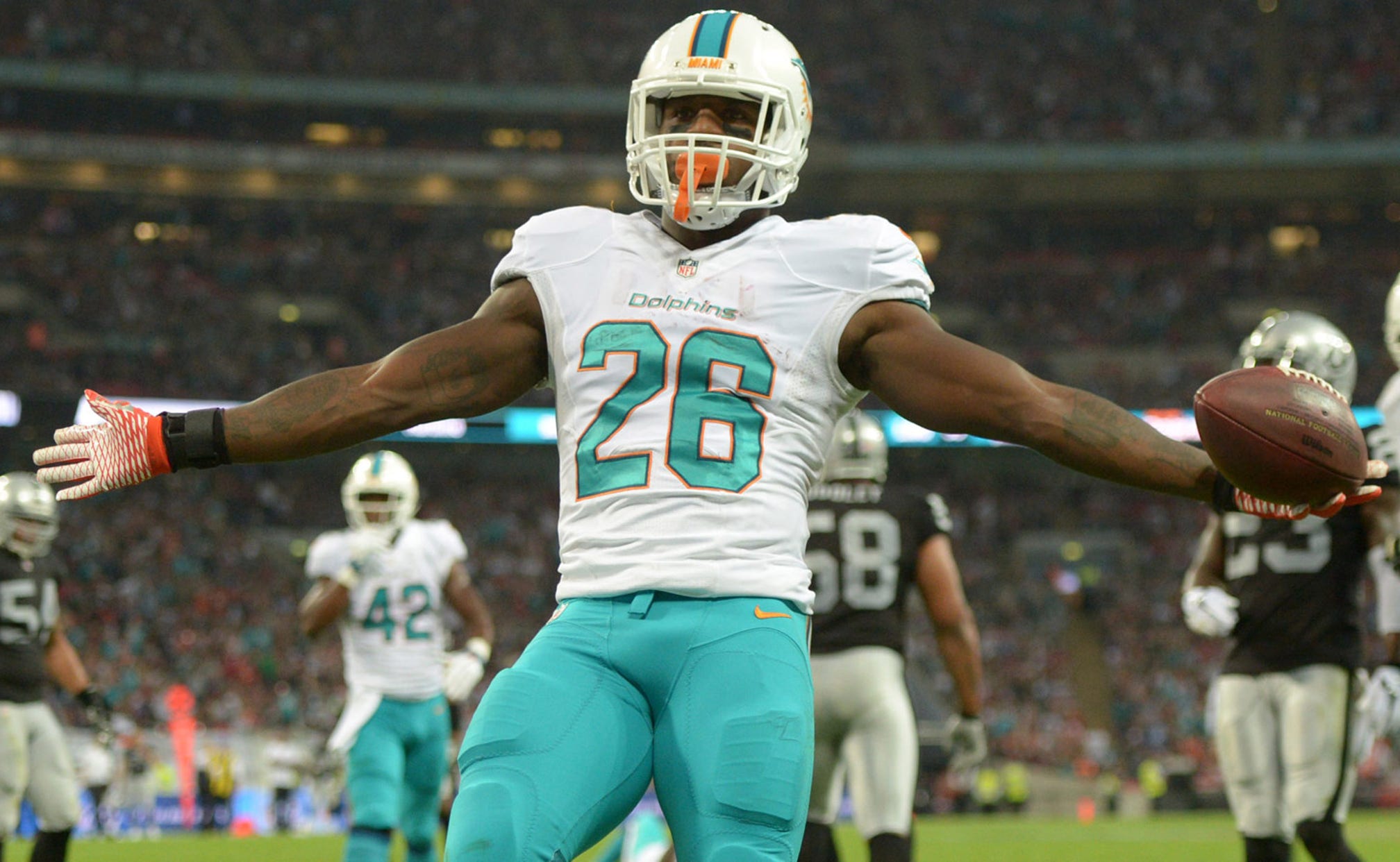 Consistency the keyword as Dolphins head into bye
BY foxsports • September 29, 2014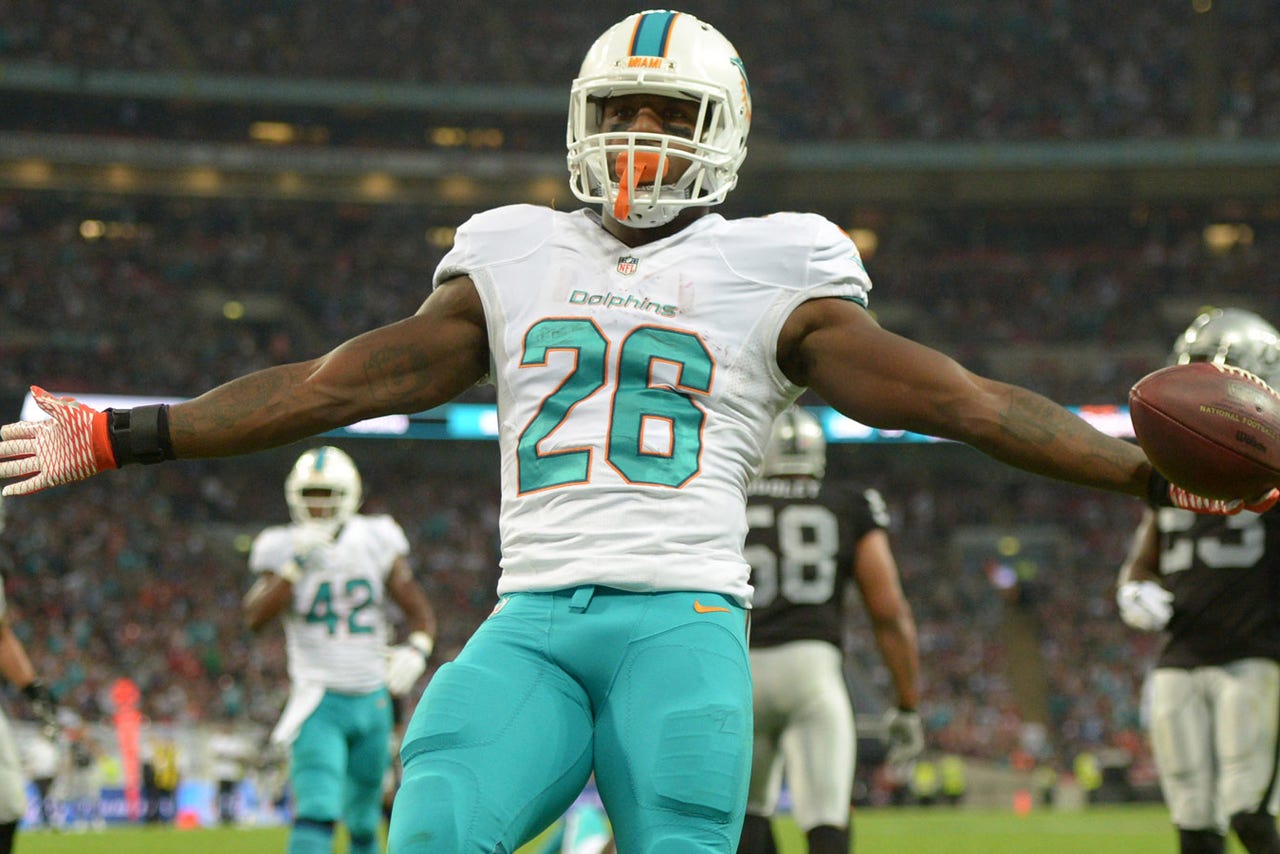 DAVIE, Fla. -- When it all comes together for the Miami Dolphins as it did in Sunday's win against the Oakland Raiders and in their Week 1 dismantling of the New England Patriots, they look like one of the more dangerous teams in the AFC.
Unfortunately in both of their losses, and at certain points during their victories, they've been plagued by stretches of unforced errors, turnovers and fumbles that have killed momentum and served to disjoint them at inopportune times.
Even with the victory in London to pull their record even at 2-2, head coach Joe Philbin knows there's more potential in his team and he intends to get the most out of them as they head into their bye week.
"Consistency is what we're looking for," Philbin said Monday. "One thing we did talk to the team about going into this game was momentum. I thought after the opening kickoff yesterday, we just kind of kept playing. We grabbed some momentum and we never let up. We never gave it back."
Beyond quarterback Ryan Tannehill's issues with inconsistency, the rest of the offense has had its fair share of ups and downs. Though Sunday's game marked the first time in almost a year that the Dolphins scored both an offensive and defensive touchdown in the game, the offense managed just one touchdown each in their two losses. With players on both sides of the football contributing to the scoreboard, Sunday's 38 points were the most scored in a game during Philbin's tenure.
There's plenty of talent on the roster, so Philbin is making consistency a point of emphasis with a difficult matchup against Aaron Rodgers and the Green Bay Packers in two weeks looming large.
"I see a lot of things on tape that I really like in every phase, but what we have to do is consistently put it together for 60 minutes," he said. "Again, last night really wasn't really quite there yet. There was a lot of it points in the right direction and things that went well. I told the team after the game, there's a lot of untapped potential still there. There's a lot of room for improvement. Right now, we've got to be critical of ourselves and acknowledging things we did well and be honest about the things we still aren't doing very well and work to correct them as quickly as we can."
Defensive coordinator Kevin Coyle also wants to see his players string together a complete game.
"It's a matter of consistency," he said. "I think if we can pull it all together collectively, we can be a very good defense. I don't think we've played in any of the ball games up to this point, quite frankly, a full 60-minute game from start to finish. There's been periods where we've been very, very good and we've had some lapses. There's a lot of encouraging things we're going to analyze where we're at after four weeks here. I think there's a lot of room to be optimistic that if we can pull it all together we have a chance to be solid on defense."
Perhaps one of the reasons why the Dolphins have struggled with this issue is the number of players who have been in and out of the lineup due to a variety of injuries. Though it's wishful thinking that any NFL team could get fully healthy this deep into the season, the Dolphins will be welcoming back several crucial players who are loaded with experience and could help steady the team.
Starting center Mike Pouncey has been progressing well from offseason hip surgery, and though he missed his target of playing in London, he should be back in the fold by the time the team faces the Packers. The same goes for linebacker Koa Misi, defensive tackle Randy Starks and guards Billy Turner and Shelley Smith, all players who will not only boost their depth but also represent upgrades to the starting lineup upon their return. Miami can also count on the return of starting safety Reshad Jones from his four-game suspension as he is set to officially rejoin the team at practice Tuesday.
With important lessons learned from both the wins and losses, along with reinforcements on the way, the time is now for the Dolphins to put it all together and make a meaningful push to climb up in the standings.
"That's one of the things we'll pose to the ball club when we get back to work tomorrow," Philbin said. "Now, we have to start playing at a consistently high level. It's time. I told the team before the game that we've been at this thing since July 24. You know what to do. You know what your job is. We haven't changed a whole lot. Let's go out and play football."
You can follow Surya Fernandez on Twitter @SuryaHeatNBA or email him at SuryaFoxSports@gmail.com.
---
---