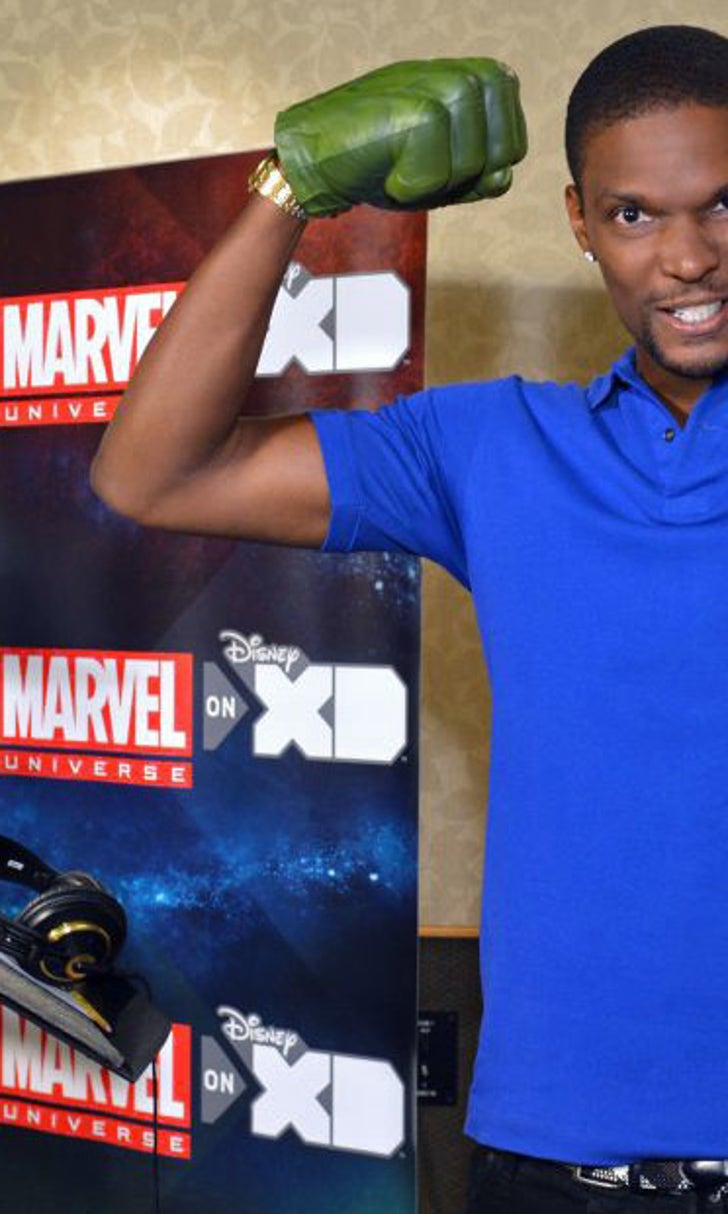 Chris Bosh channels his inner superhero in 'Marvel's Hulk and the Agents of S.M.A.S.H.'
BY foxsports • February 26, 2014
Chris Bosh's latest role had even the 6-foot-11 inch NBA star stretching a bit. 
The Miami Heat player lent his baritone for a special episode of "Marvel's Hulk and the Agents of S.M.A.S.H." on Disney XD. 
In an episode called "For Asgard," Bosh voiced Heimdall, "a super-serious guy," the Heat star described to For the Win. "He'€™s the protector of Asgard, one of Thor'€™s buddies."
In this particular episode, "they'€™re hosting the Hulk and his fellas to their place."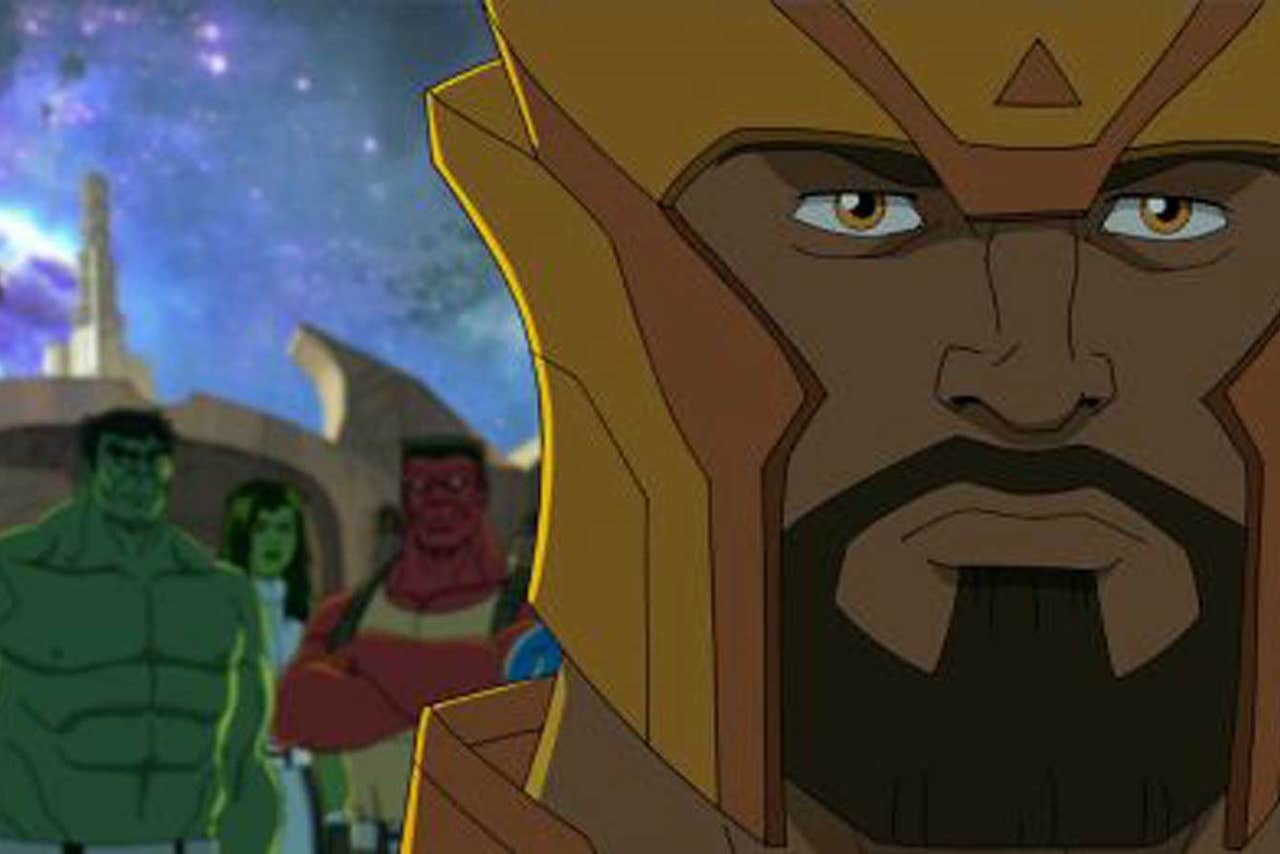 Chris Bosh calls Heimdall 'a super serious guy.'
And while voiceovers had always interested the 29-year-old All Star, finding the character of Heimdall took a bit of coaxing. "It started out just talking in my own voice, Bosh told FTW. "And then I got more instruction as it went on, and we just finally found a happy medium that really works for the character." 
"As a hero on the court and off, we were thrilled that Chris agreed to lend his voice to one of the biggest and bravest warriors of Asgard," Marvel Vice President of Current Animation Stephen Wacker said. "We hope that fans of both Heroes and hoopsters will enjoy this fun episode as Chris brings the heat to Team Green."
Though Bosh said he hopes his voiceover work doesn't end here. "I love reaching out to kids ... and you know, I like being a big kid myself," Bosh said. "So just having the opportunity to just sort of have fun and not really worry about a lot of things, this was a perfect opportunity for that."
---
---