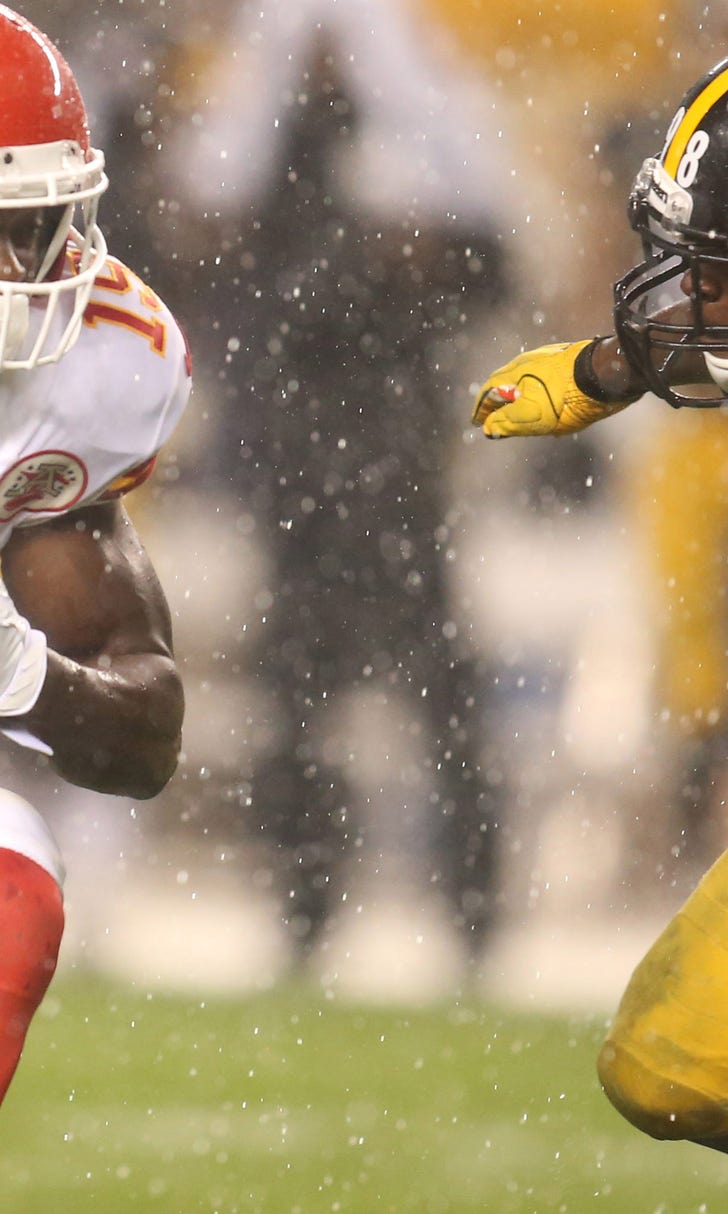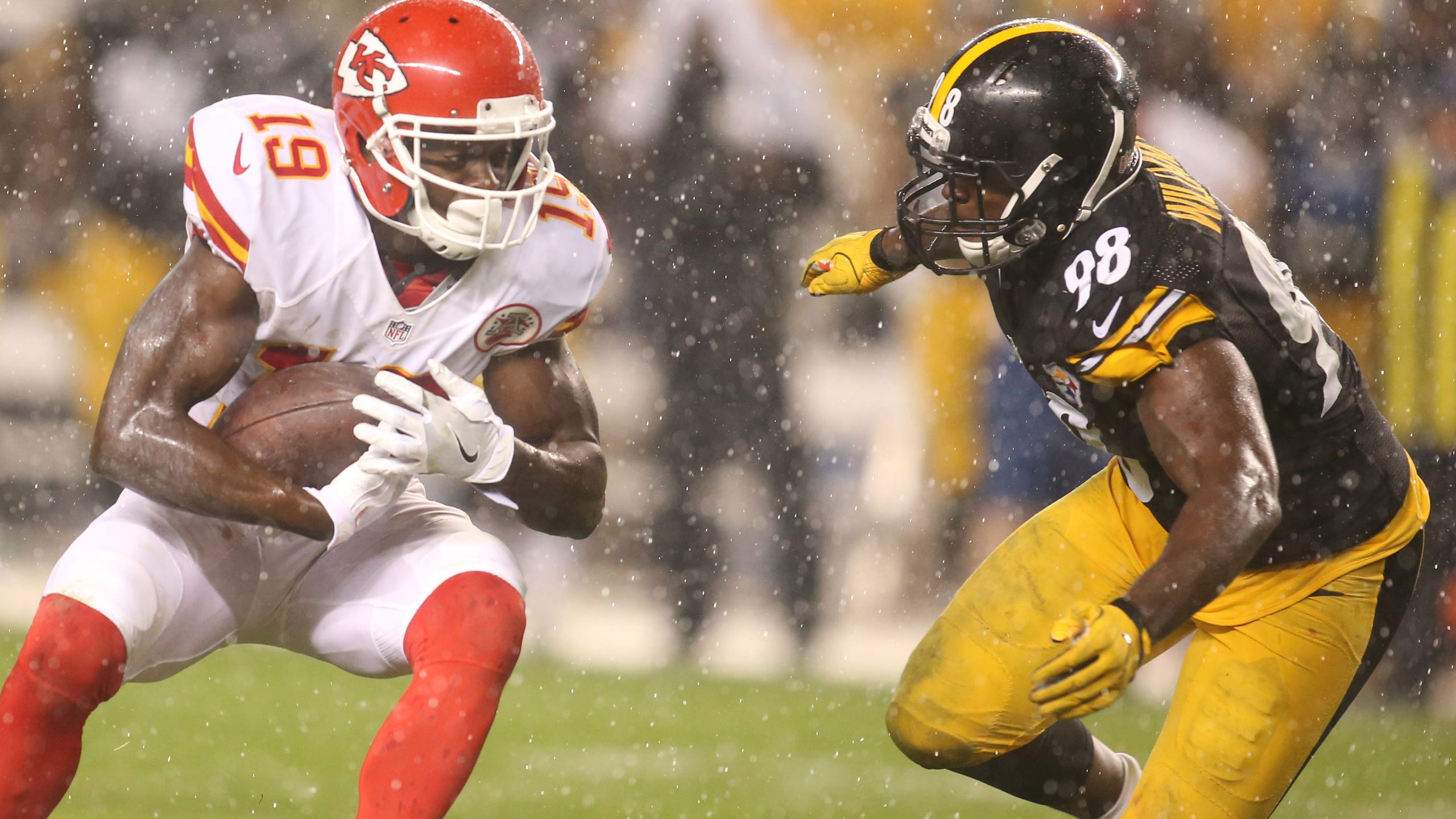 Chiefs will use week off to solve problems with stagnant offense
BY foxsports • October 7, 2016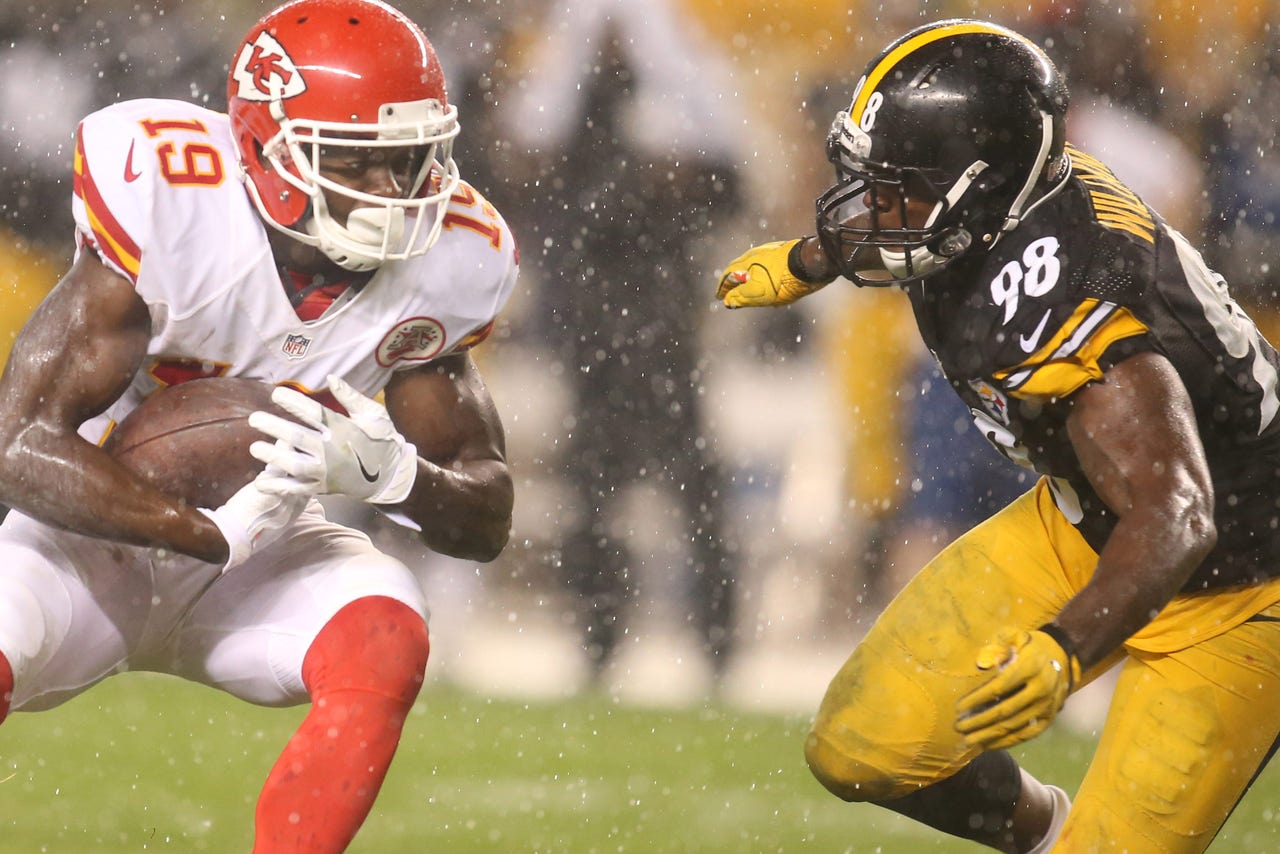 KANSAS CITY, Mo. -- The Kansas City Chiefs stumbled into their bye week with the worst offensive showing of what has been a miserable four-game stretch for coach Andy Reid and Co.
Alex Smith threw 50 passes and still managed just 287 yards. Running back Spencer Ware fumbled again. The offensive line gave up four sacks to a Pittsburgh defense that had just one total.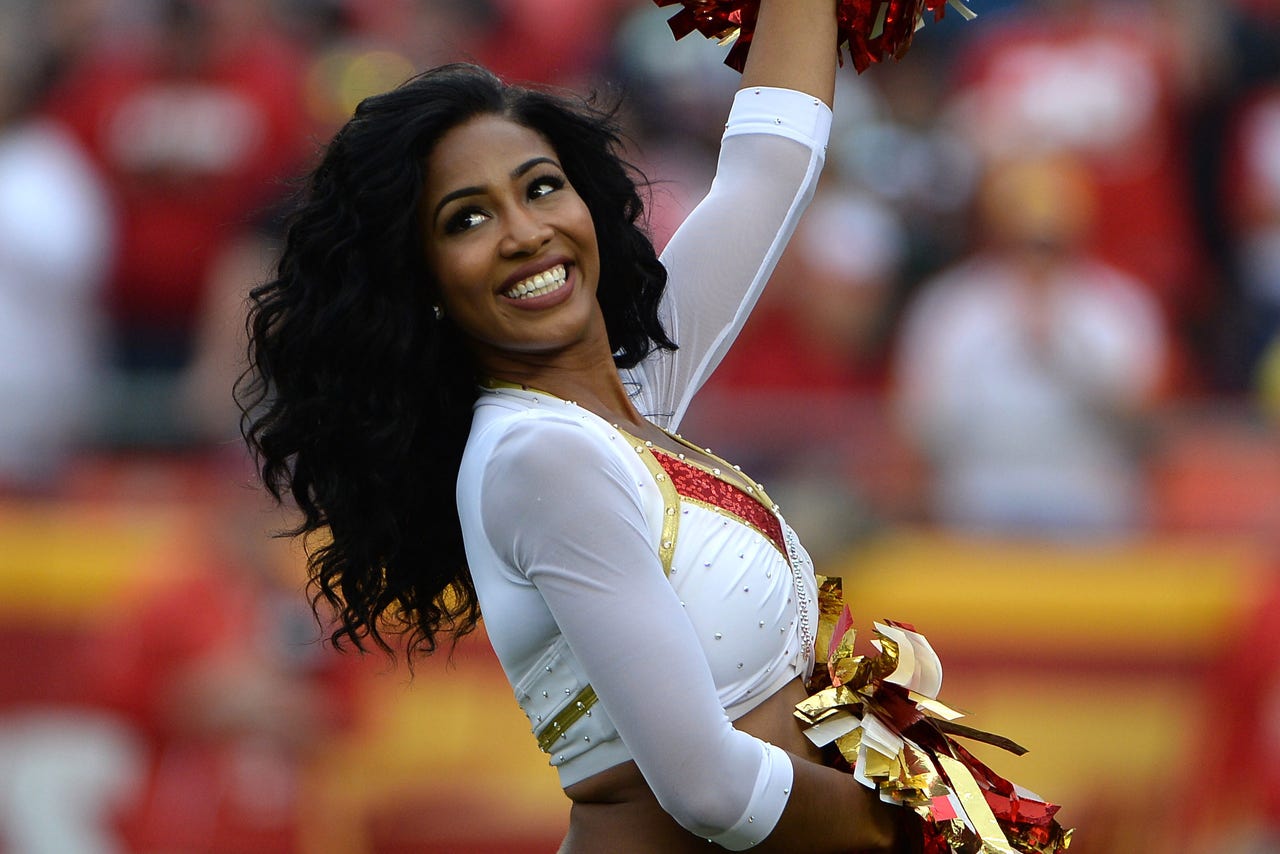 View from the sidelines: NFL cheerleaders 2016.
In short, it was about as ugly as things could get.
All of which made the return of Jamaal Charles both encouraging and confounding.
The four-time Pro Bowl running back, out with a torn ACL since Week 5 last season, made his season debut but carried just twice for 7 yards in the 43-14 drubbing at Heinz Field on Sunday night. His return failed to provide much of a jolt to the stagnant offense, though an increase in his workload following the week off still could be the medicine for what ails them.
"You know what? I saw an excited player who was happy to be back," Chiefs running backs coach Eric Bieniemy said. "Jamaal is a dynamic football player, but I think what's important is bringing him along slowly, getting him involved in the right way, and that way he's comfortable with what he's doing."
The Chiefs already have treated his return with kid gloves. He was back on the practice field by the end of the offseason program, and took part in most of the workouts in training camp.
But through the first four weeks, Charles has been reduced to running with the scout team.
Asked whether that could change when the Chiefs visit Oakland following their bye, Reid stuck by his standard line: "We'll play it by ear, see how it rolls as we go and see how he feels."
Good luck gleaning much useful information from that.
Reid has earned much of his coaching reputation for being an offensive mastermind, so it may be even more damning that the Chiefs have struggled so mightily to move the ball.
They are averaging just 338 yards per game, including a dismal 90.3 on the ground, and have put up fewer than 20 points per game -- a number embellished by defensive and special teams scores.
All of those statistics place the Chiefs at or near the bottom third of the league.
"I don't think I've done a good enough job there when getting them mentally right to function in a football game," Reid said. "That's why when I tell you it's my responsibility there, it's my responsibility. These are good football players and I've got to make sure I'm putting them in the right positions on both sides of the ball and special teams."
To be sure, more was expected of the offense for two reasons: They have invested heavily in that side of the ball, and the key players have been around for a while.
Start with the investments. The Chiefs drafted left tackle Eric Fisher first overall, spent big money for Mitch Schwartz to solidify right tackle, and played princely for wide receiver Jeremy Maclin -- a move that proved even more costly when they were docked a third-round pick for tampering.
Throw in more draft picks spent on the line, modest contracts for Ware, Charles and fellow running back Charcandrick West, and the Chiefs have enough pieces that they should be brilliant.
Except they're not. Not yet.
"It's early in the year. We've been here before," wide receivers coach David Culley said. "We know what we have to do to get things corrected ... and we'll get those things corrected."
The fact that there's so much to correct is discouraging considering that Smith is in his fourth year in the offense, and other key players have been around just as long. Sure, there are newcomers on the offensive line, but this is hardly a group that has just been thrown together.
"I'm going to be honest with them. I want them to be honest with what they see," Reid said early this week, "and then we'll work on the corrections as a group.
"I didn't do a good enough job and I'll be the first one to stand here and tell you that. I think the players feel the same way. Collectively, we're a team, and collectively, we have to do a better job. If we're all pulling in the same direction, we'll be a pretty good football team."
---
---