Chiefs visit Chargers with a shot to win AFC West
December 30, 2016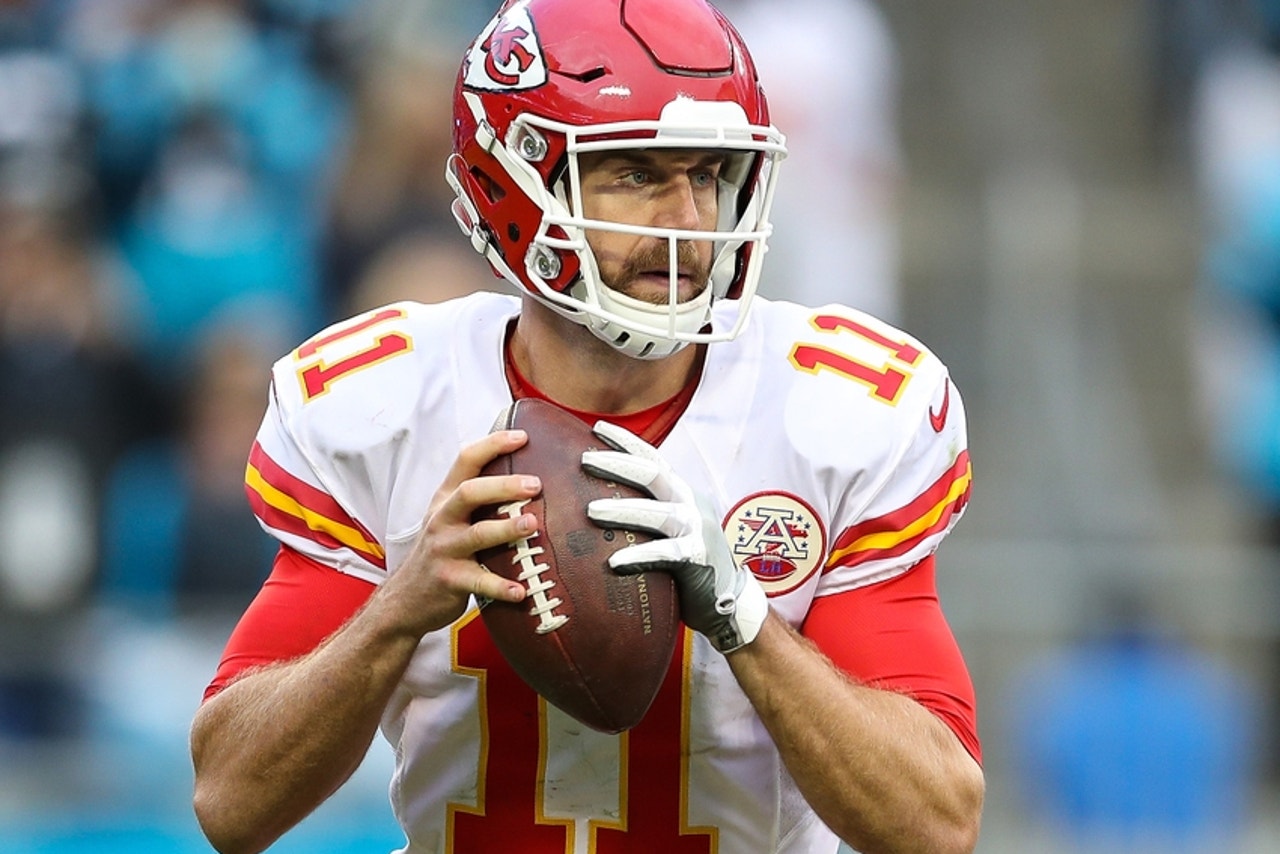 The always interesting world of divisional football in the NFL can often make for strange bedfellows.

That's a big part of the script for Sunday's AFC West matchup at San Diego's Qualcomm Stadium between the Chargers (5-10) and Kansas City Chiefs (11-4). The Chiefs go into the game as a 5 1/2-point favorite.

Kansas City already has a spot in the AFC playoffs that begin next weekend, but the Chiefs want to win the division so they can claim a week off and host a home game in the second-round of postseason play. For that to happen, they must beat San Diego and Denver needs to beat Oakland in a game that will be played at the same time.

With that combination, the Raiders (12-3) and Chiefs would tie, but Kansas City would get first place and a No. 2 seed in the AFC bracket because of two victories over Oakland in the regular season.

So you have the Chiefs rooting for the Broncos, a team they just beat 33-10 on Christmas night. Kansas City also has a 10-game winning streak within the division.

Then there are the Chargers, with nothing on the line when it comes to the playoffs. Dispatching Kansas City, however, would hand the division title to the team they love to hate the most, the Raiders.

"It's a little bit weird thinking we can be winning a game to help Oakland win the division," Chargers quarterback Philip Rivers said. "For us this week is about being a pro and going about it the right way and winning another division game."

Indications are that coaches Andy Reid and Mike McCoy plan to field normal lineups for the game.

For Kansas City, that's necessary to have a shot at the division title. But San Diego has other goals, including possibly helping McCoy save his job after posting a 27-38 record during the last four seasons as coach.

"We only know how to play one way here and that's the way we've always played regardless what part of the season," McCoy said. "There's a way that we play. I don't see that changing one bit this weekend."

The Chiefs are expecting that approach largely because of Rivers, who holds a 13-9 record as a starter against Kansas City.

"You better not snooze at all with that guy," Reid said. "He is a competitor and he makes everybody around him better. That's what great quarterbacks do. He's a heck of a player."

The Chargers won't have running back Melvin Gordon (hip, knee) for the third straight week. Gordon will finish three yards shy of his first 1,000-yard rushing season.

Also hanging over the game is the prospect that it will be the Chargers' last appearance in San Diego.

Stadium issues have plagued the franchise for the last 20 years and San Diego voters rejected a November ballot initiative to fund a new building through an increase to the city's hotel tax. The measure needed 66.7 percent positive votes for a new stadium, but it received just 43.6 percent, with more than 306,000 voters rejecting the plan.



The Chargers have until Jan. 15 to exercise an option the team received from the NFL a year ago where they can join the Los Angeles Rams in an under-construction stadium in the Los Angeles suburb of Inglewood.

There have been conversations between the team and San Diego politicians to work out some sort of agreement in recent weeks. Chargers owner Dean Spanos says the team will not make a decision on 2017 until after Sunday's game.

In their final home game last season, the Chargers went in thinking it would be the end of playing in San Diego. On that Sunday, they grabbed a 30-14 victory over Miami before ending the 2015 schedule with two road games.

"It was a wide range of emotions that came out of that game and it was mostly good memories that you had from games in the stadium," Rivers said. "I felt it was truly going to be the last time I stepped in there. All that balled up and then we won the game in what was a tough year.

"I just don't know if you can do that over again, even though we are kind of in the same boat. It was pretty special and I don't think you can re-enact that."

There will be some emotions for Chiefs quarterback Alex Smith on Sunday. He grew up in San Diego, and to him Qualcomm Stadium has always meant football.

"I played there in high school and I played there in college," Smith said. "I think it'd be strange and sad if the Chargers left. That's just for me personally; obviously I'm getting ready to play a game so it's not on the forefront of my mind. Definitely sad. I hope they stay."
---
---