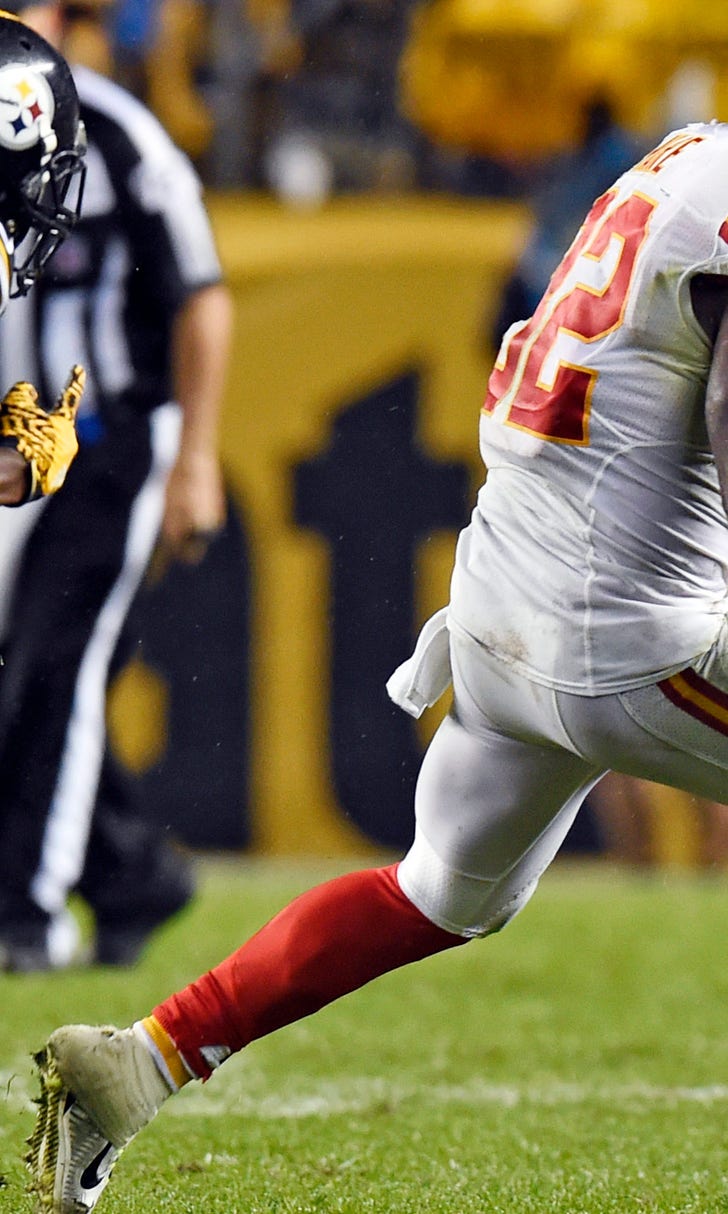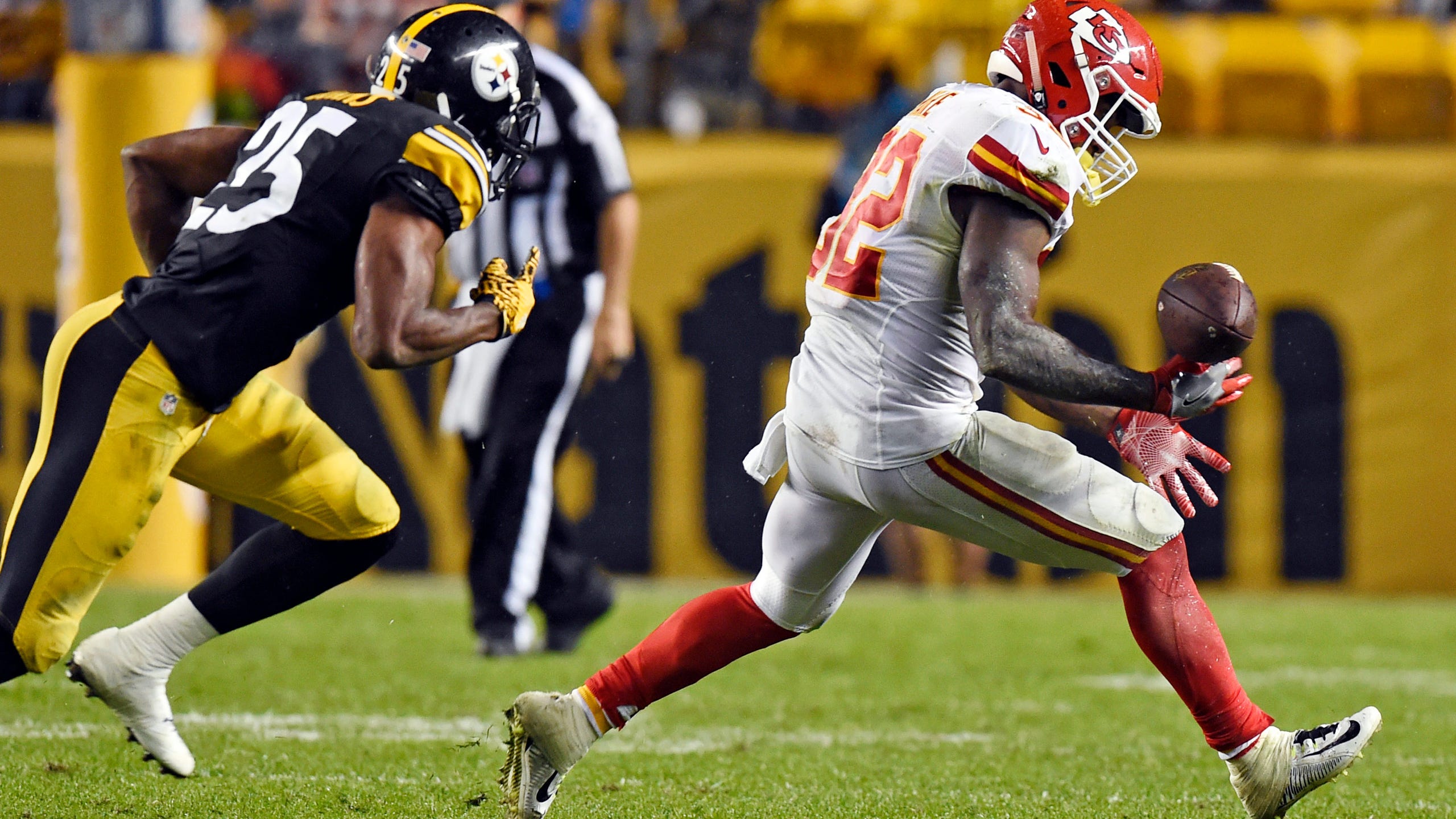 Chiefs head into bye week reeking of loss to Steelers
BY foxsports • October 3, 2016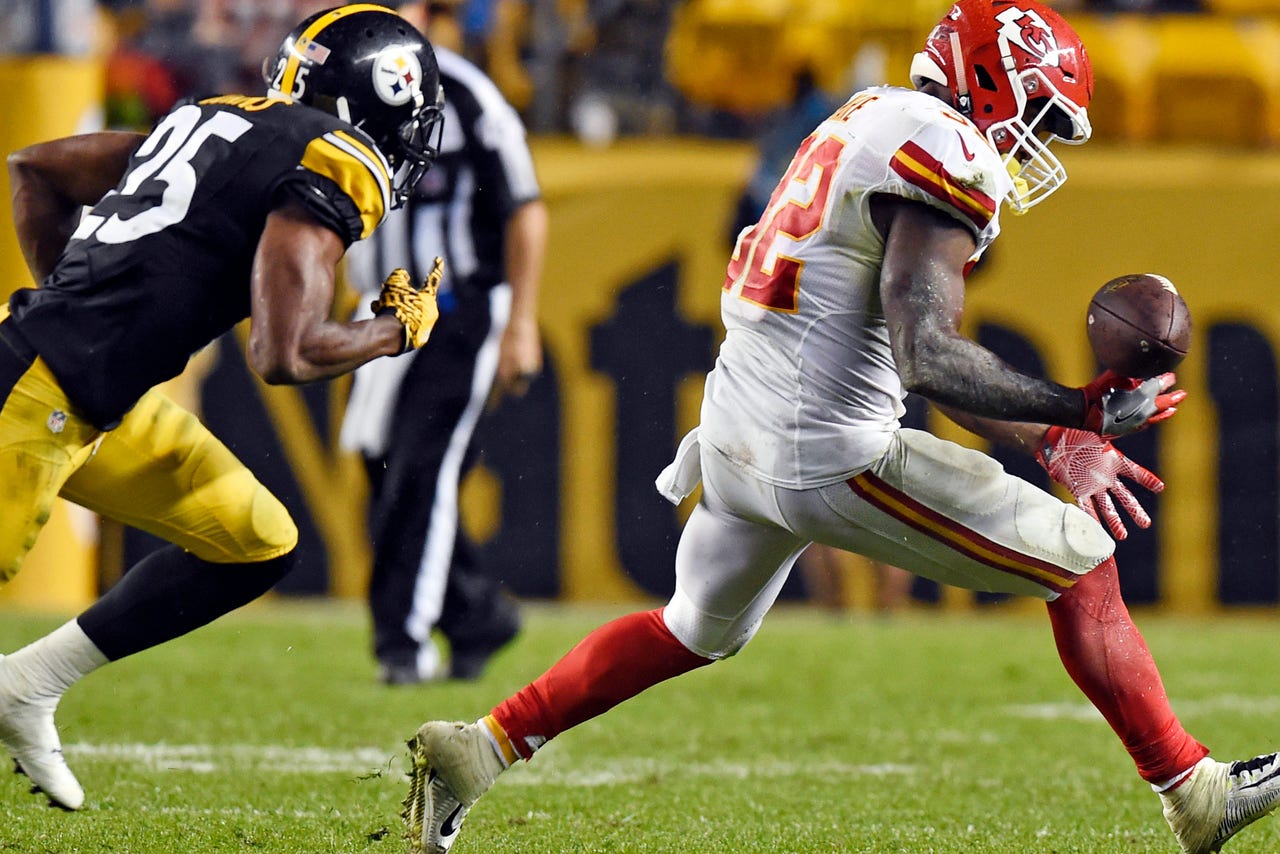 KANSAS CITY, Mo. -- In the aftermath of a lopsided loss to the Pittsburgh Steelers, in prime time no less, Chiefs quarterback Alex Smith acknowledged that "you own this right now, you wear it and it stinks."
The Chiefs will smell for quite a while.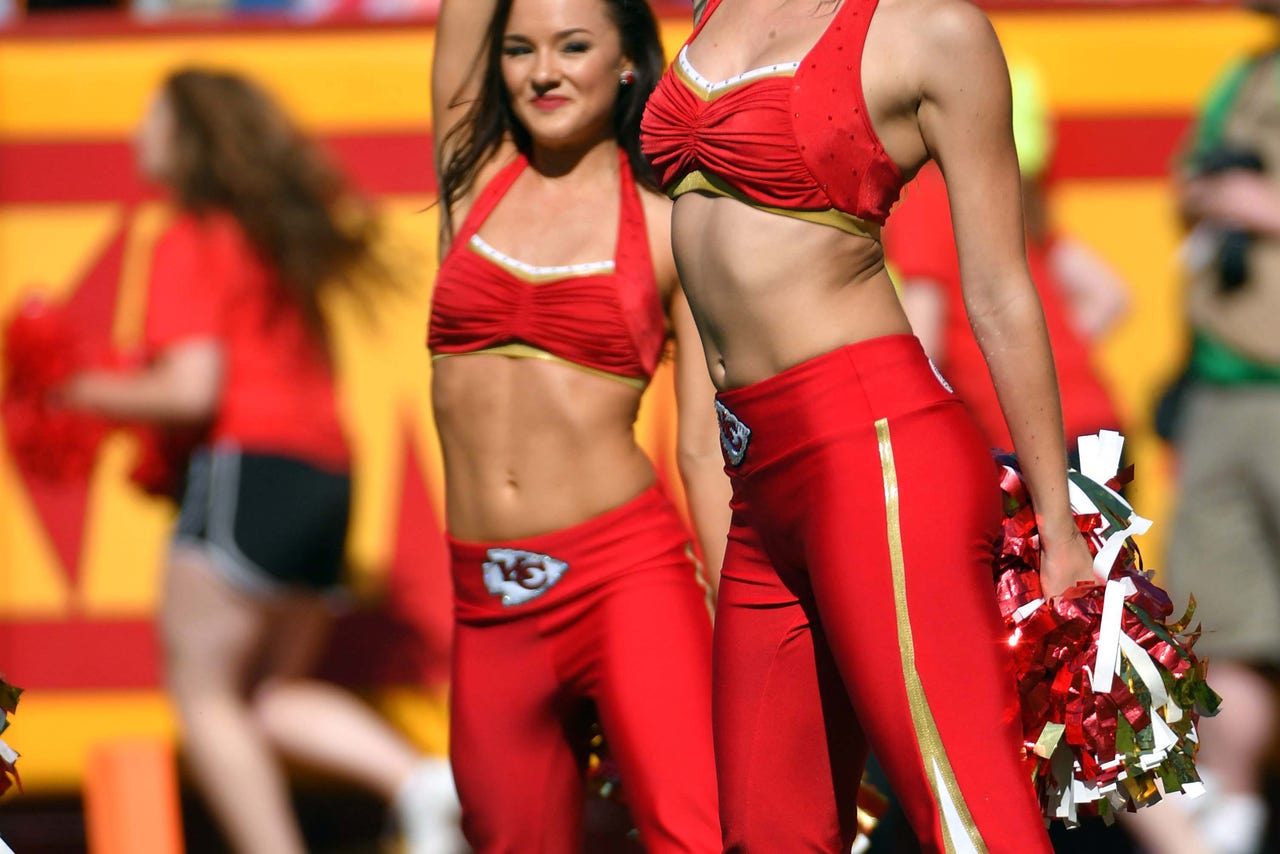 View from the sidelines: NFL cheerleaders 2016.
Their embarrassing 43-14 loss on Sunday night left them 2-2 through their first four games, and with more questions than answers heading into a week off.
Their offense was inept, their defense was fileted by Ben Roethlisberger and Co., and even their usually solid special teams were a stumbling mess.
"You'd love to go into it on a better note," Smith said of the bye, "but who knows? Whether we like it or not, it's here. We have to use it. Get healthy, regroup and bounce back from this."
Here are the grimy details from the Chiefs' worst loss under Andy Reid:
-- They lost two turnovers, both of which turned into touchdowns. One was coughed up by suddenly fumble-prone Spencer Ware and the other was an interception on a screen pass flawed from the start.
-- Smith was sacked four times by a Steelers defense that had just one sack through the first three games.
-- Dustin Colquitt shanked a punt that gave the Steelers great field position, and Tyreek Hill's punt return touchdown was wiped out by an illegal blocking penalty on Demetrius Harris.
-- One week after picking off six passes and forcing eight turnovers against the Jets, the Chiefs didn't force a single turnover against the Steelers. Roethlisberger was 22 of 27 for 300 yards and five scores, and Le'Veon Bell ran for 144 yards in his return from a three-game suspension.
"You learn a lot about yourself when you get your butt kicked," Chiefs linebacker Derrick Johnson said.
"The best thing about it is it counts as one game. It does not put a damper on the season, and it does not set us into panic mode. Do we need to figure it out? Yes, we need to figure it out."
The onus on that falls on Reid's shoulders.
Long recognized as an offensive mastermind, Reid has stumbled through most of the first four weeks.
The Chiefs needed a frantic comeback to beat the Chargers in their opener, then failed to score a touchdown in a loss at Houston before scoring just one offensive TD against the Jets.
On Sunday night, the Chiefs didn't reach the end zone until the fourth quarter.
Even more damning about the performance? It came a week after the Eagles, led by former Chiefs offensive coordinator Doug Pederson, blitzed past Pittsburgh in a 34-3 rout.
"This one we didn't sustain. We just weren't able to sustain drives," Reid said Monday. "We had a couple opportunities in the red zone we didn't take advantage of. I have to look in the mirror on that one."
Perhaps the only bright spot against Pittsburgh was the return of Jamaal Charles, who tore the ACL in his right knee in Week 5 last season.
But the four-time Pro Bowl running back carried only twice and perhaps was pressed into service earlier than desired because of an injury to Charcandrick West.
Charles came out of the game healthy, but it's unclear what his workload will be going forward.
"We'll see. We'll just play it by ear," Reid said. "See how he's feeling and the production and all of those things. We've got 12 games here to figure that out."
Reid said the Chiefs would spend Monday digesting the loss, then cut his players loose for the remainder of the bye week. The NFL has rules about how much they can be in the building during a week off.
Still, that doesn't mean the loss won't linger with them.
"We're 2-2, so it's not the end of the world, right? Even though it feels that way," Reid said. "We have a week off to step back and analyze and try to fix some of the issues."
---
---