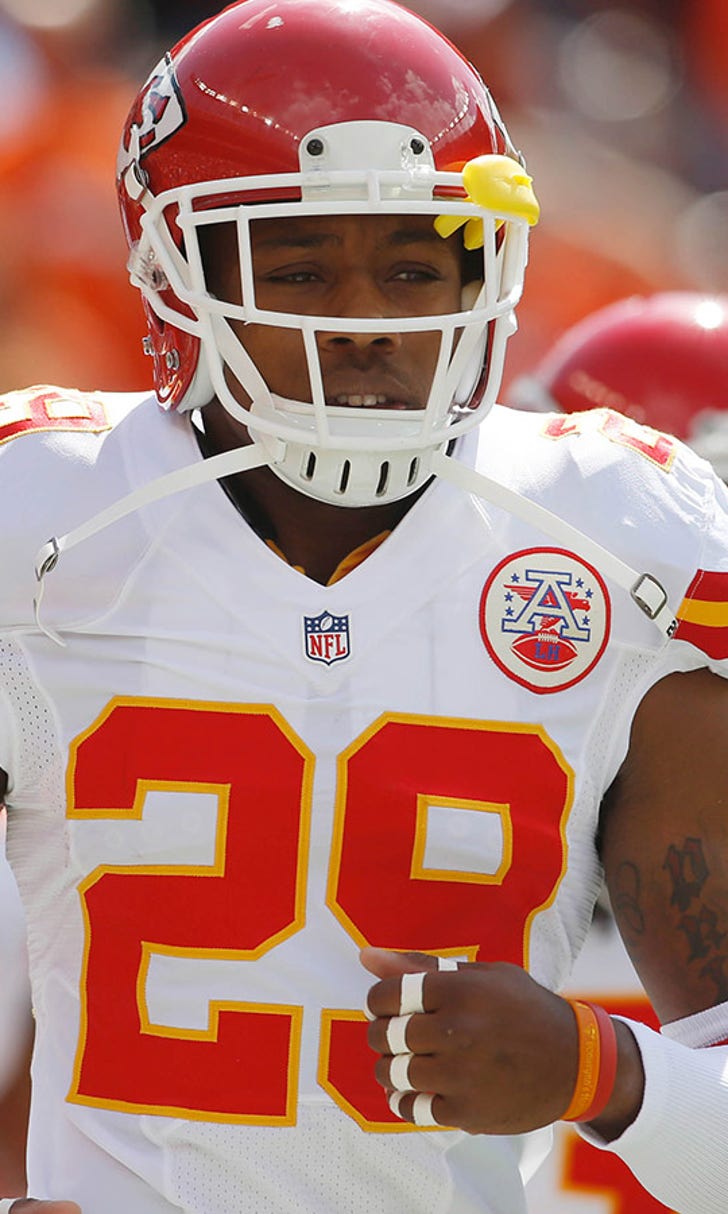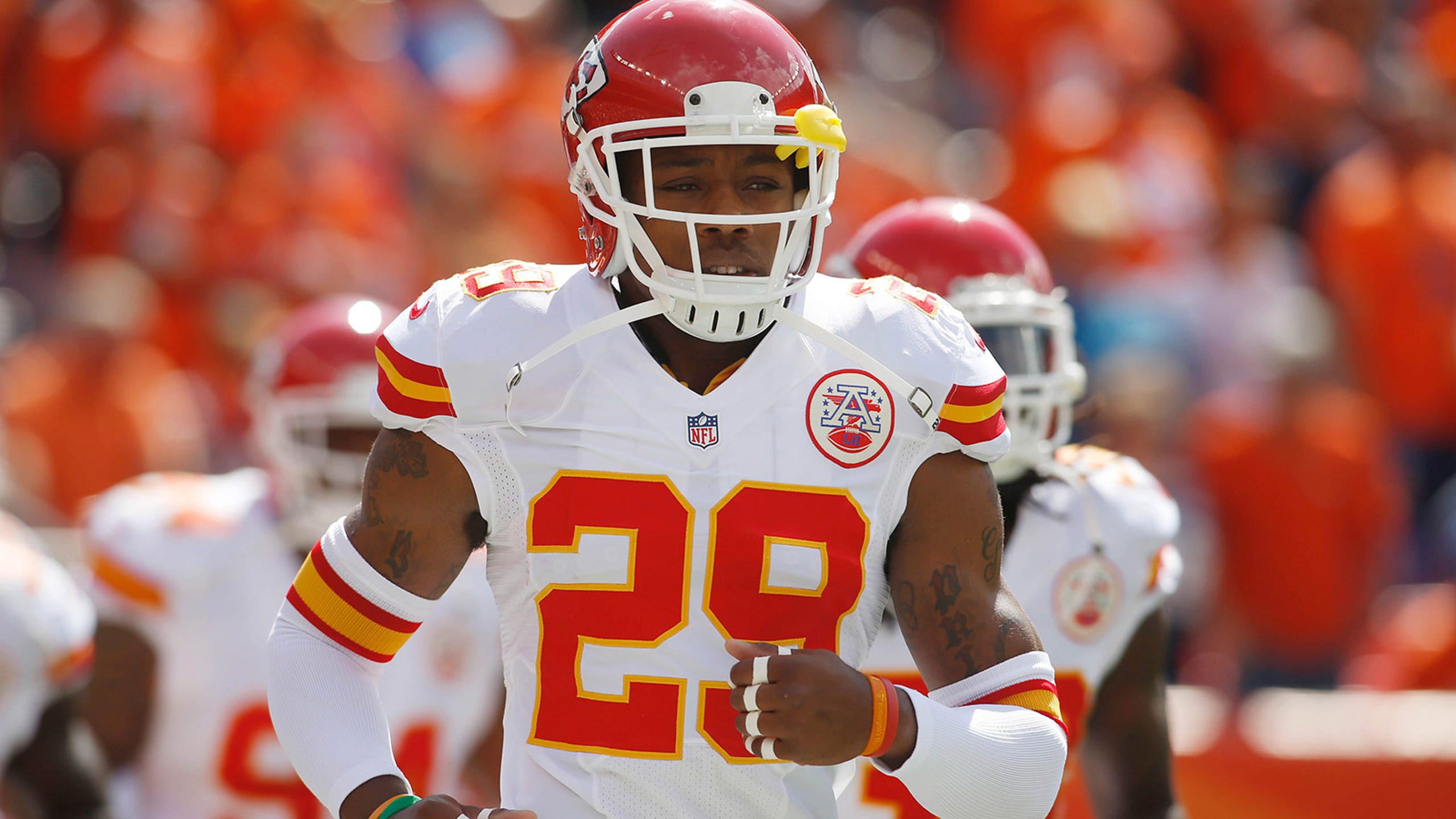 Chiefs fans can be the light at the end of Eric Berry's tunnel
BY foxsports • December 8, 2014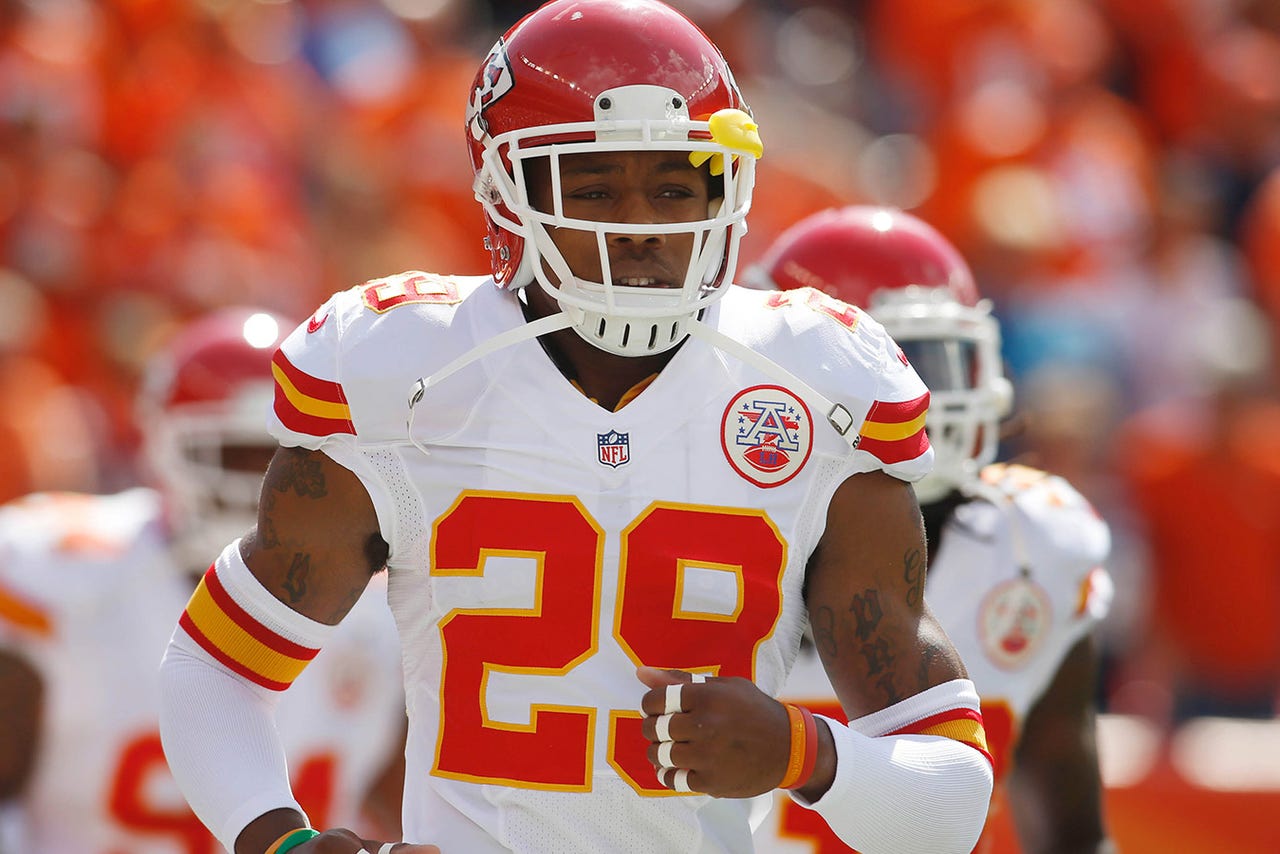 KANSAS CITY, Mo. -- Anthony Rizzo was diagnosed in 2008, at age 18, as a minor leaguer in the Boston Red Sox organization.
The next year, he hit .297 and slugged .461. The year after that, he hit 25 home runs and knocked in 100 runs.
The year after that, he was called up to The Show, having been acquired by the San Diego Padres. In 2014, now a cornerstone of the Chicago Cubs' youth movement, he was named a National League All-Star, socking 32 homers in 140 games on the North Side.
Mario Lemieux was diagnosed in January 1993, at age 27, while on a two-year run that saw him lead the NHL in points in back-to-back seasons.
He was out two months initially, returned for the '93 playoffs, and weathered fatigue and back problems that stymied '93-94 and wiped out the '94-95 regular season altogether. But in '95-96 and '96-97, Super Mario picked right back up where he left off, leading the league in points again over back-to-back campaigns at age 30 and 31.
There isn't just life after Hodgkin lymphoma. There is speed and skill, grace and glory, light at the end of a tunnel of chemotherapy, grind and prayers.
Eric Berry turns 26 on Dec. 29. The Kansas City Chiefs' safety was in the prime of his football life when a mass confirmed to be Hodgkin lymphoma was found in his chest late last month. Precedent says he has a hell of a shot at climbing right back up on that horse, radiation be damned.
"This is a diagnosis that is very treatable and potentially curable with standard chemotherapy approaches," Dr. Christopher R. Flowers, director of the Emory University Lymphoma Program, where Berry had been seeking diagnosis, said via a statement late Monday afternoon. "The goal of Mr. Berry's treatment is to cure his lymphoma and we are beginning that treatment now."
Berry began feeling pain in his chest on Nov. 20, during the Chiefs' 24-20 loss at Oakland. X-rays taken shortly thereafter showed a mass on the right side of his chest; physicians feared it could be the early stages of lymphoma -- a diagnosis confirmed by doctors at the Winship Cancer Institute at Emory, near Berry's Georgia's home.
Hodgkin lymphoma is a rare cancer of the white blood cells, most commonly found in young adults. While highly unusual, it's also highly treatable today: The five-year survival rate for Americans diagnosed with the disease from 2004-10 was 85.3 percent, according to the National Cancer Institute.
Even cases where the most common treatments -- chemo or stem-cell transplants -- have failed to kick in have new hope. A study published in the New England Journal of Medicine just this past Saturday revealed that such patients have responded favorably to a new drug called nivomulab. In layman's terms, nivomulab helps to aid a patient's own immune system better attack the cancer inside them.
In the meantime, as any friend or family member who's going through cancer treatments will tell you, the best things for Berry are threefold: rest, strength and constant encouragement. Chemo, while generally effective, is a marathon taxing of the body, and the constant fatigue that's a side-effect can easily weigh on the soul.
The Chiefs are selling T-shirts in support of Berry via the team's store and website, and teammates such as Justin Houston have made it clear that the Pro Bowl defensive back -- one of the vocal leaders on a defense that's already been without middle linebacker Derrick Johnson since Week 1 -- is never far from their collective hearts and minds.
"I can't tell you enough how much I appreciate all the words of encouragement, the blessings and well wishes," Berry said in a statement released by the Chiefs on Monday afternoon.
Keep the cards, the e-mails, the tributes coming.
As Berry hits the tunnel, you're the light waiting on the other side.
"I want to thank the Emory University School of Medicine, along with Dr. Flowers and his team, for all of their hard work and effort in diagnosing and creating a plan for me to battle this thing," Berry continued. "I will embrace this process and attack it the same way I do everything else in life. God has more than prepared me for it. For everyone sharing similar struggles, I'm praying for you and keep fighting!"
Lemieux, 1991-92 and '92-93: 291 points.
Lemieux, post-Hodgkin lymphoma, in 1995-96 and '96-97: 283 points.
Good Lord willing, Berry will be at that same peak, or near it, on the other side of his journey, however long it takes.
And knowing 29, don't be surprised if it isn't that long at all.
You can follow Sean Keeler on Twitter at @SeanKeeler or email him at seanmkeeler@gmail.com.
---
---