Kansas City Chiefs
Kansas City Chiefs
Chiefs dazed at recent slump as Chargers, Raiders lurk
Published
Nov. 27, 2017 5:44 p.m. ET
KANSAS CITY, Mo. (AP) -- Tyreek Hill thought everything was back to normal after a midseason swoon when the second-year wide receiver saw the Chiefs dancing and prancing through practice this week.

Alex Smith thought the same thing the way his team responded to an ugly loss to the Giants.

They were both dreadfully wrong.

Now, the same Chiefs team that beat the Patriots and Eagles on the way to a 5-0 start, and that just six weeks ago was considered a Super Bowl contender, has dropped five of its past six games.

And with the Los Angeles Chargers getting hot, the Chiefs' lead in the AFC West has been trimmed to one game.

"Yeah, a little frustrated," said Smith, whose interception to Tre'Davious White with about a minute left Sunday sealed a 16-10 loss to the Buffalo Bills that was every bit as ugly as the rest.

"Everyone is trying to figure out and do their job," Smith said. "Help get us going."

Problem is nobody seems to know where to start.

Smith began the season throwing 18 touchdown passes without a pick, but has since thrown four picks and only one touchdown pass.

Kareem Hunt was the league's top rusher for several weeks, but was held to just 17 yards on 11 carries by the Bills. And a group of wide receivers missing Chris Conley to a season-ending injury has looked abysmal against mediocre defenses.

Even star tight end Travis Kelce, the one sure thing in the Chiefs' offense lately, only had three catches for 39 yards against Buffalo -- dropping a ball along the way.

"Listen," Chiefs coach Andy Reid said, "everybody's got a piece."

Especially the coaching staff.

The Chiefs were creative and exciting and nearly unstoppable through the first five games, getting the ball to their playmakers in unique ways. They utilized Hunt in the open field, threw Hill the ball in space and scored at a rate that fans in Kansas City were unaccustomed to seeing.




Reid was living up to his reputation as a "quarterback whisperer," and young offensive coordinator Matt Nagy was making everybody forget about his predecessor, current Eagles coach Doug Pederson.

But that midseason swoon has turned out to be an epic collapse, and the Chiefs are now faced with a trip to the New York Jets on Sunday that could be crucial to turning their season back around.

"We have to go back to working on those small little things, you know? Continue to bring energy," Hill said, sitting in front of his locker. "I think the defense is going to continue to play great. We just have to use the defense's energy to fuel us."

The defense tried to pick up the Chiefs' popgun offense on Sunday, holding LeSean McCoy to 49 yards rushing and the Bills to 268 yards total.

But even that performance, stingy as it was, left something to be desired: The Chiefs didn't force a turnover that could have given them some momentum.

"This is the ultimate team game, so regardless if you blame the offense, we didn't get a turnover," Chiefs linebacker Derrick Johnson said.

"You have to create moments of momentum. Defensively, we played good yardage-wise, but somehow you got to get a turnover. We couldn't muster up."

Like the rest of the Chiefs, the veteran linebacker wasn't just despondent in the locker room. He was downright flabbergasted, almost at a loss trying to understand how the season's gone awry.

"It's tough, man, whenever you lose. Any time. Regardless of what the score is," Johnson said. "The ball has been rolling downhill and the more losses you get, the harder that ball is to stop rolling in the wrong direction. This is one of those games where you need to get it. We need to get a win.

"However we can get it, we need to get it, because it doesn't look good right now."

---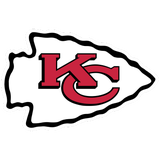 Get more from Kansas City Chiefs
Follow your favorites to get information about games, news and more
---