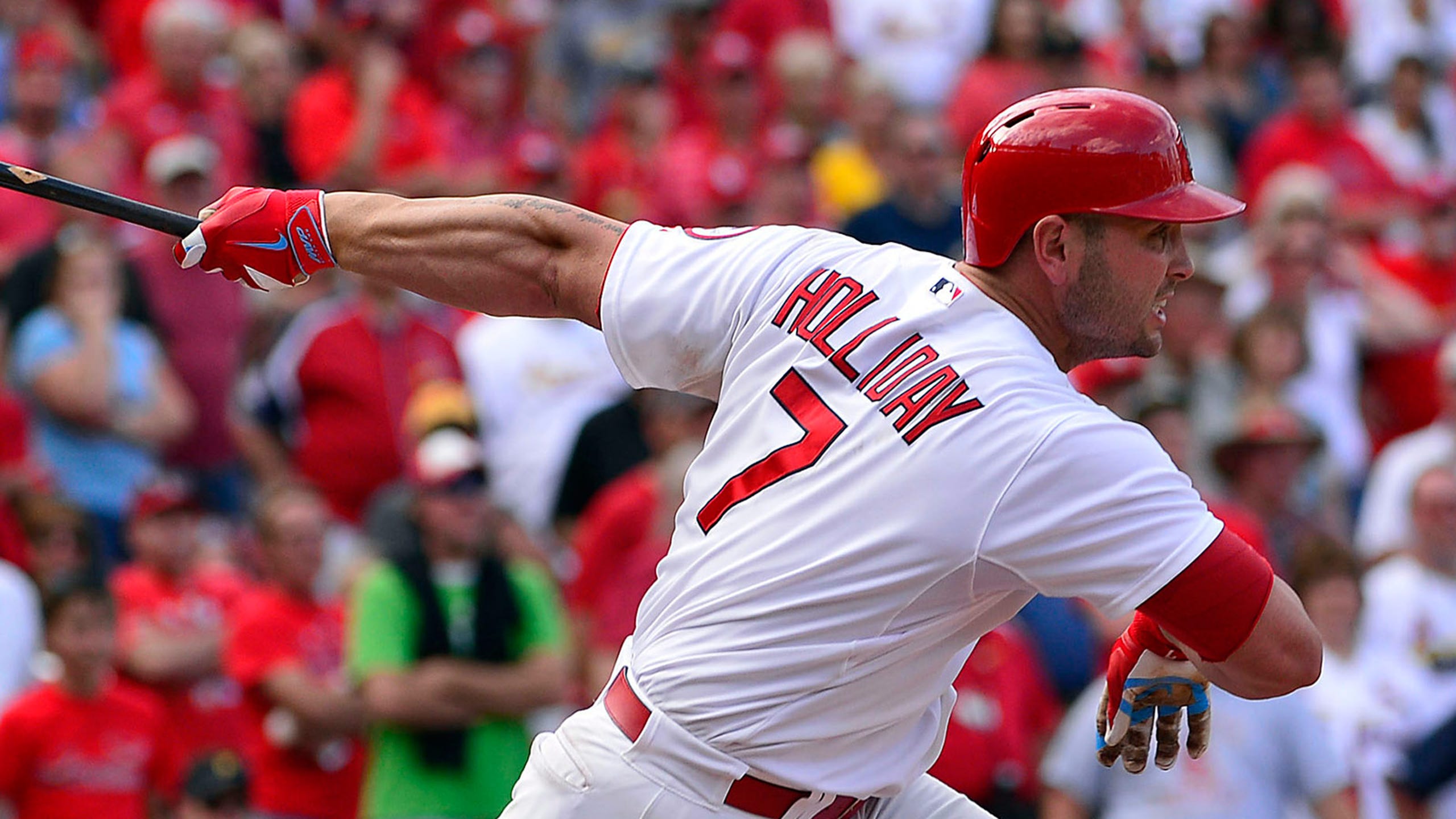 Cards veteran Holliday has more than lived up to big contract
BY foxsports • January 30, 2014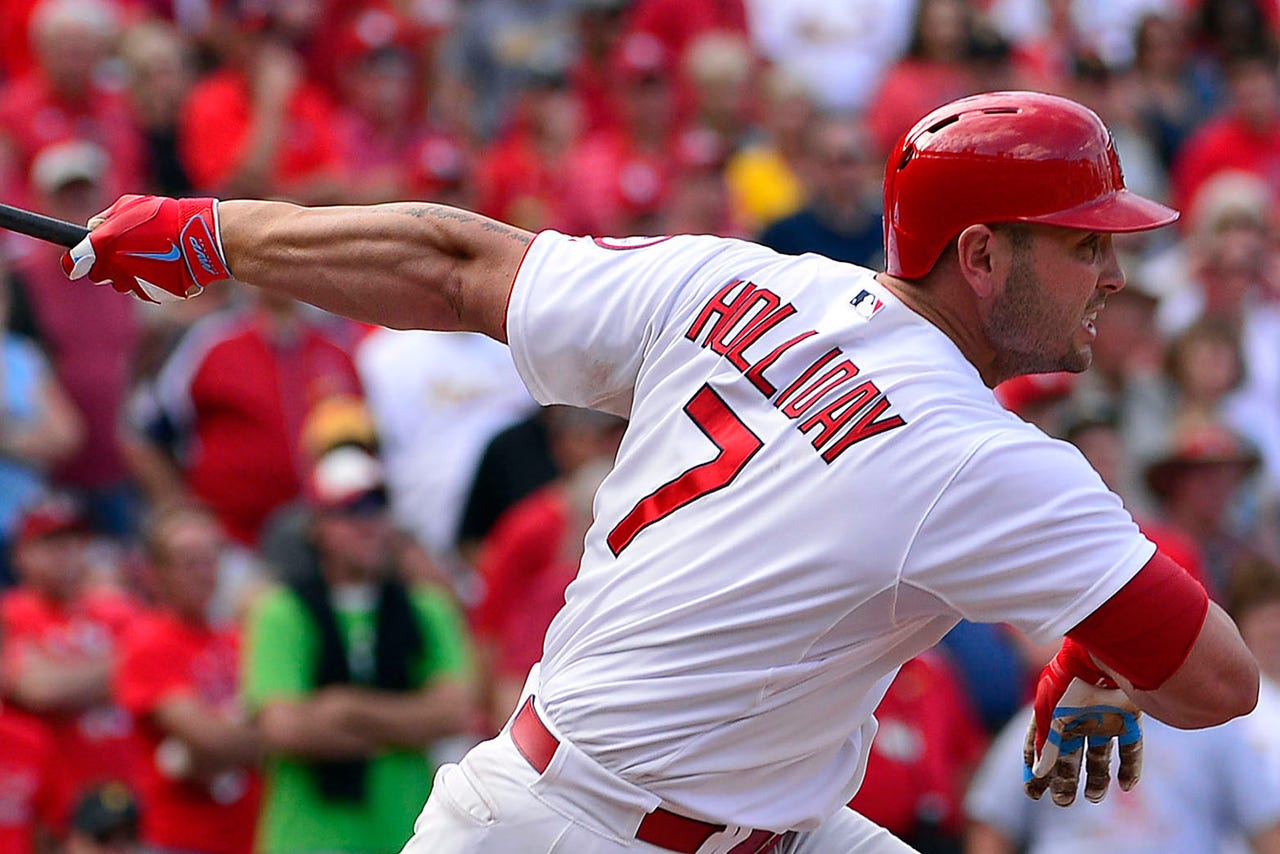 ST. LOUIS -- As Matt Holliday enters Year Five of his seven-year, $120 million deal, no longer does anyone (rationally) criticize the deal.
Sure, you still hold your breath whenever a fly ball is hit to left. Choice words might be muttered when he grounds into another double play, and hands may well be slammed to the coffee table when he doesn't come through with the game on the line.
But those merely are heat-of-the-moment frustrations. In the silly-money baseball world, anyone who looks objectively at Holliday's contract these days sees a partnership that has worked out nicely for both parties.
For the Cardinals, Holliday has been one of the NL's top five offensive players since signing his deal. He ranks second in on-base percentage (.386), fifth in on-base plus slugging percentage (.897) and tied for sixth (with Yadier Molina) in batting average (.301). For those who decry Holliday's lack of clutchness, his batting average with runners in scoring position is .301.
From all accounts, Holliday has been happy with the Cardinals, too. The team has enjoyed great success and, as the rare star who moved to and lives year-round in the city where he works, he and his family have become rooted in St. Louis.
Another and just as significant reason to like Holliday's deal: He has shown few signs of regressing. Though he turned 34 on Jan. 15 -- making him one day older than Albert Pujols, by the way -- Holliday is coming off his strongest half since scoring a deal that pays him $17 million a season.
His .348 batting average led the NL after the All-Star break, and his .994 OPS ranked fourth. Impressively, he struck out only three more times than he walked (35-32).
"I was pleased," Holliday said at the Cardinals Winter Warm-Up. "I wasn't exactly too happy (with the first half), but if you play long enough, you're going to have periods in your career you're not too happy with."
In a so-so first half, Holliday hit .268/.351/.448 and failed to make the All-Star team for the first time as a Cardinal. Still, his overall season -- which included a .390 batting average with runners in scoring position -- was good enough to rank him the majors' No. 1 left fielder in a recent countdown on MLB Network.
Based on misguided noise on social media, Holliday was expected to be even better after he signed his mega (at the time) deal. He was supposed to finish top five in MVP voting perennially and hit every season like he did in 2007 with the Rockies. (Such thinking was not realistic, simply because of the Coors Field effect. Holliday hit .376 with a 1.157 OPS at home that year.)
Of course, what matters most is what comes next. Does Holliday have another monster season in him? According to a longtime scout, Holliday's days as a bona fide MVP candidate have passed, but he has plenty left to remain a productive middle-of-the-order hitter for a championship contender. Holliday might look like a brute slugger and has launched a few mammoth home runs to prove it, but he's mostly an intelligent hitter with extraordinary strength.
"He shows very good ability to make adjustments," the scout said. "He might have to cheat a little to keep up with some fastballs, which could tend to make him more streaky than before. But he still has above-average power even though he's not strictly a pull hitter. When his approach is right, you'll see him going to the right-center gap."
If anything, Holliday might be getting stronger, considering how his teammates rave about him. When talking about the best weightlifters on the team, Adam Wainwright said he doesn't include Holliday "because he's a freak."
Added Shelby Miller: "The weights are afraid of him."
Not that anyone has questioned Holliday's work ethic, but as he ages, he says, he spends even more time in the gym during the offseason.
"I take my workouts every offseason and try to push myself further than I did the previous offseason," he said. "As you get older, you have to outwork them. That's the approach I take."
It's an example from which the younger Cardinals have benefited, too.
Holliday makes a point of working out with teammates in the offseason. It's been Trevor Rosenthal this winter, David Freese in the past. Holliday also has brought in Cardinals prospects -- on his own dime -- to train with him in other years.
His leadership, in fact, should not be discounted when considering his contract and value to the Cardinals. Hardly the outspoken type -- his mom insists he's shy -- Holliday leads by more than example. Yet he makes a point of reaching out to newcomers to the organization and letting them know he's there when needed. He has also said that he speaks up in the clubhouse more than outsiders know.
Though this season he becomes his team's oldest regular for the first time (and third-oldest Cardinal behind Randy Choate, 38, and Mark Ellis, 36), Holliday isn't looking to embellish his leadership.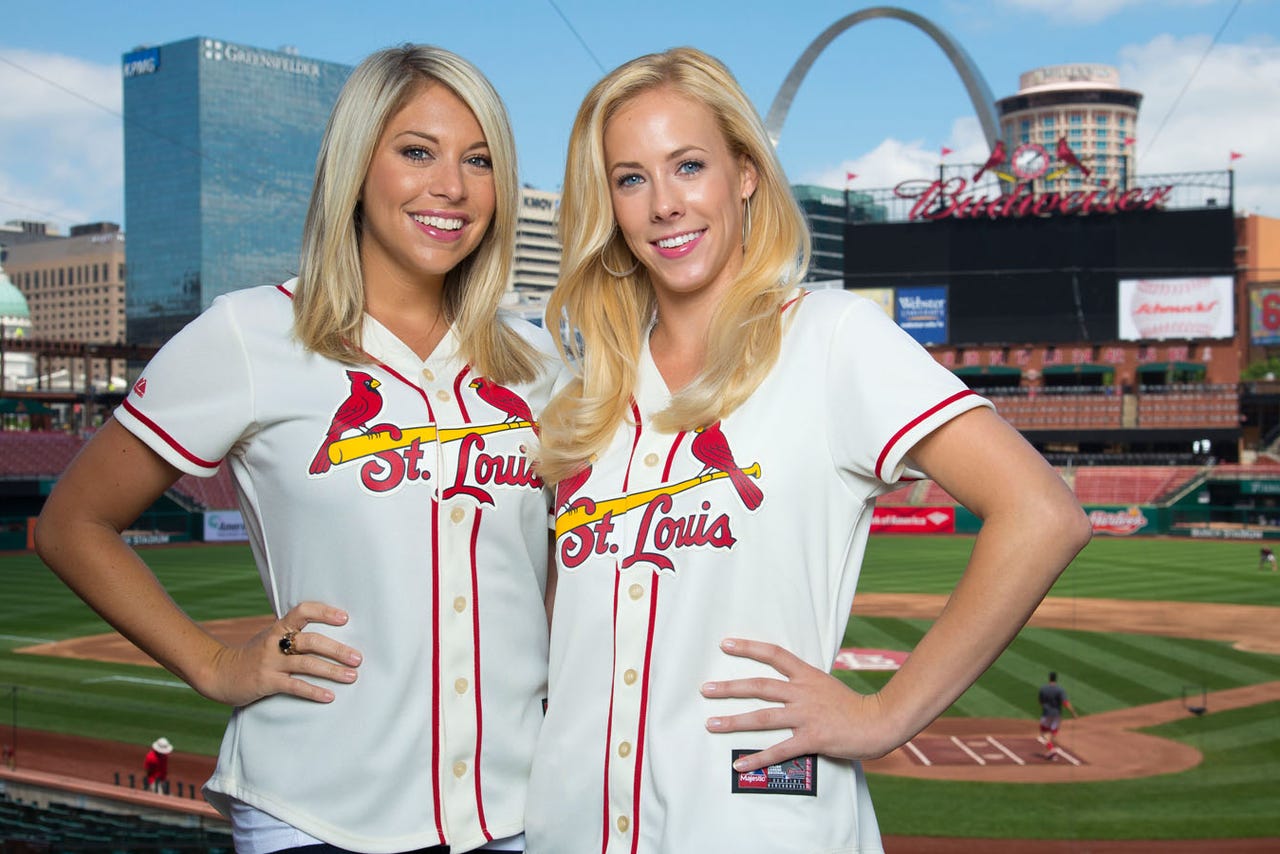 FOX SPORTS MIDWEST GIRLS: Read their bios, check out their upcoming appearances and view their photo galleries and videos.
"That's been part of my role since I got here," he said. "Carlos (Beltran) was a big part of our leadership and David (Freese) as well, but we've got Yadi, Adam and myself. That will be our roles as veteran players. Nothing's really changed with that."
Nothing has changed regarding Holliday's goals for the upcoming season, either.
"I always want to have the best season of my career," he said. "That's how I train, so whatever that looks like, that's my goal as I train and go on into the season."
He isn't likely to repeat 2007 but, at this point in his career, to be able to legitimately shoot for such a goal is quite notable.
It makes his contract look even better, too.
You can follow Stan McNeal on Twitter at @stanmcneal or email him at stanmcneal@gmail.com.
---
---