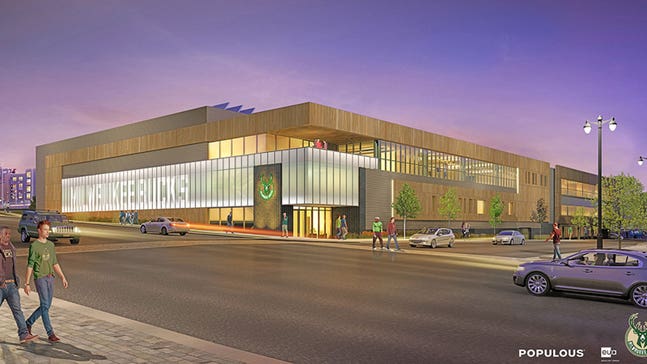 Bucks release renderings of new training center
Published
Mar. 17, 2016 3:37 p.m. ET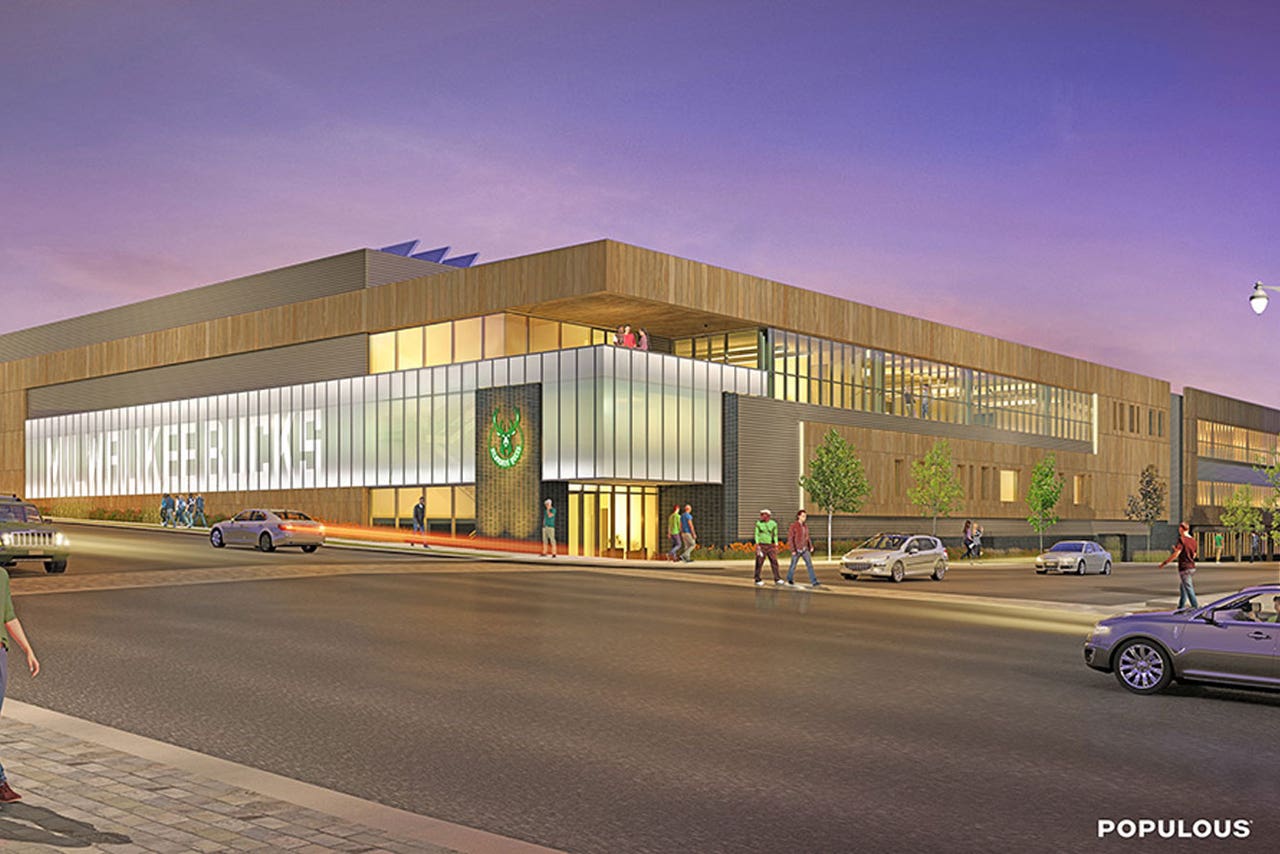 The Milwaukee Bucks on Wednesday released a pair of renderings of the team's new training center in conjunction plans for a new arena.
The center will be two stories high and include approximately 55,000 square feet of space for team use. Milwaukee-based Eppstein Uhen Architects and Populous designed it, and local builder JP Cullen has been tabbed to manage the construction of the facility, which is expected to begin this summer.
"Our new training center will symbolize the championship-caliber focus and commitment to excellence that will become the hallmarks of Bucks basketball," Bucks President Peter Feigin said. "This state-of-the-art facility for our players and basketball staff will return the year-round home of Bucks basketball to downtown Milwaukee where it belongs.
The materiality of the training center will be made of weathered zinc and will have a two-story glass enterance for the public. The materials offer texture and patina reminiscent of Milwaukee's industrial past, but executed and composed in a clean, modern aesthetic.
"The new Bucks training center is a reflection of the championship culture the Bucks are building and their commitment to Milwaukee," said Greg Uhen, CEO and Managing Partner of Design at Eppstein Uhen. "This investment in our city will become a state-of-the art home for the Bucks, designed as a high-tech athletic laboratory with very clean, functional and precise detailing. We envision this as a terrific gateway to downtown Milwaukee that contributes to the overall aesthetic of the neighborhood and helps make for a more interconnected urban environment."
---
---