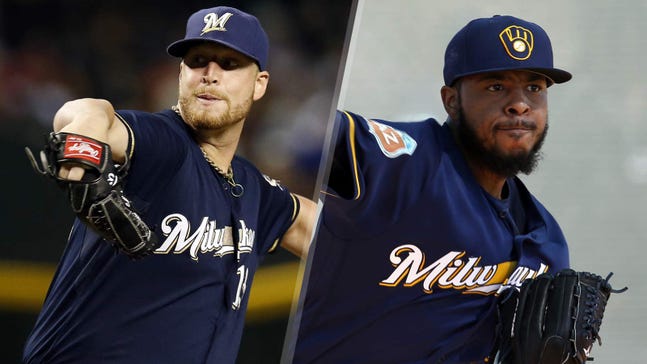 Brewers March 16 spring training notes
Published
Mar. 16, 2016 4:45 p.m. ET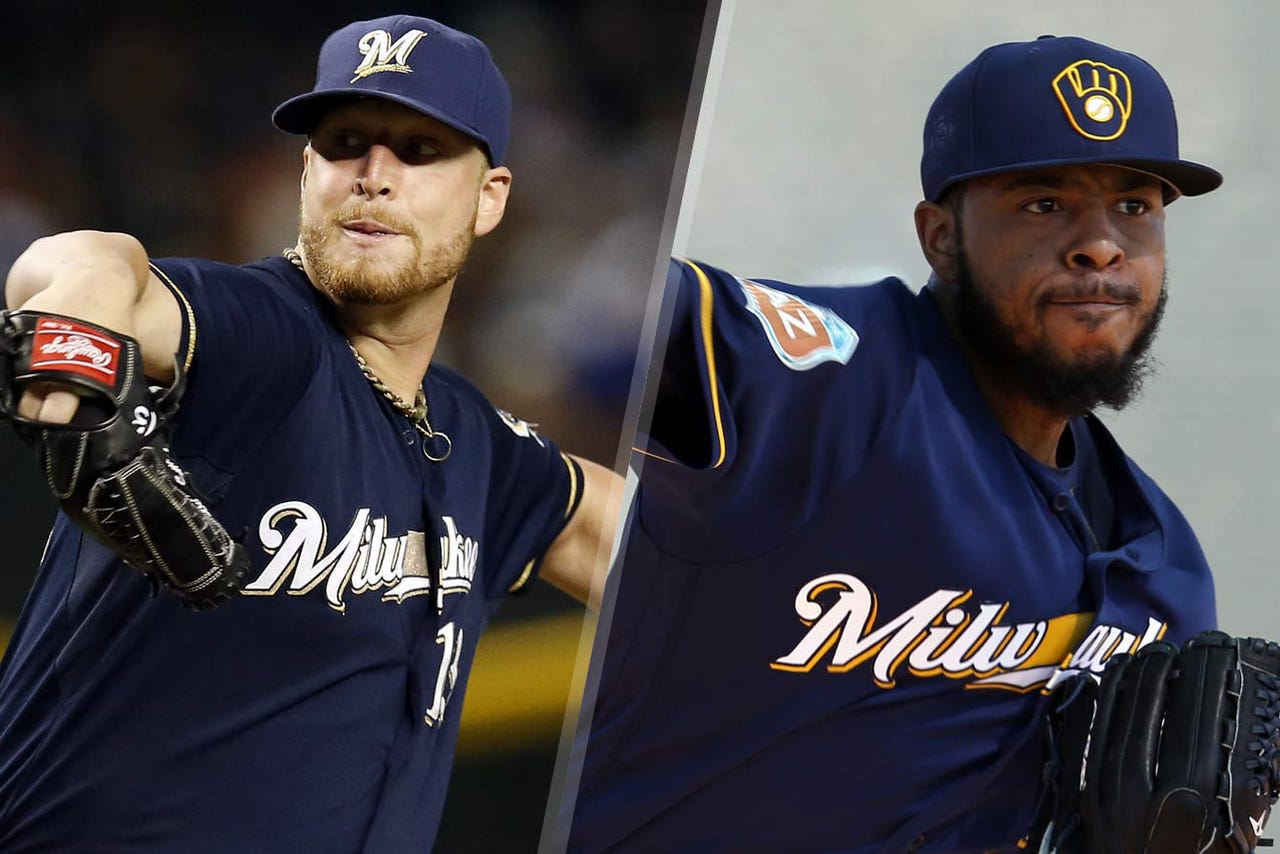 Naming an Opening Day starter is a time-honored tradition in spring training. Naming an Opening Day closer? Well, that's another story.
"I can guarantee you it will not happen," Milwaukee Brewers manager Craig Counsell said Wednesday. "There's no such position as Opening Day closer. You don't have to announce it. There's no spot on the lineup card for closer."
That being said, Counsell did say while "it certainly could end up being one guy" who closes for Milwaukee, he expects both Will Smith and Jeremy Jeffress to have save opportunities.
This despite the fact the fact that Jeffress has yet to pitch in a spring training game due to a hamstring sprain he suffered early in camp. However, Jeffress has been throwing live batting practice. He might have one more live BP before getting into a game. "He's still on schedule," Counsell noted.
Smith has appeared in four games in spring training entering Wednesday's game, allowing just one hit with no walks and two strikeouts in four innings.
Neither the left-handed Smith nor the right-handed Jeffress has much major-league closing experience. Smith has one career save (in 2014). He has 13 career save opportunities -- and 12 blown saves. The right-handed Jeffress also has one career save, although that was way back in 2011 with Kansas City. He has eight career save opportunities with seven blown saves.
Still, both Smith and Jeffress have the resumes to close. Last season with the Brewers, Smith had a 2.70 ERA, 1.200 WHIP and struck out 12.9 batters per nine innings while Jeffress had a 2.65 ERA, 1.265 WHIP and 8.9 K/9. Also, in ninth innings during their careers, Smith has allowed just a .182 average with only five walks and 17 strikeouts in 14 2/3 innings while in 27 innings Jeffress has held opponents to a .188 batting average and struck out 27.
"Those guys are both really good and one throws left-handed and one throws right-handed and I think we should take advantage of that," Counsell said.
Once concern for Counsell is finding other relievers to join that pair late in games.
"It's still the same question for me," he said. "We're looking for guys to supplement Will and JJ on the back end."
Lefty Sean Nolin, acquired on waivers from Oakland, has been the best out of the pen thus far among the other reliever as he's yet to allow an earned run in five innings (he did allow one unearned). Young lefty Josh Hader has allowed two runs, one earned, in five innings while veteran Chris Capuano has a 3.18 ERA over five innings but a 1.412 WHIP.
On the right-handed side, 22-year-olds Zach Davies (1.50 ERA) and Adrian Houser (2.25) have stood out, but could likely be ticketed for the minors. Damien Magnifico hasn't allowed a hit in three innings while Tyler Thornbug has a 3.60 ERA in five innings. No one else has stood out, as every other reliever on the 40-man roster has an ERA over 4, other than Jorge Lopez, who is at 3.60 but that doesn't account for an unearned run.
Meanwhile, there's still time, perhaps, for Blaine Boyer (4.15), David Goforth (5.79), Tyler Cravy (5.79), Corey Knebel (9.00), Ariel Pena (9.00) and Michael Blazek (30.86) to step up.
Another arm: Left-hander Francisco Morales is close to appearing in games. And it is apparent there are spots open in Milwaukee's bullpen.
"He has two offspeed pitches which are weapons for him," Counsell said. "What's been encouraging is he's got himself into game action quickly so we'll be able to see him in games out here quickly."
The plan for Braun: Ryan Braun is making his first spring training appearance Wednesday, but won't play Thursday. He'll be back in the lineup Friday. Counsell said the every-other-day thing will be the plan until Milwaukee's next off-day, and then the team will re-assess.
A good sign: With Scooter Gennett out, Colin Walsh and Yadiel Rivera have gotten more opportunities than originally expected. Counsell made a point Wednesday to compliment Rivera, who is 7 for 21 (.333) with two home runs early on.
"He's had a nice first three weeks of camp in all areas," Counsell said.
---
---