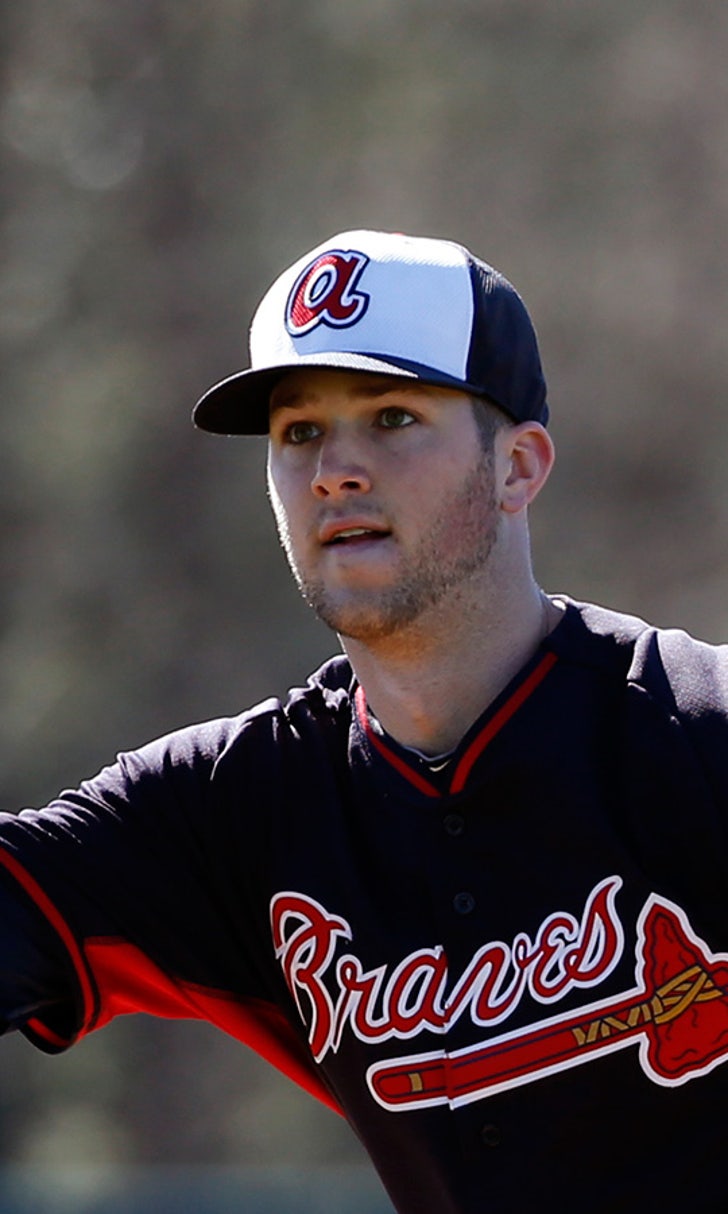 Braves players get face-to-face with video game design
BY Zach Dillard • February 21, 2014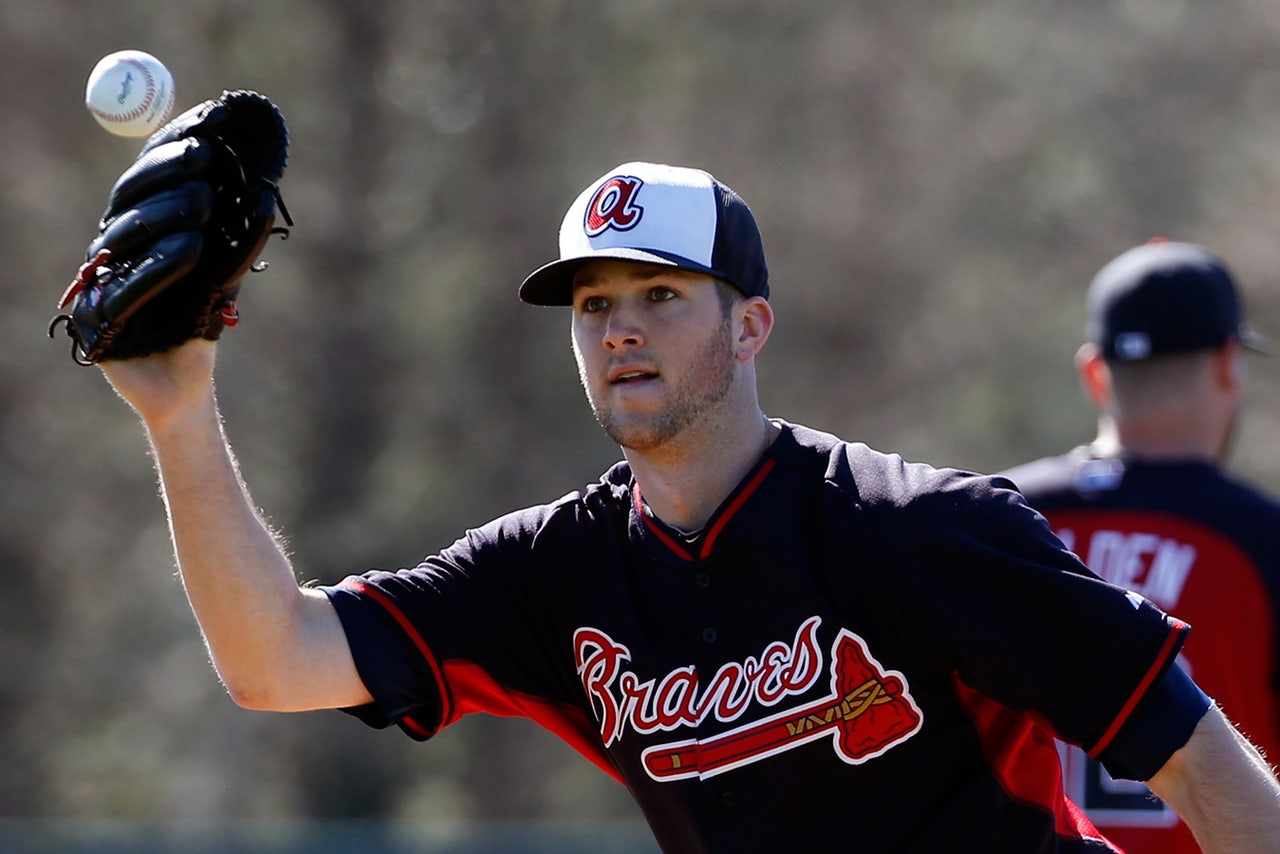 LAKE BUENA VISTA, Fla. -- B.J. Upton notices subtle changes over the past five or six years. A little here, a little there. It's Mike Hash and his team's job to capture every last one of them.
For Upton, the changes are seen in mirrors. Unlike his younger brother Justin, who can allegedly grow a full beard in a week's time, the oldest brother often lacks the necessity to carry a shaving kit. When he was younger, then an outfielder with Tampa Bay, the facial hair was even more sparse. Now, there are (barely visible) signs.
Mike Hash will aim to capture those, too.
Hash, then in his first year with Sony Entertainment, worked with Upton back in 2008, providing a digital 3-D scan of the outfielder's face for the consumer electronics company's popular baseball video game franchise, "MLB: The Show." For the past six years, he and his team have scoured spring training facilities to "map out" players' faces for realistic-looking digital depictions on-screen.
On Thursday afternoon, in its first stop on an early-spring tour through Florida's Grapefruit League, the Sony crew brought in four Atlanta Braves players for additions or updates to the game: Upton, Alex Wood, Evan Gattis and Christian Bethancourt. One by one, the players filed into a nondescript room off the same corridor as the team's clubhouse and were told to sit down in what looks like a black retro-1950s barber chair, a narrow headrest positioned to keep the subject's head still. Then light bulbs flash, the chair rotates slightly and bulbs flash again. Over and over -- slight rotation, flash, slight rotation, flash -- until there are photographs of every possible angle a video game designer could need of a player's face.
"It's kind of its own little art form," Hash said.
Wood gave his own take: "It's crazy."
To even get to the Kanye-esque photo shoot, Hash's crew required a three-hour setup of six off-the-shelf digital cameras, aligning them vertically on a tower in the vague shape of a ramp. The barber chair faces the tower and can spin whichever way the Sony folks need. There is a constant need for re-takes. Players often begin to anticipate the flash; blinking and squinting are common hurdles. But the results are "movie quality," according to Hash, and when it's all said and done, the game's designers are delivered a three-dimensional face that inches closer and closer to its real-life counterpart with each passing year.
Technically, the high-tech scan is contracted out through the Major League Baseball Players Association, which then licenses the use of the player likenesses over to Sony. Plugging fresh faces into Sony's acclaimed 3D world can be a complicated process.
"We get a list from the people that make the video games," said Hash, who was an art student at Mesa College in San Diego before getting into the business. "They send out a request list like, 'Hey, we really like these players. Can we get them?' MLB will say, 'Obtainable. Obtainable. We can't get this guy for you.' They give us the list based off who they think we can get."
Despite upgrades to the company's newest console, the PlayStation 4, the list of players is smaller than ever this season, for reasons unknown to Hash. The official league count is 130 new faces. Last season's was 300. The process is set to take about two weeks.
Some are ready to play it now.
Christian Bethancourt relies on Braves shortstop and spring training teammate Andrelton Simmons most when he's playing video games -- not as a fellow player, though. Bethancourt, the team's young catching prospect, uses the The Show's version of the defensive whiz as his go-to player, always playing with his own organization. It seems to be working out so far, because he hasn't given up on the game yet.
Especially now that he's going to be in it.
"My whole life we grew up as kids playing baseball, playing Little League, and the first thing you do when you get back home is playing MLB: The Show," Bethancourt said. "And now it's pretty exciting to basically be able to play with yourself. I mean, I never got a chance to do (the 3D facial mapping) out here.
"As soon as you see your name on there ... finally you get to see yourself. I've always been playing with the Braves and seeing Chipper (Jones) and Brian (McCann) and (Jason) Heyward, (Freddie) Freeman, all those guys. Now I get a chance."
This is a different version of a "Welcome To The Big Leagues" moment. While Upton may or may not notice a little alteration in facial hair on this year's model, young players like Wood and Bethancourt get a kick out of being able to play as themselves on a video game somewhere outside of Create-A-Player mode. There's a well-documented culture of athletes playing their individual sport's video games, and it exists in the Braves locker room as well, perhaps carried on most notably by reliever Jordan Walden. He knows his stuff in that department -- even the stuff, his stuff, Sony gets wrong. For example, take this exchange in the clubhouse on Thursday:
"If they can get me hopping, I don't know -- if they do, then I'll be impressed," Walden said of his unique pitching delivery. "On last year's (game) I'm like 98-99 (mph) sidearm, three-quarter. I was like, 'I'll take it.'"
"At least you were throwing harder," Wood said.
"Yeah. I throw like four pitches on the game. I only throw like two in real life. I'll take it."
OK, so Hash & Co.'s 3-D mapping has its limitations: it can't alter Jordan Walden's arm slot or adjust Mike Trout's batting stance or get digital Freddie Freeman to dish out digital hugs. That's a little out of their setup's reach. But the players' likenesses, especially on a newer console with higher resolution capabilities, should be better than ever.
At the very least, the new names will be right, which is a pretty good start for the new guys.
"I'm gonna have to buy the game now," Wood said. "Since I'm in it, I gotta get it, right?"
---
---