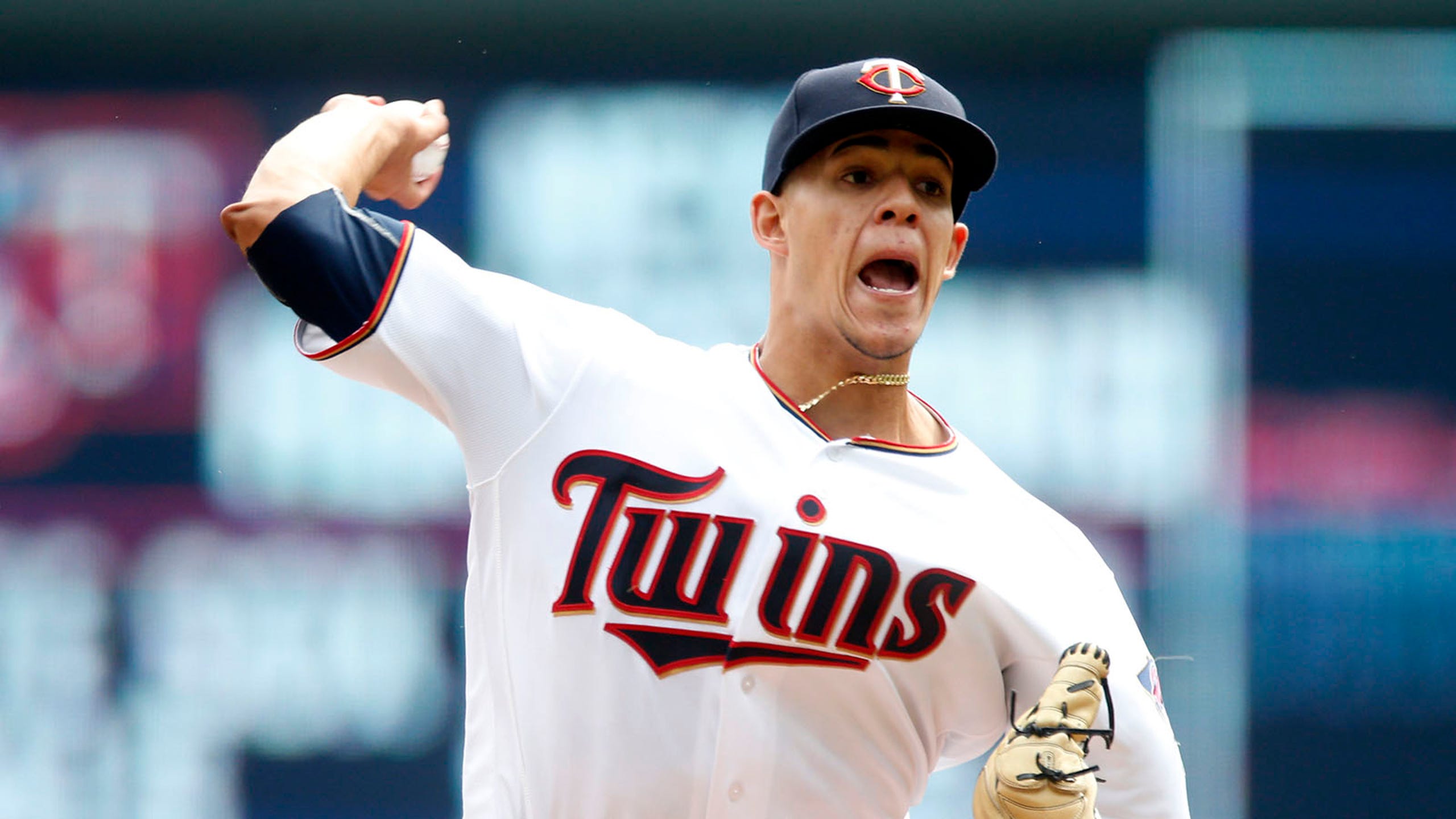 Berrios struggles as Twins swept by Tigers
BY foxsports • August 25, 2016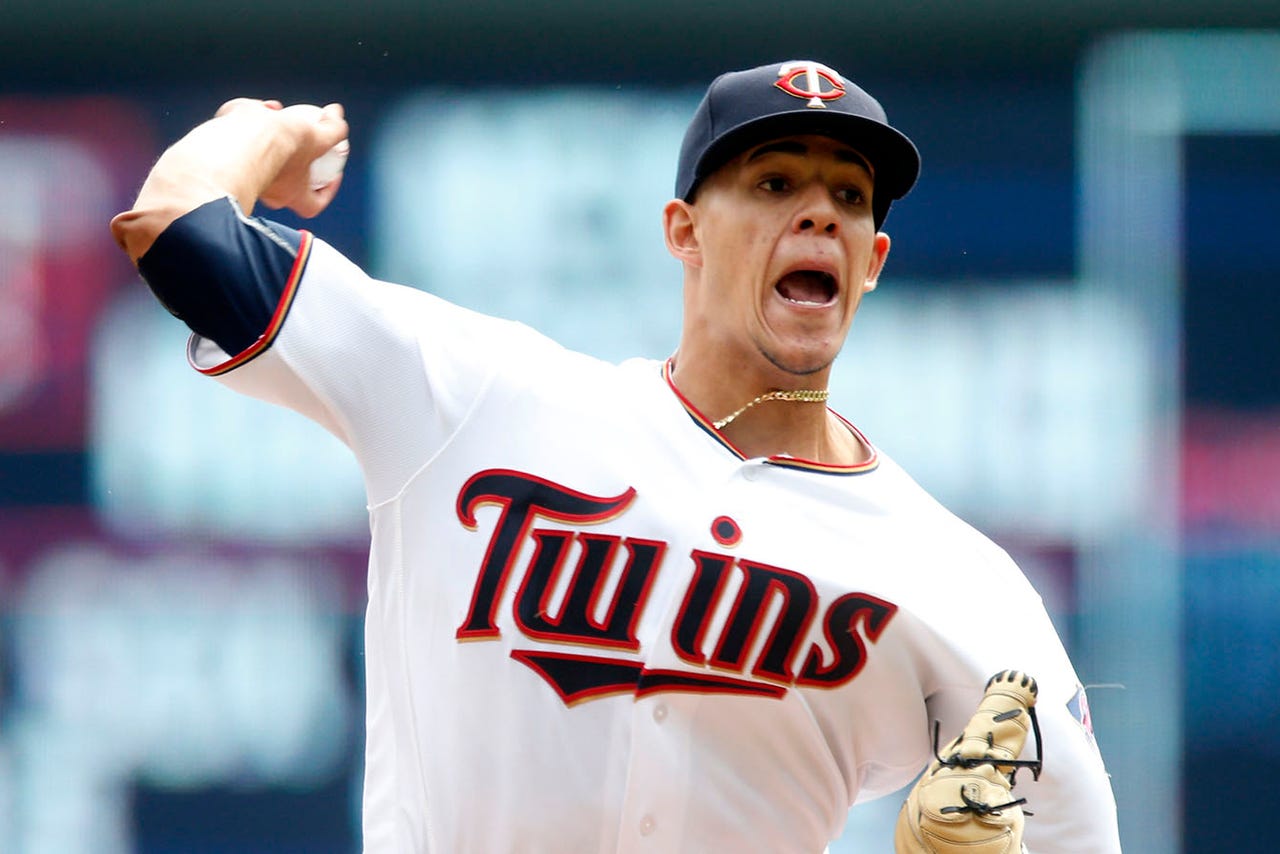 MINNEAPOLIS -- Jose Berrios has returned to Triple-A, where he has dominated for a second straight year.
Maybe next time he'll be back in Minnesota with a better feel for how to make it in the majors.
James McCann had a three-run homer among his four hits, Daniel Norris pitched into the seventh inning and the Detroit Tigers beat Berrios and the Twins 8-5 to complete a three-game sweep for Minnesota's seventh straight defeat.
Berrios and Tyler Duffey, who gave up six runs in three innings on Wednesday, were both sent down after the game.
"I'm going to take advantage of my starts down there in Rochester and do what I can to get back up here," Berrios said through an interpreter.
Berrios (2-4) finished five innings, but he gave up six runs on six hits and five walks in his ninth major league start. His ERA actually dropped four percentage points, to an unsightly 9.24. He has finished six innings only once.
Manager Paul Molitor was asked for his assessment of Berrios and his ability to stay upbeat about his fledgling career.
"I think he's learned how to present himself in a way that shows that he's a smart young man who's absorbing and trying to apply taking the good with the bad, learning from both," Molitor said, "but my guess is that young players struggling up here, it takes its toll."
Catcher Juan Centeno made a mound visit three batters into the game after Berrios issued back-to-back walks, and Ian Kinsler's two-run double in the second sent the Tigers on their way. McCann's two-out, three-run drive into the flower bed above right-center field pushed the lead to 6-0 in the third inning.
"I'm surprised. However, I do understand the decision. I do understand they want me to go down there and gain more confidence in what I'm doing," said Berrios, who's the organization's top pitching prospect after being picked 32nd overall in the 2012 draft.
The Twins could have kept Berrios around to work through the struggles in a lost season, but as with center fielder Byron Buxton, they felt the move was necessary to reduce the pressure on the rookie.
"You're not doing him any favors right now and you still have to try to protect your team," Molitor said, adding: "I love getting guys experience, especially when we are where we are, but there becomes a point where it doesn't seem like the right thing."
Andrew Albers will be recalled from Rochester, and another roster move will be made on Friday.
The Tigers, trying to stay close in the wild-card race, are 10-2 against the Twins this year. They stretched their winning streak at Target Field to eight games.
Norris (2-2) struck out five in 6 1/3 innings, allowing six hits without a walk in his longest and strongest start this season. He took a shutout in the sixth, surrendering RBI singles by Robbie Grossman and Eduardo Escobar over his last two innings.
Victor Martinez went 3 for 4 with two RBIs for the Tigers, raising his career batting average at Target Field to .370 in 46 games. He's 16 for 26 there this year and has scored seven runs in six games.
Francisco Rodriguez preserved the victory by striking out two in a perfect ninth for his 35th save in 38 opportunities.
Max Kepler had a two-run double for the Twins to give him a league-high 55 RBIs by a rookie, but the Twins finished 2-8 at home in August. They allowed an average of 7.9 runs per game.
MAUER MENDING
Twins 1B Joe Mauer was out for the second straight game because of soreness in both quadriceps muscles more significant than originally believed, but Molitor said he's planning on Mauer being back in the lineup on Friday.
TRAINER'S ROOM
Miguel Sano was the DH again for the Twins, with a sore elbow that has kept him from playing 3B for a week. Molitor said he doesn't believe Sano is confident enough yet to make the long corner throws.
UP NEXT
Twins LHP Pat Dean, subbing for an injured Hector Santiago, will pitch on Friday at Toronto. Dean (1-3, 5.48 ERA) last started for the Twins on June 17. He'll face former Twins LHP Francisco Liriano (6-12, 5.21 ERA), who was recently acquired in a trade with Pittsburgh. This will be Liriano's fourth start for the Blue Jays.
---
---