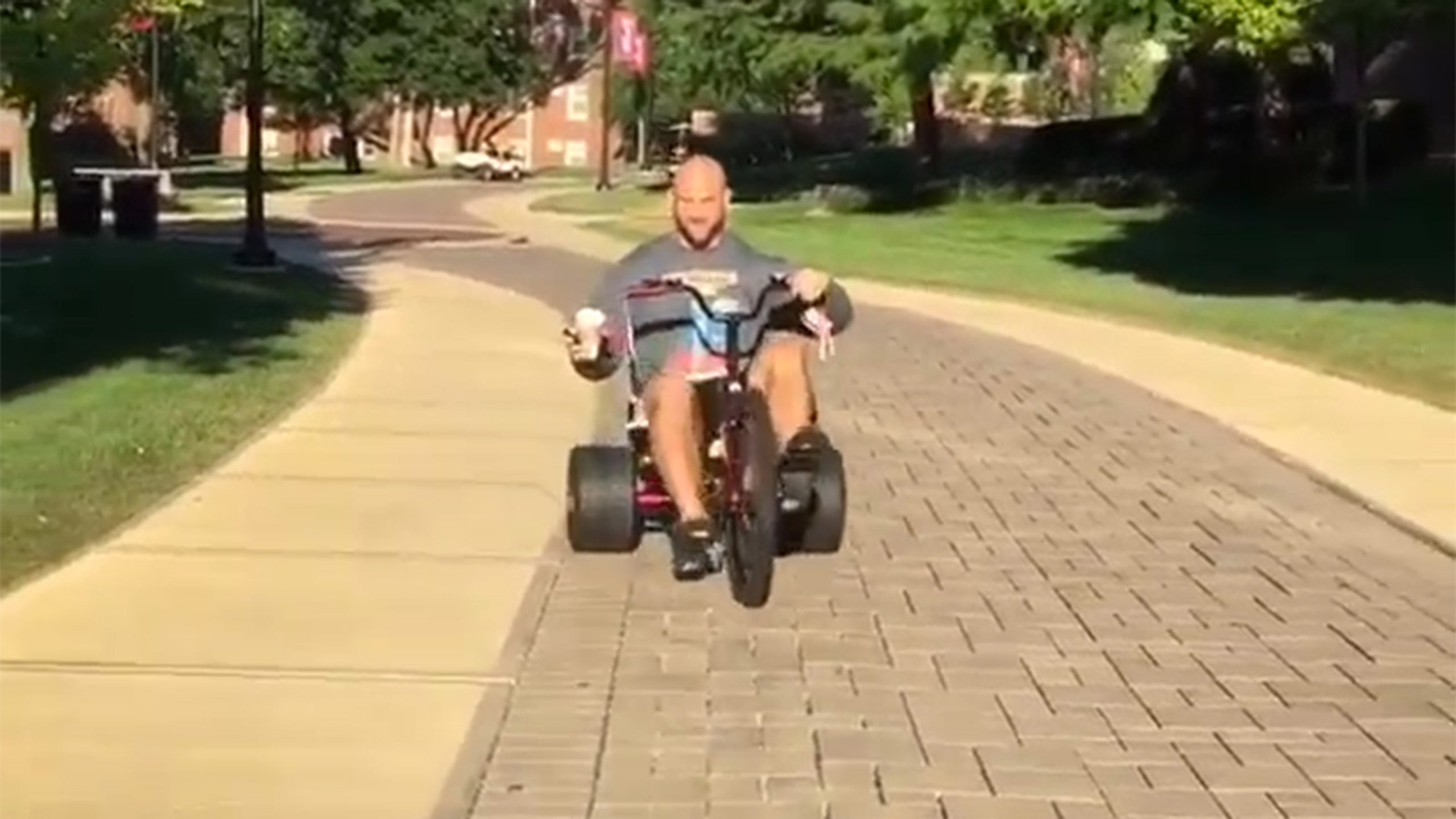 Bears' Kyle Long has the best ride in the NFL
BY Jimmy Traina • August 3, 2015
Bears offensive lineman Kyle Long currently has the best training camp ride in the NFL. This is how the 6-foot-6, 313-pound Long currently commutes to work.
And whatever you do, don't question Long about his big wheel. He won't hesitate to set you straight, as one Twitter follower learned this weekend when he got a NSFW response.
Check out what happened when a very young autograph-seeker got to meet the Texans superstar.
This is what the trailer would look like if a "30 For 30" was made about Ronda Rousey's win at UFC 190.
Dodgers outfielder Andre Ethier hit a game-winning homer against the Angels yesterday. This caused teammate Enrique Hernandez (No. 14) to unleash one of the best dances we've seen this season at the 1:17 mark of the video below.
Jerry Seinfeld cannot contain his excitement about the Mets.
Oh my god. @Mets I can't believe I can actually say this, but is it true that there is now "A Cespedis for the rest of us"? #mets #T7L

— Jerry Seinfeld (@JerrySeinfeld) July 31, 2015
If you remember the days before this Internet thing came around, you might remember getting your sports scores via Sports Phone. Newsday remembers the organization in this fun look back.
This video featuring the "Friday Night Lights" coach, played by the great Kyle Chandler, is being played in Alamo Drafthouse Cinemas across the country.
Former WWE announcer Jim Ross remembers the iconic "Rowdy" Roddy Piper, who passed away on Friday.
Got a link, comment or question? Email Jimmy.Traina@fox.com.
---
---