National Football League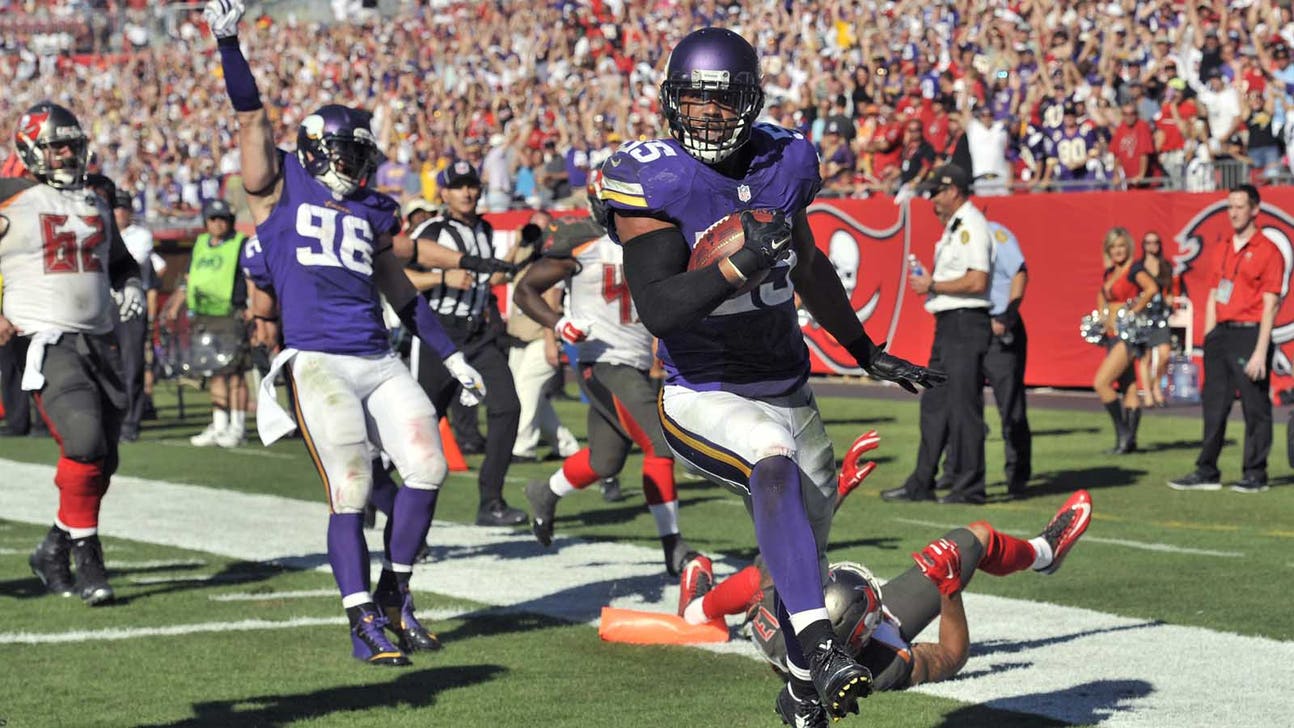 National Football League
Barr's breakthrough play gives Vikings plenty of reasons to smile
Published
Oct. 27, 2014 6:00 p.m. ET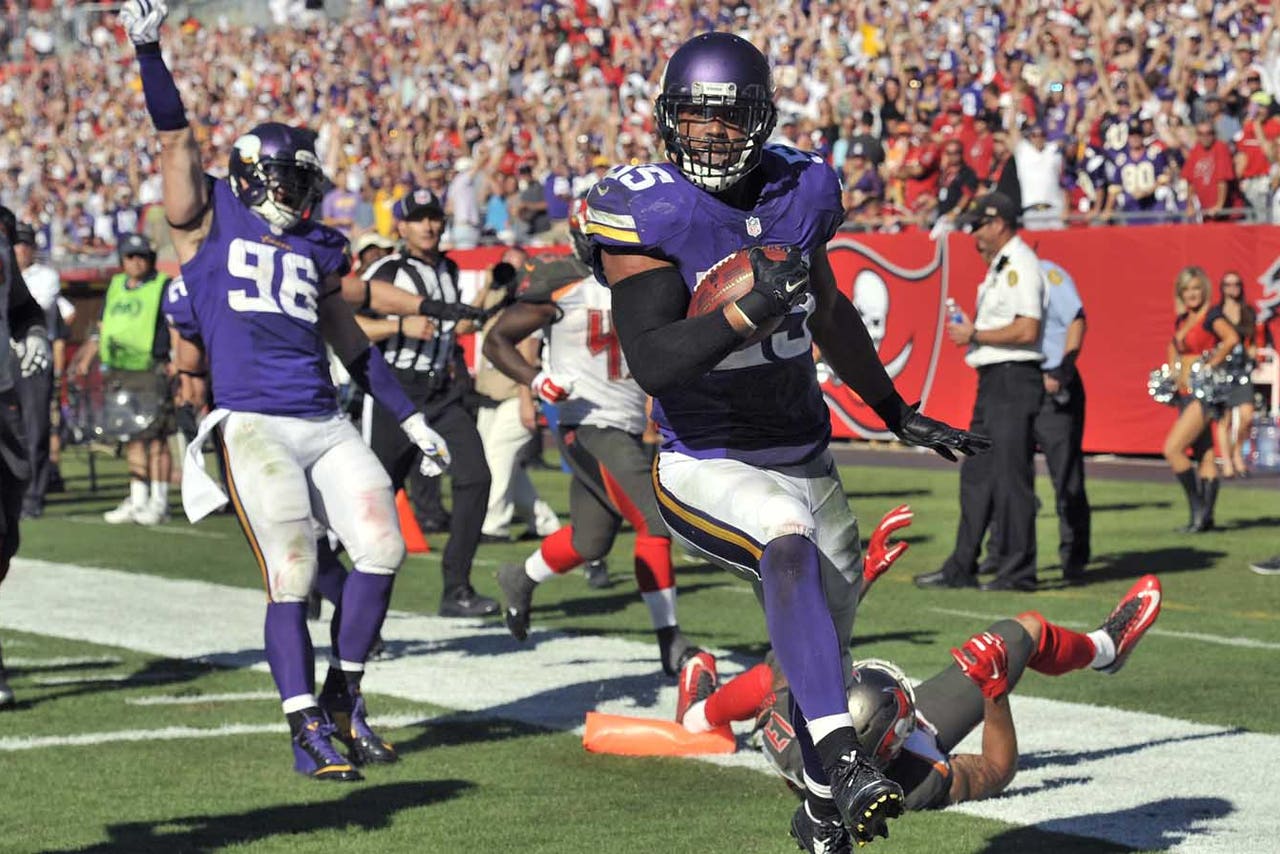 EDEN PRAIRIE, Minn. -- When Minnesota Vikings linebacker Anthony Barr allowed Tampa Bay tight end Austin Sefarian-Jenkins to catch a 10-yard pass in overtime on Sunday, coach Mike Zimmer was upset momentarily with his prized rookie for allowing the reception.
A few moments later, Zimmer was elated. Barr ripped the ball out of Sefarian-Jenkins' hands, alertly scooped it up and ran 27 yards for a game-winning touchdown to salvage a 19-13 win for Minnesota and brought a host of good feelings to the Vikings as they returned to the team facilities on Monday.
"I've seen coach smile for the first time in a couple weeks, so that's a good sign," Barr said of the atmosphere on Monday following the win.
Barr is giving his coach many reasons to smile.
The No. 9 overall pick in May's draft, Barr seized a victory with his individual effort on Sunday, becoming the only player in NFL history to cause a fumble and return it for a touchdown in overtime. The strip, recovery and touchdown could define Barr's rookie season when it's all over because of what else he's done as an every-down player so early in his career.
Barr is third among all rookies with 54 tackles this season and has an NFL rookie-high three sacks. He's also recovered three fumbles, tops among all rookies, and is giving the Vikings justification to get excited about the potential of their rookie linebacker.
"Early in his career he's already made a bunch of huge plays for us and that's always great to have a young guy that's going to be an up-and-coming star in this league," defensive end Brian Robison said. "To do the things he's been doing has just been awesome for our defense."
Barr arguably has been the team's most valuable defensive player just eight games into his career. Harrison Smith has been the playmaker in the secondary, while Barr has been steady in his ever-evolving role in the front-7.
Zimmer said after Sunday's game that he always had high hopes for Barr, but even the defensive-minded coach wasn't sure Barr would develop as quickly as he has.
Barr was known strictly as a pass rusher coming out of UCLA. He's had to take on more of a complete role, working on coverage and reading plays in front of him instead of simply using his speed to beat offensive line.
"Obviously (Barr is) very, very talented, but I think the thing I love the most about him is the way he studies when we're in here in meetings," Zimmer said. "He takes a lot of notes. He's very prideful about not making the same mistake twice and he continues to get better. He wants to be very, very good and the other thing, as I said before, there's a lot of other people helping him."
The transition Barr made from college pass rusher to all-around linebacker in some ways mirrored DeMarcus Ware, who Zimmer coached in Dallas and said was the best rookie defender he's had.
Zimmer withheld making comparisons to Ware, who is potentially a future Hall of Famer and is tied for fourth in the league this season with seven sacks. Ware is third among all active players with 124 sacks.
"DeMarcus is a fantastic player and it's only been eight games for Anthony," Zimmer said. "So, we'll hold on the Canton votes for a while."
Zimmer is keeping his star pupil grounded and the laid-back Californian doesn't mind the tough love.
"It's always good to have your coach push you and want you to be great," Barr said. "I have the same expectations for myself. I've got to continue to improve and hopefully win more games . . . they'll show you love every now and then. But it's always good to keep level-headed and go past that play and play the next play."
Barr has proven vital to the Vikings' resurgent defense. Minnesota ranks ninth in the NFL in fewest yards allowed and Barr has played every defensive snap of the past five games. He's only missed two snaps since playing 88 percent of the time in the season's first game, and he's second on the team in tackles and tied for third in sacks.
"I think I'm pretty versatile and I think this defense definitely allows me to line up in different areas and use my talents in a positive way to help the team win games," Barr said, adding: "My expectations are very high. They're going to continue to be so and I have to continue to make plays to help the team win."
Barr, after being beat by Sefarian-Jenkins for a touchdown with 2 minutes, 2 seconds left to give Tampa Bay a lead on Sunday, came back and made the play to win Sunday's game.
Once believed a strange fit for Zimmer's 4-3 system, Barr's talents have adapted to mesh with Zimmer's philosophies.
"His abilities just fit the scheme perfectly because he can do so many things well," Greenway said. "If you draft him and stick him at defensive end or stick him at linebacker all the time, it doesn't give him range to kind of do everything he's good at. The scheme's a great fit for him. He's playing well, obviously and not just on the last play. He's playing good football throughout the four quarters."
Follow Brian Hall on Twitter
---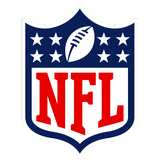 Get more from National Football League
Follow your favorites to get information about games, news and more
---