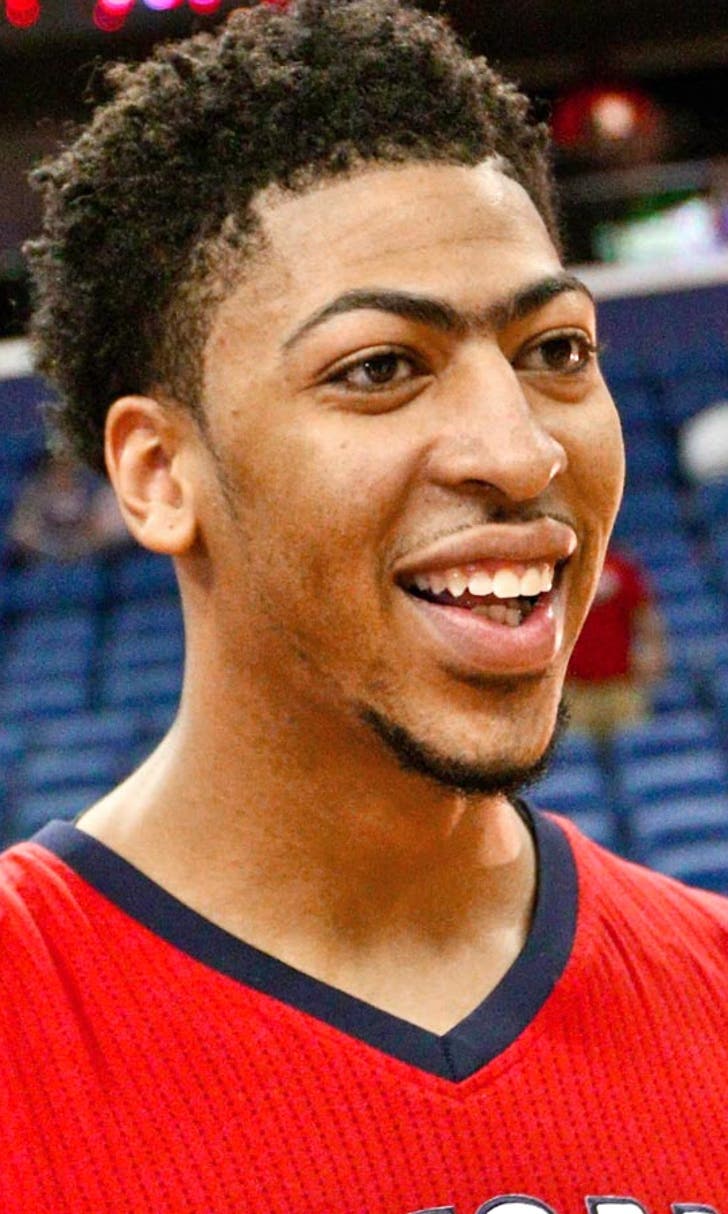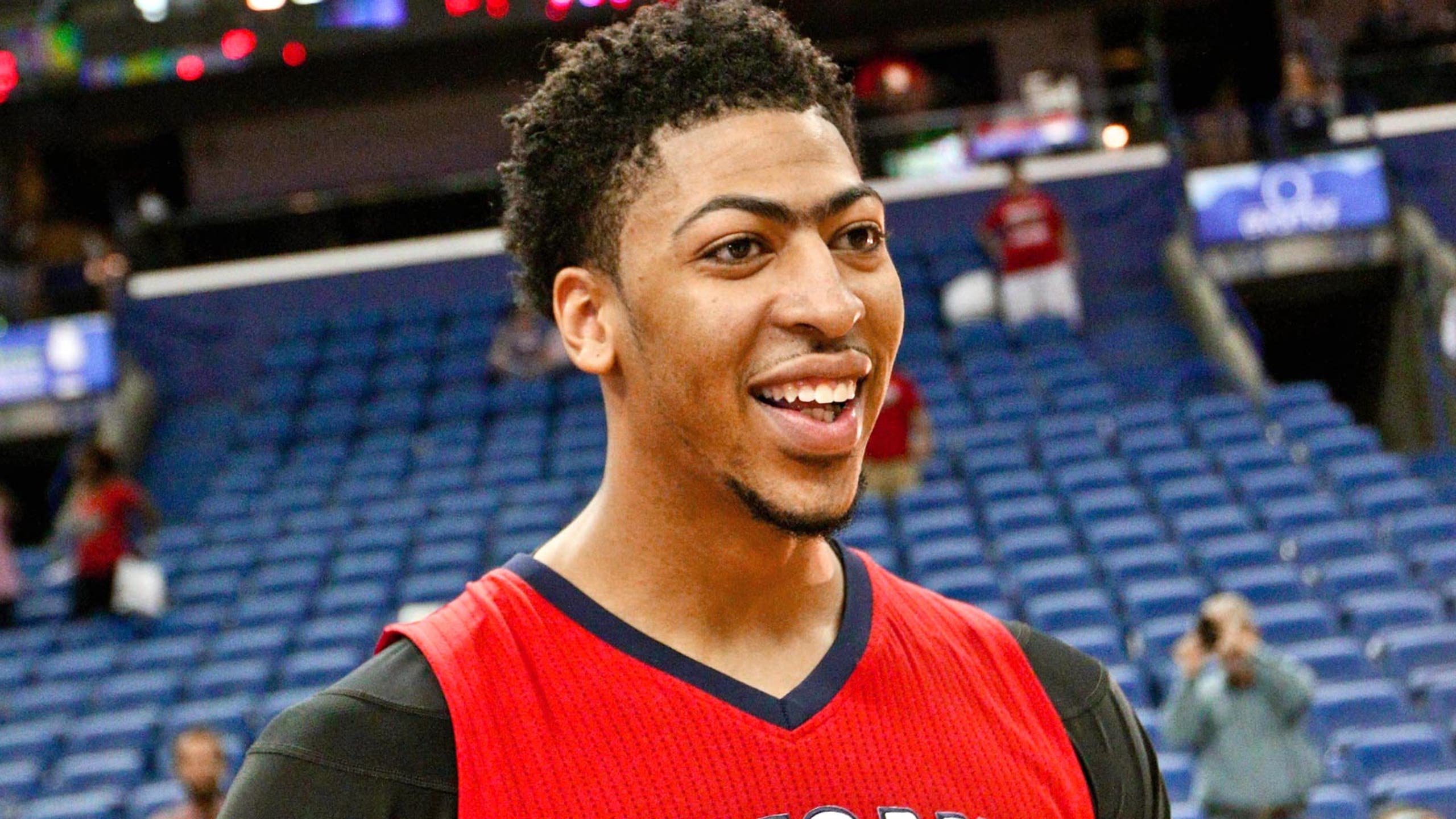 Anthony Davis does the 'Nae Nae' on 'Late Late Show'
BY foxsports • August 19, 2015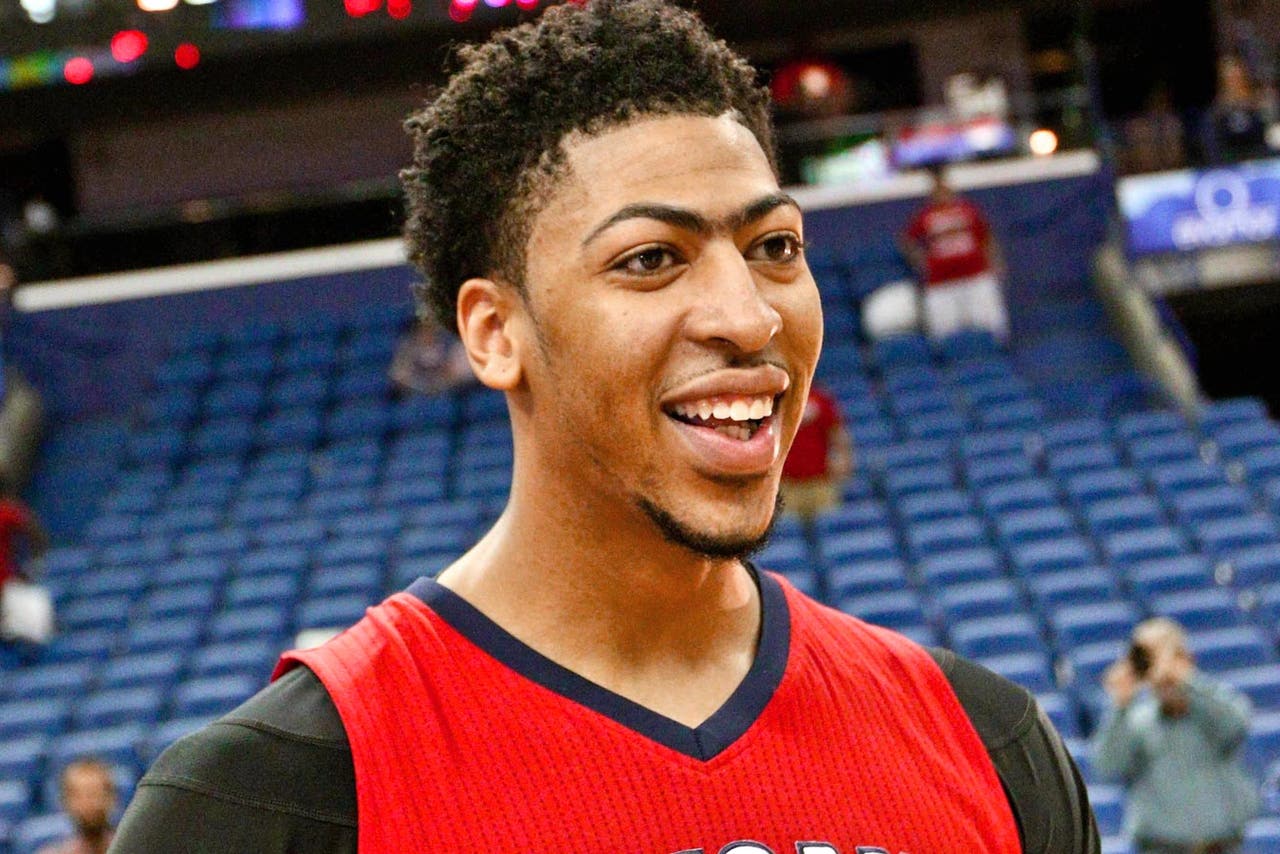 Anthony Davis celebrated his new $145 million contract and NBA 2K16 cover with a guest appearance on the Late Late Show with James Corden Tuesday.
Davis appeared relaxed and comfortable, discussing everything from why he turned down an offer to appear on Dancing With The Stars to his younger years when he was embarrassed by his trademark unibrow.
"I never groom the brow, I do nothing to it," Davis smiled. "In my sophomore year when it first started filling in, people kept making fun of me. I heard everything, including Bert and Ernie references, right? So I told my sister to come in the bathroom, close the door and shave it for me. I went back to school and everybody was like, 'Oh my gosh!' But then it grew back thicker, so I decided we couldn't keep doing this!"
Davis revealed he decided not to appear on Dancing with the Stars because he's not a good dancer, but he did agree to use his 6-foot-10 frame to help demonstrate the "Nae Nae" for Corden.
Davis certainly had to grow into his body. For most of his teen years, Davis was on the shorter side and played point guard. His father, Anthony Davis Sr, is 6'3" and his mom Erainer is 5'9". Davis' twin sister Antoinette is 5'8". The whole family was caught by surprise was Davis hit a dramatic growth spurt in high school.  
"The summer between my junior and senior year, I grew 7 inches in two months," Davis said. "It was good for me because I got new clothes. Expensive though for my parents' pockets. My feet are size sixteens now. It was weird at first. Before the summer, all my friends were the same height as me. Then my senior year, I was looking down at the top of everyone's head. I had to duck everywhere. I had to find a way to sit at the desk with the chair pushed all the way back because I didn't fit. My feet hung off the bed when I slept."
Now, armed with the largest contract extension in NBA history, Davis can afford whatever bed he'd like.
But he'll continue to focus on volunteer workouts in LA with the his Pelicans' teammates ahead of New Orleans' training camp, which will be held at the Greenbrier Resort in West Virginia this year. 
MORE FROM FOX SPORTS SOUTHWEST: 
- PHOTOS: Cowboys Cheerleaders Auditions
- Ranking NFL quarterback salaries
- Highest paid player on every NFL team
- College football's biggest video boards
---
---