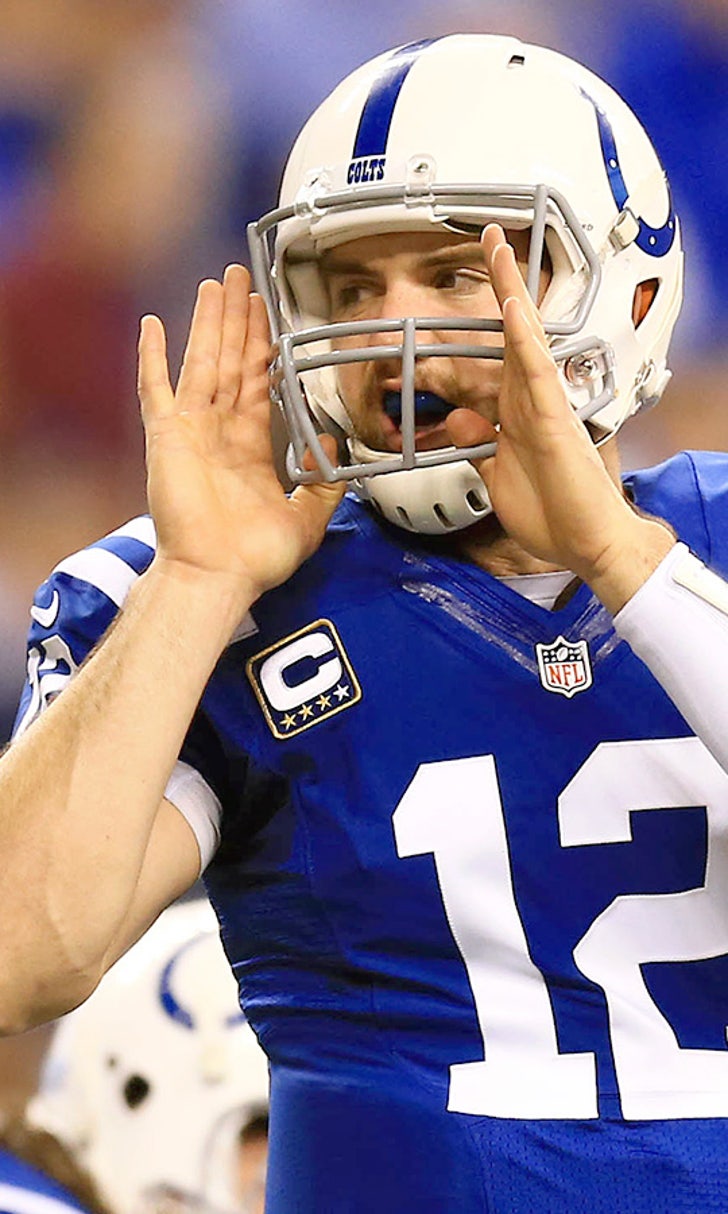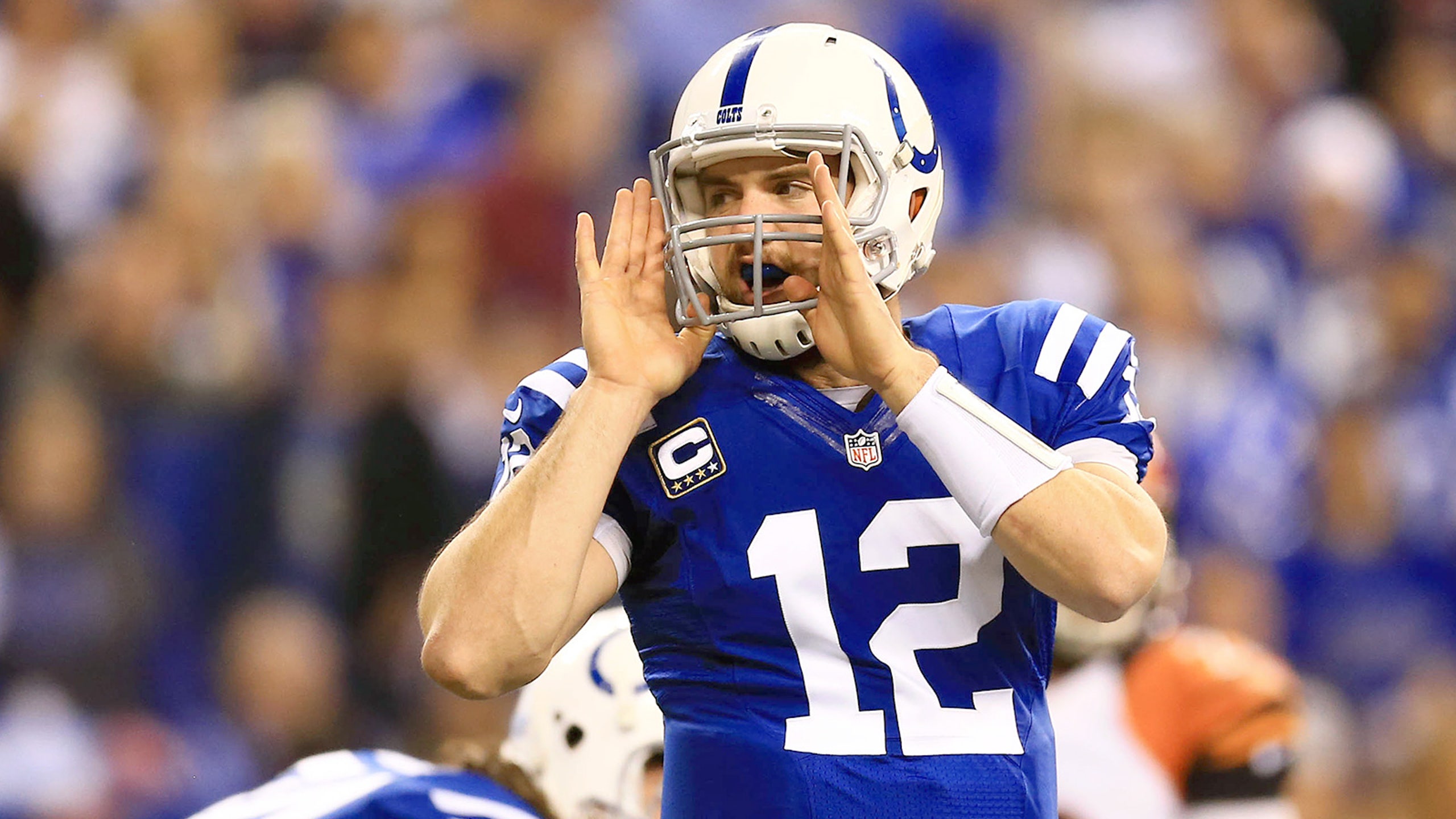 Andrew Luck yells, 'Oh, stop it!' to Bengals at line of scrimmage
BY Sid Saraf • January 4, 2015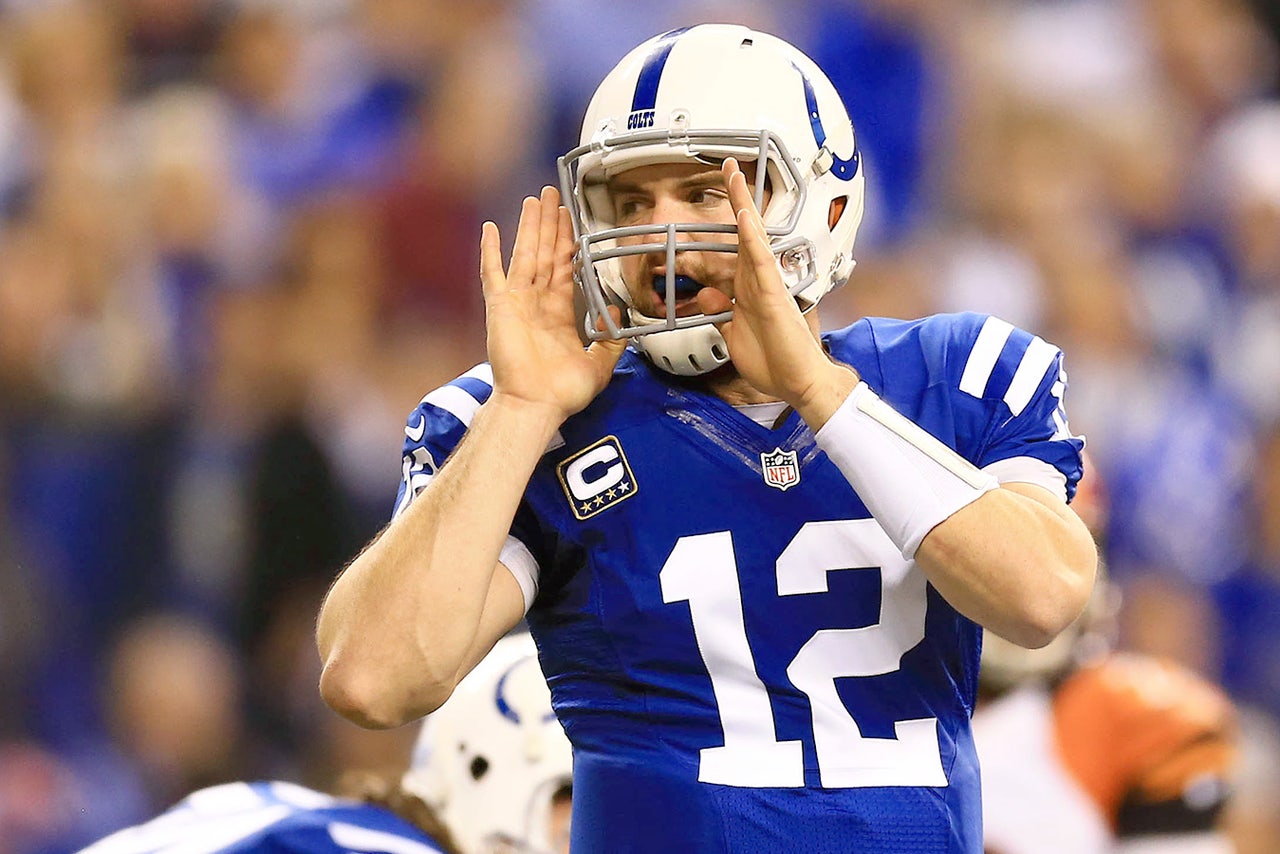 Andrew Luck is so freakin' polite.
The Indianapolis Colts quarterback was trying pull a fast one against the Cincinnati Bengals during Sunday's AFC wild-card playoff game. With time ticking away in the fourth quarter, Luck tried to draw the Bengals offsides on fourth down with a hard count.
You can hear him fire off the "huts!" several times, but the Bengals didn't bite. In fact, one defender might have said something to him, because Luck answered with ...
... "Oh, stop it!" No cursing, no trash-talking, just a simple request.
---
---