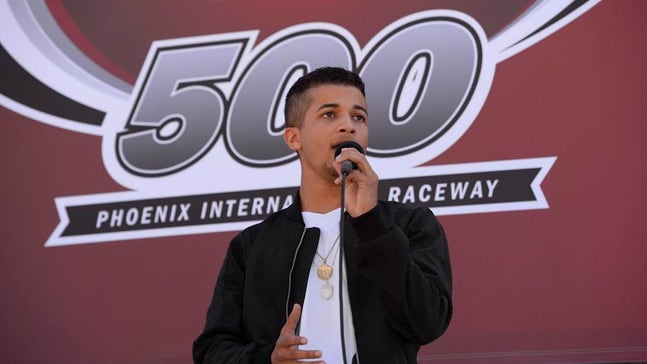 Actor/musician Jordan Fisher calls NASCAR experience 'unreal'
Published
Mar. 15, 2016 11:32 a.m. ET

Actor and musician Jordan Fisher, who recently appeared in "Grease: Live" on FOX, was at Phoenix International Raceway last weekend, where he sang the national anthem for the Good Sam 500.
Prior to the Phoenix race, Fisher sat down with FOXSports.com for an exclusive interview to talk about the race and his career.
"The experience has been unreal. It's been so fun," Fisher said of being at PIR. "The community is so special. There's just such a vast difference in sports in terms of the fans' feel and the immersive nature of the sport."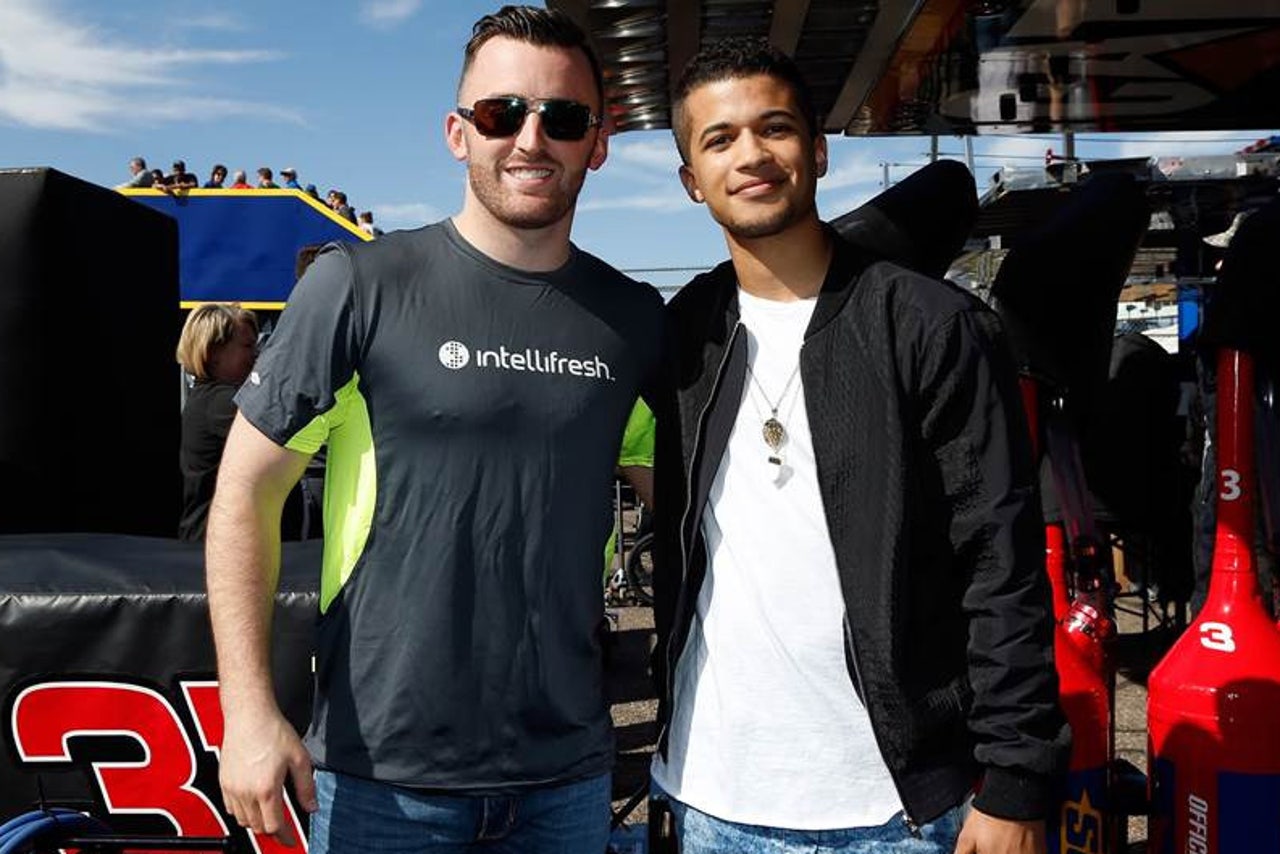 Jordan Fisher shares a moment with driver Austin Dillon in Phoenix.

Fisher said the intimacy of the NASCAR experience is unlike anything in other sports, and the Alabama native particularly liked sitting in on the driver meeting before the race.
"I'm a huge NBA fan and have been for a really long time," said Fisher. "The idea of me sitting in a locker room and hearing the coach talk about certain things and going over the game plan before they go out for warm-ups, that just seems so intangible. I got to do that a second ago -- I got to go to the driver meeting and meet a couple of the racers and their crews. It's so immersive and incredible, and everyone is so kind."
The big news for Fisher is that later this summer, his first album drops, which he's very excited about.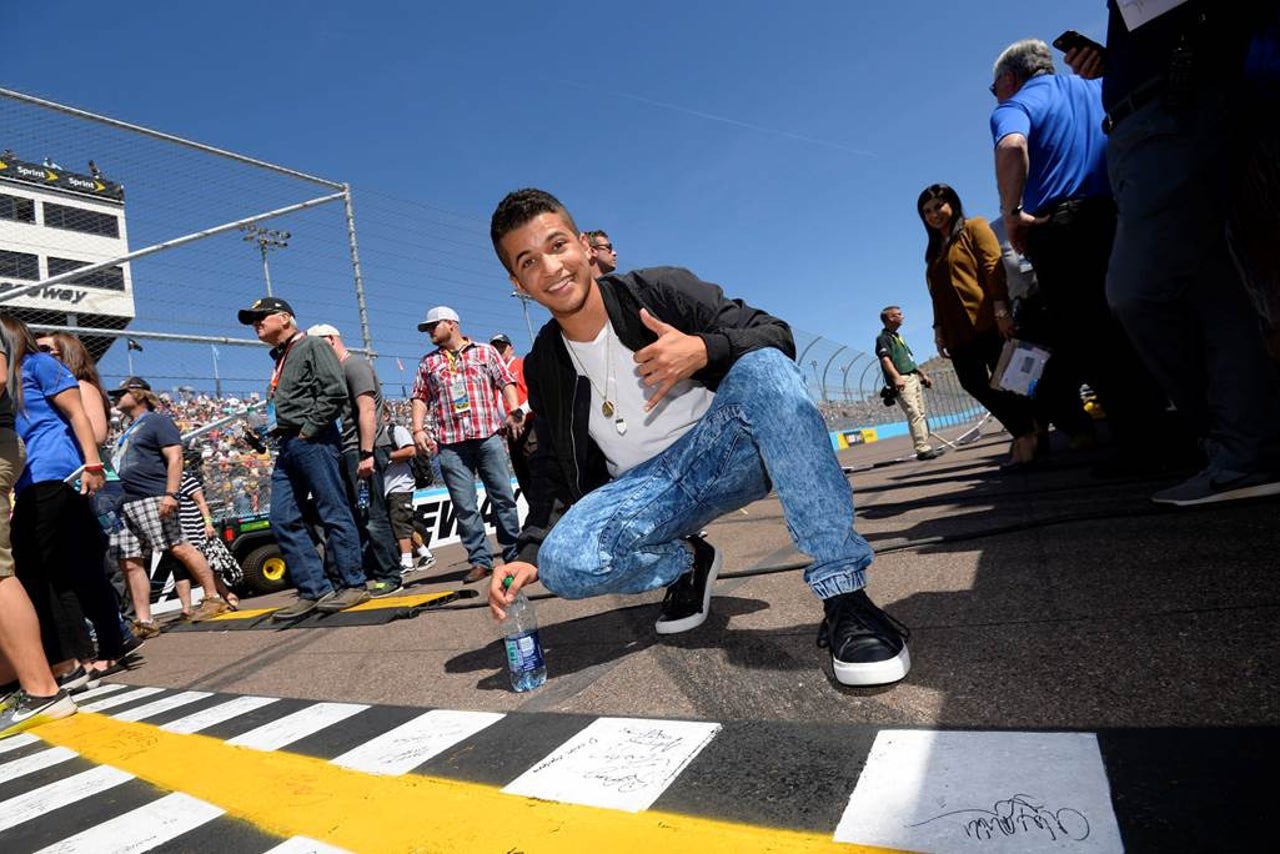 Jordan Fisher poses at the start/finish line at Phoenix International Raceway.

"I grew up listening to Luther Vandross and Stevie Wonder and Whitney (Houston) and Prince, Michael (Jackson) -- all the greats that revolutionized what pop is and what soul was in the '80s," said Fisher. "That pop-soul genre that didn't really exist until then."
And that's the sound Fisher is aiming for on his debut album.
"The album that we've created is kind of that," said Fisher. "It's pop-soul-R&B 2016, with some nuggets of the '80s that you love. The innovation that Quincy Jones had in the '80s, that's what I'm trying to do."
That's an ambitious goal, for sure, but if he can pull it off, Fisher's album could be huge. Look for it in late summer.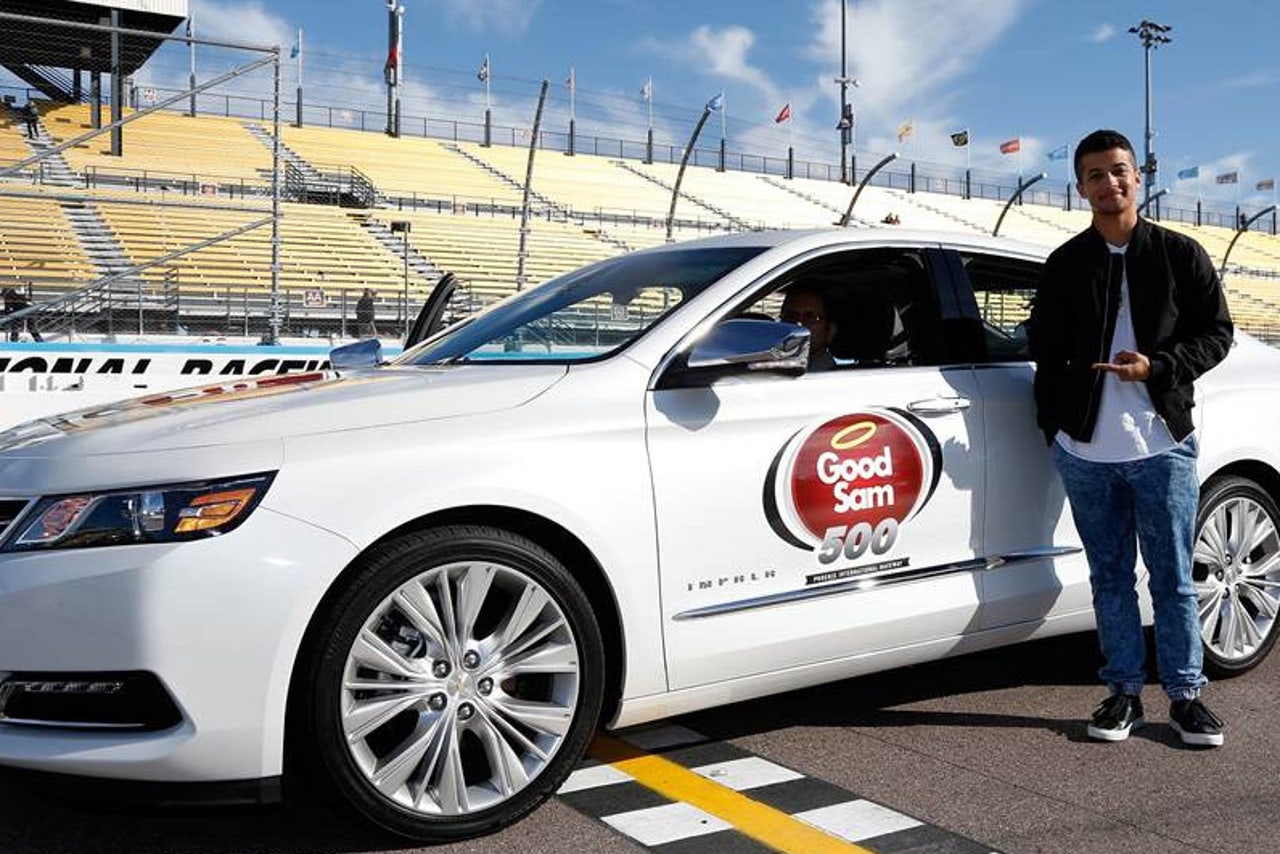 Jordan Fisher stands with the pace car at Phoenix International Raceway.

---
---