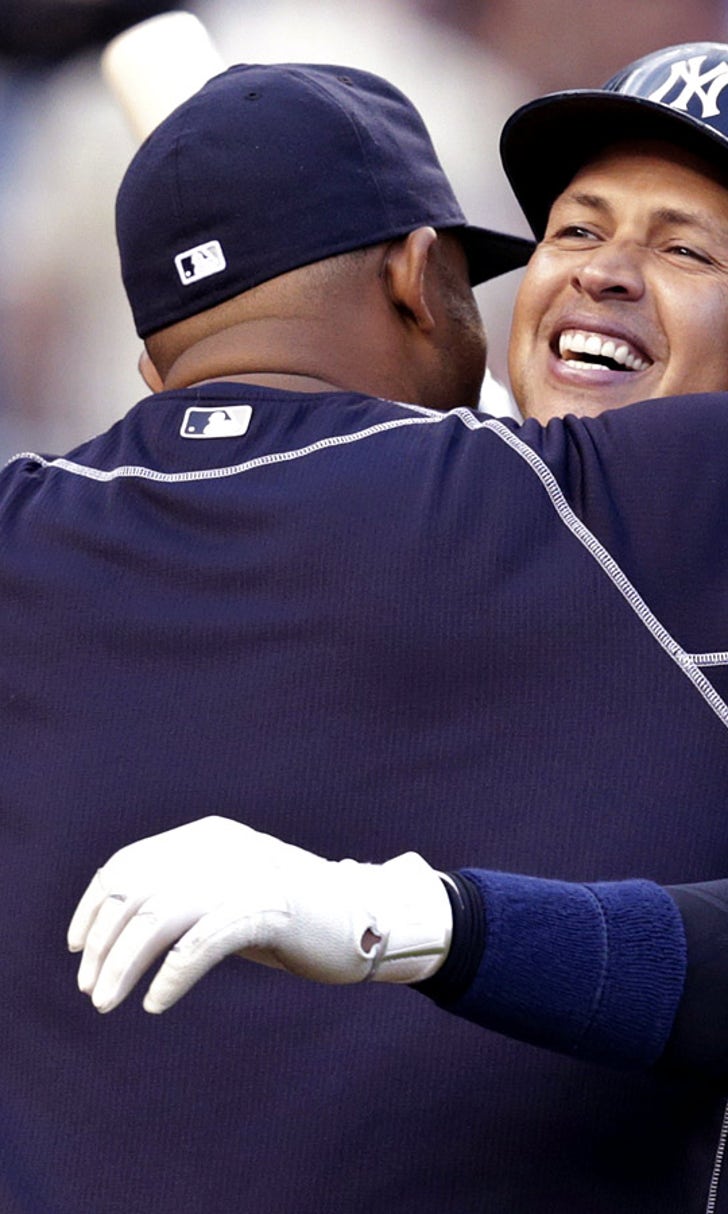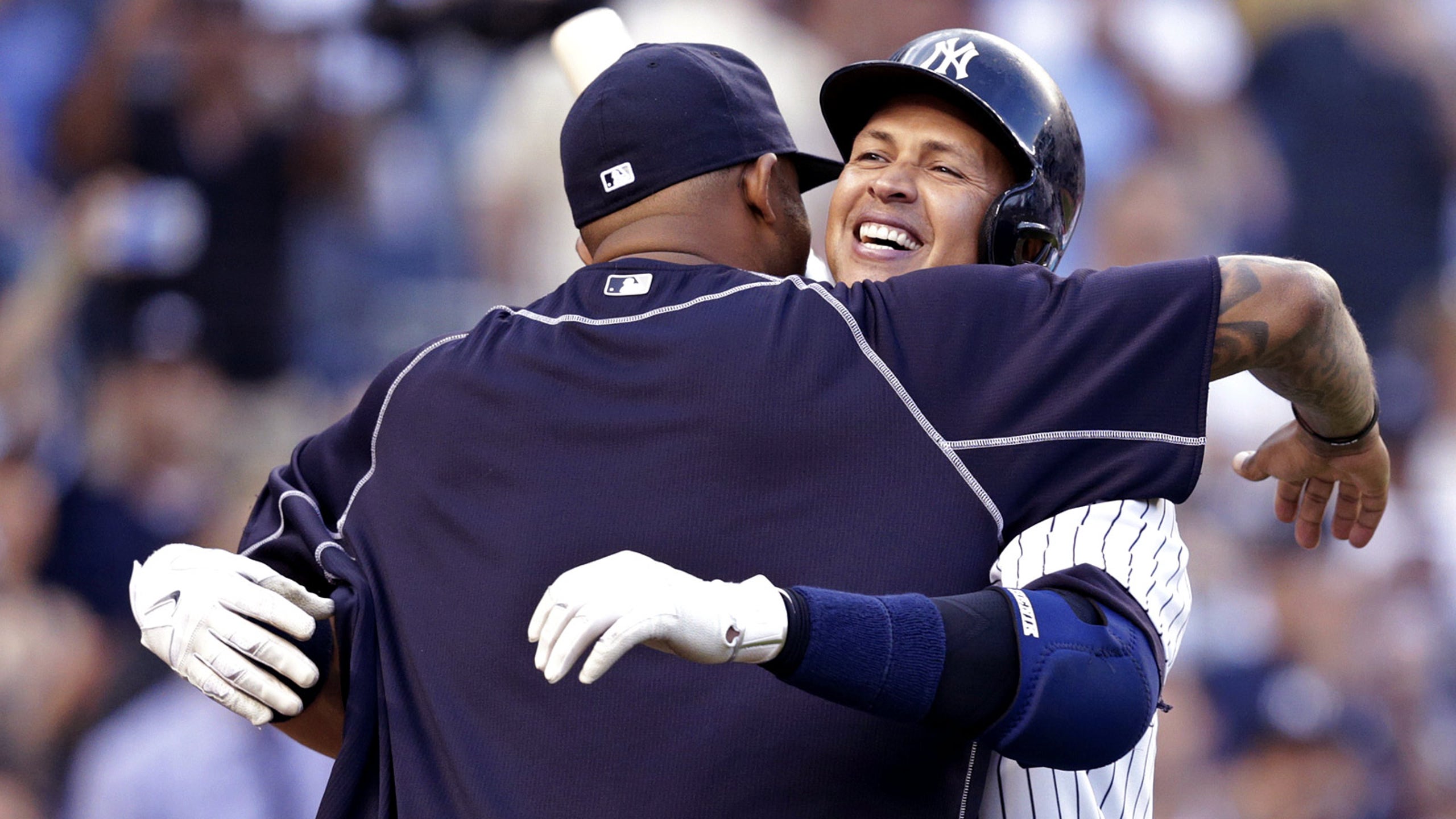 A-Rod's milestone hit was worth enjoying
BY foxsports • June 19, 2015
Whether he wrote it before the fact or not, Yankees broadcaster Michael Kay had a great line in the wake of Alex Rodriguez's 3,000th hit, an opposite-field homer off Justin Verlander on Friday night ...
In the space of about a year, he's gone from persona non grata to the Man of the Hour.
Indeed.
And with that line, Kay about halfway nailed why a fair number of people — and yours truly included, I must admit — have taken to pulling for Mr. Rodriguez, despite all that's come before. If there's anything we love, as sports fans, it's a dramatic comeback. And Mr. Rodriguez has gone from an organizational pariah given, in some quarters at least, little chance of ever playing for the Yankees again, to ranking among the team's best players. At 39, almost 40. After missing an entire season and most of the one before that.
So that alone would make Mr. Rodriguez's story tremendously interesting.
But of course it's even more interesting than that, because of his new-found status as a sort of anti-hero.
In that area, he's got two things going for him.
One, both Major League Baseball and the New York Yankees — not to mention New York's sporting press — have gone to such lengths to demonize Mr. Rodriguez that you can almost start feeling sorry for the guy ... which then becomes even more conceivable when you realize just how emotionally insecure and vulnerable he actually is.
His public rehabilitation might have begun in earnest last winter with J.R. Moehringer's outstanding profile at ESPN.com. Since then, Mr. Rodriguez has said (almost) all the right things, avoided publicly uncomfortable situations, signed autographs for the kids ... he's done everything outside the diamond that he could have done and he's been outstanding inside the diamond. Moehringer's piece was titled "The Education of Alex Rodriguez" ... and at least it seems that he has, at 40, actually learned something.
Or it might all be a brilliant public-relations ploy, orchestrated by a new team of handlers! We can't know yet. But in the short term, perception is everything, and at the moment it's easy to perceive another human being who just wants, more than anything, people to stop hating him.
Which is something to which most of us can, I think, relate.
Actually, the more I think about it, the more I realize that I took more pleasure in Rodriguez's 3,000th hit than in Derek Jeter's. Yes, in part because Jeter's seemed so utterly inevitable, years before it actually happened. But more, I think, because Jeter's humanity, while unquestionable, still seemed somehow theoretical. Meanwhile, Rodriguez's humanity has been all too evident; as J.P. Morosi writes, he now seems to have "spent much of his life in an awkward, sometimes tragic search for acceptance."
Gee, sound like anyone you know. Because I see someone like that every morning when I brush my teeth.
There will be more awkwardness, perhaps even more tragedy. But for this single moment of an incredibly long and productive career, we might have reconnected with our earlier selves, before all the mistakes and the pain and the tears, when anything seemed possible.
I just hope Mr. Rodriguez enjoyed the moment as much as I did. He deserves that. We all deserve that.
---
---