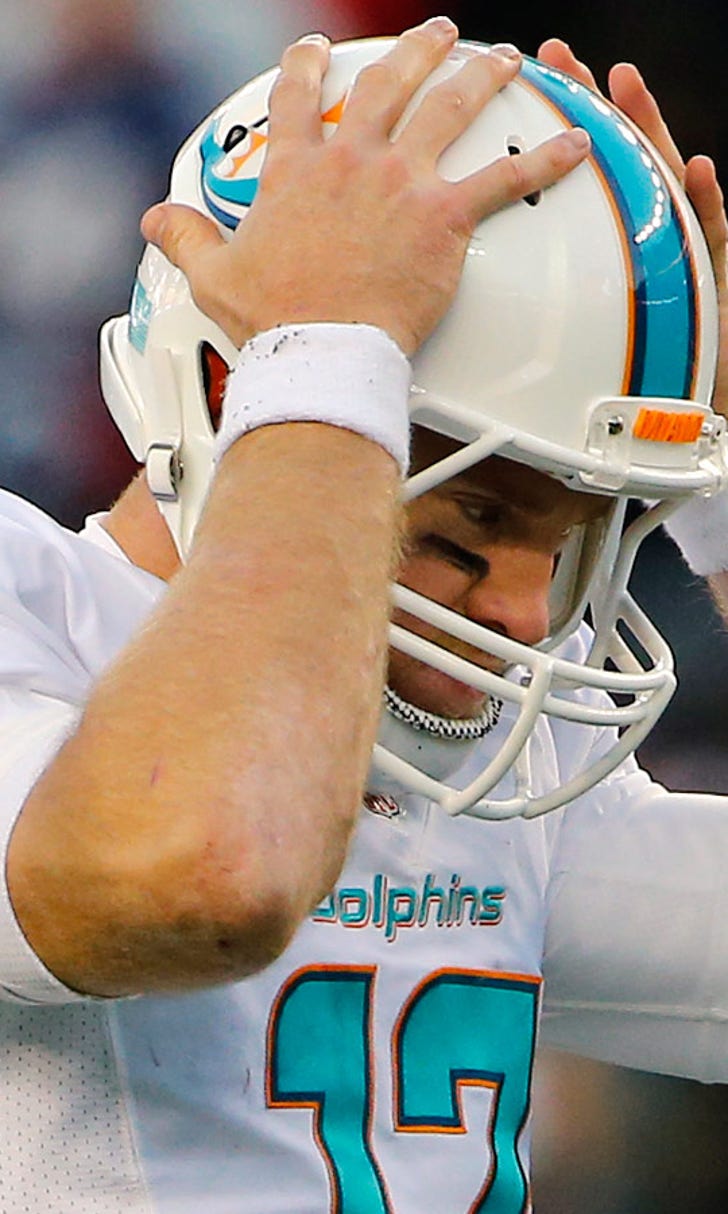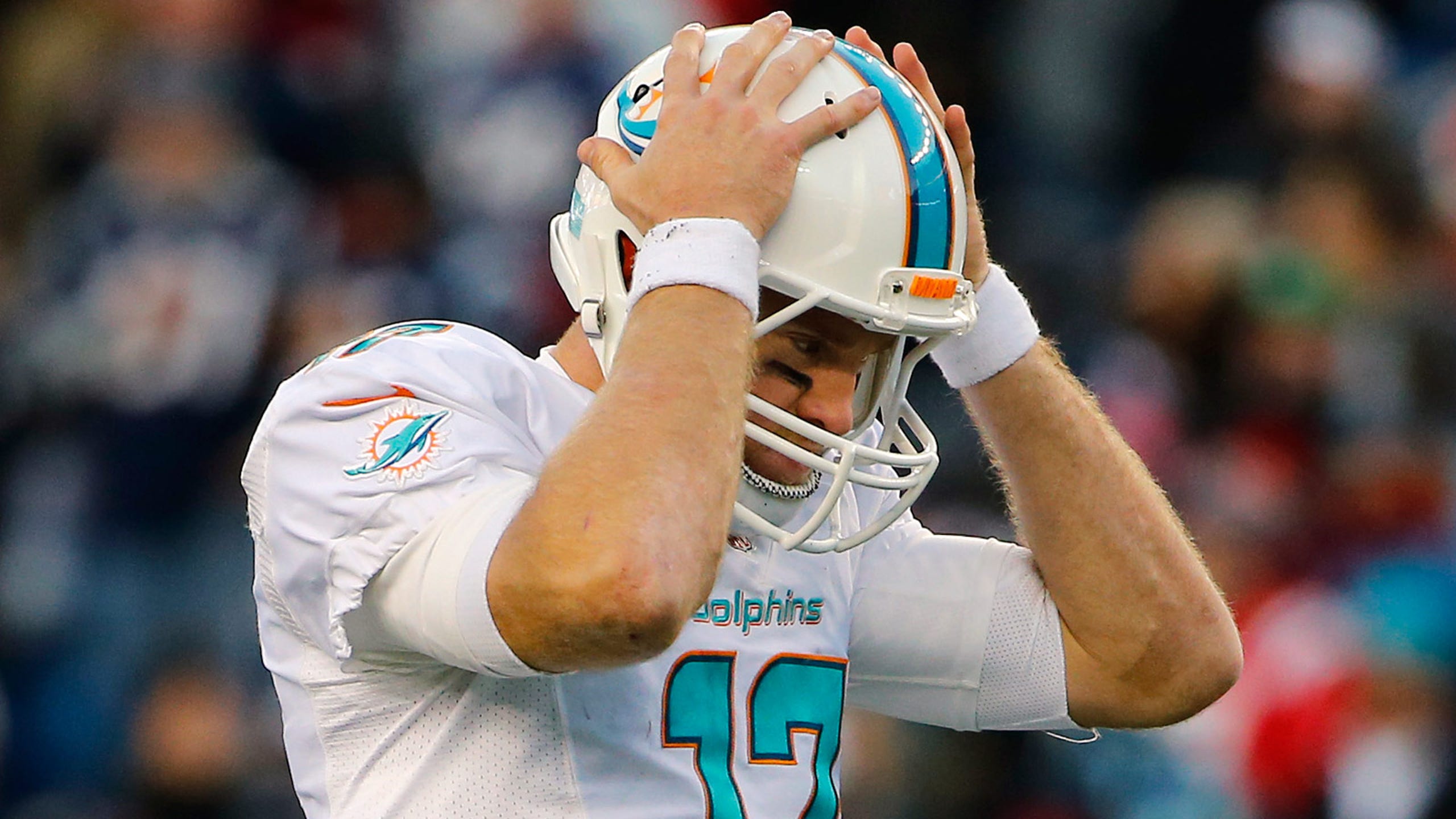 A long shot to make playoffs, Dolphins still have plenty to play for
BY foxsports • December 17, 2014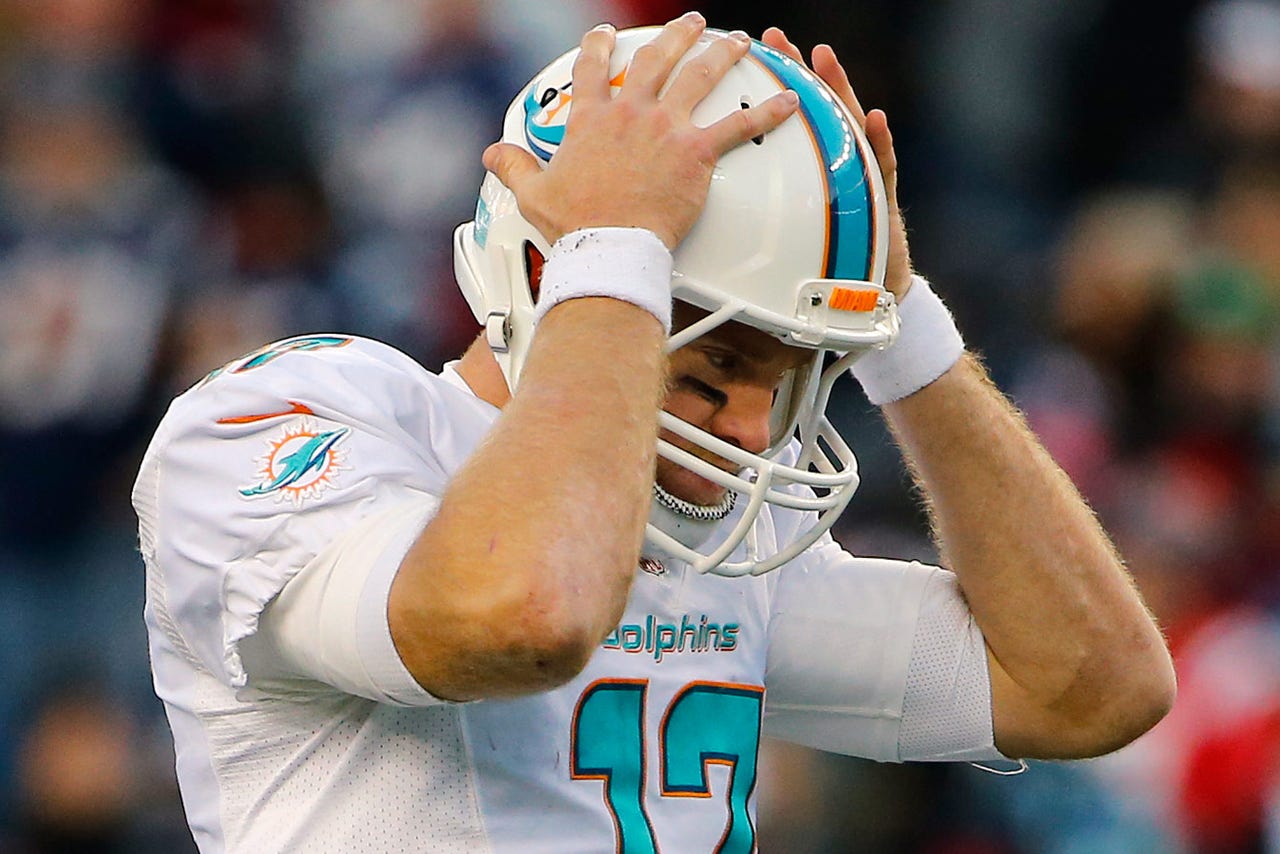 DAVIE, Fla. -- Heading into their Week 15 matchup with the Minnesota Vikings, the Miami Dolphins are still technically alive for a playoff spot, but those hopes have dimmed considerably in the wake of their recent struggles.
Barring an unlikely series of events in which Miami would not only need to win its final two games, but also require that Pittsburgh, Baltimore and San Diego to go winless to close out the season among other things, the Dolphins will likely finish outside of the playoff picture for the sixth consecutive season.
"It's unfortunate, but I don't feel deflated," Dolphins defensive tackle Jared Odrick said. "Those are your words, not mine. I don't feel deflated. I feel like there is still something to play for. Like I said, we're on a team that's .500, and [if] you don't believe that you're .500, you have to go out there and prove it.
"We've got two more games to do that, to put it on film, for our fans and to the NFL, who we are and what we're about and that we don't believe that we're a .500 team. We've got two games to prove that, and that's what we're going to do in these last two games."
In control of their own playoff destiny just three weeks ago, Miami has lost three of its past four to fall to 7-7 and well behind in the AFC wild-card hunt.
"We just haven't played up to our potential," quarterback Ryan Tannehill said. "We haven't played well. If you look at the last two games, we had opportunities. We started the games well and then, in the second half, as a full team, we didn't play well. It's not one side of the ball or the other, it's the total team. And you can't win when you do that."
Still, even though the team's playoff hopes now resemble little more than a pipe dream, there is still something to be won this season in Miami. Even after failing to redeem the mistakes of last year's collapse, there is still a reason to fight.
If they are able to win out in home games against Minnesota and New York, Miami would finish 9-7 and above .500 for the first time since their last trip to the playoffs in 2008.
For the Dolphins, who have treaded water in recent seasons, a chance at a winning record is nothing to scoff at.
The players, especially those who have been with the organization for several years, need to see some sort change. Whether this change comes in the form of a new head coach or simply a few wins to close out the season, the team needs to feel as if things are moving forward. There has to be something to build on heading into next season.
At this point, the team is playing for progress, and any sort of step forward should be welcomed.
"You play for each other, you play for your team. You play to represent yourself and what you stand for as a person, as a player," Tannehill said. "So I don't have any problem getting motivation. I love to compete regardless if playoffs are on the line or not. It's a football game and I play to win. I think those guys in the locker room do the same."
In the end, the Dolphins have no one but themselves to blame for the unenviable position they find themselves as yet another disappointing December rolls on. In back-to-back seasons, opportunity knocked and Miami failed to answer.
And just as it was after last season's 8-8 finish, the Dolphins will be left with a handful of what ifs as they look back on several games they more than likely should have won. In the NFL, however, there is no room for hypothetical scenarios as teams are judge solely by their records.
Now, with the playoffs likely no longer a possibility, Miami is playing for nothing but the pride in their record.
"There's not one team I don't think in the NFL that would come up here and tell you that would not have 15 scenarios for you to where they could be 14-0 or 15-0, one play away, two plays away, but that's every team," wide receiver Mike Wallace said. "Every team is going to have a game where it is going to be, 'If we would have made this play, this would have happened or that would have happened,' but you are what you are. There's no way around it."
You can follow Jameson Olive on Twitter @JamesonCoop or email him at JamesonOlive@gmail.com.
---
---