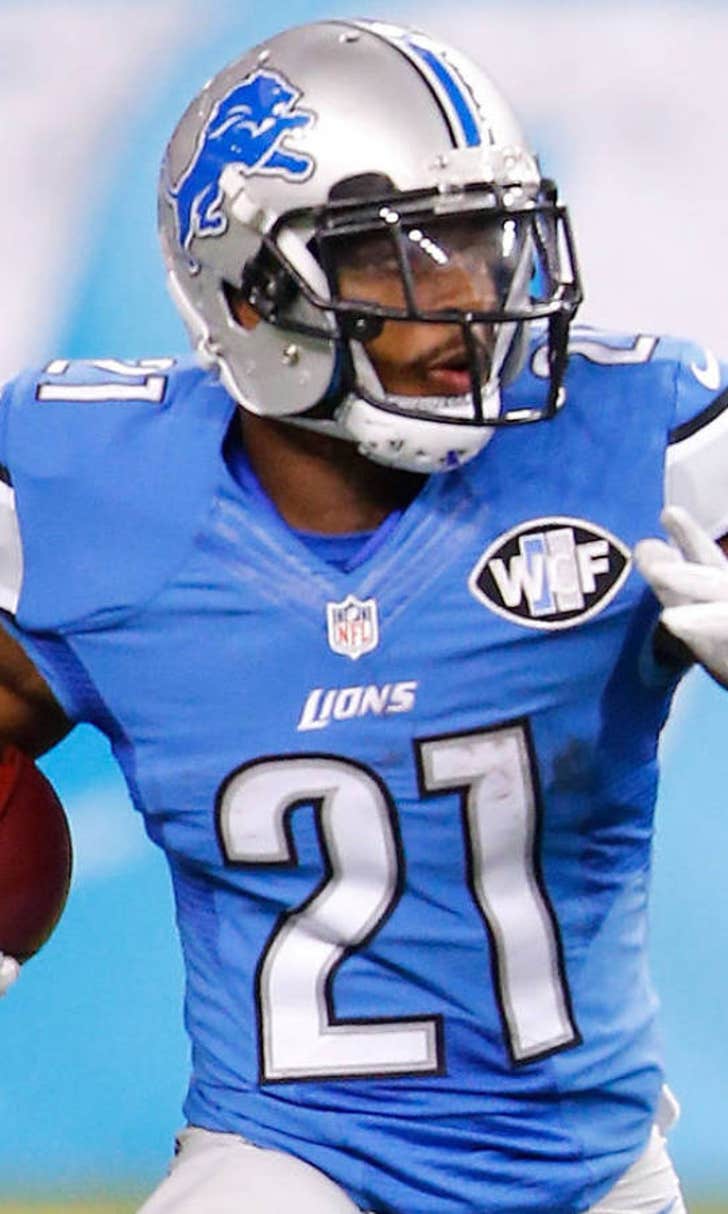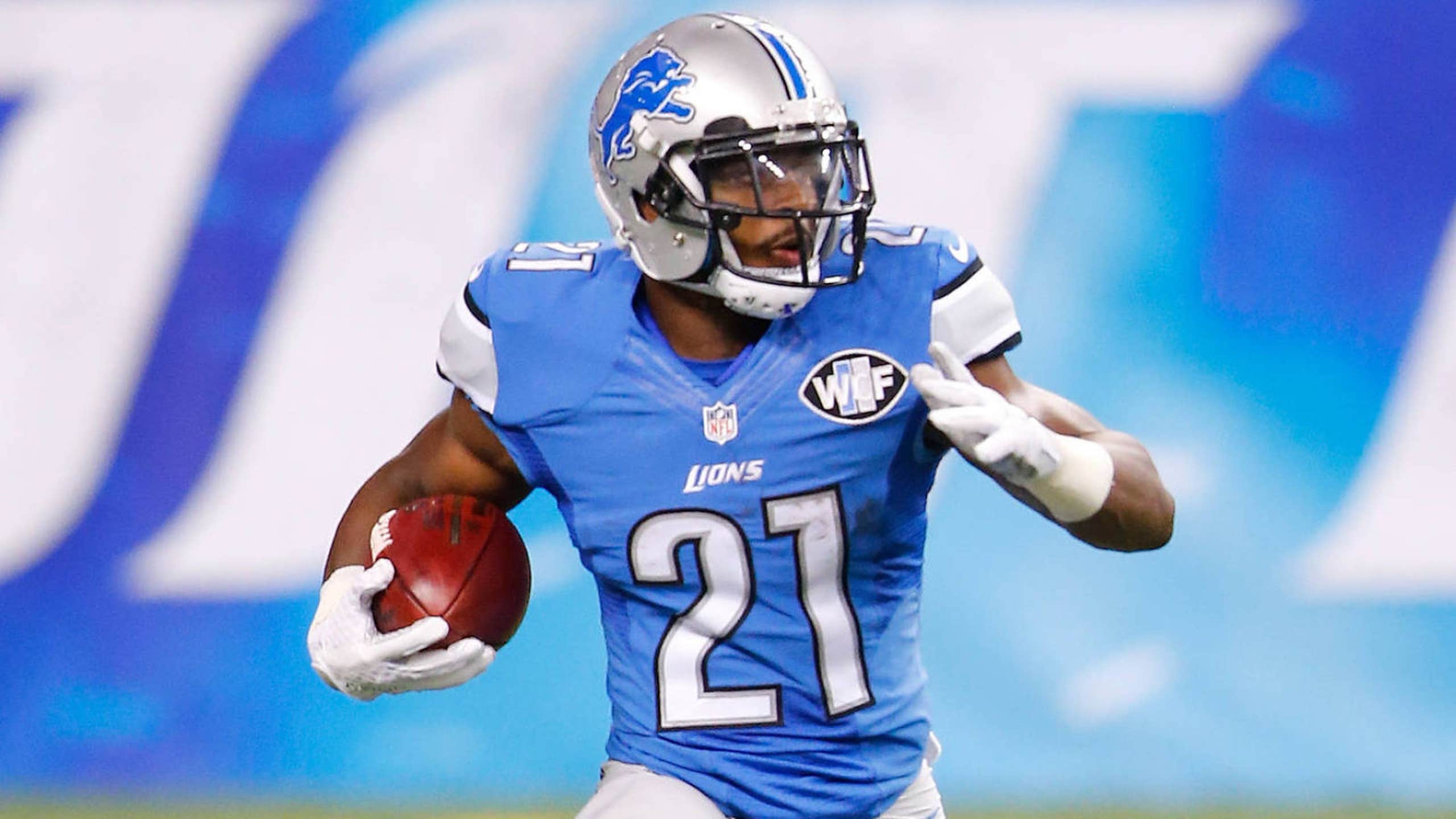 5 fantasy takeaways from Week 1 of NFL preseason
BY foxsports • August 16, 2015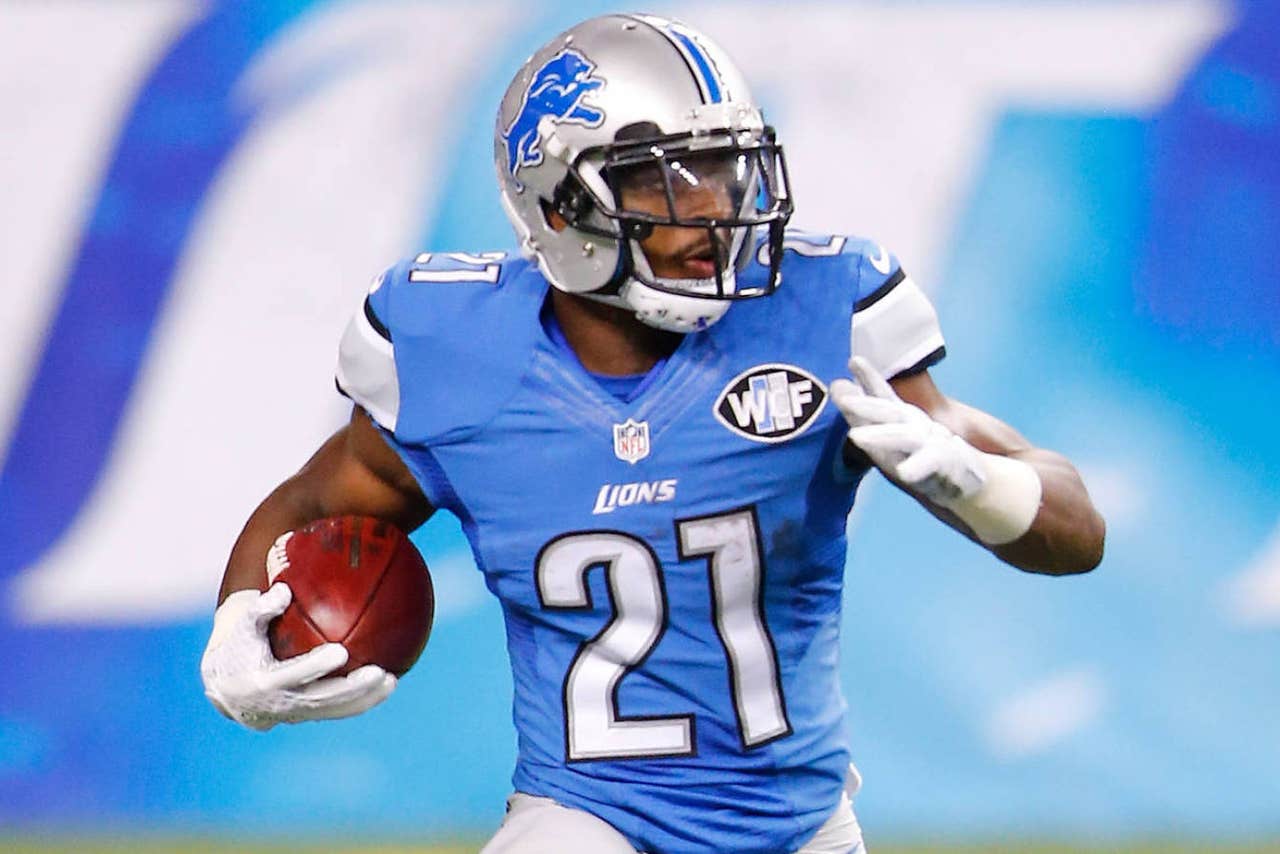 Click Here to Play FOX Fantasy Football
It's early. Coaches are playing it cool. Everyone who is injured right now will be magically healed in time for the opener. Depth charts are still jumbled. Starters are barely playing.
But football is back, baby!
With the first week of preseason in the books, let's check in on some storylines around the league.
1. Rocket Man
After rattling off 67 yards on seven carries in his preseason debut, Jets coach Todd Bowles said Lions RB Ameer Abdullah is, "about as quick as Barry Sanders." That'll strap a rocket to someone's draft stock, eh?
You can wave goodbye to drafting the Lions rookie comfortably in the sixth round like you could just a few days ago. No one helped their fantasy stock more in the first week of preseason, as Abdullah shredded the Jets defense with fast bursts through the holes and shockingly quick lateral movement to avoid tackles.
With Joique Bell still yet to practice after an offseason that included knee and Achilles surgery, Abdullah could easily win the majority of touches to start the season. His ADP has climbed to 4.7 this weekend, according to FantasyFootballCalculator.com, and it's probably not going to stop there.  
2. I'm Blue (da ba di ba du bi)
Alfred Blue is getting the first crack at the starting job for the Texans with Arian Foster sidelined, and he's off to a good start. Blue totaled 59 yards in nine carries, playing the first two drives with the Texans starters before being replaced by Jon Grimes.
If you have to pick a fantasy producer from this backfield, Blue is your boy. Even though he averaged 3.1 YPC and was highly unimpressive in his rookie year, fantasy is all about opportunity. He's clearly functioning as a starter at this point, and the Texans don't appear interested in bringing anyone else in.
So long as he holds on to that top spot on the depth chart, Blue will likely be drafted around the seventh round like he is now, along with other injury fill-ins like Rams RB Tre Mason and supposed starters like Browns RB Isaiah Crowell.  
3. Bad news, Bears
We went through the injury whirlwind with Bears rookie wideout Kevin White over the last few days. First he didn't have a stress fracture and was coming back soon. Then he was out for the preseason.
Now?
He has a stress fracture and could be out for the entire regular season. Brutal.
Luckily, the Bears have some other talented pass catchers in their offense, including Eddie Royal. He should be the biggest beneficiary, as he'll be on the field in two-WR sets and levy his usual damage out of the slot. Just last week, I was able to get Royal in the 13th round in a PPR league, which is insane. With the White news, expect him to climb into the 10th or 11th round, where he still could provide great value. Royal caught 62 balls and scored 15 touchdowns in his last two seasons with the Chargers, so we know he can bring it. With Alshon Jeffrey also dealing with a calf injury, Royal is going to see a ton of targets this preseason. Get him cheap while you can.  
Royal isn't the only guy to bump up your draft boards in light of this news, though. Martellus Bennett should be locked in as a top-5 tight end now, especially with Brandon Marshall out of the picture as well. Bennett caught 90 balls and 6 touchdowns last year and he's in position to have another great season in a contract year.  
4. Winston and Mariota
I never advise drafting rookie quarterbacks, but Jameis Winston's weapons and Marcus Mariota's rushing ability have them both on the QB2 radar. Both of their preseason debuts were decidedly ugly, though. Winston was 9-for-19 with an interception and three sacks taken behind his crummy offensive line, and Mariota had two turnovers before settling in on his final drive.
What's it all mean? Not a lot, other than to reinforce what we've already gleaned. Ryan Leaf tore it up in his preseason debut, so there's that. Winston is going to be involved in shootouts, and Mariota should still provide value with his legs, despite the team around him. For the love of Pete, though, don't go drafting either as your QB1 this year.
5. Tight end troubles
Were you a tight end playing in the first week of preseason? Then you're hurt. Tough break.
That's not entirely true, but it sure felt like it. Redskins TE Niles Paul is out for the season with a dislocated ankle, which opens up the door for Jordan Reed's breakout...except he's also hurt (hamstring), as per usual.
Eagles TE Zach Ertz has a groin tear that requires surgery, although he's expected to be back for Week 1. Ditto for Jags TE Julius Thomas, who has a hand fracture that will keep him out the whole preseason.
Jets TE Jace Amaro suffered a shoulder sprain, but should be back in action soon. Giants TE Larry Donnell hasn't been able to practice or play yet due to Achilles' tendinitis, but he too is expected to be ready for Week 1.
Hug your tight end at home tonight. It's a long season.
Extra Points
C.J. Spiller is out for the preaseason after undergoing arthoscopic knee surgery. Like everyone else ever, he's expected back for Week 1. Stay away in standard leagues, but he should be a PPR machine.
Bishop Sankey and David Cobb are alternating starts in preseason, it appears. You wouldn't be interested in a timeshare presentation, would you?
Melvin Gordon did nothing (6 carries, 11 yards) in his debut for the Chargers, and it looks like Danny Woodhead is going to steal most of the passing down work. I'm still on board, and will gladly take him at a discounted rate, especially in standard leagues.  
Andre Ellington played well as both a runner and receiver in the Cardinals' preseason debut, which should keep the free agent sharks at bay, at least for another week.
---
---