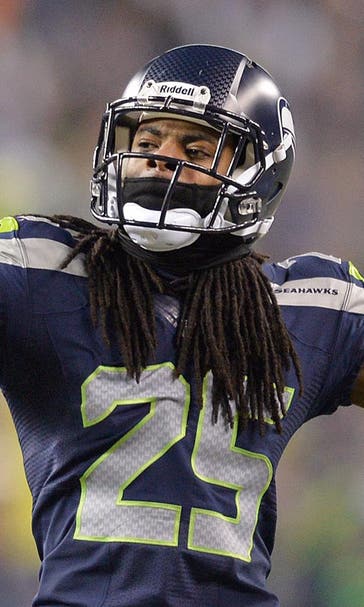 4.5 high-school GPA? 1,200 SAT score? Meet Compton's Richard Sherman
January 30, 2014

What a difference a week makes. Today, Dominguez High head football coach Keith Donerson will tell anyone who asks about his former player Richard Sherman to "Google him."
What will pop up, the coach says, is positive news about the type of character Sherman has.
A contrast to just over a week ago, when Sherman's postgame interview on FOX Sports following the Seahawks' NFC Championship win over the 49ers prompted many to speak out against Sherman, with some going as far to label him a "thug."
But was it justified?
"If you make the biggest play of your career against a guy that has been talking trash to you over the offseason and leading up to the game and he smushes you in the face -- two minutes later putting a camera on him, I think, that was to be expected, his emotional tirade," said Ron Allen, co-founder of B2G Sports, a training company of which Sherman is an alum of. "I'm just impressed that he didn't cuss, that he didn't say anything that was crossing the line. I was actually all in favor of what he said.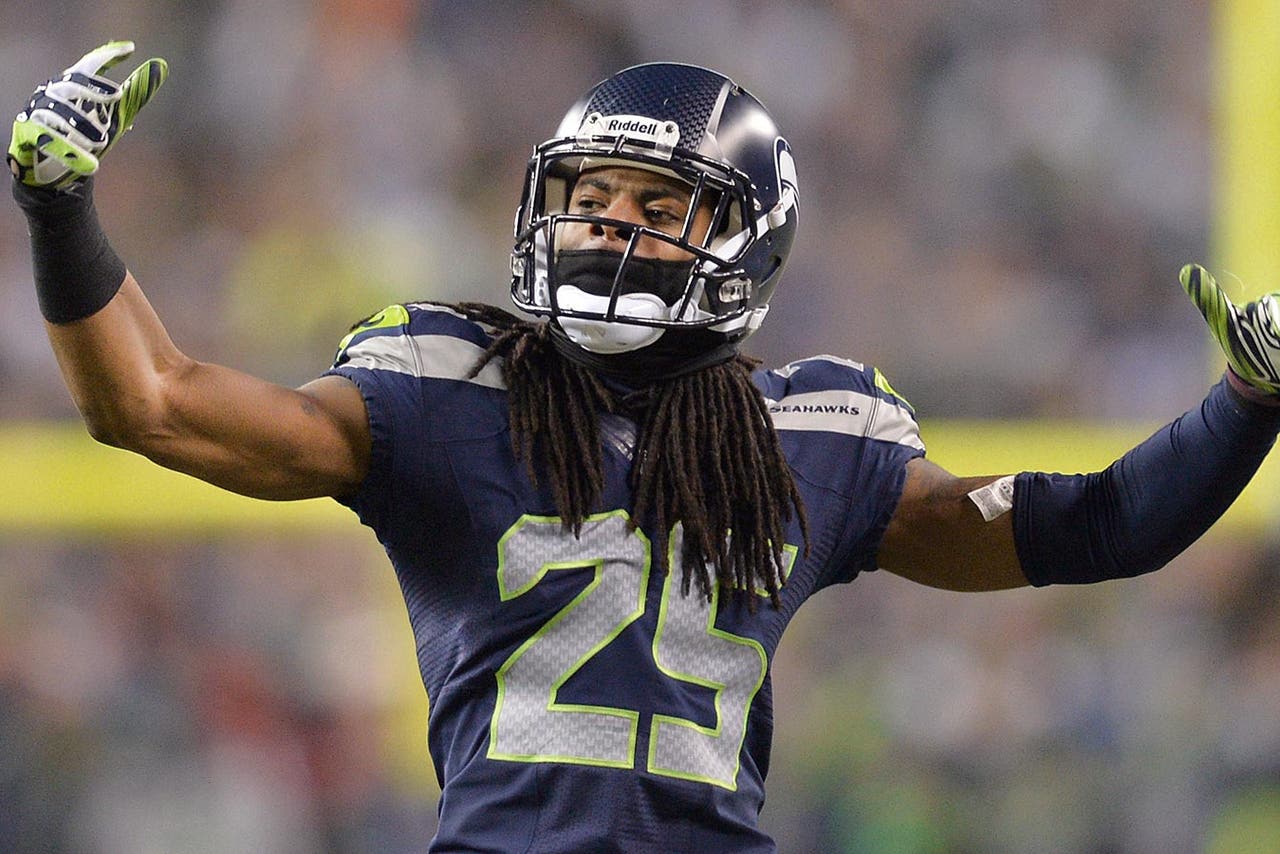 Judging by Twitter, Richard Sherman made an impression on folks.
READ MORE
"Clearly, people mistook it and I think clearly people have different expectations of how calm and docile people should be when they make amazing plays like that during a football game."
That verbiage struck a chord with Sherman, who said the term thug was "just an accepted way of calling someone the N-word."
Richard Sherman is the son of a father who drives a trash truck and a mother who works with disabled kids in the inner city. The Seahawks cornerback is a lot of things -- outspoken, competitive, a philanthropist. A thug is not one of them.
"He'll let you know 'I know thugs, I grew up with thugs,'" Donerson said. "How many thugs you know use (words like) 'oxymoron?'"
Despite growing up in the inner city, Sherman never affiliated himself with the streets. He talked "different," using proper English in lieu of slang often used in Compton, Calif., where he grew up. His speech caused him to be the subject of teasing.
The gigantic chip Sherman carries on his shoulder in the NFL was always there.
"His motivation is to prove people wrong," Donerson said. "In (high) school it was easy for him to play corner because all we do is put him on the best receiver and say 'Richard, I don't think you can cover him. He's going to Cal or (some other Division I school)' and the guy wouldn't catch a pass.
"He could've went anywhere, but he went to Stanford because people said he wasn't going to be able to make it academically."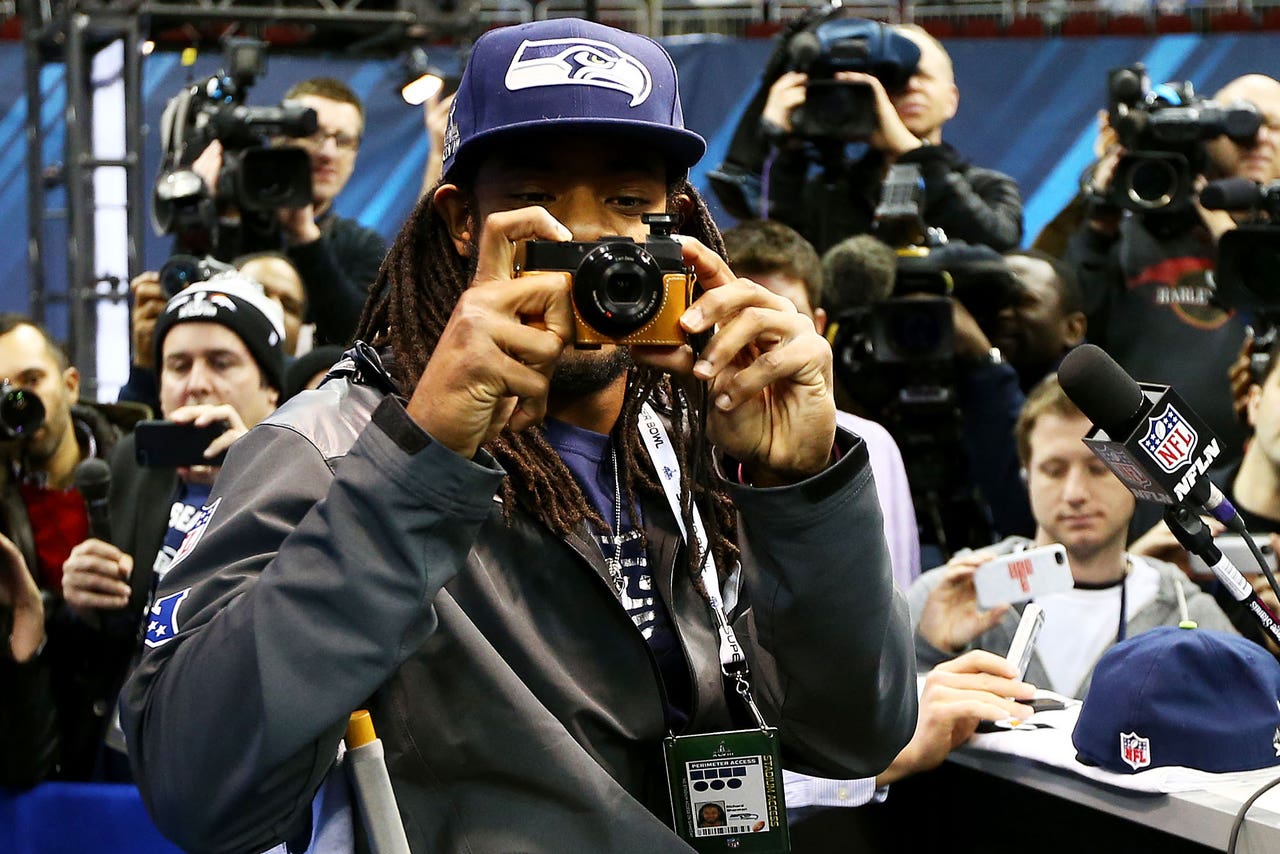 This is what Media Day looked like to Richard Sherman.
READ MORE
A part of what makes Sherman one of the best cornerbacks in the NFL today is his length and tremendous wingspan.
In one of his visits to his alma mater, he put that wingspan to good use. Donerson loves telling the story of Sherman coming back to talk to some of the players in the Dominguez football program. Before a room of about 50 kids, Sherman asked "How many guys want to go to the NFL?"
About 45 hands went up, Donerson recalled.
Sherman then asked "How long is the average NFL career?"  
"A lot of guys said five years, seven years," Donerson recalled. "He was like, no... three and a half (years).'"
Then came a demonstration. Sherman held his fingers three inches apart to signal those three and a half years. With his enormous wingspan, he spread his hands "as wide as he could" and continued the conversation.  
"That's the rest of your life," Sherman told the students at his alma mater with outstretched hands. "You prepare for those three years with all your athletic ability, all of your training, all of your conditioning and everything for those three years. What are you going to do for the rest of your life? That's where your education comes in, preparing yourself for the rest of your life."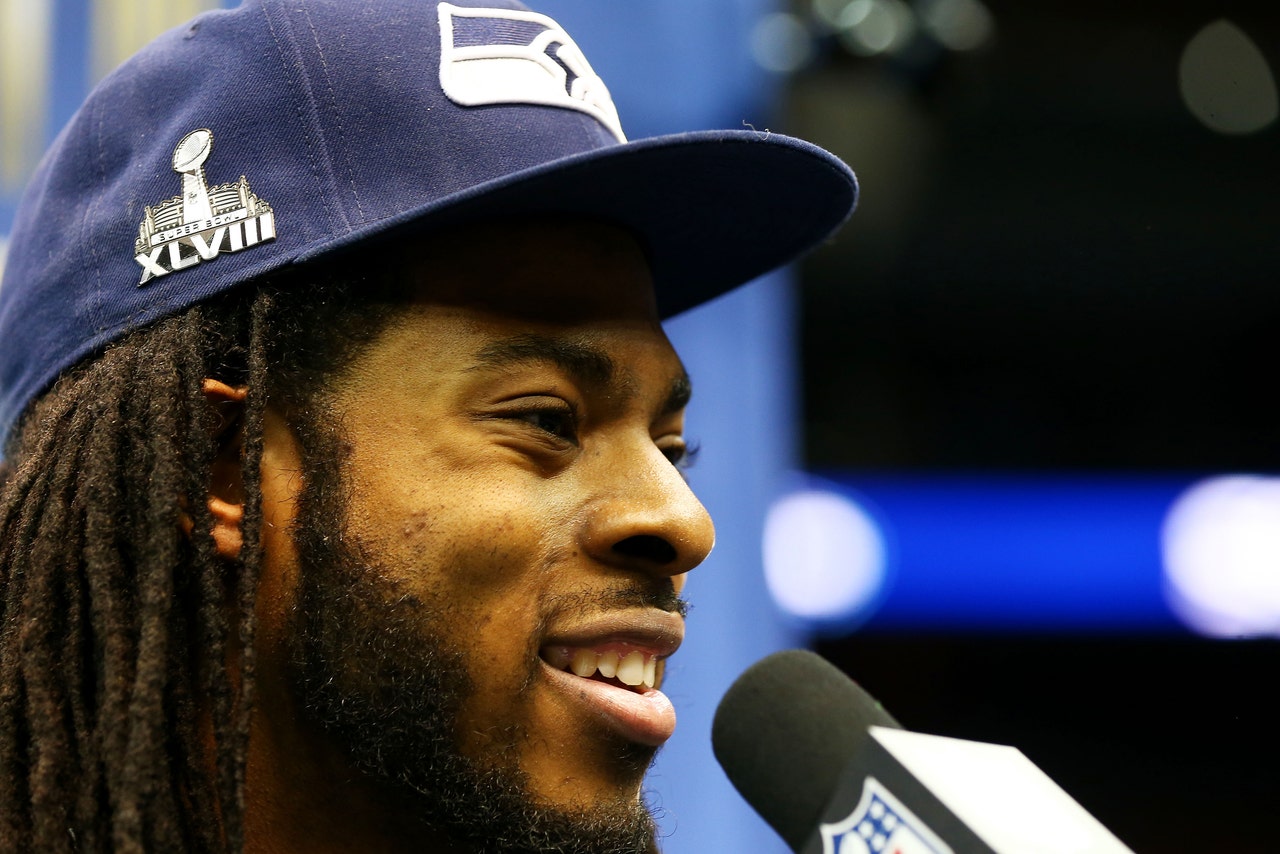 See the gift Richard Sherman gave to his Seahawks teammates.
READ MORE

Donerson said the exhibition "blew me away."
The following year, Dominguez had nine players leave to attend Division I universities.
---
---