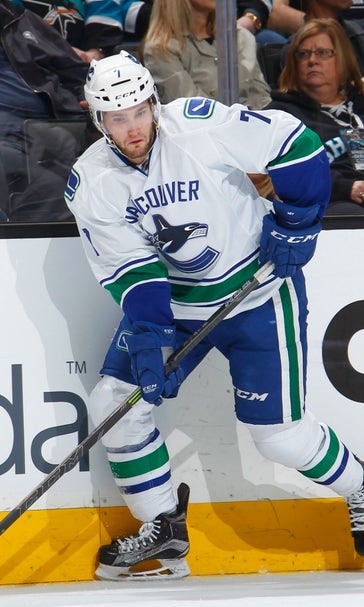 Vancouver Canucks' Linden Vey copes as father accused of plotting to kill mom
May 11, 2016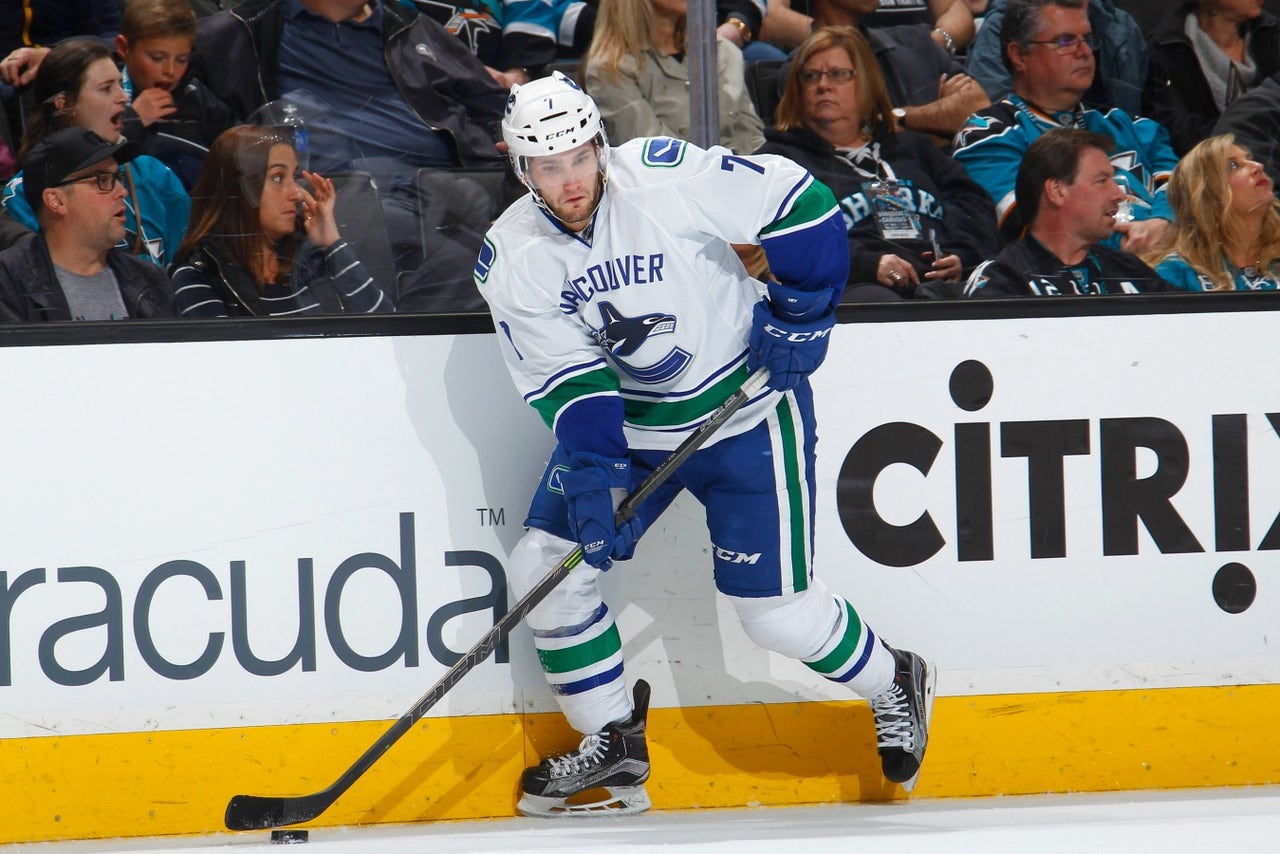 Vancouver Canucks right wing Linden Vey is coming off arguably the worst season of his young NHL career.
After spending all of the 2014-15 campaign with the Canucks following a trade from the LA Kings, the 24-year-old forward split time between Vancouver and the team's AHL affiliate in Utica, N.Y., this season, and contributed 15 points (four goals and 11 assists) in 41 games with the NHL club, which finished with the third-fewest points in the league.
To some, Vey's struggles may seem indicative of a typical sophomore slump (he also appeared in 18 games and logged 218 minutes of ice time with the Kings in 2013), but in Vey's case there may be a bigger distraction at play.
Later this month, Vey's father will go on trial accused of conspiring to murder his mother.
The story actually began in August 2013 -- three months before Vey's NHL debut --  when Vey's father, Curtis Vey, was arrested in Vey's native Saskatchewan. At the time, Curtis Vey, a farmer, was accused of conspiring with his alleged mistress, Angela Nicholson, to kill both his wife, Brigitte Vey, and Nicholson's husband, a fellow farmer named Jim Taylor.
The plan the lovers concocted, according to Royal Canadian Mounted Police, was to have Brigitte Vey die in a house fire and have Taylor die of a drug overdose on Halloween. Police said they were tipped off by Brigitte Vey and later tapped the phones of Nicholson and Curtis Vey, where they reportedly found information regarding the plot.
Originally, the trial was scheduled to take place in the fall of 2014, according to The Province, but it will now begin on May 24.
"It changes your life," Linden Vey told The Province of the situation. "Your life is a certain way for so many years and all of a sudden, you wake up one day and it's totally different. But I'm not going to sit here and say it's part of the reason I've had two of the worst seasons of my career."
Vey told the paper he's remained close with both his mother and father throughout the ordeal, and Canucks president Trevor Linden said Vey has handled the situation as "normally as could be expected." Vancouver didn't learn of Vey's situation until it traded for Vey in 2014, but Linden told The Province the club has tried to make it as comfortable a situation as possible, given the circumstances.
"What was important to us was making sure he got the help he needed," Linden told the paper. "I think coming to the rink has been a bit of a sanctuary for him. Once you walk in those doors, it's actually a bit of a blessing. He had his teammates around him and could have a real focus.
"I think it's probably harder," Linden added, "when you leave and you go back into what is, quote, normal life again."
With the trial upcoming, Vey is now back with his mother in his small hometown of Wakaw. There's no guarantee that finding closure in court will help get his hockey career back on track next season, but if the last three seasons have taught us anything, it's that Vey won't be blaming his personal hardships either way.
"Everybody has something to go through," Vey told The Province. "Life is never easy."
---
---