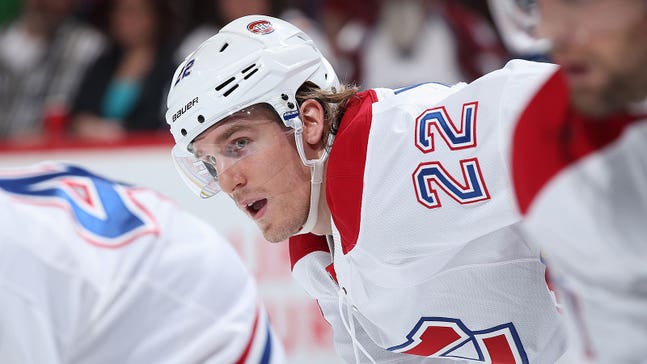 Trade deadline outlook: Montreal Canadiens
Published
Feb. 24, 2016 10:00 a.m. EST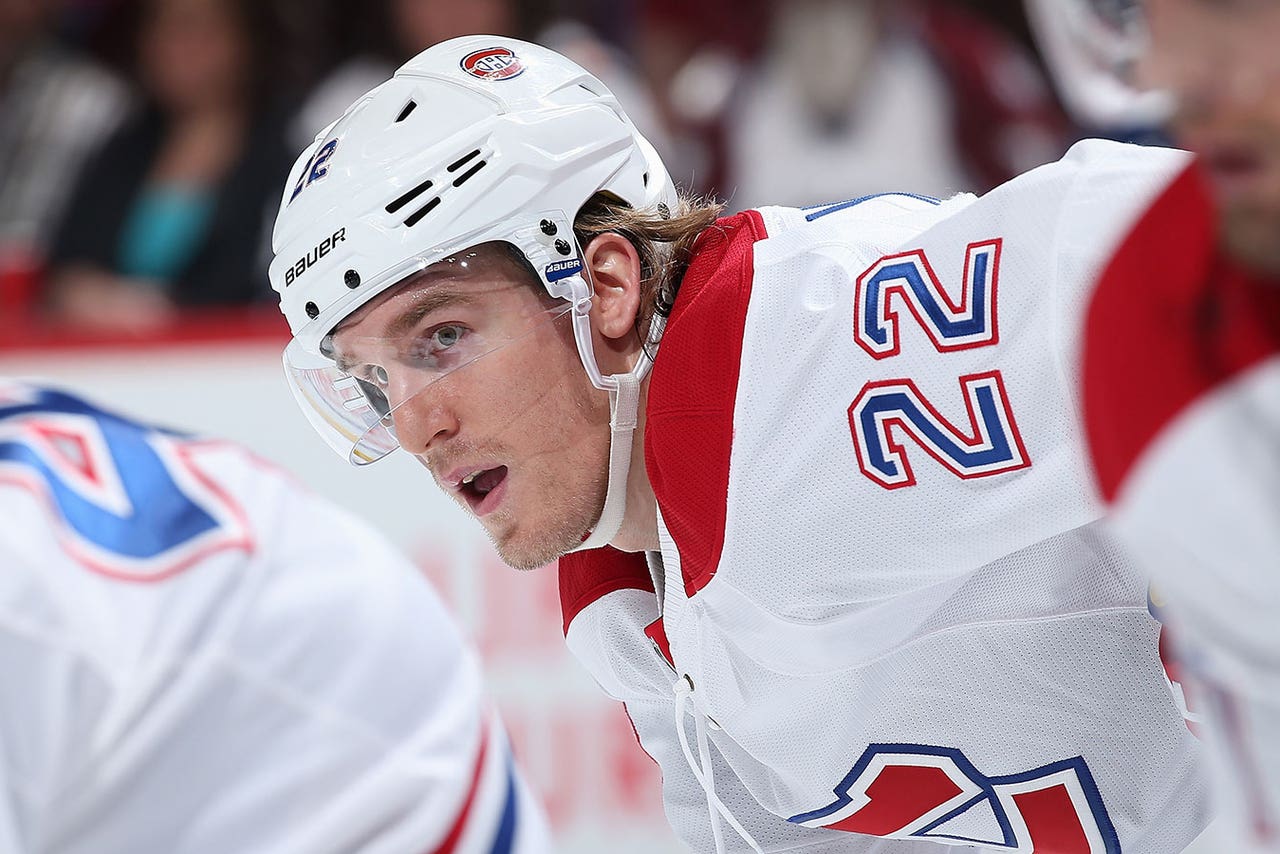 Buyers or sellers?
The 2015 NHL's Hart Trophy recipient has played in 12 games this season, and that has cost the Montreal Canadiens dearly in the 2015-16 season.
Everyone knew Carey Price was an incredibly valuable member of the Canadiens, but it may be a bit surprising to some that he is this valuable.
After a tremendously hot start to their season, where Montreal won their first nine games in a row, the Habs cooled off mightily, and with just 10 wins since Dec. 1, they are simply a seller, no matter how crazy that would have seemed in the preseason.
Team needs
With all that being said, it won't be particularly shocking if the Canadiens do in fact look to add a noteworthy prospect, as they have been right in the mix as a possible destination for Jonathan Drouin since his trade request in December. Montreal desperately needs some scorers, and they would benefit from some playmakers up the middle, because, for whatever reason, they don't see Alex Galchenyuk as a center.
The Canadiens are in a rough spot, because they don't need to enter a rebuild in the same sense as, say, the Edmonton Oilers. But what exactly could they add to better themselves in the future with some of the players they would look to give up? That makes Montreal's trade deadline all the more interesting: What exactly are they hoping to gain out of this week?
In all likelihood, they gain a couple of draft picks and maybe a prospect. But don't be surprised if Montreal does swing for the fences on that Drouin guy.
Key players
Dale Weise
Everyone in the entire hockey world knows that Dale Weise is going to be moved at the trade deadline. The 27-year-old forward is set to become an unrestricted free agent this upcoming offseason, and he's in the midst of a career year. He's already recorded a career-high 14 goals, and he can benefit any team looking to boost their third line. 
Weise has always provided a mean streak for Montreal, and he would likely do the same for whatever team he heads to.
Weise won't come cheap. There should be several teams looking to add Weise for their playoff run, especially if Weise ends up being one of the last remaining options at the deadline.
Weise has expressed his interest in staying in Montreal, and while he's certainly a favorite among the fan base, it simply makes too much sense to trade him for whatever he can bring in.
Lars Eller
Part of the problem with the Canadiens is their lack of playmakers up the middle. Lars Eller is utilized as Montreal's second-line center. But the 26-year-old simply doesn't have the offensive production of a second-line center. He's a very strong two-way center, and he's a better fit on a contending team that needs help up the middle on their third line.
Eller isn't a rental, as he's signed through 2017-18 with a $3.5 million cap hit. But a team with cap space and a need could do far worse than Eller.
Could Montreal utilize Eller? Of course, he'd be a great fantastic third-line center. But he's just with the wrong team at the wrong time, as they desperately need him to be a second-line center, and they have no choice but to force Eller into a role he doesn't fit in.
Trading Eller could bring a pleasant return for Montreal. And if the Canadiens feel they are getting a respectable amount for Eller's services, they will likely pull the trigger.
Ben Scrivens
When it became apparent that the Canadiens needed a long-term goaltending option with Price's absence, Montreal desperately needed to find a more secure option than Dustin Tokarski to backup Mike Condon, so they brought in Ben Scrivens from the Edmonton Oilers. At times, the 29-year-old goaltender has looked alright between the pipes, other times he's looked a little lost.
Scrivens, who becomes an unrestricted free agent this offseason, doesn't have a future in Montreal between Price, Condon and AHLer Zach Fucale. And there is at least one playoff-contending team, the San Jose Sharks, that are looking for a backup goaltender, as Sharks backup Alex Stalock has struggled this season with a .884 save percentage. Scrivens will likely only be worth a late-round draft pick, but whatever Montreal can get for him, they should just go for it. And if Price ends up being out for the year with his injury, why shouldn't the Canadiens just let Condon and Fucale get as much playing time as they can in this lost season?
Tommy Chalk writes about the NHL for FOX Sports. You can follow him on Twitter @Tommy_Chalk
---
---