National Hockey League
National Hockey League
Stars-Canucks Preview
Updated
Mar. 4, 2020 12:55 p.m. ET

VANCOUVER, British Columbia -- It was pointed out to Vancouver Canucks coach Willie Desjardins on Saturday that his team has done some little things right lately, but he was not about to mince words.
"We're doing some good things, but it's not good enough just to do that," Desjardins said after a practice at the University of British Columbia. "We have to find ways to score."
The Canucks (5-9-1) have lost 10 of their last 11 games heading into Sunday's home game against the Dallas Stars (6-6-3), who have won the last 10 meetings. Despite going 1-5 on a just concluded road trip that ended with a 3-1 loss in Detroit, the Canucks outshot their opponents in four of their past six games.
They have also displayed a reasonably strong defense and solid goaltending. But a rebuild-on-the-fly effort has failed to produce offensive dividends. Winger Loui Eriksson, who was signed to a six-year, $36-million contract in the offseason, has only one goal in his first 15 games as a Canuck. Meanwhile, Sven Baertschi, who was looked upon for offense after coming on strong late last season, also,has one goal.
Twins Daniel and Henrik Sedin, 36, lead the team with five goals apiece. As a team, the Canucks have only scored 28 times. Accordingly, coach Desjardins, whose future has become a matter of daily debate, is refusing to blame bad luck and wants his team to "be better."
"You're saying that you know what you want to do and you've gotta go out and you've gotta do it," Desjardins said. "I talked to this group (Saturday) morning and I said 'you know, what? We have more. It's not like you didn't do some good things, but we have more (to show.)'"
More goals from a struggling power play would definitely help. The Canucks have scored on only 8.7 percent of their man-advantage opportunities. As a result, Desjardins was contemplating different power-play strategies and combinations with the exceptions being that the Sedins will retain their usual spots.
But the Canucks also want to be careful with a Dallas squad that beat Calgary and Edmonton on back-to-back road games in its last two outings.
"They've got a lot of speed and that's something we could gum up," Desjardins said. "They've got a few injuries right now, but they're still a team, with (Tyler) Seguin and (Jamie) Benn as good as they are, where they can can capitalize quickly. And, I think that (John) Klingberg is good on the back end. They still have some real good players in that lineup."
The Stars have been less potent much of the season without forwards Patrick Sharp (concussion), who could return Sunday; Jason Spezza (lower body); Ales Hemsky (hip surgery); Cody Eakin (knee); Mattias Janmark (knee); and Jiri Hudler (illness).
But Canucks goaltender Ryan Miller, who will make his second consecutive start, still expects a strong showing from coach Lindy Ruff's crew.
"Generally, they have a lot of firepower," Miller said. "I think, right now, they're a little bit beat up on the front end. So it's going to be different line combinations. But they still have some of their top scoring guys, so they're always going to be dangerous. I imagine this there's going to be a little bit more puck pressure and pucks will get in deep a little bit more."
Miller made a fantastic glove save as he prevented an empy-net goal against Detroit as he raced back to his goal after starting to skate off for an extra attacker in Detroit. The save was still a hot topic of conversation Saturday. But the usually calm netminder is finding it difficult to follow his mantra of playing within himself as the Canucks struggle.
"It's not easy," Miller said. "It's definitely frustrating. I feel like I've had nights where I've played good hockey and nights when I've made a couple of (key) saves. But you feel like, over the course of the season, those games get kind of spread out where you can't get away with closes losses. You're not going to get away with much right now."
The Stars got away with a lot under adverse conditions in Alberta. Before pulling off the back-to-back triumphs in Calgary and Edmonton, they had lost six of seven games.
The Stars scored seven goals against the Oilers and Flames while goaltender Kari Lehtonen posted both wins.
"I think we're finding defense," Seguin told reporters in Edmonton. "We're finding ways to defend. With the guys out of the lineup, that's a lot of speed and a lot of goal scoring. Our main focus and discussions have been how we're going to defend."
Former Canucks defenceman Dan Hamhuis has been helping out on the back end after signing as a free agent in the offseason. Hamhuis, a Smithers, B.C., native who played six seasons in Vancouver, plays his first game against his old team Sunday.
Hamhuis had a reunion with Desjardins and some other Canucks before the Stars worked out at UBC on Saturday.
"Dan is such a good individual, good person," Desjardins said. "Every game, he played hard. I think he liked being a Canuck. He was great in the community, so there's just lots of good things to say about him. It was pretty amazing last year. He came back from that bad (facial) injury and played some of his best hockey. He's always a character guy in the (dressing) room."
It remains to be seen how soon the Canucks will show some character. Captain Henrik Sedin said losing has put a strain on the entire organization, but the team can not afford to have a letdown -- which is common -- in the first game back from a long road trip.
"To have a good home stand here puts us right back into the (playoff) race," Sedin said.
---
---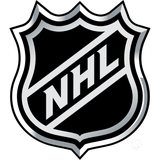 Get more from National Hockey League
Follow your favorites to get information about games, news and more
---