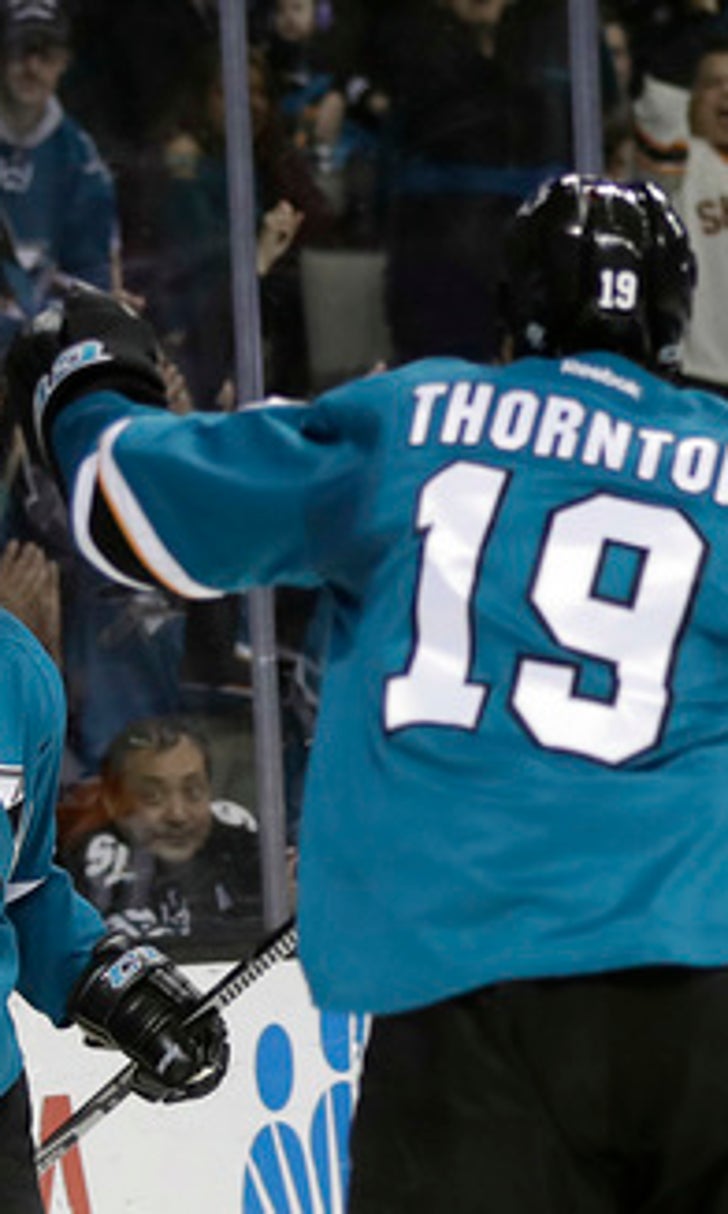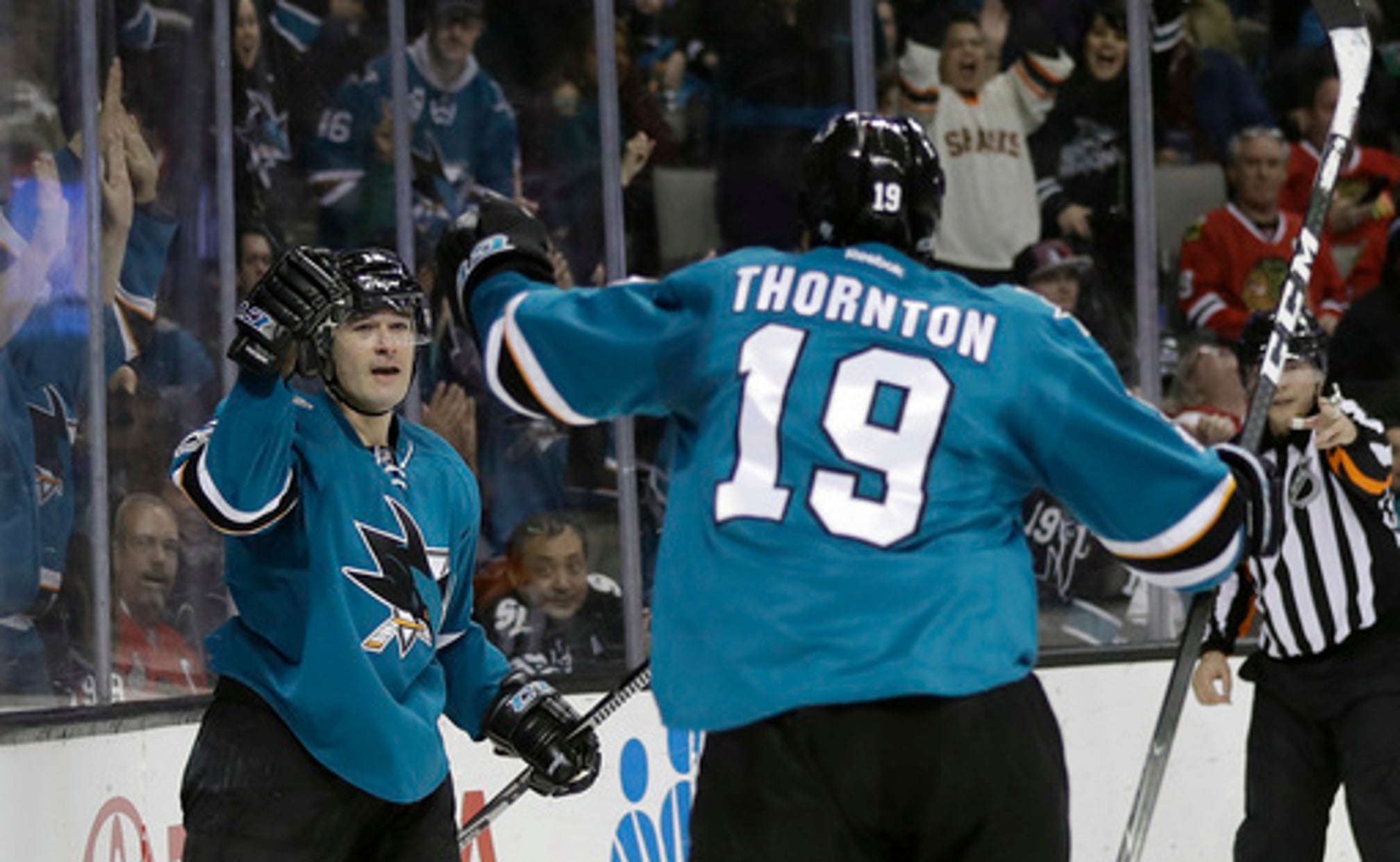 Sharks' Patrick Marleau speeds toward 500-goal milestone
BY AP • February 1, 2017
SAN JOSE, Calif. (AP) Patrick Marleau is closing in on the 500 career goal milestone the same way he has played the rest of his 19 years in the NHL: with alarming speed.
With six goals in his past four games for the San Jose Sharks, Marleau has moved within one goal of becoming the 45th player to reach the 500-goal mark in his career. Only 17 members of the 500-goal club reached the mark with their original team like Marleau can do. He gets his next chance on Thursday night when the Sharks visit Vancouver.
''It feels good,'' Marleau said. ''It's one of those things you just can't help but be asked questions about it or talk about. Just the way the team is playing right now is a bonus.''
Marleau has carried the Sharks the past few games with a four-goal third-period outburst at Colorado last week followed by another game-winning goal the next night in Winnipeg and then the first goal in San Jose's first game back from the All-Star break, a 3-1 win over Chicago on Tuesday night.
The 37-year-old Marleau is second on the Sharks with 18 goals and is on pace for his most goals since 2013-14 as coach Peter DeBoer said this is the best play he has seen from Marleau in DeBoer's two years in San Jose.
''He's an incredible athlete,'' DeBoer said. ''There's a reason he has the numbers and the longevity that he has. I'd like to say I'm not surprised, but I think the fact that he's playing at even a higher level than he did last year is great for us. He's obviously feeling good about it, and he's in a good spot.''
After getting off to a slow start to the season when he played mostly on the third line, Marleau's play picked up when he was moved to the top line alongside Joe Thornton and Joe Pavelski in November after Tomas Hertl went down with a knee injury.
Then Marleau moved back to the second line where he reunited with center Logan Couture and Mikkel Boedker, leading to the latest resurgence.
''I think we're supporting each other out there, we're getting close to each other,'' Marleau said. ''Everyone brings something. The speed Boedker has, he's winning battles and Cooch is a speedy player and a good playmaker. So things are going good. It's something we can build off of.''
Despite the impressive credentials that include 1,063 career points, two Olympic gold medals and a consecutive games played streak of 593, Marleau has often gotten more criticism than praise since being drafted second overall by San Jose in 1997.
He received much of the blame for San Jose's run of playoff disappointments that were eased with the franchise's first trip to the Stanley Cup Final last season and was stripped of the captaincy after a first-round playoff exit in 2009.
He has become more of a role player than a star with players like Pavelski, Couture and Brent Burns taking a more prominent position but he still has the speed and the shot that have made him so successful for nearly two decades.
''Patty is the most talented, the best player I've ever skated with,'' Couture said. ''He has everything, the speed, the power, the shot. He has all the tools you need to be a very successful player. He's the best skill-wise I've ever played with.''
---
---