Reilly Smith
Reilly Smith
Panthers fret about Barkov ahead of Habs' visit (Dec 29, 2016)
Published
Dec. 29, 2016 8:04 a.m. ET

SUNRISE, Fla. -- The Florida Panthers are worried.
The Montreal Canadiens are angry.
That, in a couple of words, is the mindset of the teams at the moment, just hours before they meet on Thursday night at the BB&T Center.
The Panthers (15-14-7) lost star center Aleksander Barkov to an undisclosed injury on Wednesday night during a 3-2 shootout defeat against the visiting Toronto Maple Leafs.
Panthers coach Tom Rowe declined to reveal the nature of the injury or how long Barkov would be out. Published reports/rumors indicated that Barkov sustained broken ribs, but that was denied by Rowe.
What is known is that Barkov, in the first period, was hit with a puck, which nailed him in the lower back. He stayed in the game but ultimately was removed in the second period.
Losing Barkov would be a crippling blow to a team that is already without top-six forwards Jonathan Huberdeau, who hasn't played all season due to a torn Achilles tendon, and Reilly Smith, who sat out his first game Wednesday due to a concussion he sustained last week.
Barkov's injury is the latest bit of bad news in what has been a dismal season so far.
"He's the glue to our team," Panthers center Vincent Trocheck said when asked about Barkov. "When he's out of the lineup, it's an enormous chunk.
"He's one of the best two-way centers in the league in my opinion and I think in everybody's opinion. Losing him is like losing Sidney Crosby in Pittsburgh."
Barkov, who has 12 points in his past 11 games, should be more appreciated than he is, Trocheck said.
"If he played in Toronto or some other big city where hockey is more the focal point, you'd see a lot more of him," Trocheck said.
The Panthers are hoping to see a lot more of Barkov on the ice, and soon. They missed him during Wednesday's shootout. Barkov has four goals in seven shootout attempts this season. And for his career, he has 12 shootout goals, a Panthers record.
So while the Panthers pray for a speedy recovery, the Canadiens (21-9-5) arrive in South Florida upset and perturbed after blowing a 3-1 lead with less than 10 minutes remaining in the third period on Wednesday night at Tampa Bay. The Lightning emerged with a 4-3 overtime win.
"We just sat back, and they're a good team and they can make things happen," Montreal defenseman Shea Weber said. "We can't sit back and give them time and space because that gives good players the ability to make plays."
The Panthers will hope to start as effectively against the Canadiens as the Lightning finished. A more productive power play -- Florida went 0-for-4 with a man advantage on Wednesday -- also would help.
"We're going to address the start we had," Panthers captain Derek MacKenzie said.
Rowe, though, said the team had a "long talk" about avoiding poor starts prior to Wednesday's game, and it obviously didn't help as the Panthers fell behind 2-0 to Toronto before scoring twice in the third period and forcing the shootout.
Getting off to better starts without Barkov -- if indeed he will miss extended time -- could prove very difficult.
"When you have a horse like 'Barkie' go down -- he eats a lot of minutes. He plays in all situations," Panthers defenseman Keith Yandle said. "He's our best player on offense and defense."
MacKenzie said he didn't know exactly what type of injury Barkov sustained.
"I'm sure whatever it is, he's probably hurting pretty good because he's a tough guy," MacKenzie said. "When you don't see him come back on the ice, you are obviously concerned."
---
---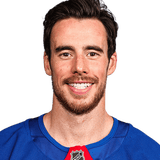 Get more from Reilly Smith
Follow your favorites to get information about games, news and more
---