National Hockey League
National Hockey League
Old man Brodeur not ready to retire
Published
Jun. 5, 2012 1:00 a.m. ET

The Los Angeles Kings can end a few things with a victory in Game 4 of the Stanley Cup Final on Wednesday night: The series, one of the greatest runs in NHL playoff history and the franchise's status of never having won it all.
The career of legendary New Jersey Devils goalie Martin Brodeur probably won't be added to that list.
"I wouldn't trade this for anything, even though we are down 3-0," Brodeur said after Tuesday's practice.
"It's not fun (being down in the series), don't get me wrong, but I'm enjoying the experience of being back here. We have to be pretty proud of ourselves and what we've accomplished after what we went through last season. It (a loss in the Final) won't change the attitude I have about the game of hockey."
Even at 40 and in the final year of his contract, Brodeur hasn't sounded like a person who is about to step aside and await a call from the Hall of Fame. He has been outmatched by a goalie 14 years his junior in Jonathan Quick in the Final, although it's other parts of the Devils' game — mainly their anemic offense that has scored just twice in the first three games — that has resulted in the 3-0 deficit.
"I'll repeat myself 50 times: We got to find a way to score goals," said Brodeur, who led the Devils to all three (1995, 2000 and 2003) of their Cup titles.
This certainly hasn't been the Brodeur of a couple years ago, the one who struggled mightily in the 2010 playoffs and finished with a woeful goals-against average of 3.01 and a .881 save percentage.
Nor is it even the same Marty of a year ago, who was part of an underperforming — albeit injury-riddled — Devils team that missed the playoffs for the first time since 1996.
"He's one of the biggest reasons why we are where we are right now," said New Jersey forward Petr Sykora, who won the Cup with the Devils in 2000 and 2003, and could make his first Final appearance this year in Game 4.
"He's been outstanding through the whole playoffs, through the whole year. Marty is Marty. He's the best ever. I think if he wants to, he can play for many more years."
Forward Patrick Elias, another longtime teammate of Brodeur, said the goalie "probably" would be back next season.
"I don't see why not," Elias said. "He still does a great job playing goal."
Brodeur — who has a 2.09 .GAA and .919 save percentage in these playoffs — hasn't come right out and said he's coming back for a 20th season, although it sounds like he's at least learning in that direction. There are a couple of factors that might make returning a more attractive option, including keeping the team's core — such as soon-to-be free agent captain Zach Parise — intact.
"It will be huge to keep those two," Devils forward Stephen Gionta said. "Marty has been an unbelievable this year, as has Zach. They are the heartbeat of the team. They have gotten us this far."
A possible lockout — especially if it was protracted, as the one that forced the cancellation of the 2004-05 NHL season — could work in the opposite direction in terms of Brodeur's decision. The league's collective-bargaining agreement expires in September, and it doesn't look like negotiations have progressed much so far.
"I just don't want to taste retirement before I need to," Brodeur said of a potential lockout. "Maybe that's what it is."
His teammates and others within the organization appear to feel the same way. And even if Wednesday — or whenever this series ends — isn't the last of Brodeur, he is relishing every moment ... just in case.
"Regardless of the position we're in, it won't take away from the fun being here," Brodeur said. "My family is here. We are having a blast. This is what you play your whole career for.
"I'm fortunate to have a chance this late in my career. You aren't going to win them all, but we're still alive. We're going to try to make this a series and make it a little more fun."
 
---
---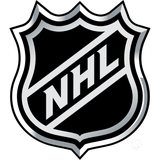 Get more from National Hockey League
Follow your favorites to get information about games, news and more
---