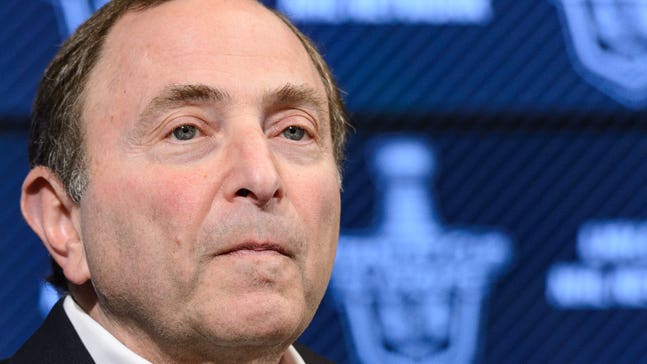 NHL commissioner Gary Bettman not swayed by NFL's new concussion stance
Published
Mar. 16, 2016 1:05 p.m. ET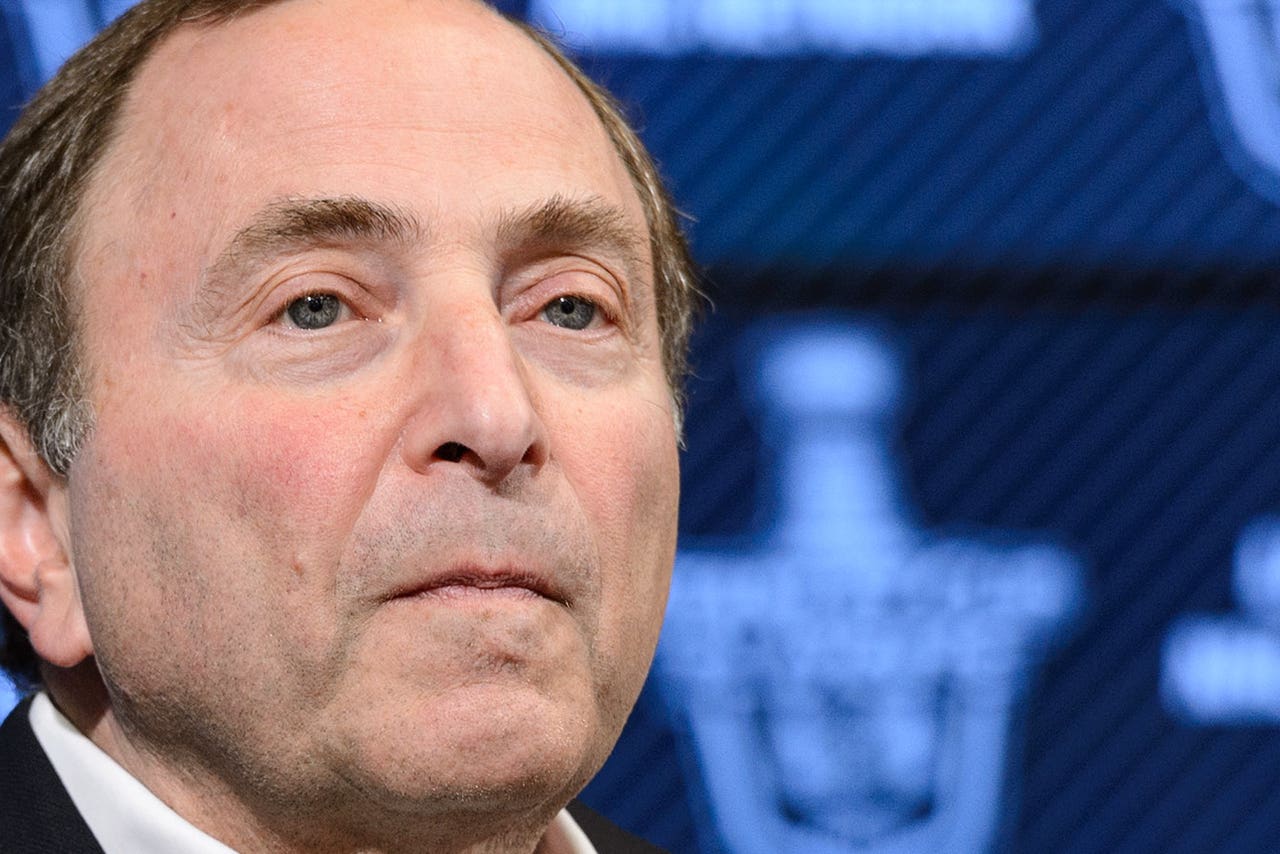 The NFL made waves Monday when the league's vice president of health and safety, Jeff Miller, acknowledged a link between football and chronic traumatic encephalopathy (CTE). But on Wednesday, NHL commissioner Gary Bettman refused to follow in the NFL's footsteps.
Via TSN:
"Well, first of all, I don't feel that it's either necessary or appropriate for me to comment on what the NFL says or does," Bettman said. "Secondly, I think it's fairly clear that playing hockey isn't the same as football. And as we've said all along, we're not going to get into a public debate on this."
Over 100 former NHL players are currently involved in a lawsuit against the NHL claiming that the league did not do enough to educate them about or protect them from the long-term effects of concussions. The NFL previously settled a similar lawsuit over concussions with former football players, as the league agreed to dole out $765 million in medical assistance to be split among the over 4,500 former players involved in that lawsuit.
The NHL lawsuit seems far from a resolution. The league has argued in the past that players could have figured out the long-term impact of concussions by doing their own research and putting "two and two together." In December, courts permitted the release of several previously sealed documents. One email that was included in the release was from March 2010 and revealed that former NHL senior vice president of operations Colin Campbell told TV analyst Mike Milbury "we sell and promote hate."
The comments came after Milbury questioned Campbell about "intent to injure" calls following public uproar over a blindside hit to the head from then-Pittsburgh Penguins forward Matt Cooke on then-Boston Bruin Marc Savard. That hit effectively ended Savard's career, and Savard continues to suffer from post-concussion symptoms.
The NHL introduced a concussion protocol in 2010-11 which included a quiet room procedure. Any player suspected of having a concussion is supposed to be brought to a quiet place with no distractions to be examined by doctors for at least 15 minutes, but teams and players don't seem to always follow protocol. Last month, the league ended up in hot water when Calgary Flames defenseman Dennis Wideman appeared to be shaken up after a hard hit in the corner and proceeded to hit a referee on his way off the ice. Wideman was not immediately removed from the game and taken to a quiet room, but he was later diagnosed with a concussion.
Wideman was suspended for 20 games by the league for hitting the referee, but his suspension was reduced by an independent arbitrator who ruled that there was no clear intent on Wideman's part to injure the referee. The arbitrator stated he reached that conclusion partly due to Wideman's concussion.
---
---